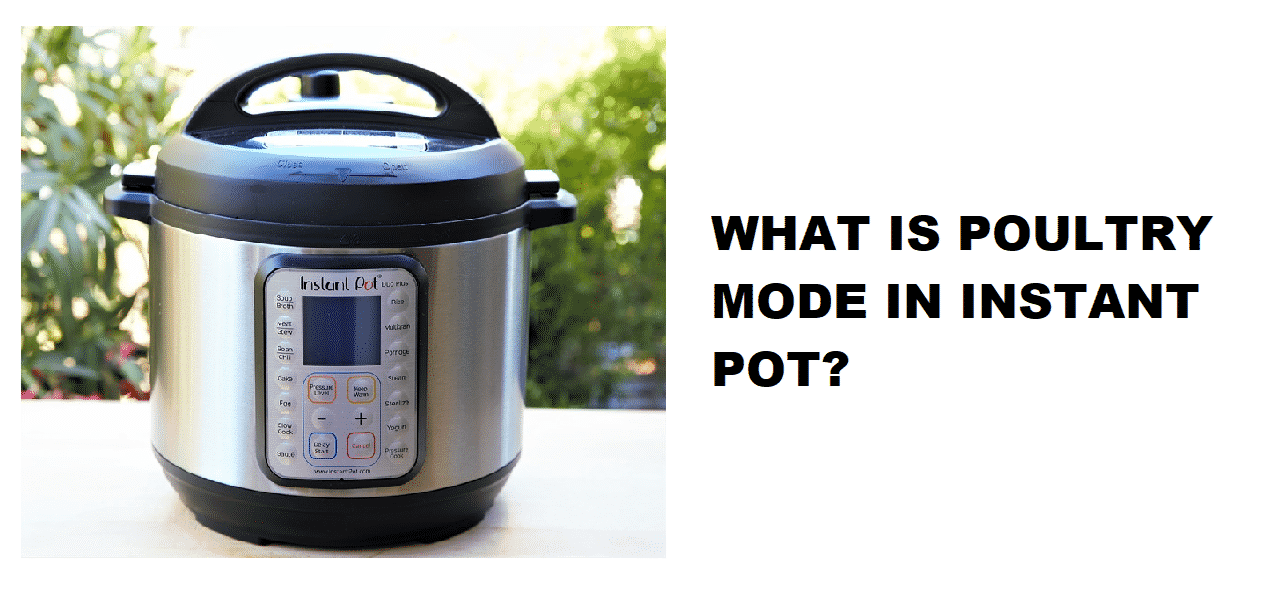 Instant Pot is becoming much extensive among the kitchen experts; even naïve cooks get to handle this appliance just by overlooking the user manual or the Google tutorials. Most people, for the sake of efficiency and easiness, go to Google! Being a product of the modern technological world, Instant Pot cookers have all the modern programs and options fed to them. Why? To make the user experience much cooler and smoother, unlike conventional cookers that make you wait and stress. Instant Pot is definitely not an old school kitchen tool which is why it has a bunch of buttons/programs that carry out different tasks, Poultry Mode is one of them.
If you are a newbie user of Instant Pot and wondering what is the Poultry Mode/Button for, then it is the best place to get down to the relevant details. Having issues and being zoned out is completely normal when you are new to some device. Comprehending its programs and modes take adequate time which must be normalized.
Speaking of the Poultry Mode button in Instant Pot cooker's display has the function to execute cooking of chicken-based food.
Poultry Mode On Instant Pot:
The Poultry Mode button on your Instant Pot is used to cook chicken recipes within the time length of 15 minutes. In this mode, you would need to adjust your time to certain minutes to get your chicken cooked. Most probably, 30 minutes or lesser than that.
What Is Poultry Mode On Instant Pot?
The buttons or programs over the display of Instant Pot cooker control temperature, pressure, cooking duration, and heat intensity all at once via the click of customized buttons.
When it comes to The Instant Pot Poultry button, it controls one specific smart program which is none other than cooking/roasting/preparing chicken!!
There are some customized settings that Instant Pot carries out to function with Poultry Mode.
Similar to other Instant Pot Smart Programs, the poultry smart program is used to preset the cooking pressure, heat intensity, duration, and temperature.
This particular button is used to cook chicken at High Pressure for about 15 minutes to 30 minutes. It can be adjusted to 5 minutes as well for fewer cooks.
The poultry button assists you in setting initial cooking time controls in adjusting as needed.
Here are the customized settings:
1. Normal Setting:
It is for 15 minutes by default, allocated for the soft creamy texture.
2. More Setting:
It is for 30 minutes by default, prescribed for fall-off-the-bone textures.
3. Less Setting:
It is for 5 minutes by default. It is used to obtain much smoother and softer textures.
Select any of the above settings and your chicken would be cooked accordingly, giving the same results as mentioned.
Final Thoughts:
Poultry Mode button on Instant Pot is one of the most extensively used programs used for an instant batch of shredded chicken to accelerate the cooking of your favorite recipe. However, this program is rarely available in most of the models of Instant Pot cookers, but it was once quite a popular program.