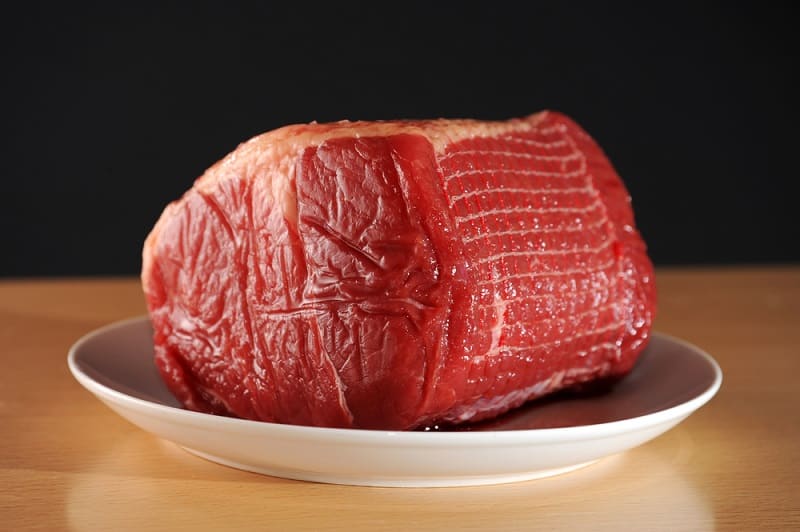 Meaty dishes bring the best out of your cooking skills. Most home cooks want to cook a delicious roast for a lazy weekend lunch or dinner.
Especially when you are working with tender, juicy beef, you can't go wrong if you stick to a few simple rules like slow cooking and frequent basting.
However, sometimes the unavailability of few ingredients may cause you to abandon the roast recipe altogether. This sometimes happens with corned beef brisket and beef brisket. Many home chefs wonder if they can substitute corned beef brisket for beef brisket to make roast beef.
The straightforward answer would be yes, but with some tweaking of items. In this article, we will tell you what makes corned beef brisket different from beef brisket.
First, let's talk about the two meat types: beef brisket and corned beef brisket. Then we'll discuss if and how we can substitute corned brisket for beef brisket. Read on and learn!
What Is Beef Brisket?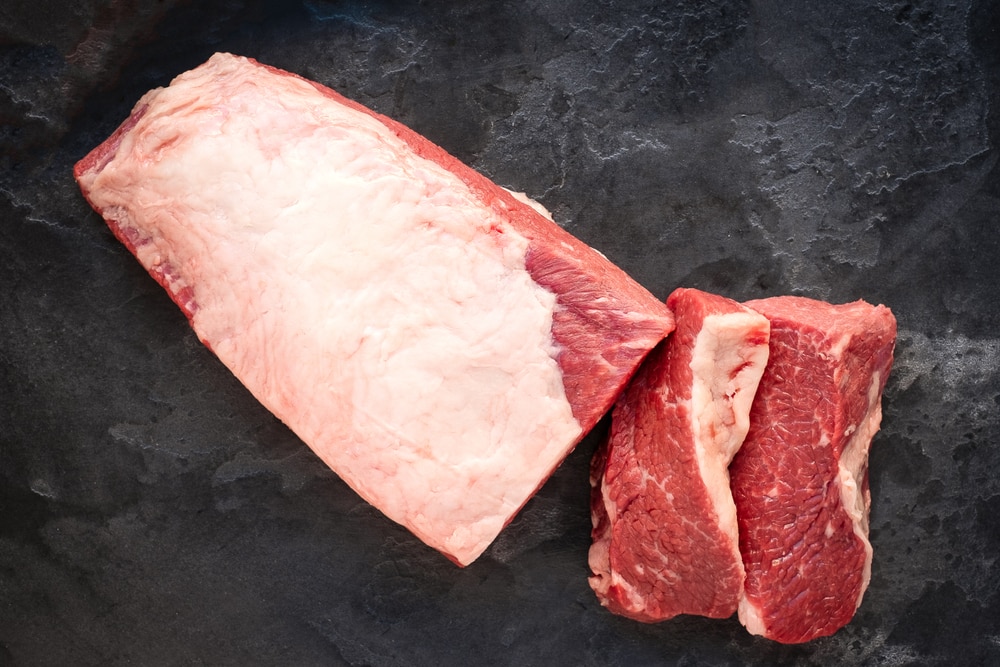 Beef brisket is a part of the cow's front trunk (forequarter). This cut is extracted from the breast section cow's body, and it usually has tough, dense meat. It is normally sold without bones.
Once the tough collagen present in the beef brisket is slow-cooked, it melts to give you soft, juicy, delectable meat. Unlike chuck or short rib, when cooked, the meat does not fall apart or shred but holds its shape and can be easily sliced. Beef brisket is rich in flavor but low in fat.
What Is Corned Beef Brisket?
The name corned beef does not have anything to do with corn! Rather, corning is a means of preserving whereby a cut of beef (in this case, brisket) is soaked in a spicy brine solution to preserve it. This means that it is quite a salty cut of meat.
Can You Substitute Corned Beef Brisket for Beef Brisket?
Corned beef brisket seems to be more readily available. Many cooks find it difficult to find beef brisket as it is quite a rare cut.
In these cases, they wonder if they can substitute the beef brisket with corned beef brisket. It is correct that they both are from the same part of the cow, but they are definitely not the same thing and have a completely different flavor.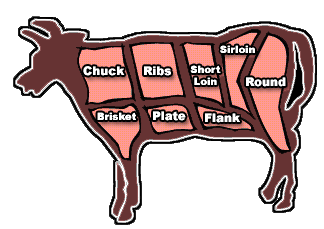 Fresh beef brisket makes a large roast beef dish, while the corned beef brisket is cured with the brine solution first and may be used as hot roast meat or a cold dish.
The brine curing of corned beef brisket gives this piece of meat a distinctive color and flavor. When you go shopping for this piece in the store, you may see a thick fatty layer on top of it. It is often sold pre-cooked but may be cooked at home slowly over low heat.
Now let's talk about whether you can substitute beef brisket with corned beef brisket. The substitution can only be done one way.
The main difference between uncured beef brisket and corned beef brisket is that the corned one is richer in fats, salt, and extra spices. This means that you cannot use the corned version for a roast recipe that calls for, say, a spice rub as it is already pre-flavored.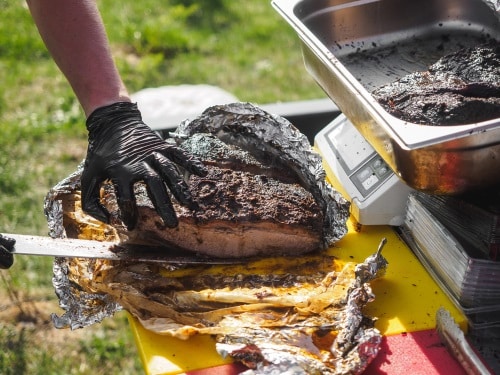 In a pinch, you could still make your roast recipe by pre-soaking the corned beef in cold water for about eight hours to remove some of the extra spices and salt.
You can then remove the fatty layer. In our opinion, though, it is better and easier to substitute the brisket for another cut of beef. For example, ask your butcher for a deboned piece of beef chuck or short rib.
This will give you a much better result than using corned beef brisket. Keep the corned version to enjoy cold with mustard and pickles or served hot with mashed potato!