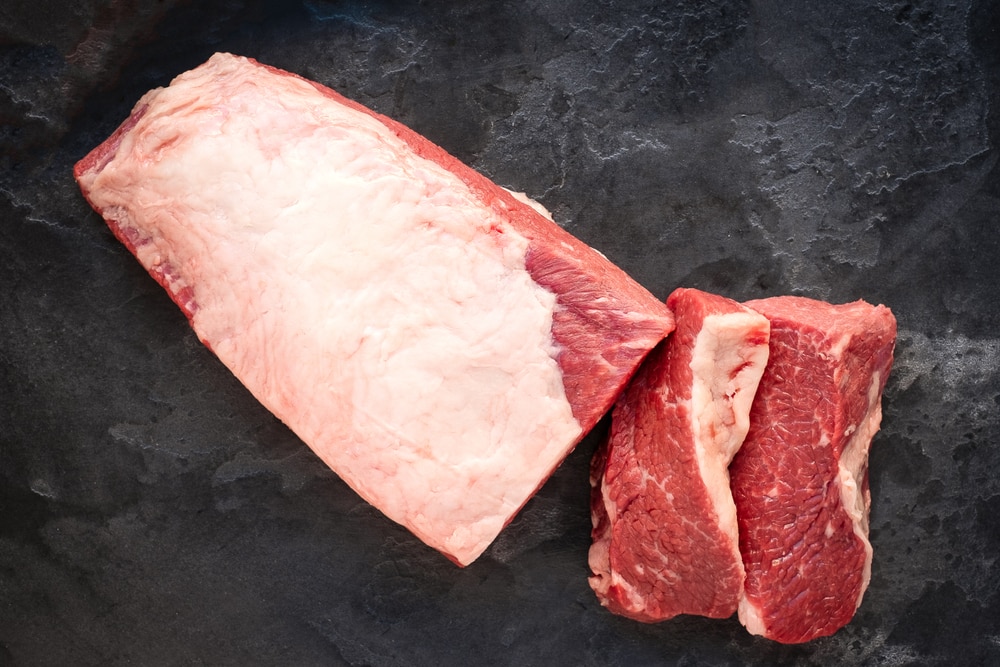 Meaty dishes bring the best out of your cooking skills. Especially when it is tender and juicy beef, you simply can't resist yourself. However, sometimes the unavailability of few ingredients upset you to the point you want to give up on your recipe. Well, the same case is with the corned beef brisket and beef brisket. Most of the cooking lovers usually wonder if they can substitute corned beef brisket for beef brisket.
The straightforward answer would be yes but with some tweaking of items. In this article, we will tell you what makes corned beef brisket different from beef brisket. First, let's talk about the two meat types are; beef brisket and corned beef brisket. Then we'll discuss if how we can substitute corned brisket for beef brisket. Read on!
What Is Beef Brisket?
The beef brisket is a part of the cow's front trunk. This beef is extracted from the front trunk part of the cow's body; it usually has tougher and dense meat. The cow collagen present in the beef brisket is slow-cooked to become smooth and soft. Beef brisket is richer in flavors but lesser in fats.
What Is Corned Beef Brisket?
Corned beef doesn't mean it is extracted from the corn of a cow. It means to preserve that part of a cow. This part is richer in fats and proteins. A corned brisket beef is dipped and cured in a brine solution with extra salt and pepper content.
Can You Substitute Corned Beef Brisket With Beef Brisket?
Many cooks run out of beef brisket as the availability of corned beef brisket is easier in the grocery stores. Usually, they wonder if the corned beef brisket can be substituted with beef brisket. Well, it is correct that they both are part of beef, but definitely not the same thing.
Fresh beef brisket makes a giant roast, while the corned beef brisket is cured with brine solution first. The brine curing of corned beef brisket makes this piece of meat colorful. When you go shopping for this piece in the store, you will see a thick fatty layer on top of it.
Now let's talk about whether you can substitute corned beef brisket with beef brisket. The substitution can only be done one way. The main difference between beef brisk and corned beef brisk is that the corned beef brisk is richer in fats while the extra spices make the flavor much richer.
If you consider trying out your roast recipe using corned beef brisket, you would have to keep it in lukewarm water until you observe the extra spices such as salt, black pepper, and garlic powder going away. The fatty layer can be removed in the same way. Make sure to leave the content for about 6 to 7 hours, and then you might be able to substitute the beef brisket with corned beef brisket.