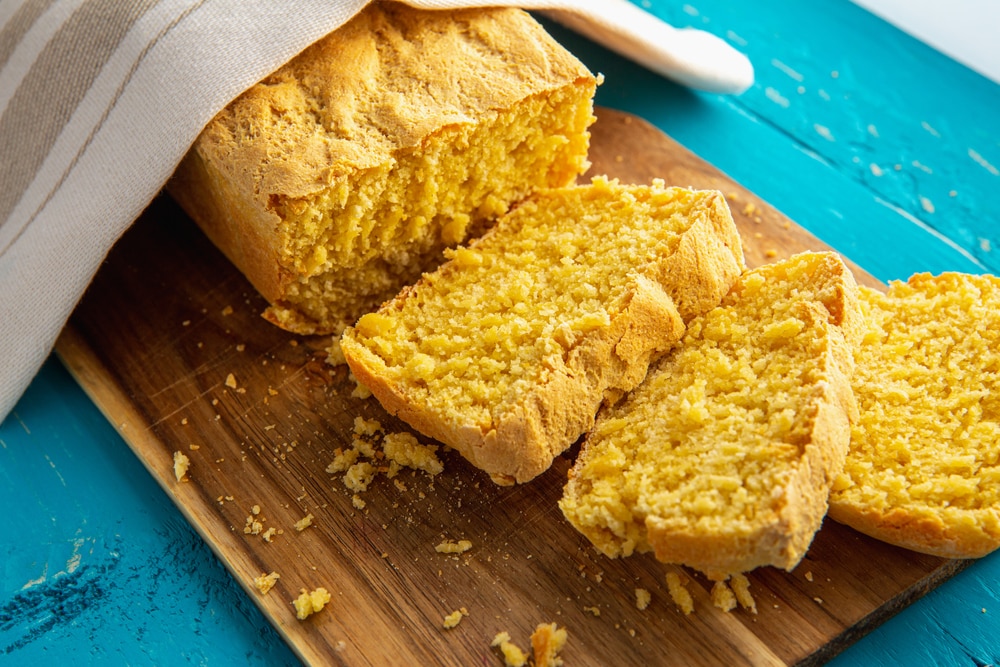 Cornbread is one of the most common types of bread available in the United States and is often compared to wheat flour bread, which tends to be more expensive. For the most part, cornbread is used in breakfast and is made with flour and milk. However, people who bake cornbread at home often consider if there are some substitutes for milk. So, with this article, we are sharing the most suitable substitutes for milk or if you can use water for baking cornbread.
Can I Substitute Water For Milk In Cornbread?
The short answer is yes; you can use water in place of milk while baking cornbread. For this purpose, you can mix water with melted butter to make sure the fat content is not disturbed only because you don't have milk available. For this purpose, you can half a cup of melted butter and water for substituting one cup of milk. In addition to this, you can add one tablespoon of melted butter to one cup of water to increase the fat content. However, you need to remember that it will change the overall texture of the cornbread.
While it's possible to add water in place of milk for making cornbread, you can also use other substitutes that we are mentioning in the article below;
1. Almond Milk
The first substitute for milk in addition to water is almond milk. Almond milk tends to be thinner as compared to cow's milk, which might lead to the dry texture of the cornbread. In addition to this, cornbread will have a nutty and sweet taste when you add almond milk. As far as the substitution ratio is concerned, the 1:1 ratio is more than enough, but you will need to compromise on the dry texture.
2. Evaporated Milk
For those who don't know, evaporated milk is defined as whole milk which is reduced by 50%, so you can add 2x amount of evaporated milk to replace regular milk. The best thing about using evaporated milk is that it will result in a similar flavor and texture to the cornbread. In addition to cornbread, you can consider evaporated milk as a substitute for milk in various other recipes, and it has a longer storage time, so you can store it for a long time period.
3. Powdered Milk
Powdered milk is another great replacement for cow's milk in cornbread. It is needless to say that many people don't like the idea of the flavor of powdered milk when it's made into liquid form, but it does a decent job in cornbread. For this purpose, you can switch to a 1:1 ratio. In addition to regular powdered milk, you can also opt for buttermilk powdered milk, which can be stored for long-term usage.
4. Yogurt
Ranging from Greek yogurt to plain yogurt, you can choose any type of yogurt to replace milk in cornbread. The best thing about using yogurt is that it's readily available, and you might have it at the time already. In addition, you need to remember that yogurt can be thinned (25% water and 75% yogurt are fine). Furthermore, you must add a bit of sugar to balance the sour or tart flavor of yogurt. Once it's mixed with sugar and thinned, you can opt for a 1:1 substitution ratio.
5. Buttermilk
Buttermilk is commonly used for making cornbread, and it can be used along with half and a half to complete the recipe. Even if you don't use half and half, you need to use some type of liquid before it's added to the cornbread batter. In addition to this, there are vegan versions of buttermilk available, so you can make yourself vegan cornbread.
6. Cashew Milk
Cashew milk has gained popularity in the past few years, and many people have it in their kitchens all the time. Having said that, it can be used as a substitute for cow's milk in cornbread, but you need to remember that cashew milk has a thicker consistency. As a result, the cornbread might have a moisture texture, but who can complain about moist bread?
The Bottom Line
The bottom line is that you can use water in place of milk in cornbread without worrying about the dry texture or loose consistency. However, it's best to mix in some melted butter to make sure cornbread has enough fat content.