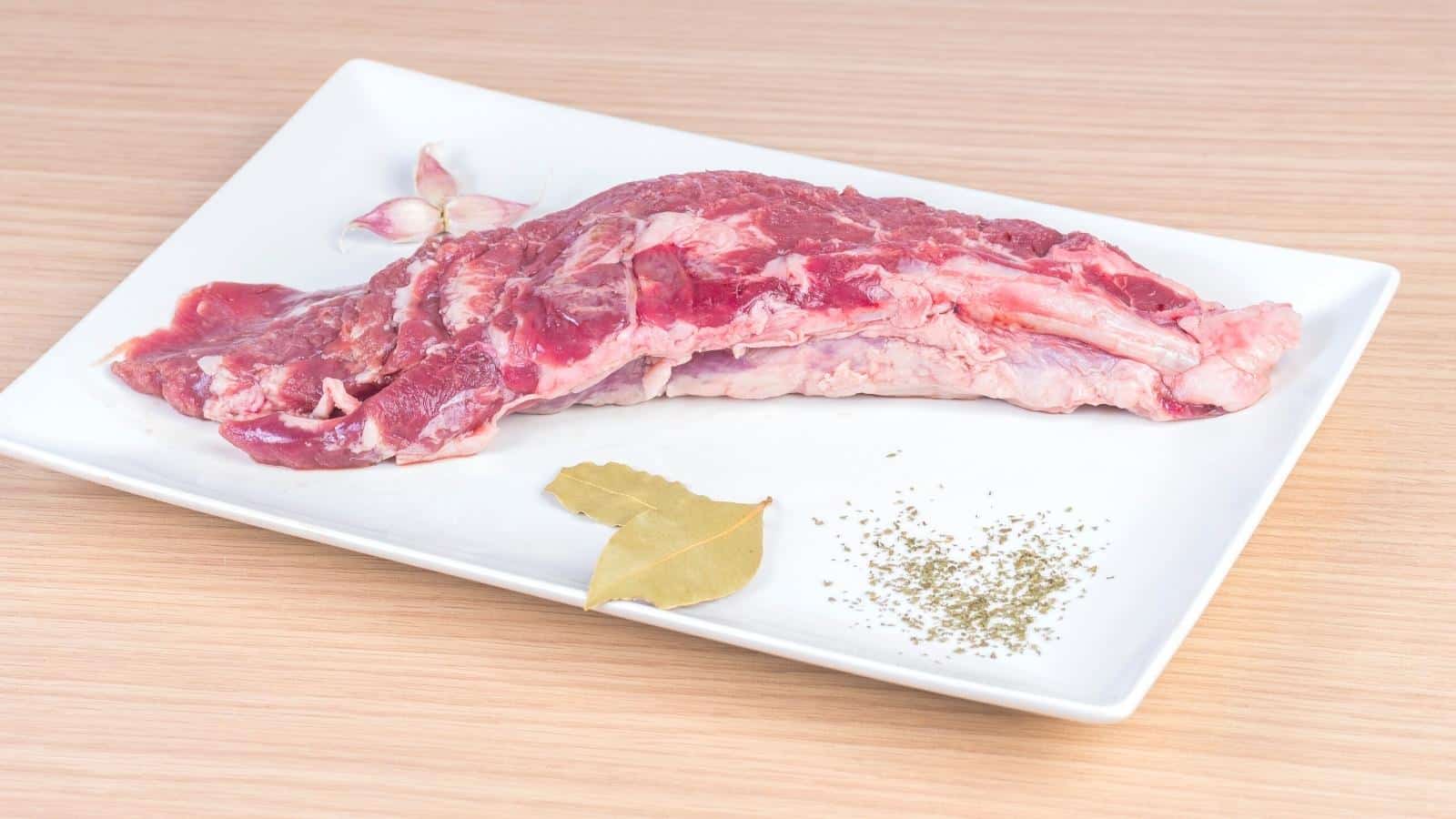 If you are someone who likes to eat meat, we are certain that you are a big fan of steaks. Beef tenderloin (also known as fillet) is the tenderest and most expensive steak of all.
For these reasons, you certainly don't want to be wasting even a morsel of one! Today we're sharing with you some ideas of what to do with those beef tenderloin trimmings and leftovers.
Understanding Beef Tenderloin
Beef tenderloin lends itself to fast, hot cooking methods. It is best served medium-rare or medium and its mild flavor should not be overpowered with too many spices.
It works wonderfully with delicate, creamy sauces like green peppercorn or mushroom sauce. Whether you cook it whole or in slices, this cut is always a winner.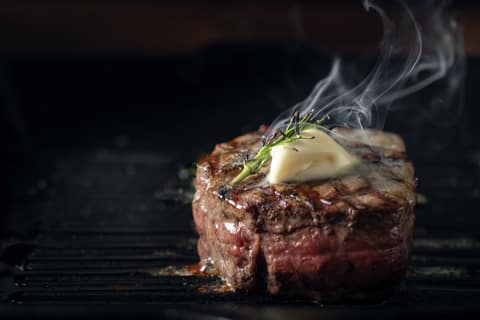 What To Do With Beef Tenderloin Trimmings?
1. Stir Fry
Beef tenderloin's soft tenderness makes it perfect for stir-frying. If your leftovers are cooked already, simply slice them into strips or cubes and stir them through after cooking the vegetables before adding the sauce.
If the trimmings are still raw, sauté them over high heat with the onions. Tenderloin works well with the stir-fried flavors of mushrooms, carrots, and mangetout peas. Serve immediately to maintain the succulence of the meat and the crispness of the vegetables.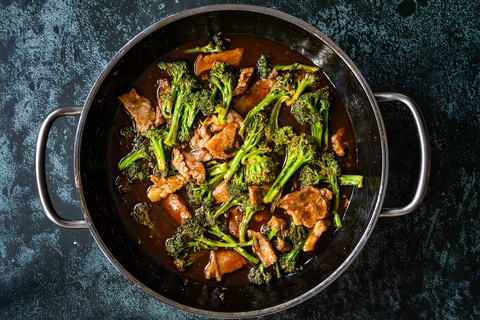 2. Sandwiches
For a quick snack, steak sandwiches are a real treat. Slice the leftover steak trimmings thinly and layer them on good bread with pickles, mustard, and mayo. Add avocado if you like.
Alternatively, make cheesy steak sandwiches by layering your steak slices with grated cheese, salt and pepper.
3. Wraps
Steak trimmings are absolutely delicious in wraps. First, warm your wraps and spread them with something like mashed avocado, hummus, or barbeque sauce.
Put the thinly sliced steak trimmings on top and go to town with fillings like shredded lettuce and carrot, pickles, or even shredded cheese. Wrap everything up and tuck in!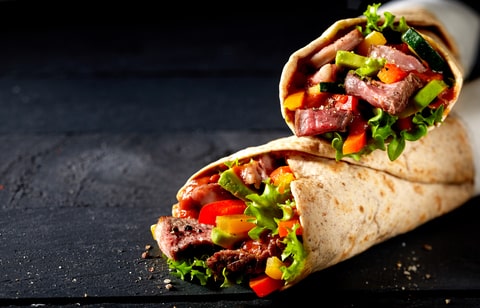 4. Kebabs
If your trimmings are still raw and are big enough to make 1-inch cubes, you might consider making kebabs. Thread the seasoned cubes onto sticks with slices of onion and bell peppers in between.
Now brush them with a sauce of your choice and cook them quickly over the grill. Enjoy as part of a picnic with a salad or two.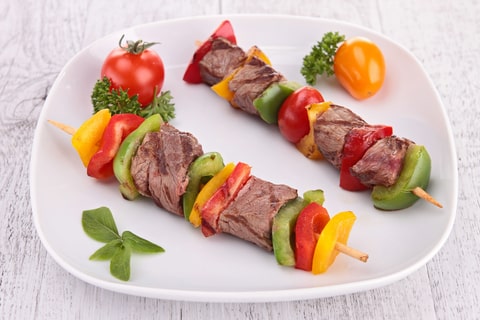 5. Beef Tips
Beef tips is a delicious dish of tender beef cubes in rich gravy. It is often served with mashed potatoes or noodles. It is usually made with tenderloin or sirloin as these tender cuts don't require long, slow cooking.
Simply cube your leftover bits of tenderloin and follow our bonus recipe at the end of this article. It's bound to become a family favorite.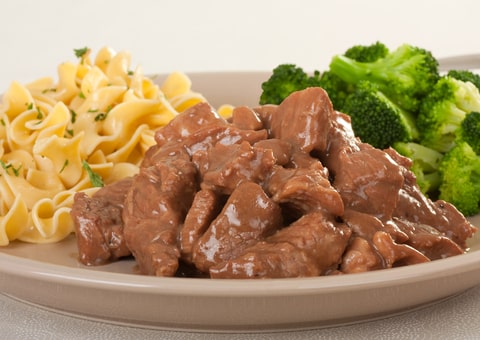 6. Pet Food
Last but not least, you can give the scraps to your furry friends as a special treat. Dogs or cats would enjoy them fresh with their usual food or you can make them into dehydrated pet treats.
We hope our 5 tips for using up tenderloin scraps will be useful to you. Whatever you do, please don't waste a single delicious morsel!
Bonus Recipe for Beef Tips and Gravy
¾ lbs beef tenderloin trimmings, cubed
1 ½ tablespoons wheat flour
1 ½ tablespoons olive oil
For the meat seasoning
1 teaspoon brown sugar
A good grinding of black pepper
¼ teaspoon salt
¼ teaspoon chili powder
½ teaspoon paprika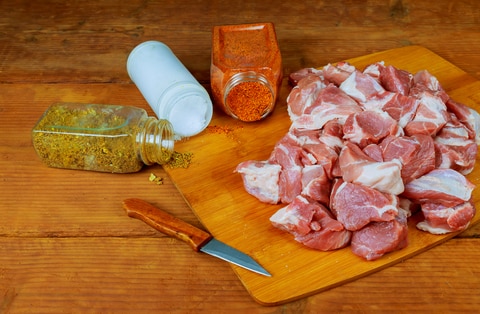 For the gravy
A few tablespoons of red wine
1 ½ tablespoons butter
1 small onion, finely chopped
1 garlic clove, crushed
1 cup beef stock
Big pinch each of fried thyme and rosemary
½ teaspoon onion powder
1 teaspoon Worcestershire sauce
1 rounded tablespoon cornstarch mixed with a little water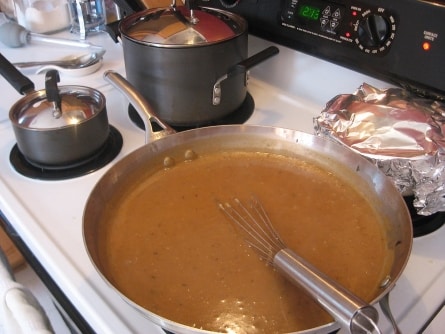 Instructions
Cut meat trimmings into

even-sized cubes

.
Mix the seasoning ingredients in a small bowl. Sprinkle this mixture over the meat and toss it to coat the cubes all over. Add the flour and mix it around.
Heat the oil in a heavy skillet over

high heat

.


Add the meat and stir-fry it until

just golden

. Do not cook it through. Remove the meat and set it aside.
Deglaze the skillet with the wine, scraping up any brown bits. Turn heat down to

medium

and add the onions and butter. Cook until the onions are soft then put in the garlic and cook for another minute.
Add all the gravy ingredients

except the cornstarch slurry

. Bring to a boil and allow to simmer for a few minutes. Add the slurry, stirring constantly. The gravy

should thicken

.
Put the meat back into the pan along with any juices and simmer gently with a lid on for about

10 minutes

. Serve immediately on mashed potatoes or noodles.
Serves 2