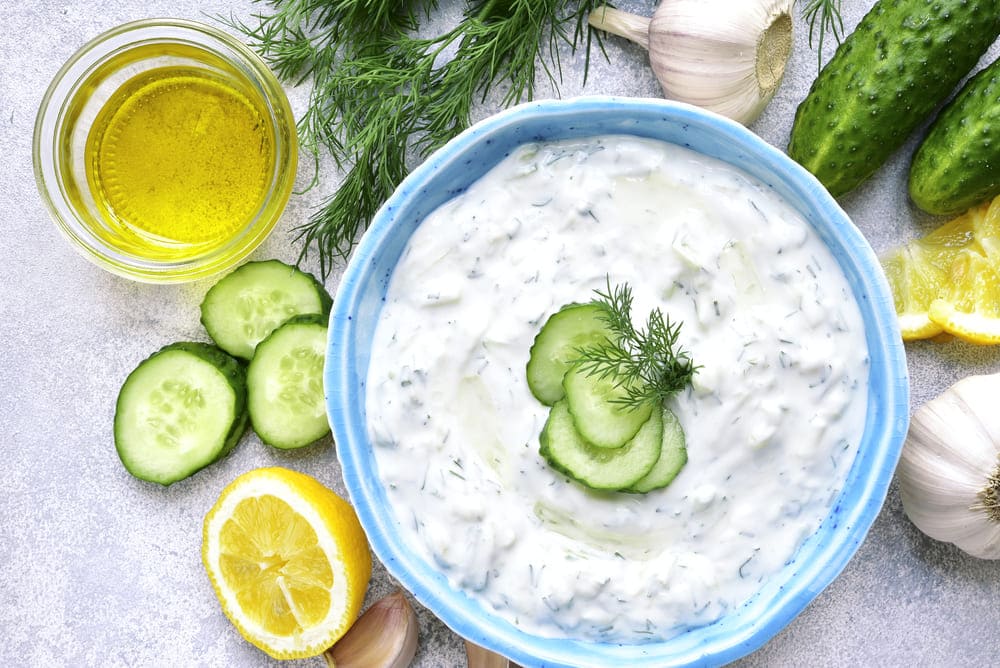 DISCLOSURE: This post may contain affiliate links, meaning when you click the links and make a purchase, I receive a commission. As an Amazon Associate I earn from qualifying purchases.
Every cuisine has its own sauces and dips because they add a distinctive flavor to the dishes. But Tzatziki is one of the most famous sauces straight from Southeast Europe. Despite its European origins, it is incredibly popular for use in Middle Eastern dishes.
As a specialty of the western Mediterranean, tzatziki is not easy to master by foreigners. That is one of the main reasons why most authentic restaurants make their own Tzatziki instead of using store-bought variants.
However, if you are making a new dish and can't find Tzatziki sauce in your house or at your local store, you don't have to worry. There are a number of different alternatives that you can try out as well to complement your dishes.
Tzatziki Substitutes
Tzatziki is widely consumed in the Middle East and Southeast Europe, particularly as a condiment. Many local dishes often seem incomplete without the Tzatziki accompanying them.
It is prepared with diluted or salted yogurt mixed with cucumber slices, olive oil, salt, garlic, lemon juice, and vinegar. Moreover, it's flavored with parsley, dill, thyme, and mint, which is served as an appetizer or a side dish.
It's not readily available in grocery stores, so making it at home is recommended. If you are making tzatziki at home, keep in mind that it cannot be frozen.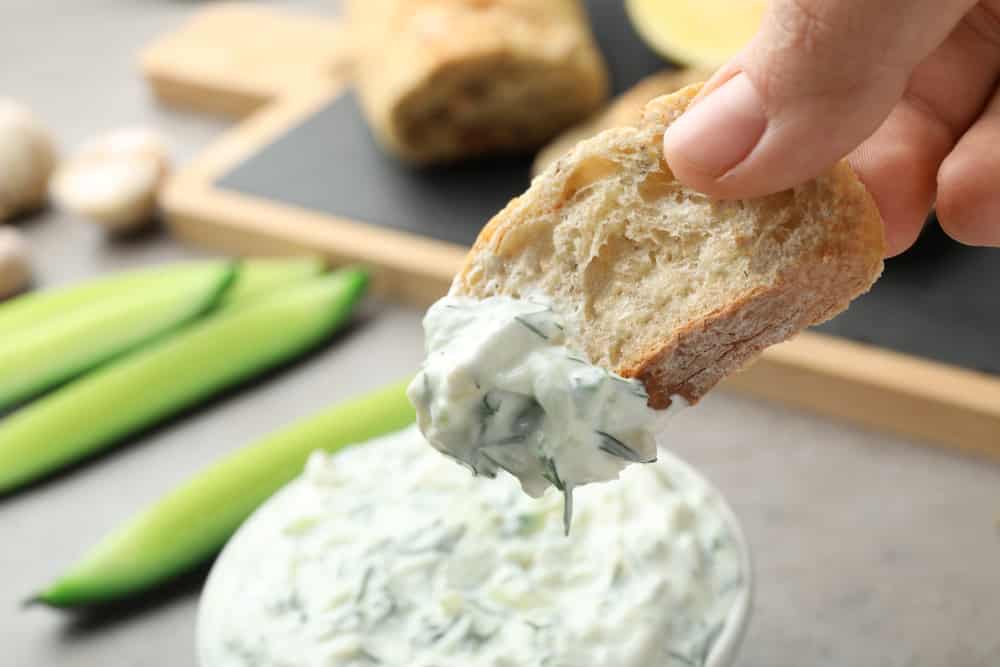 When you defrost the sauce, it may cause the texture to change, and it might not be usable in your dishes. This dip is perfect for pita bread and veggies and goes perfectly with baked falafel, hummus chicken, and grilled chicken.
Check out some of the best substitutes you can use for making Tzatziki sauce by using just a few simple ingredients found in your home pantry.
Lebanese Tarator Sauce
For the most part, this sauce has the same roots as tzatziki sauce. This sauce is generally made with yogurt but the Bulgarian version uses it as cold soup instead of a sauce or a dip.
In addition, the Lebanese variety of tzatziki uses tahini rather than oil and they don't add any cucumbers either. As far as other ingredients are concerned, you can add lemon juice, olive oil, and garlic to create a distinctive flavor.
On the other hand, many people also add almonds or walnuts but that's more of a Turkish variant of tarator sauce. This sauce is suitable for cooling down extra spiciness and makes for an apt side dip for crunchy veggies.
This is a tahini-based sauce that you can easily make at home as well. All you need is a bit of tahini, which is simply the paste from sesame seeds, a bit of squeezed lemon juice, three tablespoons of water, and a little bit of sea salt.
Just add all the ingredients together, and then mix them in a small bowl. If you want to make the sauce slightly runnier, you can also add a bit of water, or combine it with some pine nuts or a few parsley leaves for more enhanced flavors.
Hummus
If you've ever seen tzatziki, you would know hummus has the same texture and appearance, though there's a difference in the taste. However, depending on the dish you're serving, adding hummus as a side dish might not be such a bad idea.
Hummus has tahini along with olive oil and garlic which is what gives it a unique flavor profile. In addition, these two ingredients can improve the creamy texture and richness of hummus as well.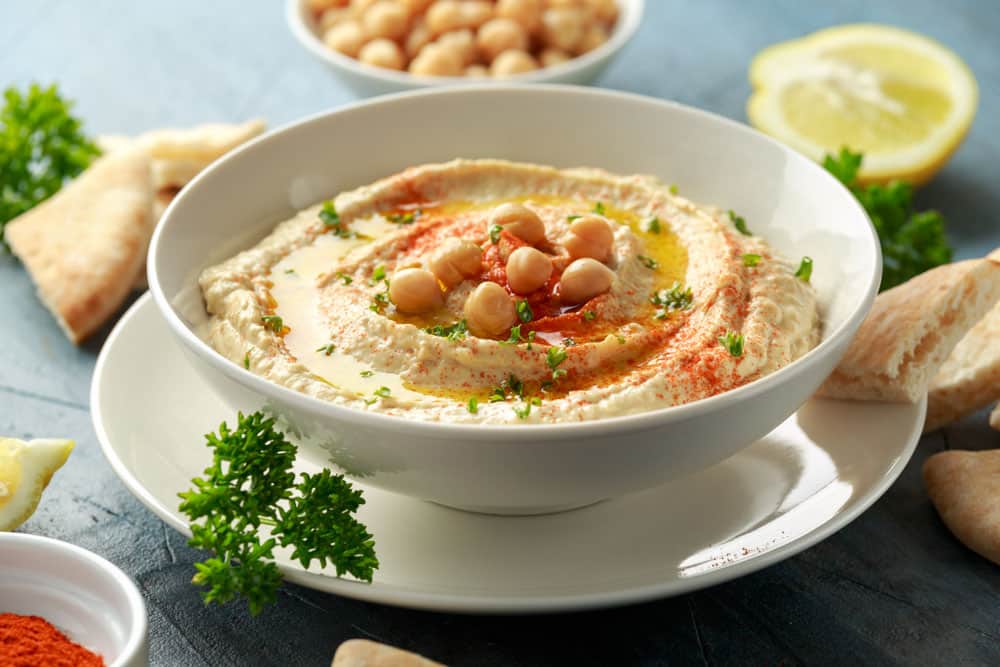 In case you are pondering about its usage, it can be used just as you would use tzatziki, either as a spread or a dip. Some people also put hummus on their gyros as it perfectly complements pita bread. Also, hummus is widely available in supermarkets as well.
This is the third alternative for everyone who wants to use tzatziki but cannot find it. Ranch dressing is actually an amazing option and makes a great side dip as well. Generally, it is made with mayonnaise and buttermilk but some people also opt for sour cream and yogurt.
However, the dressing is extremely creamy, which is what makes it a viable alternative for use as Tzatziki sauce. Some manufacturers also add parsley, garlic, and seasonings to add a unique flavor.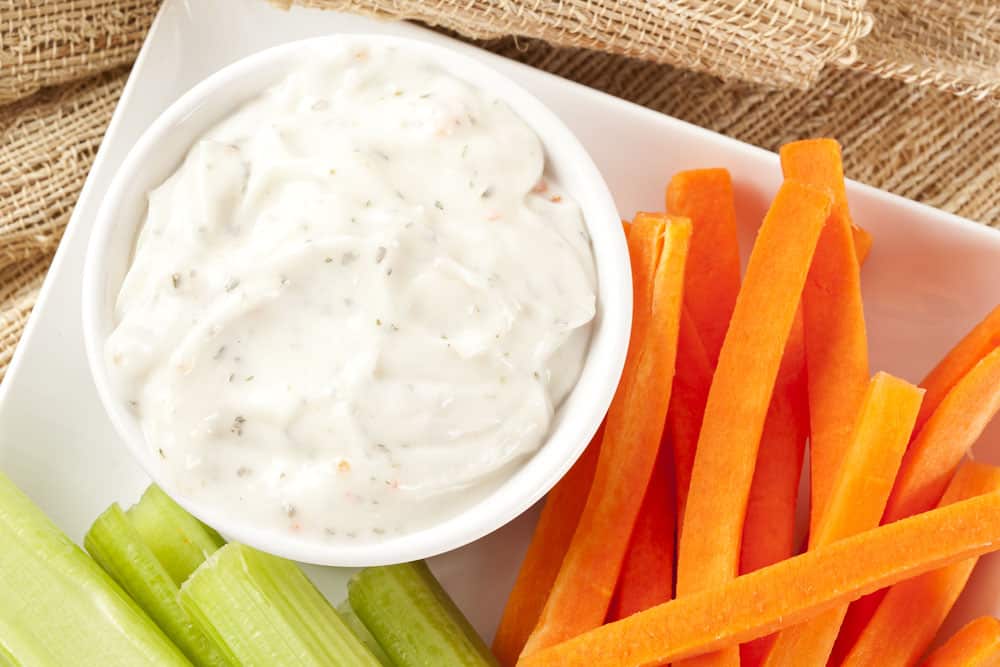 Irrespective of which ranch dressing product you choose, they are all readily available in the grocery stores, many of which also come with unique flavors.
However, let us warn you that it doesn't go well with kebabs and gyros, though it does make for an excellent addition to any vegetable-based dishes.
Sour Cream
You can use both Greek yogurt and sour cream if you want as an alternative. Both of these options are ready to use and can provide the ultimate creaminess and richness that you'd want from a Tzatziki alternative.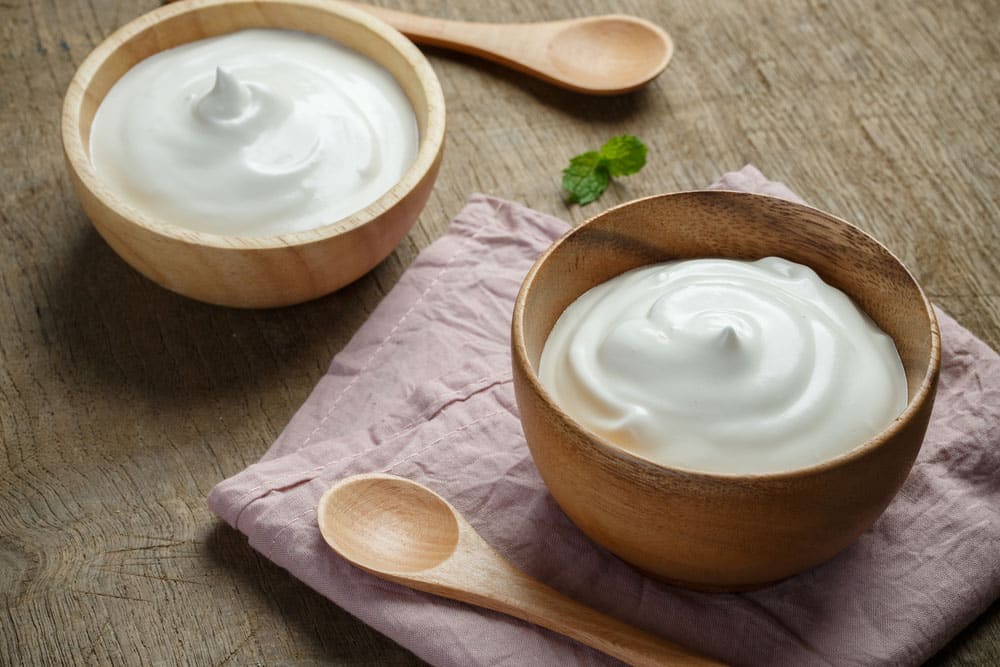 In terms of taste, sour cream does resemble the flavor of Tzatziki in some ways. The tartness and the creaminess are similar to the sauce too.
Balsamic Vinegar
Vinegar is a staple product in every kitchen pantry, and it turns out that it's a great alternative to Tzatziki. We suggest that you use white balsamic vinegar because it helps give it a similar white appearance. However, you can also use other vinegar options with light colors.
Garlic Powder/Paste
We know that this alternative isn't the best one out there and you can't get the exact flavor, but the texture is still relatively the same. In addition, some people also mince the fresh garlic to give it a paste-like texture.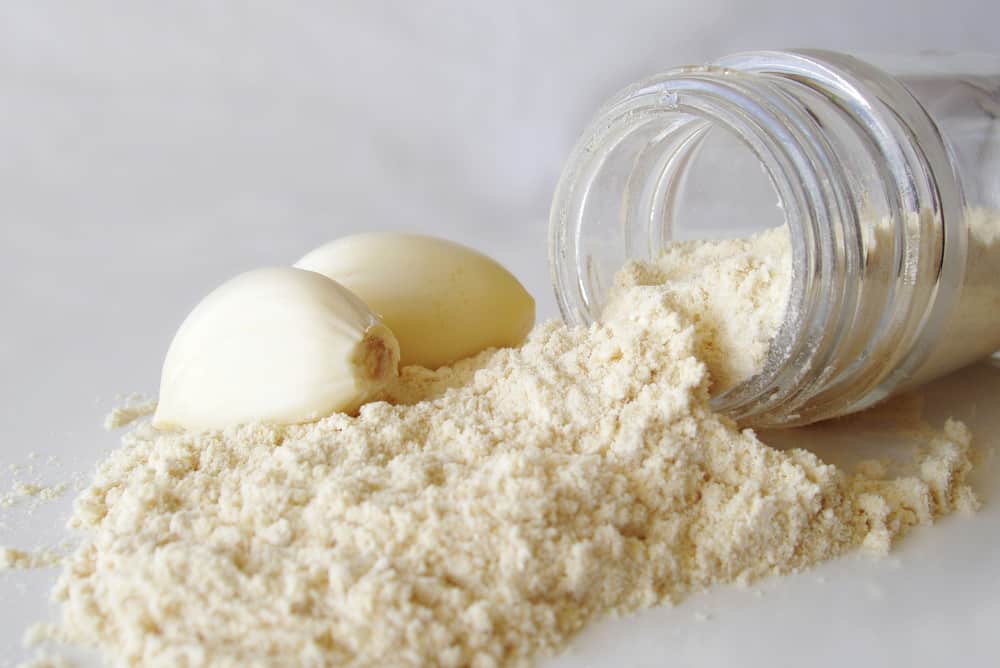 So, try this alternative but make sure you don't add too much because it has a strong flavor.
Tahini Sauce
Tahini is a fantastic sauce that's made from grounded sesame seeds. Get a few sesame seeds (either hulled or unhulled), start mixing them, add a bit of garlic powder, and whisk! It's a fantastic recipe and makes for a viable alternative to Tzatziki sauce.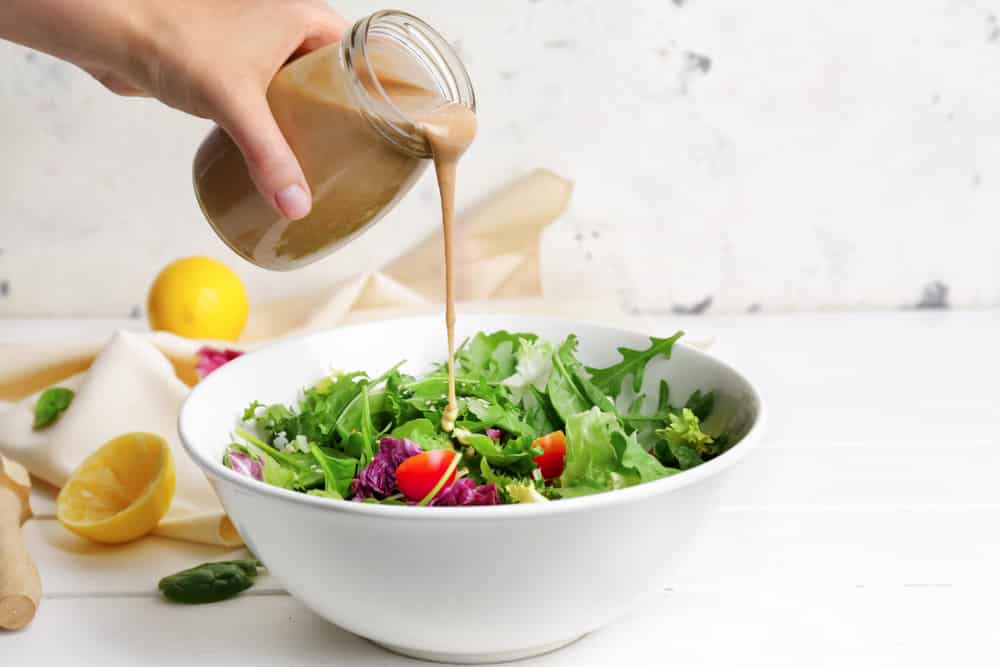 You can easily use tahini sauce with a variety of different dishes, including but not limited to falafel, vegetable burgers, fritters, sandwiches, salads, and many others.
Why is Tzatziki Sauce Popular?
Traditionally, this dish is served at the beginning of the meal to accompany the small, rich bites of food that comprise mezes, or to balance spiced meats. Adding tzatziki to a platter of salted raw tomatoes and cucumbers transforms them into a lovely salad.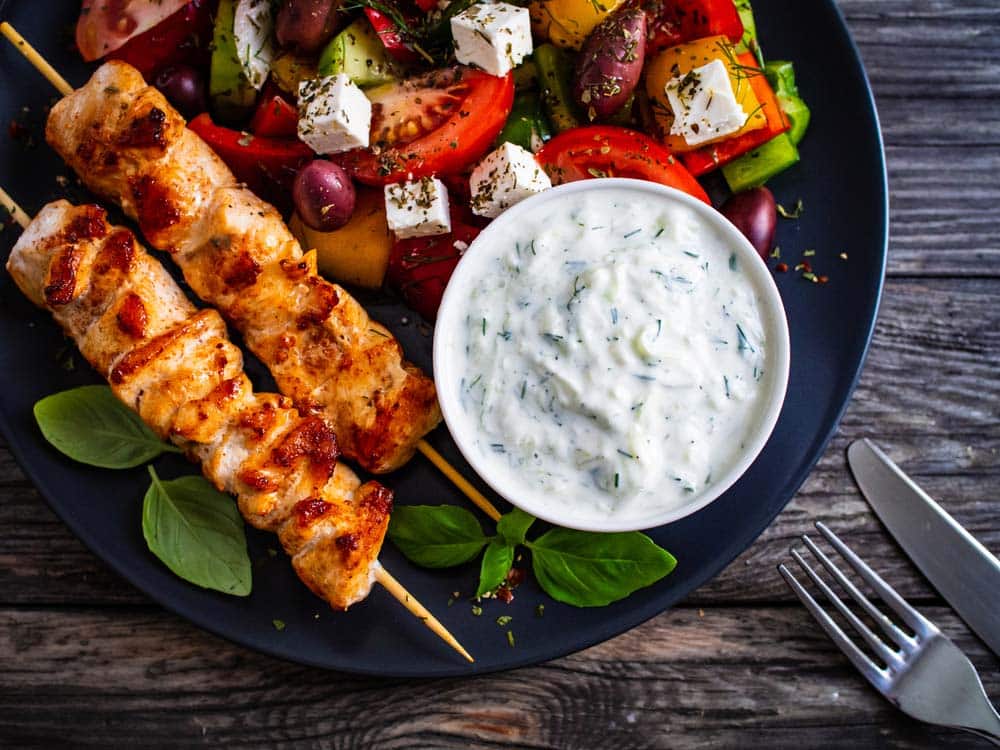 These grilled skewers of artichoke and eggplant are topped with tzatziki and tzatziki sauce for a crostini or bruschetta-style snack that pairs well with Greek wines.
It is similar to Indian raita as it dampens the spice flavor of the dish, moistens them, adds a creamy element, and most importantly, improves the flavor considerably. Tzatziki is a versatile sauce that goes well with almost any kind of dish.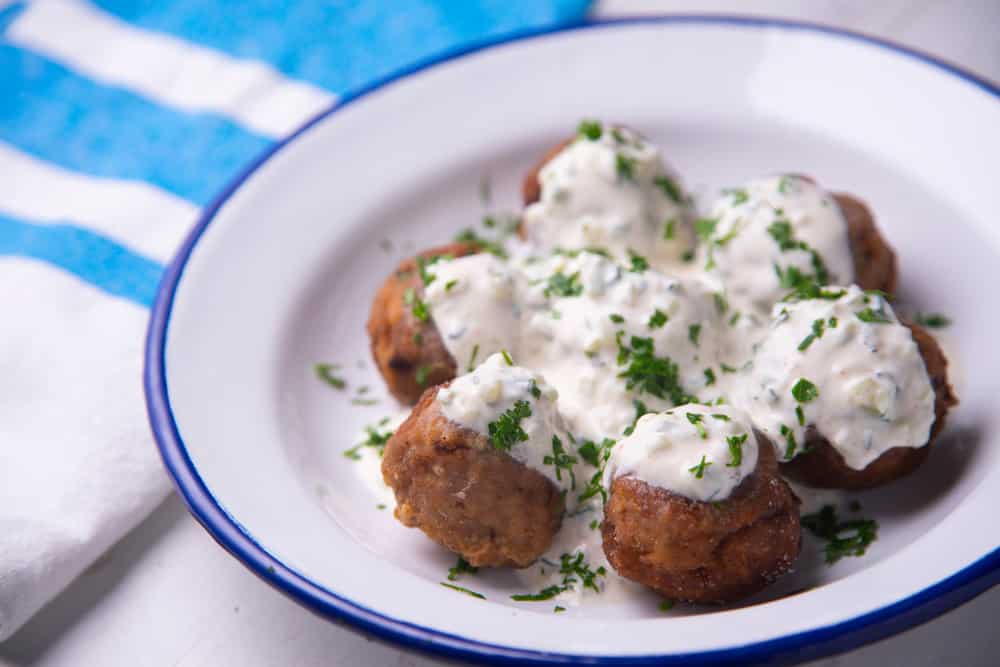 If you don't have the ingredients to prepare Tzatziki at home, you can go for substitutes that are easily available.