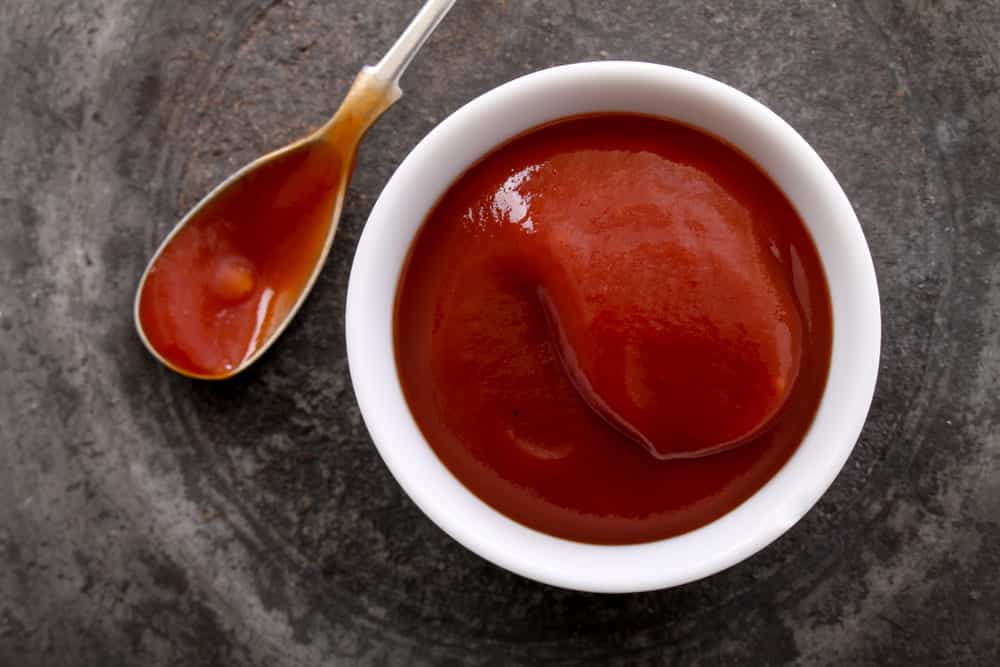 There are countless ways you can use ground meat, but nothing beats a perfect, moist meatloaf. It's called meatloaf because of the final shape of the dish. After combining all the ingredients and assuming a loaf shape, the dish is smoked or baked.
You can use other types of meat as well. Meatloaf that is flavorful, moist and tender is the star of dinner. The loaf should not crumble when sliced. The glaze contains ketchup and other ingredients according to your recipe. However, if you want to try something new and want to substitute ketchup in meatloaf, then go with the substitutes we have mentioned.
The beautiful glaze at the top raises the dish above what is expected from a giant beef piece. The dish has the tendency to become dry. Hence, you have to follow a few techniques to keep it moist for a long. Meatloaf is quick and easy to prepare.
You can use any leftover meatloaf in the sandwiches the next day. Some pro tips to make a juicy meatloaf will make your kitchen life easy. Nearly 15% of beef should be fat, always grate the onions, and add flavorful seasoning. The right seasonings and flavors will make meatloaf tasty, making it distinct from a simple hamburger.
Substitutes For Ketchup In Meatloaf
Ketchup adds the sugary part to the glaze as it is caramelized in the oven. However, sugar may be a problem for those with diabetes.
1) BBQ sauce
If you want to outshine while making this family classic, go for BBQ sauce as a glaze. The taste this glaze imparts is sweet and smoky at the same time. You can either toss the BBQ sauce from a readymade bottle or make some at home. Both will give the same taste and texture.
The homemade sauce has a thick consistency. The recipe we have shared has rich in the flavor of onion, garlic, and sugar. Molasses, vinegar, Worcestershire sauce, garlic, paprika and chili powder, salt, and mustard. You have to add tomato sauce instead of ketchup in the sauce.
2) Mayonnaise
Although distinct from ketchup, mayonnaise can serve the role of a glaze. You can add great flavor through red and green peppercorn paste. The spices and seasonings change according to our choice. Thus, it is important to try out new stuff to figure out the right mix. This is not the closest to your ideal ketchup-based meatloaf, but it does the trick.
3) Red Salsa
Wanna try something spicy yet full of unique flavor? Tomatoes as a base with onions, cucumber, garlic, lemon juice, and multiple herbs as ingredients form the nice red mixture. Furthermore, a pinch of salt and pepper, some jalapenos also need to be part of the mixture. Mix all the ingredients in a blender and your meatloaf glaze is ready.
Salsa is the main part of Mexican cuisine. It was used as a side dish. However, you can serve meat and chicken with red salsa.
Diabetics looking for a ketchup alternative must try this sauce, as it is free of sugar.
4) Mushroom sauce
This luxurious mushroom sauce is a treat for meatloaf lovers. It's your choice whether you would stir mushrooms in butter and pour over the meatloaf or follow a long restaurant-style mushroom sauce recipe. Thus, you can substitute the ketchup in substitute and all other options having tomato sauces.
5) Cheese
Cheese toppings can enhance any dish and meatloaf is no different. Sprinkle grated cheddar, parmesan, mozzarella, or whatever cheese you appreciate. Cheese is high in fat and if it concerns you, choose some other option. However, it can be a great substitute for ketchup haters.
Meatloaf is a family favorite for dinner. It gets the caramelized top because of the sugary part of the ketchup. However, if you loathe ketchup like me, you can try other easy substitutes. BBQ sauce is the closest to ketchup.
It gives the same look and sweet and savory flavor. You can use mayonnaise with a little extra flavor, salsa that has tomatoes but is not sugary, or mushroom sauce. It is important to try different options from time to time. Maybe your loved ones will like the last element you try. Enjoy making juicy and tender meatloaf!