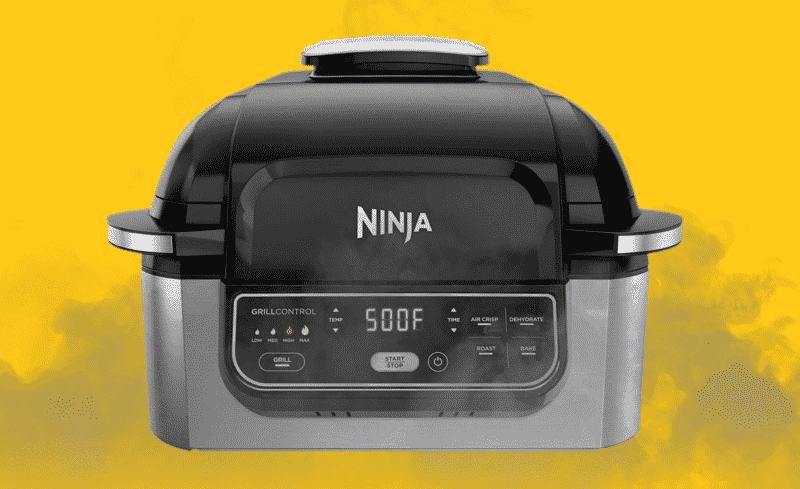 It can be a little scary to get your food cooked, and your appliance starts emitting smoke! We've had a few inquiries from people who say that their Ninja Foodi grill emits smoke when in use.
So we've put this article together to help you troubleshoot, find the cause of the smoking, and hopefully prevent your smoke detector from going off!
Ninja Foodi Grill Emitting Smoke
1. Fatty Food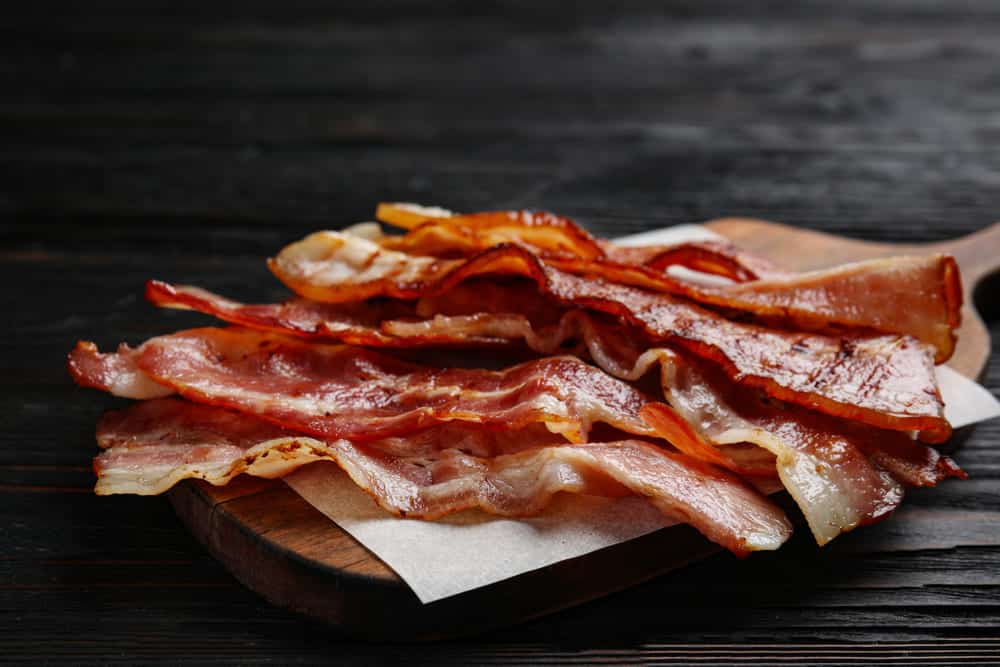 To begin with, if you are cooking fatty or greasy food, the chance is that this is what is causing the smoke issue. It happens because the fatty or greasy food drips oil or grease onto the hot Ninja Foodi grill.
This oil or grease burns and smokes when it when gets splattered on the heating element. If you aren't cooking any such food, check out the next point!
2. Is It Really Smoke?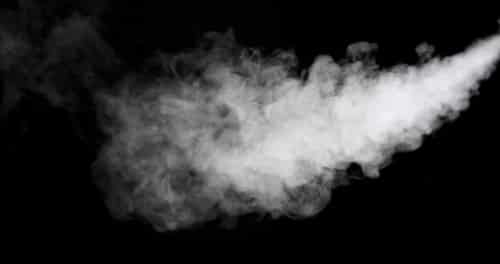 Once you are sure that you aren't cooking fatty or greasy food items or that there is no residual fat on the element from a previous cook, you must confirm whether the emission is steam or smoke.
People often confuse steam with white smoke. When cooking, odorless steam emissions are pretty common with the Ninja Foodi grill, and you don't need to worry about it.
On the other hand, if there is an acrid burning smell, you definitely have smoke and should move on to the following points!
3. Heating Element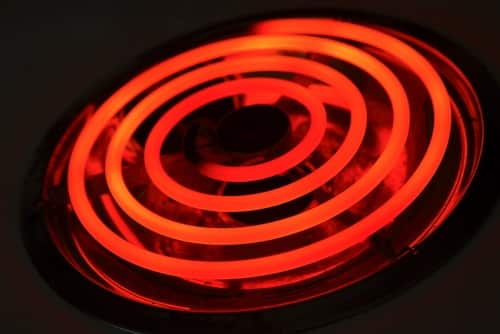 The heating element is an essential part of the Ninja Foodi grill. If the grill is emitting smoke, you must check the heating element and make sure it is not dirty.
After each use, the grill needs to be wiped down with hot soapy water to ensure any food and oil splatters are removed. In addition to cleaning the food particles or grease from the heating element, you must also clean the coils in the crisper lid.
Lastly, check the bottom side of the Ninja Foodi grill and wipe it clean. Once the Ninja Foodi grill is clean, this should resolve the smoke issue.
To keep your Ninja Foodi as new, here is an excellent way to clean it without causing any damage:
Put a cupful of hot water and a cupful of lemon juice into the pot.
Pressure cook it for about ten minutes, then use the quick release.
Remove the pressure lid and close the air-fry lid. This will allow the hot steam to also clean the grill area.
Wipe down the lid with a damp cloth, then dry with another cloth. This method will leave your appliance smelling fresh and should resolve smoke issues caused by a dirt build-up.
It is important to clean the Ninja Foodi after every use to prevent a buildup of oils. Everything removable from the Ninja Foodi is safe to go into the dishwasher. This includes the pot, grill plate, splatter shield, and air crisp basket.
4. Too Much Food

If you overcrowd the Ninja Foodi grill, there is a higher chance of smoke being emitted. Instead, try cooking smaller batches of food.
If you have added too much food, a lot of oil will splatter the heating element at once. As it burns, the appliance will emit smoke. To fix this issue, switch off the Ninja Foodi grill and reduce the quantity of food.
5. Burnt Food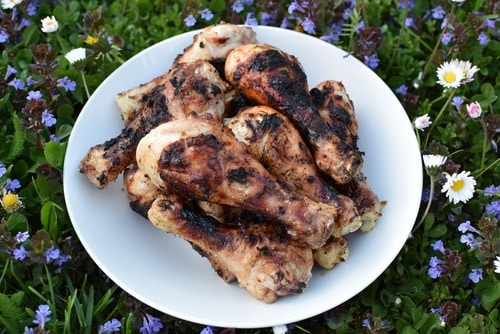 There are times when people set the temperature higher than needed, and it burns the food. Of course, when the food is burnt under the grill, smoke is emitted.
In addition to this, if oil particles are splattering onto the heating element, it will add to the smoke. This is an important point to consider because hot air can blow the food particles around and result in smoking issues.
6. Add Water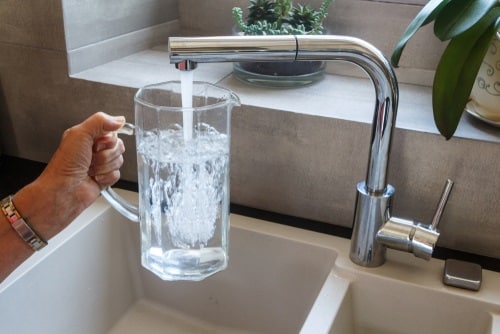 If the smoke is still being emitted from the Ninja Foodi grill, try adding water to the bottom of the basket. This is because adding water will reduce the chances of splattering.
It is better to use hot water to not interfere too much with your cooking temperature. Water is beneficial when cooking sausages that render a lot of fat when cooking.
In addition to water, you can also place a slice of bread in the basket as it will absorb any excess oil that drips down.
Conclusion
Put, smoke forms in the presence of oil and excessive heat. So to reduce smoking, you need to reduce one or both of these factors. Most foods, particularly meats, do not need to be oiled before being placed on the grill.
However, if you do want to use a little oil to help your spices or whatever to stick to the food, try using an oil sprayer or brush so that you are using as little oil as possible.