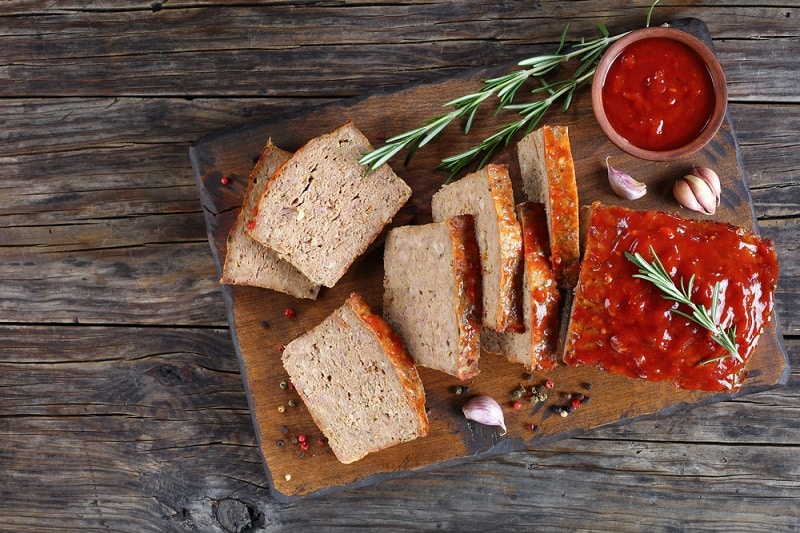 Meatloaf Pressure Cooker Recipes
Meatloaf is one of the most popular dinner dishes in the Western world, thanks to its rich flavor and the way that it works so well with many different side dishes. Sometimes, however, making meatloaf the traditional way can be too time-consuming for busy cooks. The following are 2 delicious pressure cooker meatloaf recipes that are sure to please the palette.
1. Classic Meatloaf
This classic recipe will result in delicious, homey meatloaf with a classic taste.
Ingredients
1 egg
1/3 cup breadcrumbs – traditional or Panko style
1/2 cup onion – minced
1 clove garlic – minced
2 Tbsp. milk – whole
1 Tbsp. carrot – grated
2 Tbsp. celery – minced
1/2 lb. ground beef – lean preferred
1/2 lb. ground pork – lean preferred
Salt and pepper to taste
Directions
Combine the milk and egg by whisking them together until well combined. Then add in your breadcrumbs and gently stir until well combined. Then, set the bowl aside so the milk can be absorbed into the breadcrumbs.
If the vegetables aren't pre-minced and grated, mince them now. Then, combine them together.
Then, add your ground beef, ground pork, and minced vegetables into the same bowl as the milk, egg and breadcrumb mixture. Mix them together until well combined, then form them into a loaf shape.
Place your meatloaf on a sheet of aluminum foil and place it inside the pressure cooker. Fold up the aluminum so that it forms a packet around your meatloaf.
Turn the pressure cooker on the "Manual, High Pressure" setting and cook for 20 minutes. Allow the pressure cooker to naturally release steam. Make sure that the meatloaf has reached 145 degrees Fahrenheit in the center and that all the juices run clear.
2. Meatloaf with Rich Sugar Glaze
This twist on a classic meatloaf features a rich sugar glaze for a unique sweetness.
Ingredients
2 lbs. ground chuck
1/2 cup bread crumbs – traditional or Panko
1/4 tsp parsley
1 tsp onion powder
1 tsp garlic powder
1/2 cup chicken or beef stock
2 eggs
1 Tbsp. ketchup
1/4 cup brown sugar
1/2 cup ketchup
Directions
First, add your ground beef to a large bowl and set aside. Then, combine all of the dry ingredients in a separate bowl before mixing it into the ground beef.
In a separate bowl, mix together all wet ingredients before adding them to the bowl with the ground beef mixture; mix well.
Form the mixture into a loaf, then place inside a steamer basket that works with your pressure cooker. Add 1 cup of water to your pressure cooker and a 2-inch trivet. Place your steamer basket on the trivet.
Cook for 16 minutes on a high-pressure setting with the lid locked. While this is cooking, you can make your glaze. Combine your brown sugar and 1/2 cup ketchup with a whisk.
After the meatloaf is cooked, allow the pressure cooker to release natural steam which should take about 10-12 minutes. Then transfer to a baking sheet and glaze with the sugar-ketchup mixture. Place the glazed loaf under a broiler for around 3 to 5 minutes or until caramelized.
Related Video: