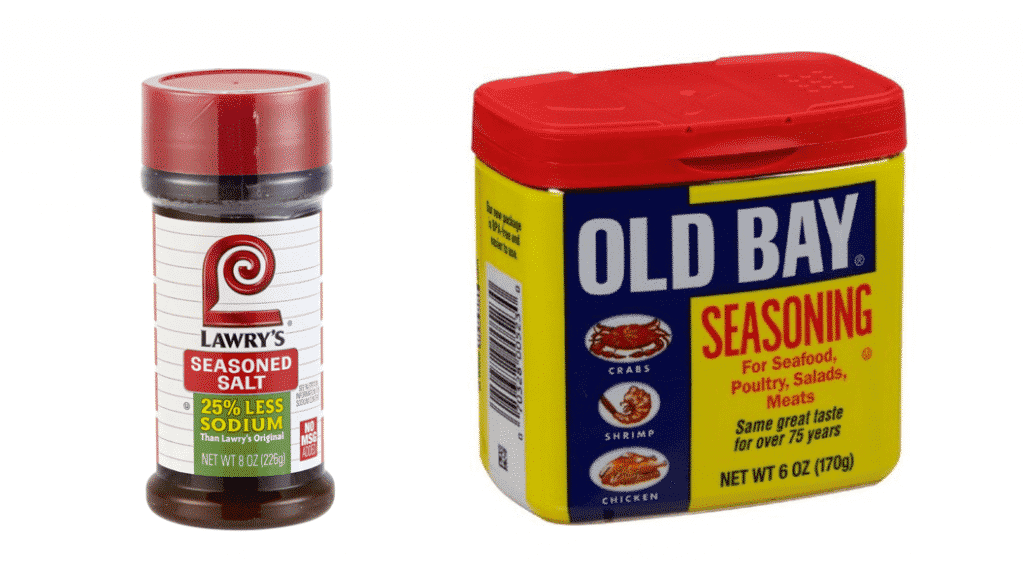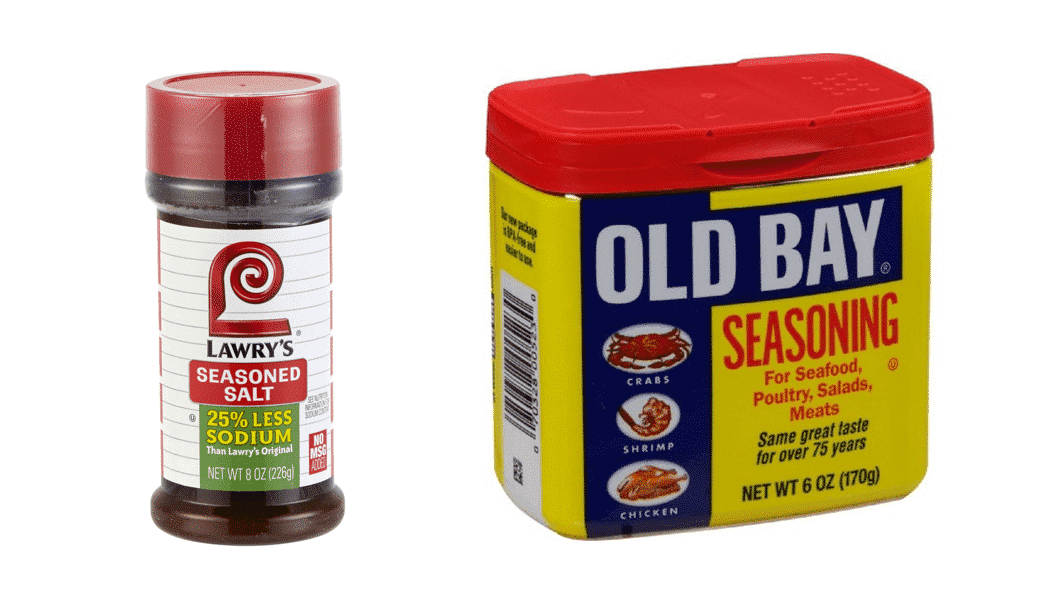 For everyone who has been cooking for a long time, they would understand the importance of using the right spices. This is because your regular gravy might suffice to salt and red chilies, but fancy dishes need the right spices and herb mixes. Similarly, you need to be mindful of the seasonings. With this being said, if you are concerned about the seasonings, we have differentiated between Lawry's Seasonings Vs. Old Bay. So, have a look!
Lawry's Seasoning vs Old Bay
Lawry's Seasonings
In simpler terms, Lawry's seasoning is the season's salt. This seasoning is a mixture of anti-caking stuff, mixed in paprika, salt, turmeric, sugar, garlic powder, and onion powder. The Lawry's seasoning is primarily (and mostly) used for meat. This is the American blend that offers a combination of sweet and savory flavors. This is made for prime rib, but it tastes amazingly delicious on fried potatoes.
The seasoning was first introduced for retail purposes back in 1938, but before that, it was the Lawry's The Prime Rib Restaurant's secret ingredient (yes, just like KFC). It wouldn't be wrong to say that Lawry's Seasonings is the first seasoned salt that rounded the American boundaries. The ingredients of this seasoning make it a versatile staple for every kitchen.
This is because it can revitalize the taste of every seasoning out there, be it dinner, lunch, or breakfast. With this being said, you can add it before or after cooking beef, poultry, or pork. In some cases, it can be mixed in the ground beef for burgers and crank up the fries as well as mashed or baked potatoes. Some people even add it in veggies, salads, sauces, and soups.
As compared to the regular table salt, it makes a more flavorful alternative since it can enhance the taste of the dish. Lawry's seasoning makes a good ingredient for pasta, popcorn, and egg. On top of everything, this seasoning has a low sodium count, less than 25%, which makes it a healthier choice.
Old Bay
This is the combination of crushed red pepper, celery salt, paprika, and the seafood superstar. Well, the ingredients are pretty different as compared to the seasoning. However, it promises a delicious taste on potatoes, corn cobs, and picnic salads. Old Bay is seasoning as well, which is made with the combination of various spices and herbs.
Old Bay is extensively famous in the Southern States, Mid-Atlantic States, New England, Maryland, and Gulf Coast. The prime aim of this Old Bay seasoning is to ramp up the taste of shrimps and crab while some people add it in oyster and chowder stews. Similarly, it makes a fine topping for tater tots, chipped beef, potato salad, fries, boiled peanuts, guacamole, eggs, and fried chicken, such as versatile seasoning!
Well, Old Bay also has a sibling named Crab Chip, which was a mix of similar ingredients and spices. You would be surprised, but Subway used to use Old Bay for their crab and seafood salad. Also, the popularity was so extensive at one point that Old Bay Hot Sauce was created in 2020 (that was sold out within 30 minutes, amazing!).
It wouldn't be wrong to say that Old Bay has a higher seasoning count. In addition, it has the integration of celery seeds and nutmeg, which highly differentiates the overall flavor as compared to Lawry's seasoning. Many people think that the addition of nutmeg has made a distinctive flavor. All in all, Old Bay has more spice and flavor to it.
Substituting Lawry's Seasoning & Old Bay
Well, this has been a point of concern for many people because they want to see if these two seasonings can be interchanged. The answer is no; you cannot interchange these seasonings given their drastic difference in the flavor, aroma, and well, the ingredients. On top of everything, Lawry's Seasoning can be sweet while Old Bay has a spicy flavor.
In addition, the Lawry's seasoning tends to burn if you broil or grill food at high temperatures. You can also test them both on chicken. For instance, take the chicken breast and cut it in half. Once cut, just cook each half of the chicken breast in each seasoning and become the judge yourself. Well, you will know why Lawry's seasoning and Old Bay cannot be substituted.