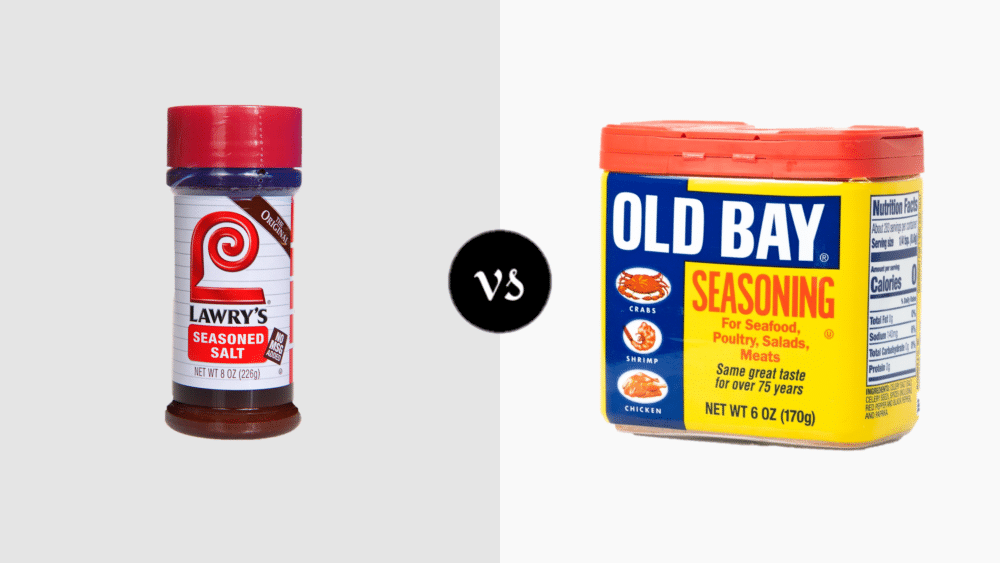 The seasoning of foods holds many of the secrets of great cooking. When you season food, the idea isn't to camouflage the natural taste of the food but rather to enhance the flavors.
The most common food seasonings are salt and pepper, but examples of tasty herbs used for seasoning are basil, chive, fennel, garlic, sage, rosemary, and thyme, among others.
How do you choose your seasonings? What's the difference between all the different seasonings? How do you know which brand to buy?
Lawry's Seasoning vs. Old Bay Seasoning
We take a look at the major differences between Lawry's seasoning and Old Bay seasoning.
Lawry's Seasoning
Old Bay Seasoning
Lawry's Seasoning is a mix of delicious herbs and spices that are ideally

suited for all your meaty beef dishes

.
Old Bay seasoning is also a blend of delicious herbs and spices, but the seasoning is

commonly used in seafood dishes

.
Lawry's seasoning has

salt, paprika, sugar, onion, garlic, and other spices

.
Old Bay seasoning has celery salt, black pepper, paprika, red pepper, bay leaves and other spices.

Lawry's seasoning is easy to find in your local supermarket.

You'll find that Lawry's seasoning is used by most Americans in their day-to-day cuisine. The spice is particularly snapped up during special occasions.

Old Bay seasoning may be more difficult to find in some areas.

Old Bay seasoning is particularly sought-after in the Chesapeake Bay region.

Lawry's Seasoned Salt has a shelf life of 450 days when tightly sealed. It should also be stored in a cool, dry place.
Old Bay Seasoning has a

shelf life of 540 days

when tightly sealed and stored in a cool, dry place.
Lawry's Seasoning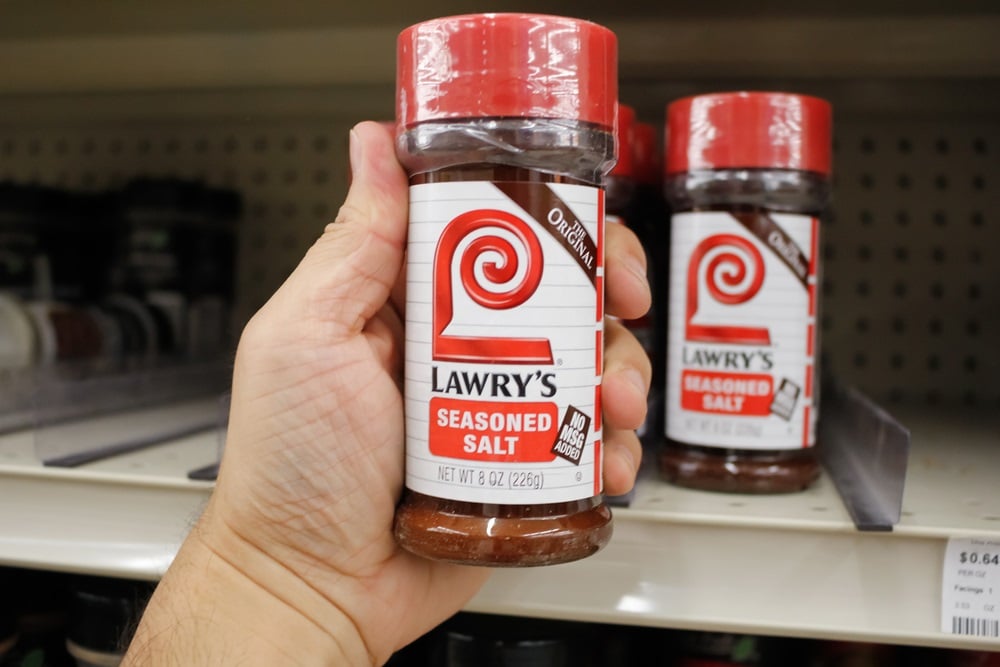 Lawry's Seasoning, as an example, is a blend of spices and herbs that was created by Lawrence Frank in 1938. This multipurpose seasoning salt blend is made with ingredients such as salt, sugar, spices, garlic, onion, turmeric, and paprika.
Through the years, Lawry's Seasoning has gained many fans, but other products have also joined the seasoning which is now manufactured by McCormick.
Lawry's seasoning is a popular seasoning in American cuisine. It can be bought kosher and is made with no added MSG, no artificial flavors, and no artificial colors.
It's an attractive garnish sprinkled over a host of different dishes. Fortunately, it is available in supermarkets and is used by home cooks and professional chefs.
Make your own Lawrey's seasoning.
You can also make your own Lawry's seasoning at home. Ingredients include a ¼ teaspoon each of turmeric, onion powder, garlic powder and cornstarch as well as 2 tablespoons salt, 2 teaspoons of white sugar and a ¾ teaspoon of paprika.
You won't find black pepper in this seasoning. It's to be noted that Lawry's Seasoning has 35% less sodium in it than regular table salt. It is seen as America's number one savory seasoning.
No preparation is required for Lawry's Seasoning – it is ready to use to add flavor to many different recipes.
Old Bay Seasoning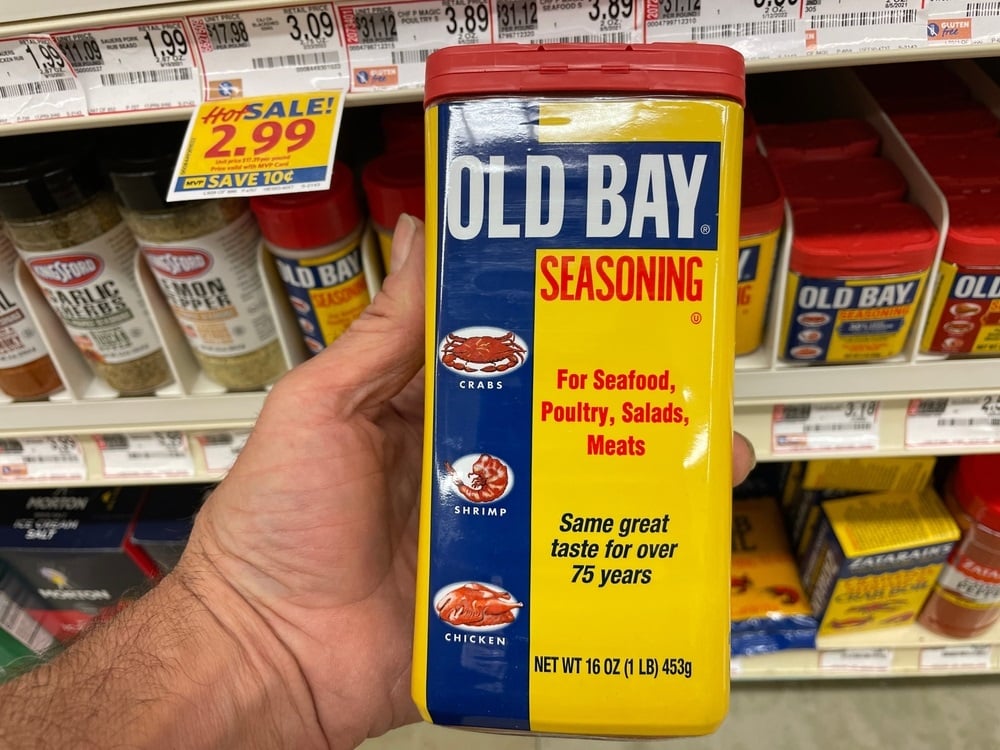 Old Bay is an all-purpose seasoning blend of herbs and spices that does include black pepper. It is also a household favorite. Apart from black pepper, it includes a mix of celery salt, spices, and paprika.
Paprika is a Hungarian sweet pepper that is somewhat milder than cayenne pepper. It can be used in all meat and vegetable dishes, as well as soups and salads.
Old Bay Seasoning comes in distinctive blue and yellow packaging. The iconic packaging states, ' For Seafood, Poultry, Salads, and Meats'. The spice has a yellow look to it. While it can be used for all foods, it is particularly used and loved in seafood dishes.
The seasoning is named after the Old Bay Line passenger ship that sailed around Chesapeake Bay from Baltimore to Norfolk in 1900.
The spice was created by Gustav Brunn, a German immigrant. He created the seasoning in 1939, looking for something that would spice up the flavor of the crabs he caught in the Chesapeake Bay.
The seasoning was bought by McCormick & Company, Inc., in 1990. Today, the spice is sold around the world. You can use it in a hundred and one different ways, from sprinkling over your French fries to adding to salads and stews to sprinkling over fish.
Different variations are available.
These days, you can find variations of Old Bay seasoning such as Old Bay Hot Seasoning, Low Sodium Old Bay, and Old Bay with Garlic and Herbs available.
Somehow, people prefer to stick with the original blend. The original version of Old Bay had 18 herbs and spices, but they've always remained a secret.
You can make your own Old Bay seasoning.
Many people have attempted to replicate the blend. If you want to make it at home, you can include any of these ingredients – salt, paprika, celery seed, black pepper, ginger, nutmeg, mace, cardamom, allspice, cloves, cinnamon, ground mustard, red pepper flakes, and bay leaves.
Old Bay seasoning has some similar ingredients to Lawry's seasoning but it also has bay leaves. Bay leaves have a nutty flavor and are great for seafood dishes. It's not limited to fish dishes, though, and you can also season other dishes such as chicken and french fries.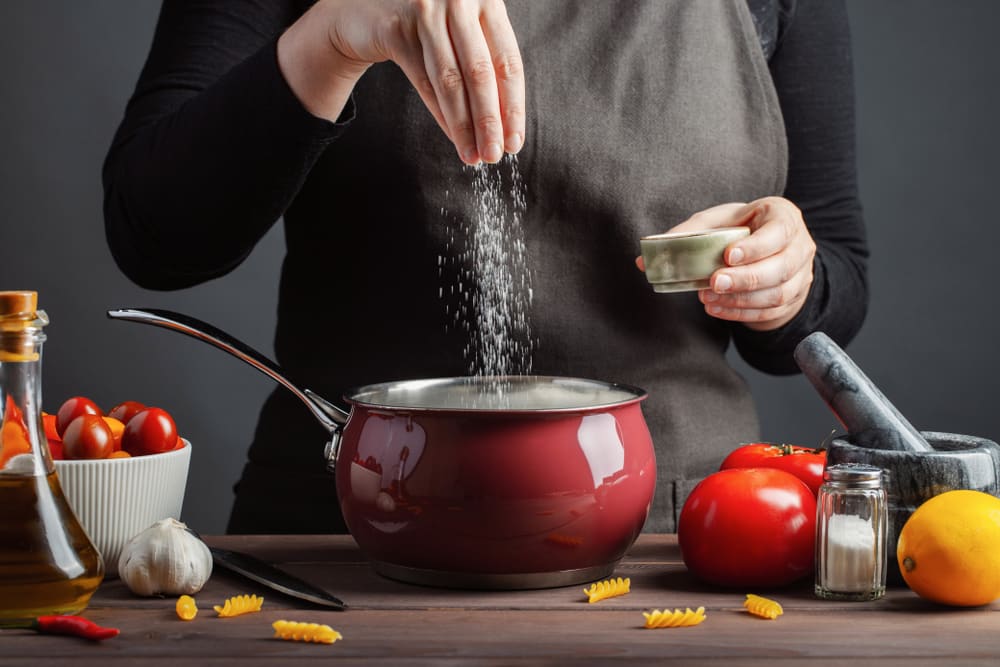 You'll love both of these seasonings!
It's difficult to say which of these two seasonings is the most popular. A lot depends on the dish and the person. Both seasonings are widely used in different cuisines and areas.
Just like the song by Stephen Stills, 'If you can't be with the one you love, love the one you're with', so it is with these spices. If you can't get hold of one brand, you'll love the one you have.