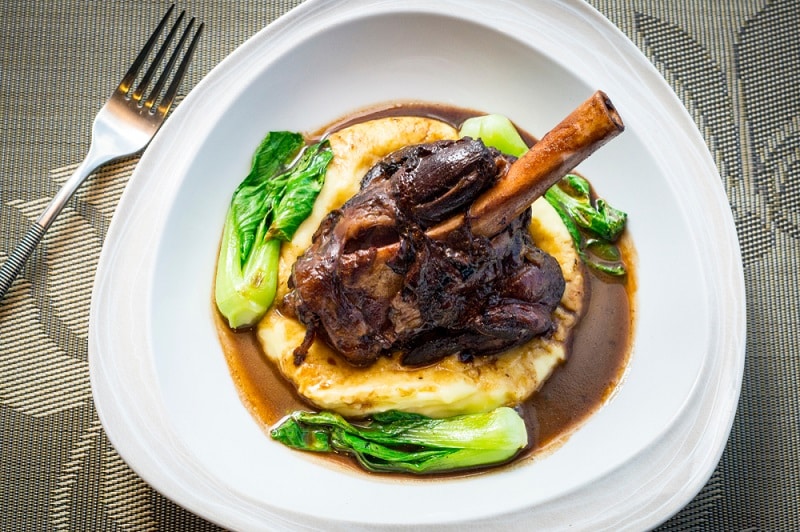 Pressure Cooker Lamb Shank Recipe
Lamb shank is a popular lamb dish that is well-known for its rich and full-bodied flavor. Preparing lamb shank via traditional methods can be time-consuming which puts it out of reach for many home cooks who simply don't have the time. Thankfully, the following pressure cooker lamb shank recipe will help you enjoy delicious lamb shank with minimal effort.
1. Classic Lamb Shank
This is a classic lamb shank recipe with traditional flavors such as red wine and tomatoes cooked with pressure cooker.
Ingredients
4 lamb shanks
1 tablespoon tomato paste
15 oz diced tomatoes
1 large onion
4 cloves garlic – crushed
1/2 teaspoon salt
1/2 cup red wine
Instructions
First, turn your pressure cooker on medium-high heat and add vegetable oil.
Sear your lamb shanks by browning them for about 2 minutes on each side, then set aside.
Add onion, garlic, and tomato paste to your pressure cooker and add salt for seasoning.
Sauté onions, garlic and tomato paste for about 5 minutes, then add red wine and cook until it simmers.
Scrape bottom of the pot before stirring in chicken stock, diced tomatoes, and the seared lamb shanks.
Set pressure cooker to high, seal the lid, and cook for 35 minutes.
Allow the pressure to reduce naturally for 15 minutes, and then use the quick-release method.
Remove lamb shanks before straining the remaining sauce through a fat separator; once the fat has been removed, pour some over your lamb shanks and reserve rest for a serving bowl.
2. African-Inspired Lamb Shank
This North African-inspired recipe has some bold flavors that are sure to be a hit at the dinner table.
Ingredients
2 lamb shanks
1 onion – minced or diced
1-2 teaspoon minced garlic
2-3 teaspoon paprika
2 teaspoon cumin
1 cup chicken or beef stock
15 oz diced tomatoes
Lemon juice – about half a lemon's worth
Sea salt – to taste
Black pepper – to taste
1/2 teaspoon ground allspice
2 tablespoon harissa paste
Yogurt and mint – for garnish
Instructions
Set your pressure cooker to sauté and sear the lamb shanks for several minutes on each side, then set aside.
Then, add your onion and garlic and sauté until the onions are soft.
Add in all the spices then use your beef or chicken stock to deglaze the pin, stirring to bring up any brown bits.
Add in your diced tomatoes, harissa paste, lemon juice, salt, and pepper to taste.
Put your lamb shanks back inside the pot, and cook using the "manual" setting on high pressure for 50 minutes.
Let the pressure release naturally for 10 minutes and then use the quick-release setting.
Turn off the heat, but keep the lid on the pot until you are ready to serve so that the dish remains warm and well combined.
Serve with yogurt and mint on the side.
Related Video: