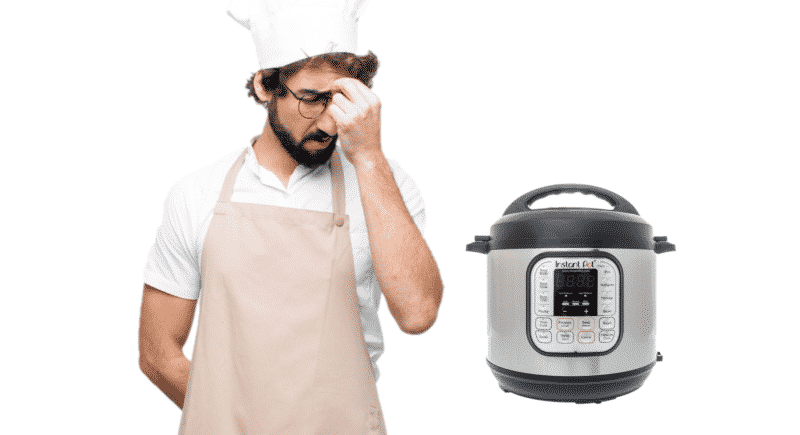 Instant Pot Not Turning On When Plugged In
Technology is great, especially in the kitchen. It reduces mess, it offers convenience and comfort, and it is perhaps one of the best ways in which the field of technology can be enjoyed. However, this is only the case when the technology, you know, works. Are you having an issue where you find your Instant Pot not turning on when plugged in? If so, you might be tempted to simply throw it out the window, but fear not. There is help!
What to do when your Instant Pot doesn't turn on
There are quite a few newbies to the Instant Pot world that are looking for advice when their pot won't turn on. After checking that it is, indeed, plugged into the wall correctly, here are some other troubleshooting options to consider to try and ferret out the problem.
Wiggle the cord and visibly check it for issues: Sometimes, the cord end that connects to the machine gets misused, and it doesn't connect inside the machine itself properly. In this case, the pot won't turn on.  Inspect the cord visually to check for signs of wear and tear, and then put it securely back into the pot. Give it a wiggle, too, as sometimes it looks like it's plugged in, but it isn't. 
Try another outlet: It seems silly, but sometimes an outlet just isn't working. It happens a lot more than people might think, so don't forget to try the pot in another outlet so that you can rule out the fact that it is the outlet itself. You don't necessarily need to use the Instant Pot on that second outlet, just try it out to see if it powers on.  If it does, the problem is the outlet which you can have an electrician take a look at. 
Check for a blown fuse: Instant Pots take a lot of heat and power. Sometimes, especially when combined with other devices on the same circuit (usually in the kitchen), you can blow a fuse. In this case, you'll want to reset the panel and, if needed, replace the fuse with another one.
Sometimes an Instant Pot will blow a fuse inside, too.  In some models, this fuse is replaceable by hand, but it often isn't.  If you think it may be a blown fuse, consider visiting the website for more information or taking it to a repair shop or other venues to make sure it's okay.
It may have an electrical issue: Last but not least, you may have an internal electoral issue. This is especially so if you've done everything on the list, and it's all checked out. In this case, it's possible that you got a lemon, and you may need to replace it. Check with your warranty information and see if you are eligible for a new one.
When your Instant Pot is not turning on even if it's plugged in, it can be frustrating to solve when you don't know what to look for or where. This guide will help you ease the frustration as much as possible and get you back to enjoying those favorite recipes sooner rather than later.
Related Video: