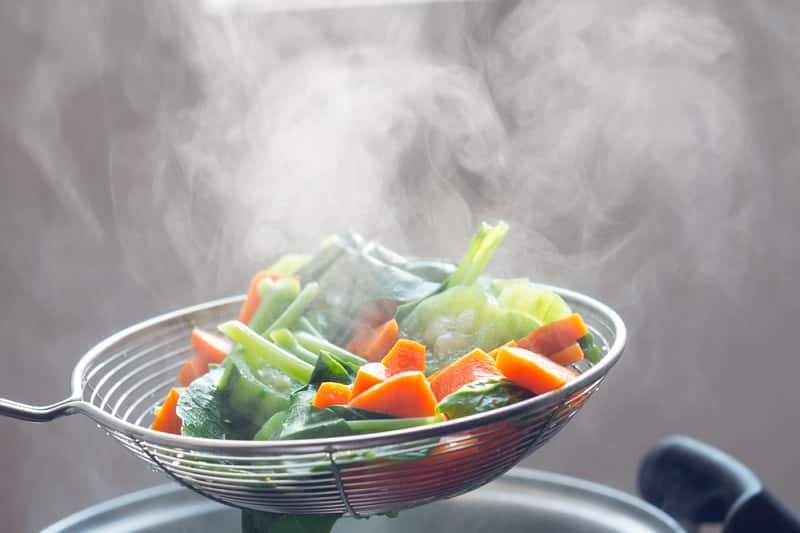 How To Use Instant Pot As A Warmer
When it comes to reheating or warming up leftovers, most people likely turn to their microwave. However, some think a microwave is not a healthy way to warm things up and are asking the question, "How to use Instant Pot as a warmer?"
Instant Pots have become very popular in the last couple of years due to all of its functions and the speed it deliciously cooks food. It's an excellent product for a busy family or even a single person living alone. So, how do you use an Instant Pot to warm up those leftovers?
Rewarm in several different ways with an Instant Pot
The Instant Pot can reheat or warm up food in several different ways, so it all depends on which one you prefer. One of the top ways to rewarm the food is via the Instant Pot's "steam" function. If you are warming up some food that has a high liquid content, it can be done via the "steam" setting on your Instant Pot. Just put the food you need reheated inside the inner pot or use a stacking pot. Then close the Instant Pot lid, make sure to set the venting switch to "seal" and push the "steam" function button.
The length of time all depends on what food you are warming up. If it is frozen, you'll need more time than if it is only coming from your refrigerator. After the steaming is done, release the Instant Pot pressure and check to see if it is warm enough. If not, add a bit more time.
Another way you can reheat foods in an Instant Pot is via the "slow cooker" function. This works well for things like soup, stew, or bread. All you do is put the food inside the inner pot (just like in the previous method), close the lid, and set the desired time. Of course, this is a slower method of reheating than the steam function provides.
The third way to reheat something in an Instant Pot is via the "sauté" function. You might need to either grease the inner pot or add a little water first and then add the foods you are warming up. You may or may not need to close the top, depending on the food. So, push the "sauté" button. This method is great for things like soup or stew, don't forget you need to stir it every once in a while.
Some models of Instant Pots actually have a warming setting. This is best for heating up baked foods. Just put the food in a container and put it in the inner pot of the Instant Pot. Then turn on the warming button. Close the top and heat as needed to get to the temperature you desire.
All in all, it's not hard to find out how to use Instant Pot as a warmer! Try out the above methods to see which ones you like the best.
Related Video: