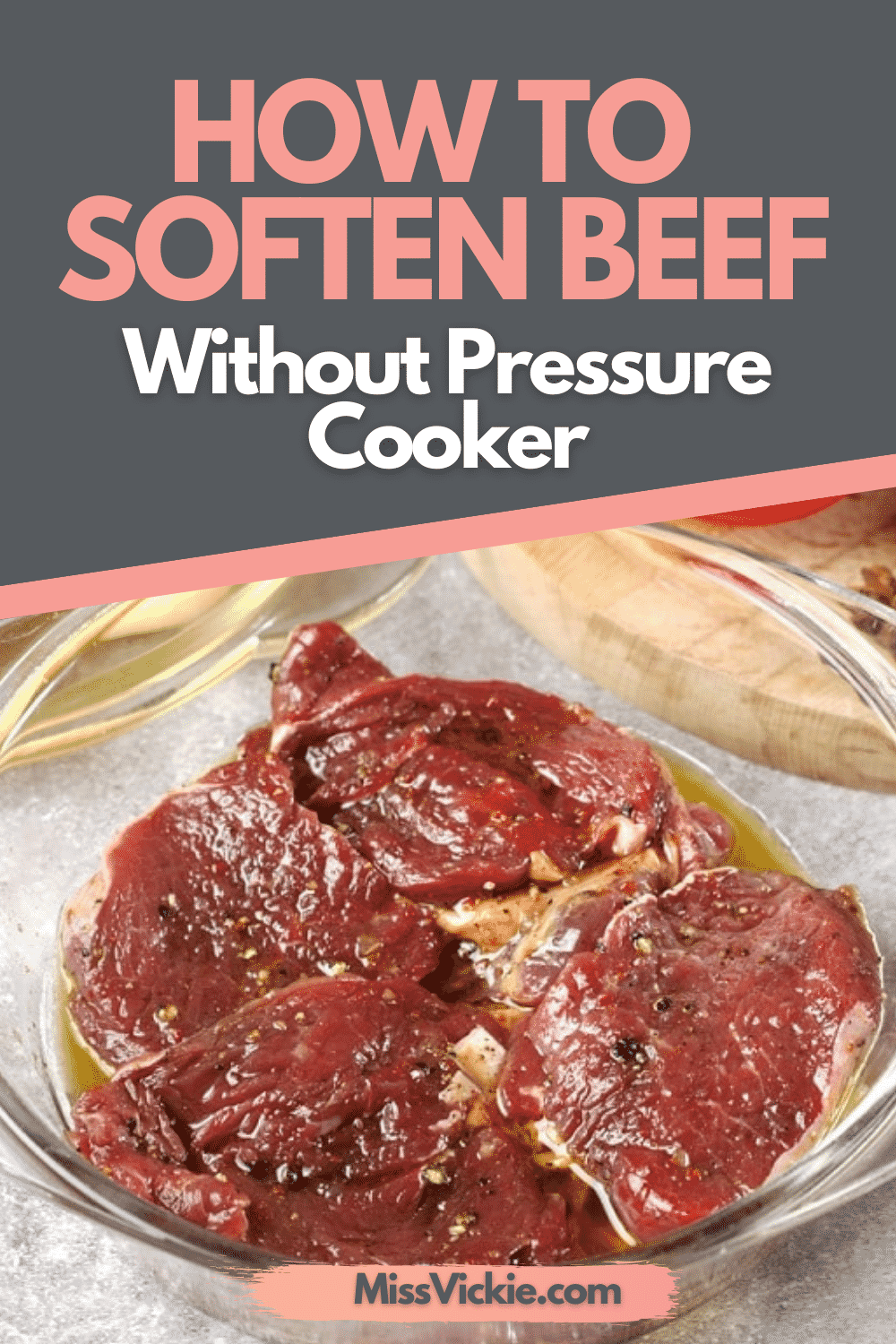 How To Soften Beef Without A Pressure Cooker?
You may have heard about all the benefits of pressure cooking and how easy it is to soften meat that way.
This may have led you to think that you have to have this appliance if you want to make soups, stews, and casseroles. No! This is not the case. There are many ways to tenderize tough cuts of meat without using a pressure cooker.
We will take you through the best ones here, so stick with us.
5 Ways To Soften Beef Without A Pressure Cooker
1. Sea Salt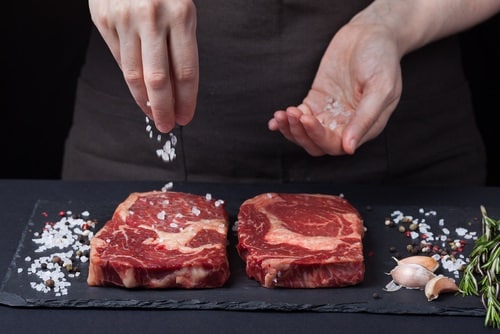 Salt has been used on food for millennia. Our first records of salt being used come from China almost 3000 years ago. While salt was mainly used for preserving food, it is also a good tenderizer. We mostly use it today to bring out the flavor of foods and to tenderize them.
When we put salt on the outside of a piece of meat, it draws some of the water out. The salt dissolves in this water, creating brine which is then reabsorbed back into the meat. While this happens, the proteins that make up the muscle are broken down and tenderized.
Some people think that salting meat causes it to become dry. This is only true if you don't allow enough time for the brine to be reabsorbed. Here's how to salt beef for tenderizing:
Sprinkle salt on all sides of the meat. A couple of tablespoons is enough.
It is best to salt it 12 hours before cooking to allow the brine to reabsorb. Therefore, a minimum of an hour is best.
After applying the salt, put your meat on a wire rack over a tray and leave it uncovered in the fridge. Bring it to room temperature before cooking. Rinse it, pat it dry and proceed with your recipe.
2. Acidic Marinades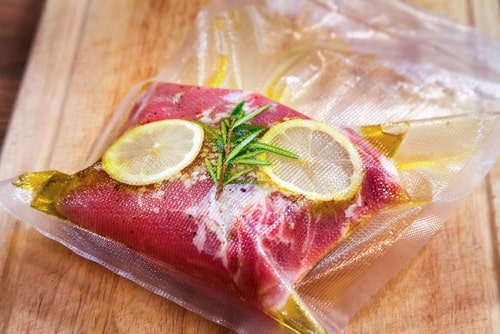 Marinades are liquids used to soak meats to tenderize and flavor them. They often contain a blend of acidic ingredients like vinegar, lemon juice, or wine and flavorings like spices, herbs, salt, soy sauce, and more. The acidic component tenderizes the meat by unwinding the protein strands in the muscle.
However, you need to be careful when using acidic marinades, as if you leave the meat soaking for too long, it will become mushy. A rule of thumb is never to marinate your meat for longer than 12 hours before cooking.
A marinade cannot penetrate very far into the meat, so it is best to use it for thin, flat pieces of beef or small cubes. A good marinade will be a delicious combination of acidity, oil, and seasoning. Here's an example of a marinade for barbeque steak:
¼ cup lemon juice
¼ cup olive oil
¼ cup Worcestershire sauce
¼ cup soy sauce
1 clove garlic, crushed
1 tablespoon dried basil
1 teaspoon freshly ground black pepper
3. Enzymatic Marinades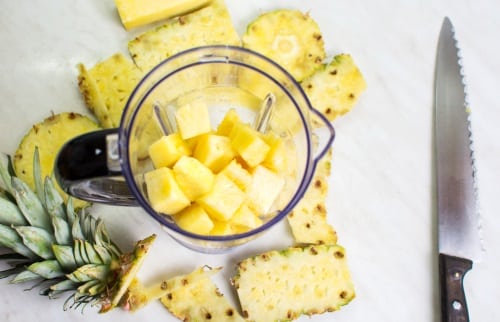 Certain enzymes found in fruit also help to tenderize the beef and other meat the same way as acids. The best are kiwi, papaya, and pineapple. Finely chop, mash, or puree these fresh fruits and add them to your favorite marinade recipe or use them alone to tenderize the meat.
The flavors of these fruits work very well with pork, beef, and chicken. The same principles apply here of not leaving the meat for too long in the marinade.
Here's a recipe for a marinade that combines an acidic ingredient (vinegar) with an enzyme-containing ingredient (pineapple). Plus, it's sweet, fruity, and delicious! Use for beef, pork, or chicken.
4. Pound the Beef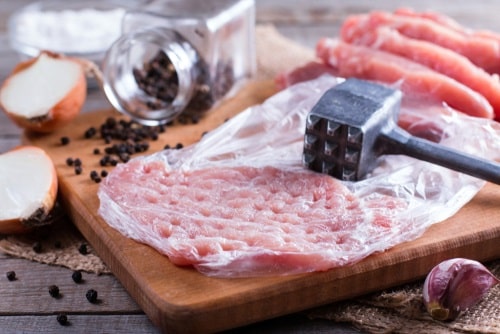 Pounding meat will tenderize it by physically breaking up the tough protein fibers. Place the meat between two pieces of clingfilm or a clean tea towel and pound it with a meat mallet until slightly flattened. If you don't have a meat mallet, use a rolling pin instead.
5. Slow Cook in Liquid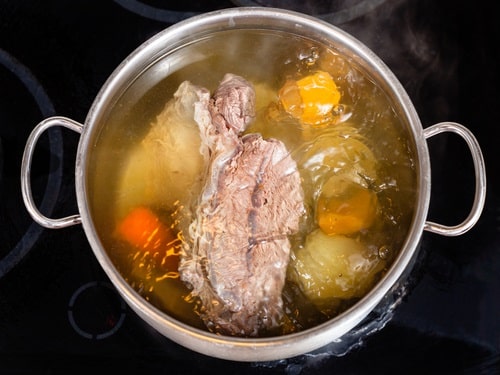 Slow cooking is one of the oldest and most reliable methods of cooking tough cuts of beef. You do not have to have a slow cooker appliance to do it.
Slow cooking can be done on the stovetop in a pot with a lid or in the oven in a casserole dish with a lid. Put the beef in with suitable vegetables such as onions and carrots (root veg are best for slow cooking), flavorings like oregano, and beef stock.
The stock should cover the meat to allow it to dissolve the tough collagen fibers. Cover and cook over very low heat until the meat is tender and falling off the bone.
Conclusion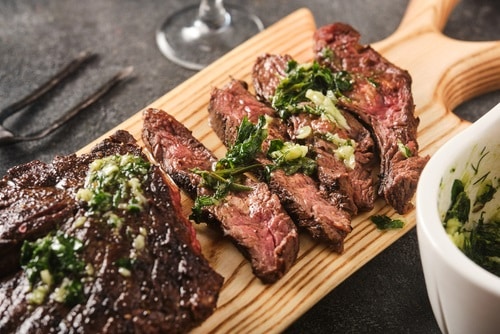 As you can see, there are lots of ways to soften beef without a pressure cooker. Try one or try them all…you're sure to end up with succulent, tender meat.
Cooking in this way will save you time because although the meat needs to be cooked for a long time, it does not need to be supervised. It just requires patience as you try the methods to see which one works best for you.
Do let us know if you have any questions. We will do our best to assist you.