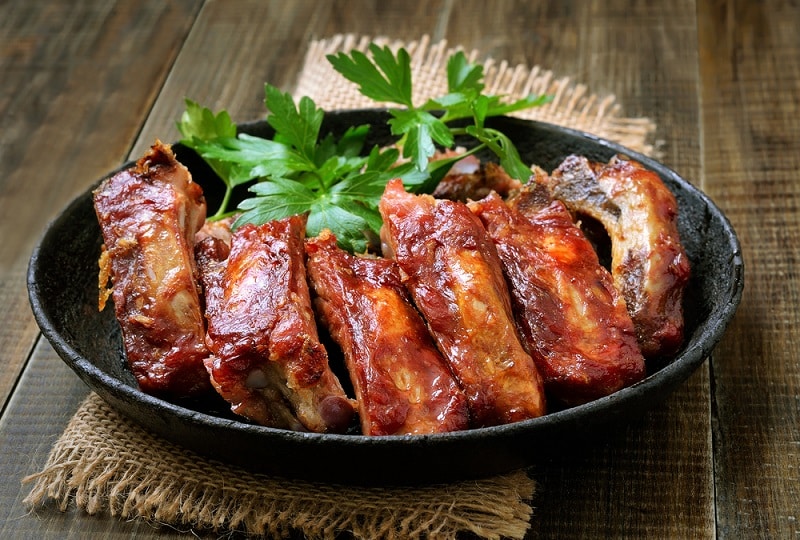 How to Cook Ribs in a Pressure Cooker
You can cook delicious ribs in no time by using a pressure cooker. Then, by adding some dry rub or barbeque sauce, you will have the best meal you have had in a while. There is no way you and whoever else won't love these ribs.
For the recipe that we are discussing today, what you need are baby back ribs, dry rub, and barbeque sauce with all of the seasonings of your choice. Some tools that may come in handy when cooking ribs in a pressure cooker are fat separators, basting brushes, kitchen tongs, aluminum foil, and mesh strainers.
Here are some tips to take into consideration prior to adding the ribs to the pressure cooker:
Purchase baby back ribs that are even in thickness so that they cook evenly
Cook the ribs directly in the liquid rather than on the rack
Use liquid smoke for extra flavor
Add carrots to the recipe to reduce the amount of sauce needed
Remove the membrane from the ribs beforehand
The pressure cooker steps below are made for a single rack of ribs, so adjust the recipe accordingly if you are planning to do less or more than that. Below are the steps to pressure cook a rack of ribs:
1. Prepare the Ribs: To prepare the ribs, remove the membrane from the ribs using a butter knife and a paper towel.
2. Apply Dry Rub onto the Ribs: Mix together all of the spices and ingredients then apply it on the back of the ribs. Set these aside while you prepare the pressure cooker.
3. Pour the BBQ Sauce into the Pressure Cooker: Pour the BBQ sauce of your choice into the bottom of the pressure cooker. If you choose to use liquid smoke, this is when you would add a couple of drops into the BBQ sauce.
4. Place the Ribs in the Sauce: Placing them in the sauce will allow you to cook them better and add more flavor. Place them in the sauce rather than on the rack.
5. Secure the Lid and Set to High Pressure: Close the lid firmly and set the pressure on the cooker on the high setting. Cook for about 16-25 minutes; make sure to adjust the cooking time to your preference and heat.
6. Turn off the Heat and Use Natural Release: When your ribs are done to your preference, turn off the heat and use the natural release to release the pressure from the cooker before opening the lid.
7. Preheat the Oven: To finish cooking the ribs, preheat the oven while you are releasing the pressure from the pressure cooker. Preheat the oven to 450F.
8. Apply Finishing Sauce to Ribs: Brush the BBQ sauce on the ribs with a brush to your preference.
9. Place in Oven: Place the ribs in the oven for 10-15 minutes.
10. Enjoy: Once fully cooked, take out and enjoy your ribs!