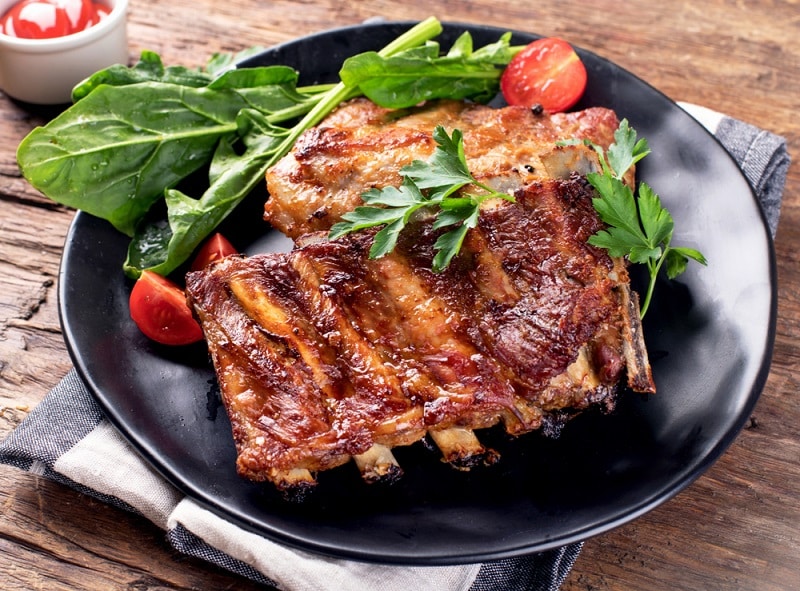 How To Pressure Cook Ribs Before Grilling
Not only can you prepare vegetables and other yummy foods in a pressure cooker, but you can also prepare delicious meats such as ribs in the pressure cooker in lieu of grilling or grilling. For example, rather than taking an hour to make baby back ribs on a grill only, you can make them easily and quickly in a pressure cooker before adding them to the grill for their final preparations.
There are many recipes for baby back ribs in pressure cookers, but below is one of the most popular ones so that you can make your own delicious dinner in no time. From the Instant Pot to the grill, these ribs will be amazing once they are done.
Ingredients You Need
Below are the ingredients that you need to make the most delicious baby back ribs that you have ever tasted:
Baby Back Pork Ribs
Salt
Black Pepper
Yellow Onions
Celery
Water
BBQ Sauce
How to Make Baby Back Ribs Instantly
There are some major tips and tricks that can help you to make the perfect ribs in your Instant Pot. Below are some things that you should keep in mind when pressure cooking your ribs before grilling them:
1. Cut the Ribs Into Pieces: Since the ribs may be bigger than you pressure cooker, you can cut the ribs into multiple pieces so that it fits better and so that each piece of the meat gets cooked thoroughly.
2. Set the Cooking Time: Depending on how much you are making, your cooking time will vary. Because of that, you have to figure out what the proper cooking time is for your amount of meat so that it gets cooked perfectly.
3. Add a Dry Rub if You Need It: Many people worry about pressure cooking their ribs because they like to use a dry rub on their meat before grilling. The good news is that you can still use your beloved dry rub or seasoning on your ribs. You can either add the flavoring to the pot with the meat, or you can add it after the meat cools down before throwing them on the grill.
4. Refrigerate Them Before Grilling: If you do not want to grill the meat right away, you can choose to refrigerate or even freeze your ribs for a period of time before throwing them on the grill. This means that you can transport the ribs if you are not making them at home.
Overall
Overall, if you want to make the tenderest and most delicious ribs you have ever tasted in your life, you should consider throwing them in an Instant Pot before grilling them. This not only makes the ribs taste that much better, but it also reduces the amount of grilling time for your food.
Whether you choose to follow the recipe outlined in this post or decide to use your own recipe, using the pressure cooker opens up your possibilities so that you can make your ribs exactly how you want them.
Related Video: