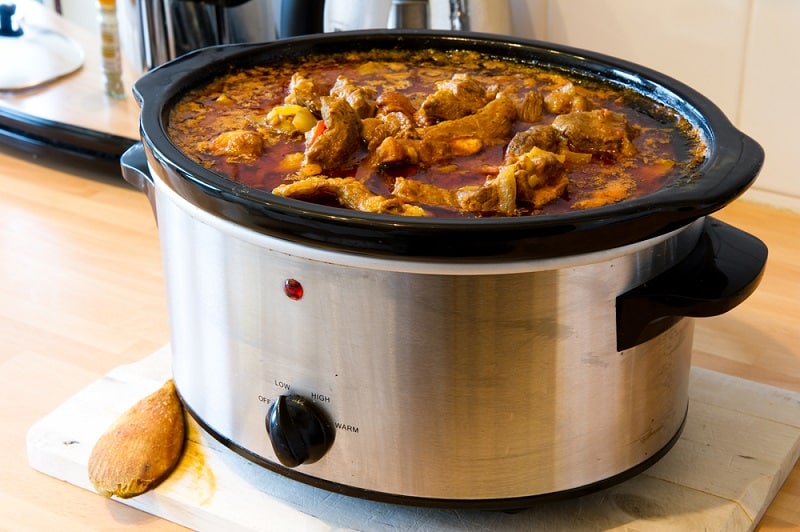 Small kitchen appliances like mixers, bread machines, pressure cookers, and slow cookers have become part of every modern kitchen.
They take up a lot of real estate on our kitchen counters! To get the most out of these smart devices, it's good to know exactly what each one can. That way, it can be used to its full potential.
Many busy homes find their slow-cookers indispensable. This appliance is a wonderful time and energy saver.
We create amazing recipes. Gain FREE access to Miss Vickie's special recipes.
We won't send you spam. Unsubscribe at any time.
Put all the raw ingredients for a stew, roast, or casserole dinner inside before leaving for work in the morning, press the button, and come home to a perfectly cooked hot dinner.
Slow cookers are also great at roasting different types of meat. Be it chicken, pork, turkey, beef, etc. Your slow cooker will deliver a tender, juicy cut of meat every time.
Slow cookers come in several sizes. People buy slow cookers in various sizes according to the needs and size of their families. All of them have their place, but the most popular size is the 6-quart one.
Many slow cooker users wonder at some point how many pounds of meat a 6-quart slow cooker will be capable of holding. This article aims to guide you on that.
We will walk you through the most FAQs on cooking different types of meats in slow cookers. So stay with us and get the most out of your slow cooker!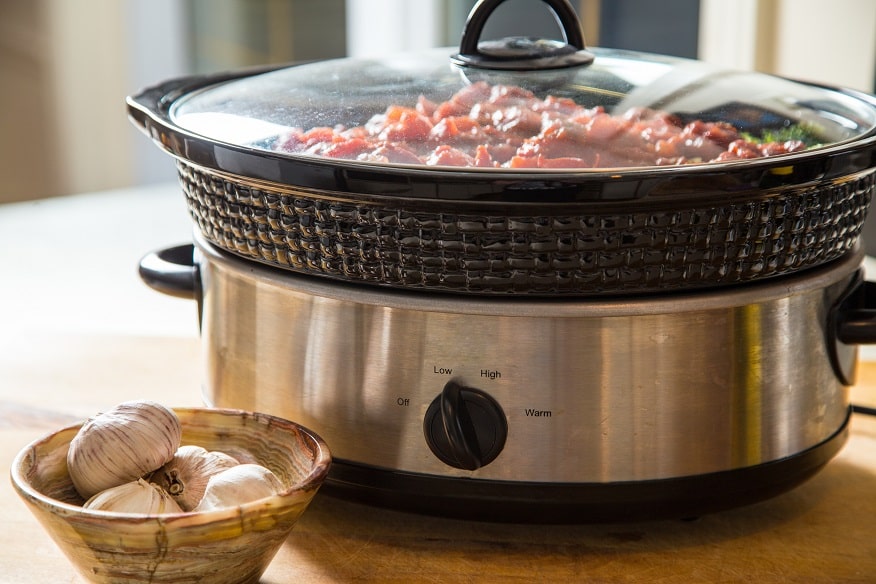 How Many Pounds of Meat Will A 6-Quart Slow Cooker Hold?
Slow cookers cook meat to perfection. Sure, they take longer than conventional cooking and pressure cooking. However, you do not need to supervise the cooking process at all, and the results of your recipe will be more than satisfactory.
Let's suppose you have a 6-quart slow cooker wondering how much meat your cooker can take without compromising the cooking quality. The maximum ideal amount of beef that should go in a 6-quart slow cooker is 5 to 6 lbs.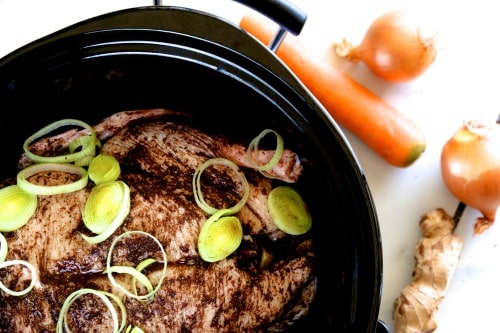 This means that if you have 12 lbs. of beef or pork with which to feed a substantial gathering, it will be better to cook it in two batches rather than trying to compress the whole 12 lbs. of meat into your 6-quart slow cooker.
You can refrigerate or freeze the first batch while cooking the second. Then, reheat them together and serve with BBQ sauces.
Moreover, cooking in two separate batches will more likely retain the roast's flavorful and original juices. On the other hand, an overcrowded cooker will end up giving a bland taste, so beware.
Crock-Pot—Best Slow Cooker Company!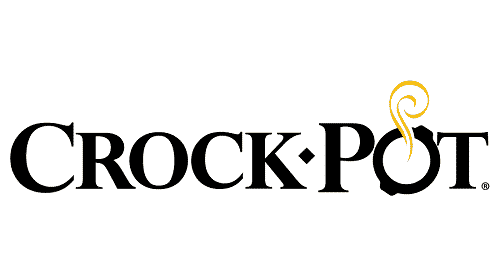 If you haven't purchased a slow cooker yet, we recommend that you choose a crockpot if you want to buy a good quality slow cooker from a reputable company. Crockpot users give excellent ratings for this brand.
Here are some recommendations of timings for cooking meat in the crockpot:
For 6 to 7 lbs. pork butt roast – you need nine and a half hours.
For both 6 lbs. chicken and a 6 lbs. bone-in turkey breasts – you need 8 hours.
For 3 to 4 lbs. beef roast – you need 8 hours.
For 3 lbs. of stew meat – you need 6 hours.
Final Words
Ideally, it would be best if you filled your 6-quart slow cooker with a maximum of 6 lbs. of meat.
Moreover, you can refer to the above-mentioned cooking durations for these meats. Make sure you don't overcrowd the slow cooker. Fill the crockpot at least ½ – ¾ full for good results.