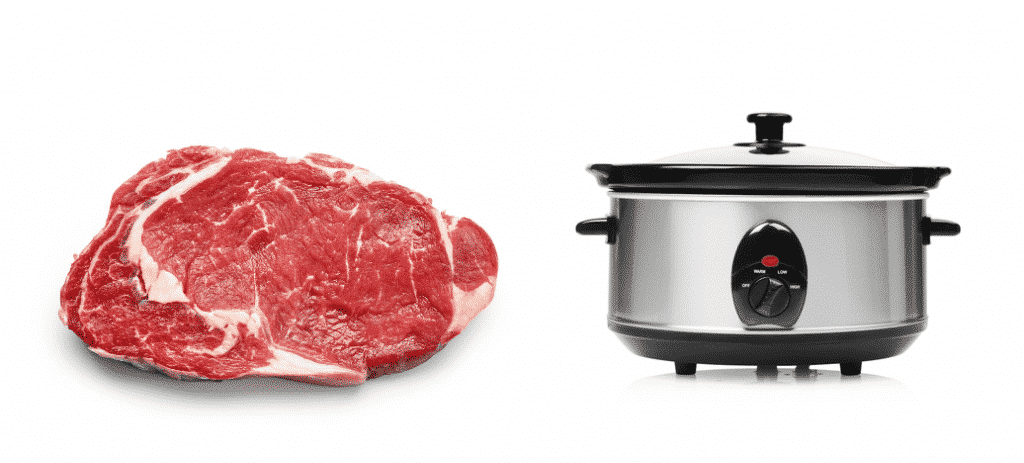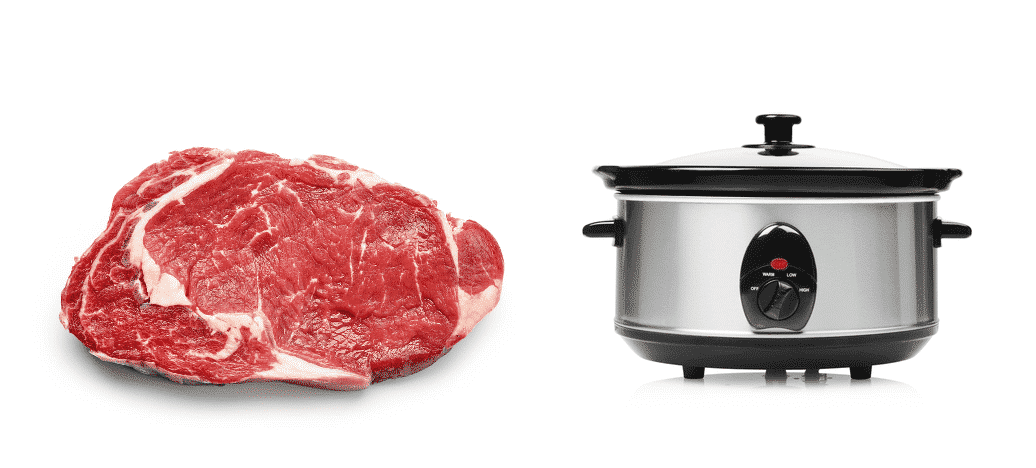 We all have a fair idea of how our conventional kitchen tools are revolutionized. Right now, to be exact, almost every home has got smart kitchen appliances. Out of many other electrical devices, people consider slow cookers as a healthy and worthy addition. Slow cookers are great at roasting different types of meat. Be it chicken, pork, turkey, beef, etc., and slow cookers retain food's nutritional value.
Slow cookers come in several sizes. All of them have their significance. Now, most slow cooker users wonder how many pounds of meat a 6-quart slow cooker will be capable of holding. Well, we will guide you on that. This article will walk you through FAQs on cooking different types of meats in slow cookers. Stay with us!
How Many Pounds Of Meat Will A 6 Quart Slow Cooker Hold?
Slow cookers cook the meat to perfection. It might take more than conventional cooking and pressure cooking. Still, the results of your recipe will be much more satisfactory. There is quite a collection of sizes in slow cookers. People buy slow cookers in various sizes right according to their needs.
Suppose you have a 6-quart slow cooker and wonder how much meat your cooker can take up without compromising the quality. Well, people have different perspectives. The ideal amount of beef that should go in a 6-quart slow cooker is 5 to 6 Lbs.
Moreover, a 6-quart slow cooker is ideal for prominent families who want to accommodate reheating and making soups or stews within their slow cooker. It will help if you stay extra careful when deciding the choice. Make sure to buy a larger one, preferably a 6-quart one.
For Example:
If you have 12 Lbs. beef or pork and you have to feed a substantial gathering. It is better to cook it in two batches than to shoving the whole 12 Lbs. meat in a 6-quart slow cooker. You can freeze the first batch while cooking another. Reheat them together and serve with BBQ sauces.
Moreover, cooking in two separate batches will more likely retain the roast's flavorful and original juices. The overcrowded cooker will end up giving a bland taste, so beware.
Crock-Pot—Best Slow Cooker Company!
We recommend you to choose a crockpot when it comes to choosing a legitimate slow cooker company. Customers highly accept Their slow cookers.
Some recommendations of timings for cooking in the crockpot:
For 6 to 7 Lbs. Pork butt roast: you need nine and a half hours.
For both 6 Lbs. Chicken and a 6 Lbs. Bone-in Turkey Breasts: you need 8 hours.
For 3 to 4 Lbs. Beef Roast: you need 8 hours.
For a 3 Lbs. Stew Meat: you need 6 hours.
Final Words:
Ideally, you should fill your slow cooker with maximum 6 Lbs. of meat. Moreover, you can refer to the mentioned cooking durations for these meats. Make sure you don't overcrowd the slow cooker. Fill the crockpot at least ½ full and ¾ full for good results.