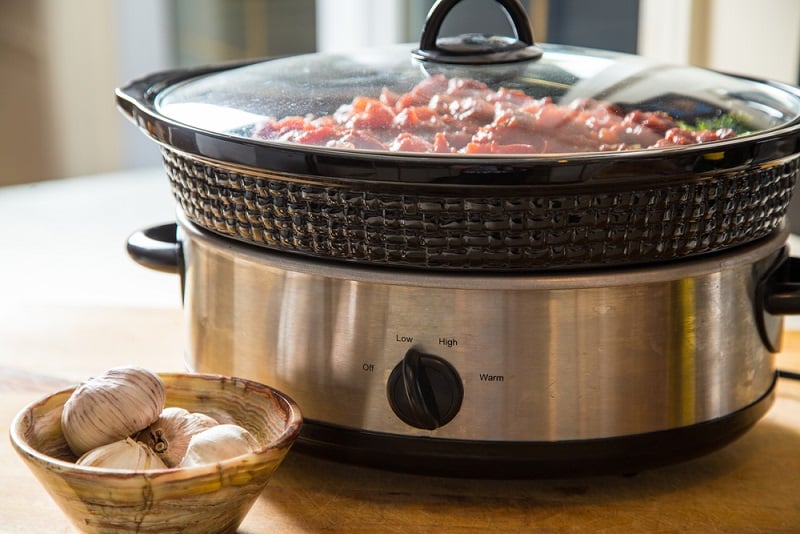 Slow cookers are wonderful appliances for busy people. They come with so many benefits. If you have just bought yours, you are in for a treat!
Knowing there is a meal ready for you when you get home after work reduces the temptation of ordering take-away meals, which we all know are unhealthy and pricey.
Slow cooking is easy even for people who are not experienced cooks. You literally put all the ingredients into the same pot together at the same time.
It saves on washing up. Instead of ending up with a sinkful of dishes after preparing your meal, you will have one inner pot to wash.
In summer, a slow cooker will not heat your kitchen as much as an oven would.
In winter, it is wonderful to come home to the smell and comfort of a hot soup or stew.
Your slow cooker will save you money. You will be able to purchase cheaper cuts of meat because the long, slow cooking process will tenderize them beautifully for you.
Also, a slow cooker uses less electricity than an oven even though it is on much longer. A slow cooker uses just slightly more power than a traditional light globe.
We mentioned cheaper cuts of meat…you may be wondering if they need to be submerged when you are preparing them in your slow cooker. Read on, and we will answer that question for you fully.
Does Meat Need to Be Submerged in A Slow Cooker?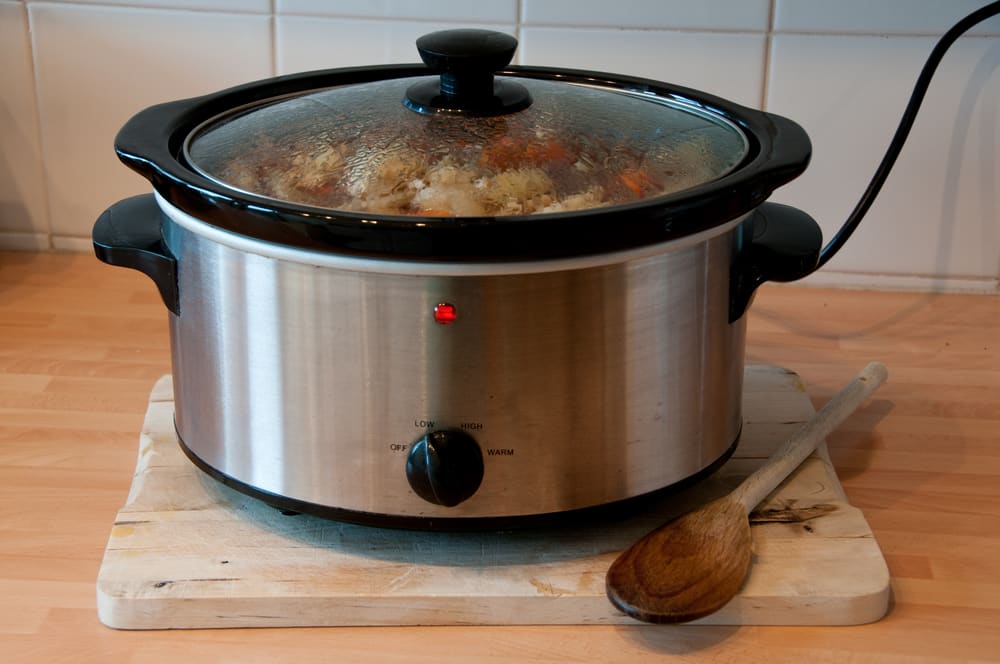 The short answer is yes, normally all meat we cook in a slow cooker needs to be submerged in liquid.
That is because the slow cooker is ideal for cheaper, slightly fatty cuts of meat. The liquid is needed to dissolve the tough fibers in the meat and soften it. That brings us to some of the top slow-cooker mistakes:
Not removing chicken skin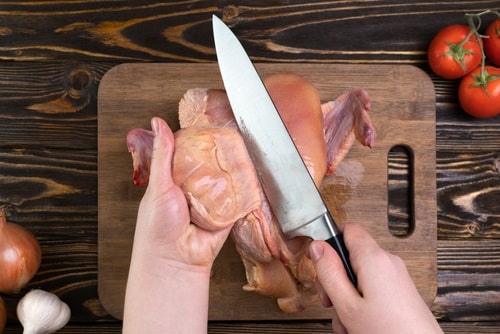 Chicken skin is normally something we all love, but remember that it is not going to become crisp or brown in the slow cooker. Because it is being cooked in broth, the skin will become slimy.
Therefore, it is preferable to remove it. If you want to leave it on to extract the flavor, then remove it at the end of cooking, which is also fine.
Buying expensive meat cuts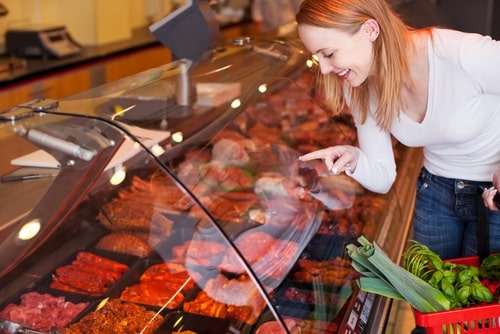 One of the main advantages of slow cooking is that you can purchase cheaper cuts of meat and turn them into flavorful, tender meals. You can prepare cuts like beef brisket and chuck, lamb knuckles, neck, and shank.
Soft and tender cuts like beef fillet will be wasted in the slow cooker because they do not have enough fat to keep them moist during long, slow simmering. As a result, they become stringy and unpalatable.
Not browning the meat first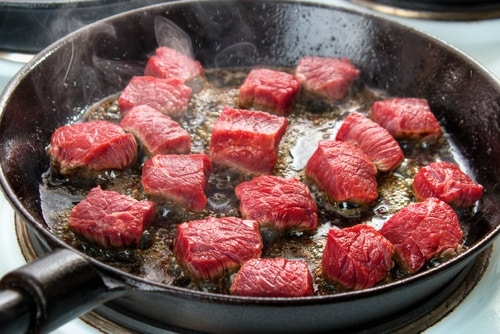 If you have time, this first step will make a big difference to the flavor of your finished dish. Brown the meat you intend to slow cook over high heat in a pan with a little oil.
Then put it, along with any juices, into the slow cooker and add your liquid. There are slow cookers that come with a browning function. These are great because they save you from having extra dirty dishes.
Forgetting to submerge the meat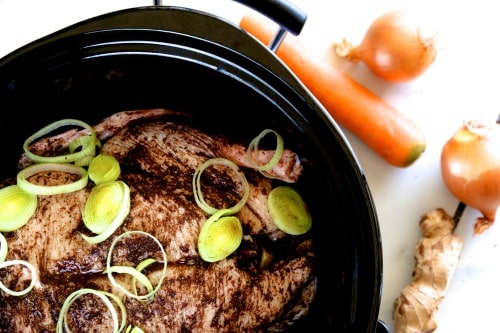 For the meat to cook evenly, it needs to be covered with the cooking liquid. If you are using vegetables, put these on top of the meat rather than underneath. They will help to hold the meat below the surface of the liquid and will steam beautifully.
Make sure all the meat is submerged under the liquid for even cooking. There is no need to fill the dish with too much liquid – in fact, this will dilute the flavors.
Instead, use just enough liquid to cover the meat. We recommend using stock instead of water for the best flavor.
Cooking too fast on a high setting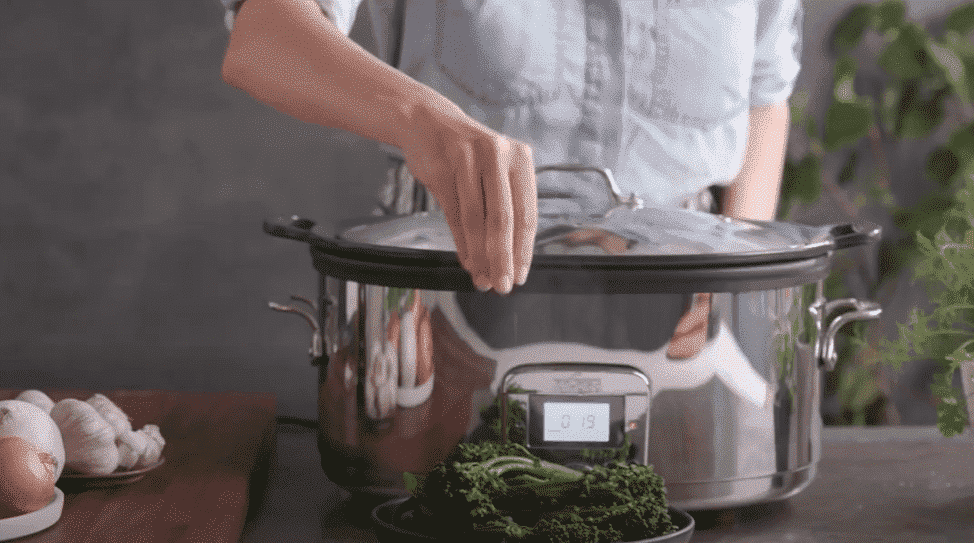 When doing cheap cuts of meat in the slow cooker, you want to cook them on a low heat setting for about 6-9 hours. Braising it slowly like this helps to break down the tough connective tissue and the fat.
As a result, the meat will become mouth-wateringly soft and moist. Of course, this is only true if the meat has a high enough fat content. It will not work for lean chicken or beef, for instance.
These lean cuts need faster cooking at a higher temperature. If your meat is still tough at the end of this time, cook it for longer and ensure there is enough liquid in the slow cooker.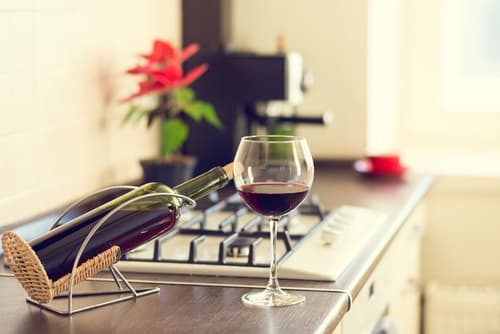 Many recipes for cheaper cuts of meat call for the addition of alcohol like wine or beer. These are great but do use less than you normally would when cooking in an oven or on a hob.
In a slow cooker, it is more difficult for the alcohol to cook off and reduce because the dish remains covered for the entire time. In addition, the alcohol flavor will be intensified because the dish remains closed and doesn't connect with the air very much.
So, use a light touch when adding alcohol to your slow cooker recipes and never completely submerge your meat in it. Instead, cover the meat in stock first, then add a little alcohol.
Here are our top meat recommendations to submerge and slow cook.
Beef cuts like chuck, brisket, blade, short rib, and shin
Pork cuts like shoulder
Chicken cuts like thighs or drumsticks
Final Words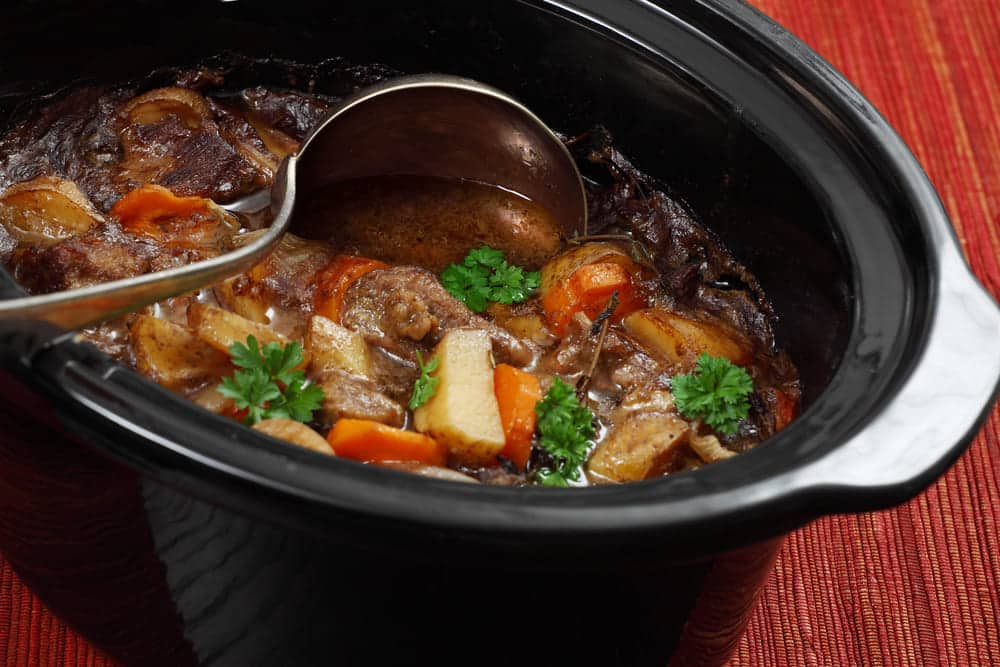 Hopefully, this short article has given you a better understanding of the principles behind slow cooking. A final bonus tip is that although your meat should be submerged, this does not mean that you must overfill the pot.
You should fill the cooker with no more than the two-thirds point. To prevent burning, it should also not be underfilled (below the halfway point.) Enjoy your slow-cooker, and please let us know if you have any questions.