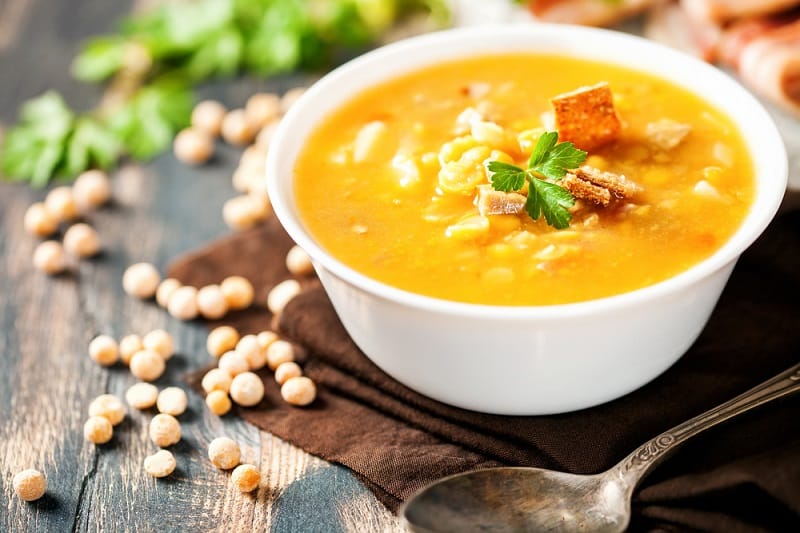 How to Perfectly Pressure Cook Split Pea Soup 
If you are in the mood for some yummy split pea soup and want to use the pressure cooker to make it, you first must know how to make them so that they are delicious. If you are not experienced with split peas or pressure cookers or even the two mixed together, we are here to help you.
By the end of this, you will be experts in perfect pressure cooking your split peas into a delicious and creamy soup, perfect for the holiday season. Split pea soup can either be really good or really bad, but you want to make sure that you fit into the first category. You wouldn't want your family to be eating something that is not perfect, would you?
What Do You Need?
Below are the ingredients that you need before you can make this soup:
8 cups of water
1 pound of split peas (dried)
1 diced onion
2 diced celery stalks
1 teaspoon of thyme (dried)
1/8 teaspoon of garlic powder
1 pinch of black pepper
1 teaspoon of salt
How do you Make the Perfect Soup?
Now that you have all of your ingredients together, you have to make the soup. This can often be the most daunting part, but the result will be worth it. Below are the steps that you must take to make the perfect split pea soup in a pressure cooker:
Pour the water into the pressure cooker
Add in the split peas, diced onion, diced celery, thyme, garlic powder, and pepper
Secure the lid of the cooker shut and place the regulator over the vent (this is different for each brand of pressure cooker)
Bring the cooker to high pressure and adjust the temperature until it is regulated
Cook for about 30 minutes (if using the measurements listed prior)
Pour cold water over the cooker in order to release the pressure
Stir well so that the flavors combine
Season as desired and enjoy!
Overall
Overall, if you want to want to make the perfect split pea soup for this holiday season, you can do so if you know what you are doing and how to do it. You don't want your dish to be an epic fail to either your family or your friends.
Because of this, you can follow the steps and ingredients listed above to make the perfectly scrumptious meal for any occasion. This is especially well suited for the upcoming holiday season.
If done right and done well, split pea soup could be the perfect dish to bring to a family get together or a friend party or even an office party. You would impress everyone there with your skills, and they would be begging you for the recipe by the end of the night.
Make sure that you are the talk of the party and not the laughingstock of the party by following the recommendation and recipe above.
Related Video: