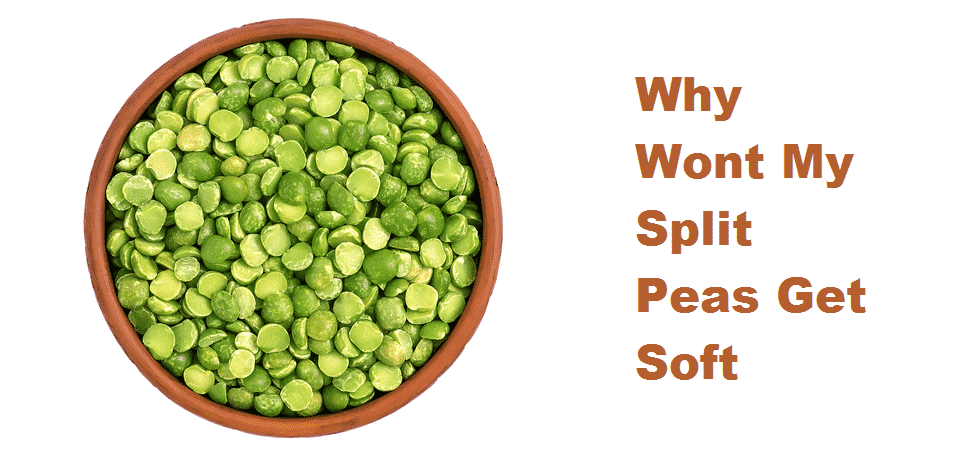 Split Peas, unlike other legumes, require lesser time to cook only when you pick the right cooking strategy. Many people miss on softening these split peas completely when they are supposed to disintegrate, giving a thick past gravy. Whether you make a split peas gravy or curry or simply a divided peas soup, you want the split peas to completely disintegrate and soften. Despite soaking and cooking within the required timeframe, sometimes split peas won't get soft the way they are supposed to be. We will tell you some common mistakes you make while cooking split peas and walking you through some quick and easy ways to get your split peas to soften completely.
Extra Crunchy and Hard Split Peas:
Undercooked, hard, and extra crunchy split peas not only affect your recipe but also upsets your stomach. Unnecessarily crunchy split peas popping up in your bowl disturb your taste, and you even have to waste your food. Although, some people overcook their split peas, which in turn just scorches the recipe and ruins the taste. To save yourself from these misfortunes, all you need to do is look over the frequently made mistakes and adopt some simple tactics.
Why won't My Split Peas Get Soft?
Split peas recipes, especially the split peas soup, is always a go-to quick recipe for the working families. Whenever it is cold outside, such hot soups still cover you with their warm sensation. However, the hard and extra crunching split peas negatively impact your food, no matter how spicy and thick gravy you have formed. Either the issue can be with your cooking technique or the batch of split peas, or both.
Here are some prominent reasons why your split peas never get soft:
Addition Of Acidic Ingredients To Your Split Peas:
Most people unknowingly add acidic ingredients to their split peas recipe that prevents the peas from softening well. Doesn't matter how much you have soaked them; an acidic ingredient such as vinegar, lemon juice, tomato sauce, etc. will always stop your split peas from softening.
It will help if you step up your split peas cooking game by simply avoiding the use of acidic ingredients in your recipe.
Using Old Batch Of Split Peas:
Your split peas will never get soft even when you cook it for hours if your batch is old. Try to use fresh split peas for each cook. The newer the split peas, the better the softening.
You Don't Have To Soak Your Split Peas:
All you need to do is remove a contamination layer from the split peas instead of soaking them overnight. You don't have to dump them in a bowl of water; it will do nothing.
Final Thoughts:
Split peas, when cooked in the right way, can be a treat to your recipes. However, people fail to get the split peas to soften completely, so the whole recipe gets ruined. With the tactics mentioned earlier, you can easily get your split peas soft.