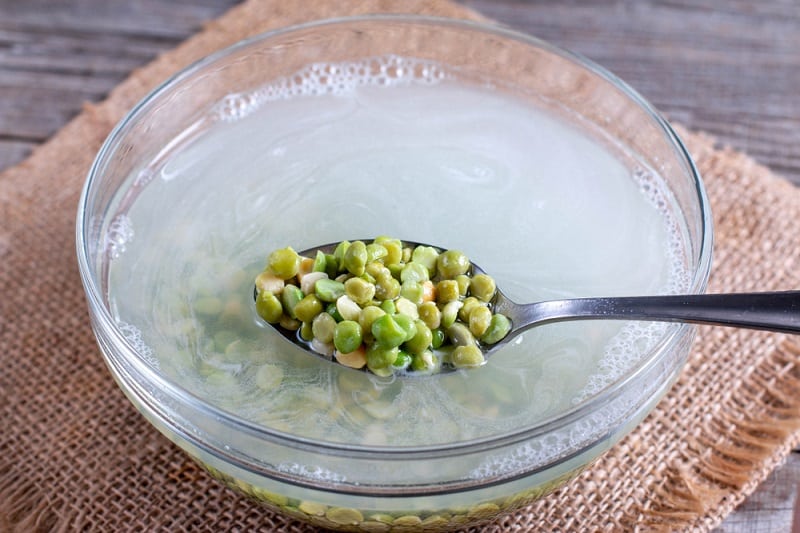 Many people aren't sure what split peas are or how to use them correctly. Split peas look similar to lentils, but although they're both legume family members, they are quite different from each other.
Split peas are actual peas that have been dried. Once dry, the outer skin is removed, and the seeds are split in half. They are sold in green or yellow variations. The green ones are sweeter. They're often used to make soup, while the yellow ones are used to make Indian dhal, a Sanskrit word literally meaning to split.
How to Store Split Peas Correctly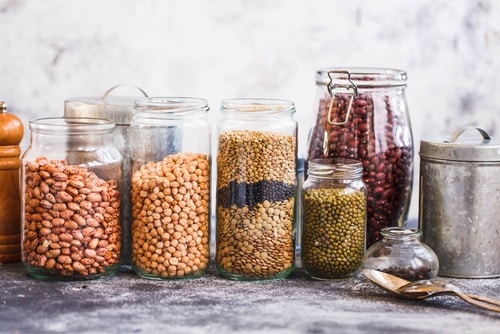 Because they are a dried product, split peas can be kept for up to three years, provided that the container is airtight and insect-proof. They should be kept in a cool, dry place away from direct sunlight. Having said that, older peas do tend to take a longer time to soften, so purchase small batches and try to use them within a year.
How to Cook Split Peas
Unlike dried beans, split peas do not normally require soaking before being cooked. However, you should sort and rinse them before cooking to remove any discolored ones, check for insects, and wash off any dust.
To cook them, bring a cupful of split peas and two cups of unsalted cold water to the boil, then simmer for about half an hour until the peas are soft and mushy.
Drain them and add them to your recipe. You can also cook them successfully in a slow cooker. Use the same 1:2 ratio of peas to water and cook them on low heat for about four hours or on high heat for around two hours.
What Can Be Made with Split Peas?
Probably the most common use for split peas is in soup. They make a delicious vegetarian soup, or you can use them to thicken and add bulk to meaty soups.
For example, try using them in hummus instead of chickpeas or a casserole. Split peas are very reasonably priced and contain protein, so they are a great option for vegans and people on a budget.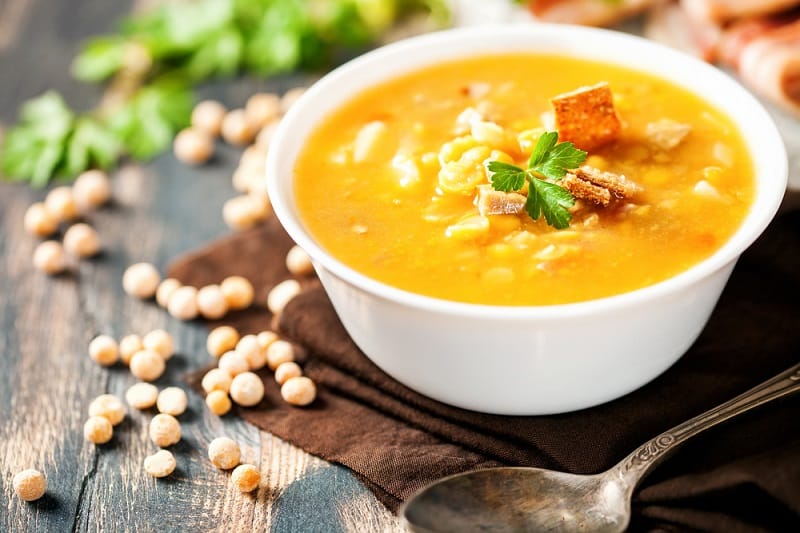 Why Don't My Split Peas Soften?
When correctly cooked, split peas are supposed to soften and disintegrate into a thick gravy. However, after cooking for the required amount of time, the peas don't soften and remain grainy.
Undercooked split peas will negatively affect your recipe and will not have a good mouthfeel. What can be done? The issue probably lies either with the batch of peas itself or with your cooking technique. We'll walk you through some simple solutions.
Why Won't My Split Peas Get Soft?
Here are some common reasons why split peas don't soften with cooking:
1. Addition of Acidic Ingredients to Your Split Peas While They Cook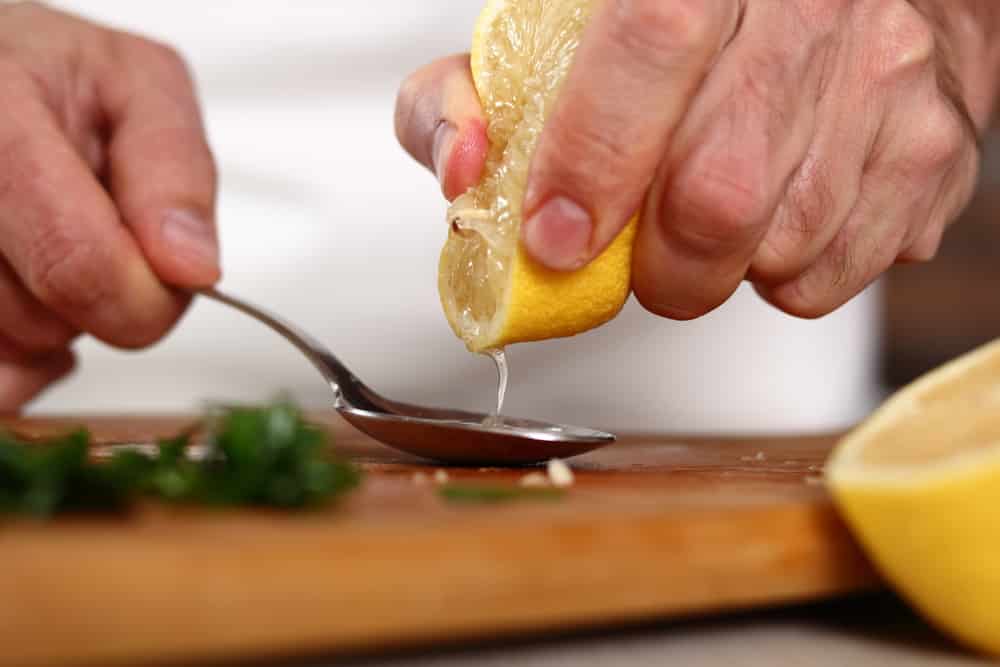 Sometimes people unknowingly add acidic ingredients to their split peas recipe that prevents the peas from softening well. It doesn't matter how long you have soaked them; an acidic ingredient such as vinegar, lemon juice, tomato sauce, etc., will always stop your split peas from softening. Remember only to add acidic ingredients once the peas have softened.
2. Using an Old Batch of Split Peas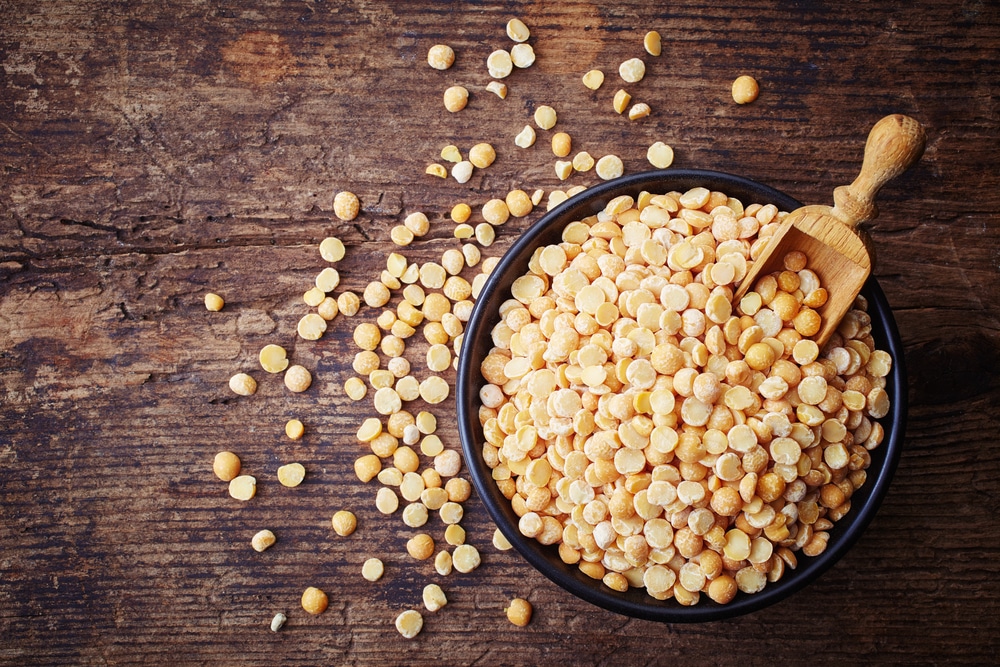 If your batch is old, your split peas will never get soft, even when cooking them for hours. Try using freshly bought split peas for your next cook. The newer the split peas, the better the softening. This is not really an ingredient you want to be buying in bulk despite their long shelf life.
3. You Don't Have to Soak Your Split Peas. However…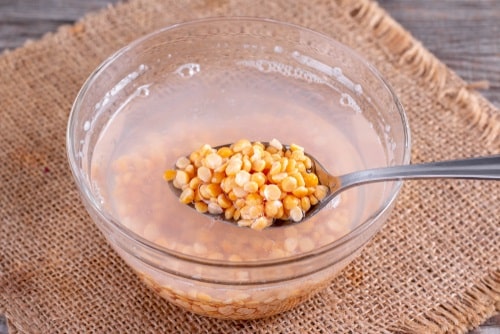 Under normal circumstances, all you need to do before cooking them is wash the split peas instead of soaking them overnight. However, if you suspect that you have an old batch of peas, soaking them for twelve hours or so first may help to soften them.
4. Hard Water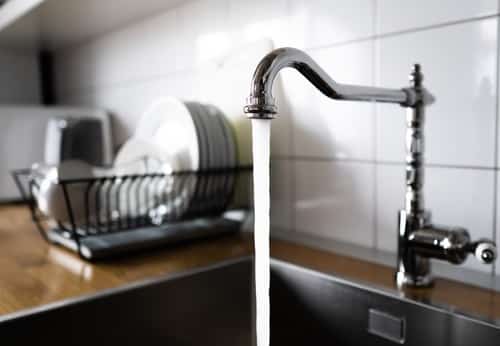 If you live in an area where the tap water contains a lot of minerals, this may be the reason your peas won't soften. With the next batch, try using filtered water and see if this makes a difference.
5. Adding Salt or Salty Flavorings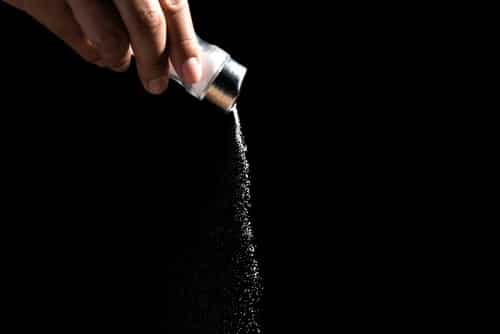 Boiling the peas in salted water, salted stock, or water containing salt in any form may prevent them from becoming properly soft. Salt prevents water from getting pulled into dried foods by osmosis. Boil the peas in plain water first, then add any stock powders or flavorings you desire.
Final Thoughts: Why won't my split peas get soft?
When cooked in the right way, split peas can be a treat and add nutrition to your recipes. We hope that this article will encourage you to use more of this healthy, versatile ingredient and that it has solved your hard pea issues.