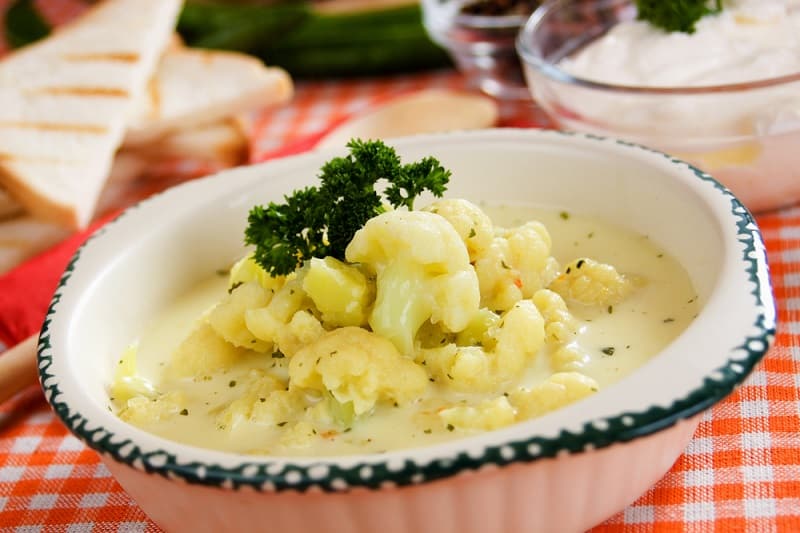 High Protein Low Carb Pressure Cooker Recipes
If you are on a diet that requires high protein, low carb recipes, then you're in luck! There are plenty of delicious recipes that will fill you up while meeting all of your nutritional needs. If you want to save time and energy, you can even make these recipes with a pressure cooker! The following are 2 excellent high protein low carb pressure cooker recipes that you will enjoy.
1. Loaded Cauliflower Soup
This heart filling soup is perfect when you need plenty of protein and nutrition, but you want to keep it low carb. This soup pairs well with low-carb sides such as fresh vegetables, riced vegetables, or your favorite low-carb bread.
Ingredients
1 cauliflower head (cut, into florets)
4 slices bacon (chopped)
1 onion (chopped)
2 celery stalks (chopped)
2 cloves garlic (minced finely)
3 cups broth (chicken or vegetable)
1 cup Greek yogurt
1 cup shredded cheese
1 cup baby spinach
Instructions
Turn your pressure cooker on sauté mode and cook the bacon until it is crisp. Set the bacon aside on a plate.
Without removing the bacon fat from the cooker, add in your garlic, celery, and onion; add salt and pepper to taste, if desired.
Cook the vegetables until they are soft.
Now turn off the sauté mode, and add in your broth to quickly deglaze your pressure cooker.
Then add in your cauliflower.
Lock your pressure cooker and cook on high for 5 minutes cook time.
Let the steam release naturally for 10 minutes and then release the rest manually.
Stir in your spinach, Greek yogurt, and cheese. Mix well until smooth; if possible, use an immersion blender to create an extremely creamy texture.
Serve soup topped with bacon and extra cheese to taste.
2. Chicken Burrito Bowl
If you love flavorful burrito bowls, then you will definitely enjoy this delicious burrito bowl that is filled with great flavors—and plenty of protein! If you like your burrito bowls extra filling, add in a cup of cauliflower rice to serve.
Ingredients
4 boneless chicken breasts (cut into strips)
1 onion (chopped)
5 cups cauliflower rice (frozen preferred)
1 cup salsa (preferred brand or homemade)
1 can diced chilies (jalapenos or Anaheim, depending on preferred spice level)
1 Tbsp. olive oil
1 Tbsp. lime juice
1 tomato (chopped)
2 avocados (chopped)
Instructions
Place your chicken breasts, salsa, and diced chilies into your pressure cooker.
Cook with the lid locked on manual high pressure mode for 8 minutes of cooking time.
Let the steam release naturally for 10 minutes, then use manual pressure release.
Remove your chicken to cool until it can be shredded.
While your chicken cools, turn your pressure cooker on medium heat so that the salsa can reduce and thicken.
Once the chicken is shredded, add it into the pressure cooker and mix well.
Toss tomatoes, avocado, onion, olive oil, and lime juice.
Add your mixture, along with your cauliflower rice, into the pressure cooker.
Cook until cauliflower rice is cooked through for about 6 minutes.
Mix well and serve.
Related Video: