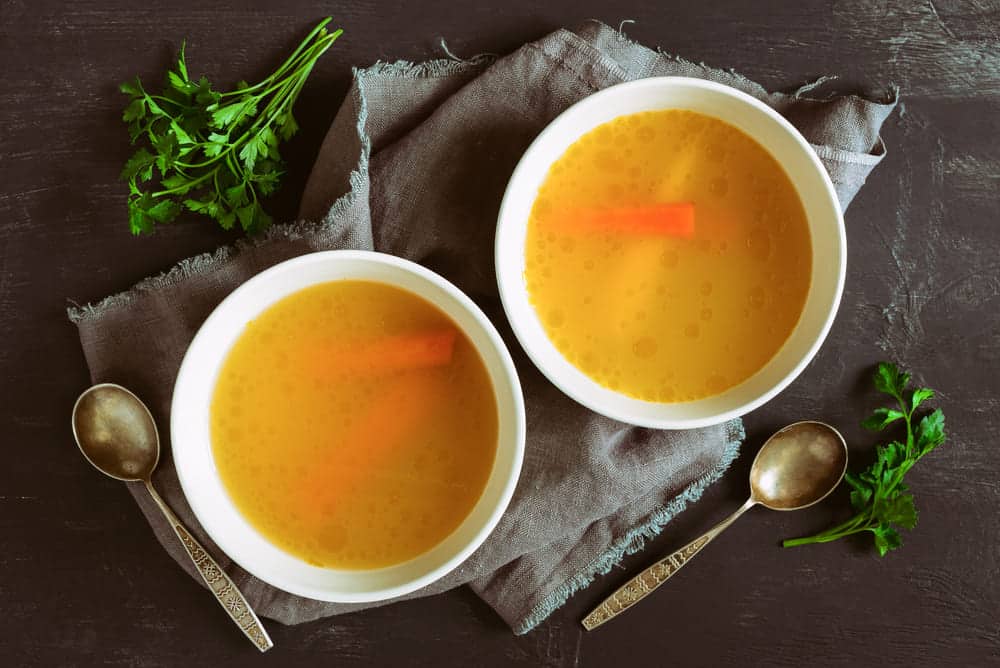 The broth is an enriched liquid medium containing essential fatty acids, protein, vitamins, and minerals. Chicken broth helps your body to improve muscle health, skin, bones, and blood cells. Chicken broth is a good healthy choice for people recovering from illness. It is a low-calorie meal packed with nutrients.
You can use broth either alone or with a variety of recipes such as chicken noodle soup, creamy chicken casserole. Beef broth is useful to add extra flavor to gravies, sauces, and vegetable dishes.
The broth is one of the important staples that should be on hand in the kitchen.
At times, you might not even know that you are out of stock for both, and your recipe calls for it. For such moments you can either prepare your home-made broth or use a substitute.
You might think if my recipe calls for chicken broth and I have beef broth, can I substitute it? Don't worry, we have answers.
Can You Substitute Beef Broth For Chicken Broth?
Some broths are easily replaceable than others such as vegetable broth. However, what could you do if you are in a hurry and your recipe calls for chicken broth but all you have is beef broth?
You sure can substitute beef broth for chicken broth without damaging the taste of your dish. The only minor change you will observe for interchanging beef for chicken broth is the color or the flavor of the dish. You can replace one broth for another by adding equal quantities.
Comparison of fatty acids
Human bodies cannot synthesize omega-3 and omega-6 on their own. The omega-3 is necessary to reduce inflammation and omega-6 promotes systematic information. Beef bone broth contains omega-3 contents, so we can replace the chicken broth with it if you are looking for a substitute with omega-3/6 intake.
Mineral Content
Beef broth is rich in minerals such as calcium, sulfur, and phosphorus. Therefore, replacing the chicken broth with it will be a healthy choice. The higher the mineral content, the higher will be the energy level.
Cooking Time
Beef broth is thicker and heartier than chicken broth, so it may take a longer time to cook for optimal benefits. Chicken bone broth is rather easier to digest in comparison with beef broth. For people who have a weaker digestive system, it will be a bit harder to digest beef broth.
Protein Content
But if you are looking for a substitute that has protein content similar to chicken broth, then beef broth will not be a good substitute for protein replacement. It does provide protein content, minerals, and omega 3 and 6, but the protein profile is lesser than chicken broth.
Your replacement of chicken broth should be such that it incorporates all the necessary ingredients required for that original broth. It means that you must add missing ingredients in broth to make it a convincing substitute. Before making any additional adjustments to the ingredients of substitute broth you must go through a taste test first. Try to add less amount at start and after tasting it consider for making any additional adjustment.