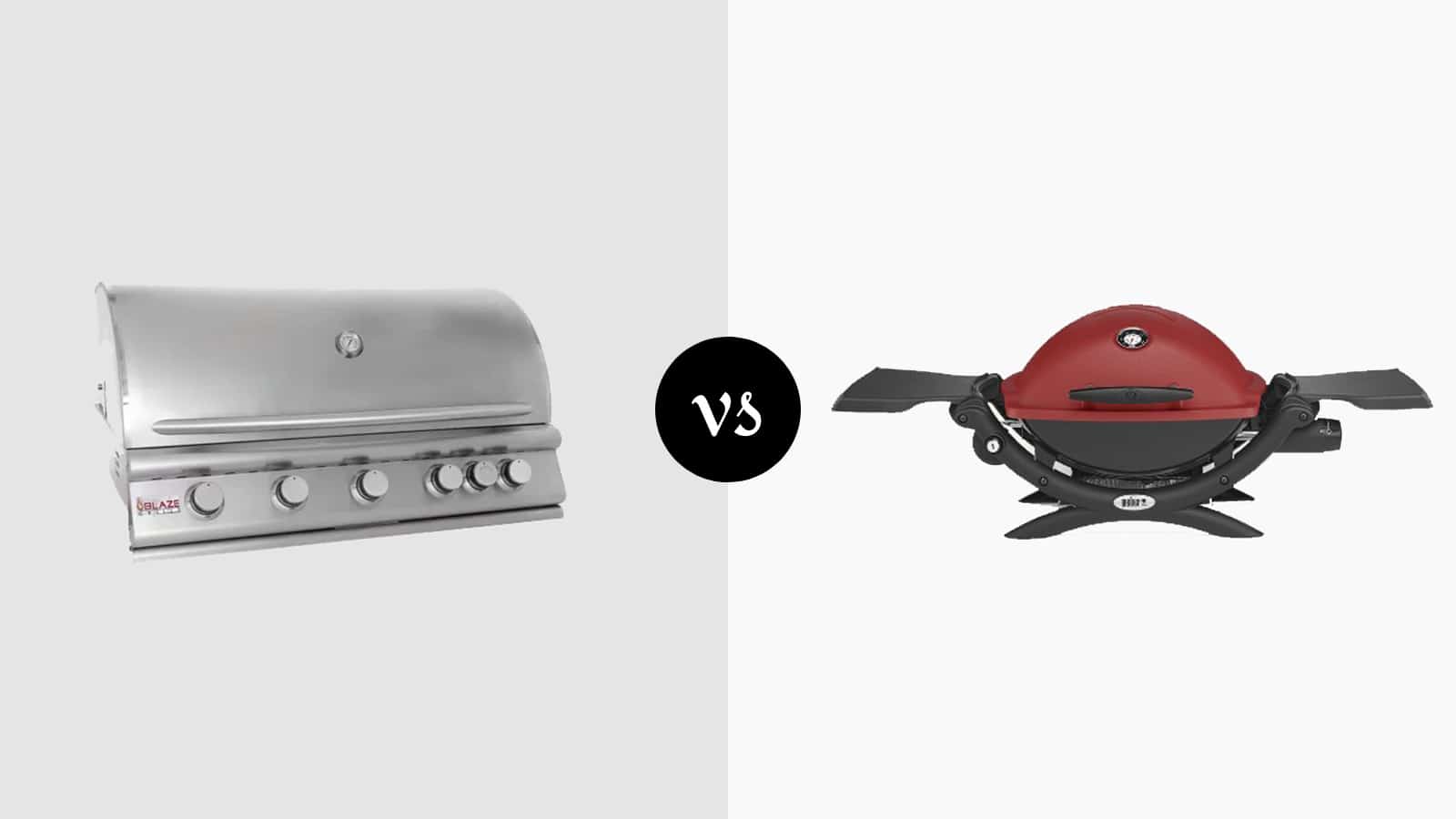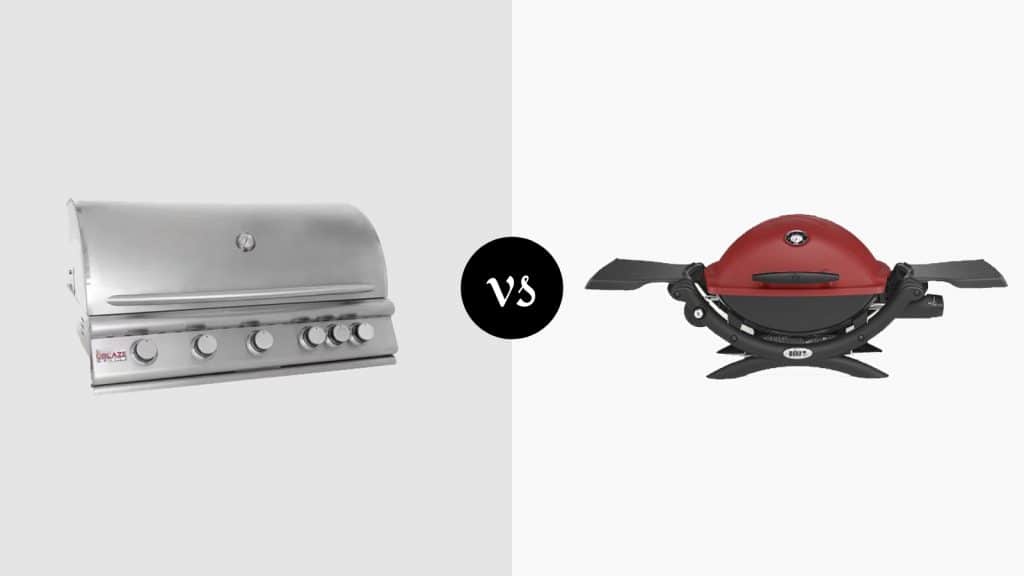 If you have been deliberating on which grill to buy, both Blaze and Weber serve as good options. Where Weber has become a pretty well-known name in the world of girls, Blaze follows close behind.
In this article, we will be comparing these two highly popular grill companies and their offerings hereinafter. So which one is the better choice? Read below, and make the decision for yourself.
Blaze Grill vs Weber
Comparison Table
| Features | Blaze | Weber |
| --- | --- | --- |
| Cost | Expensive | Moderate |
| Warranty | Lifetime | 10 years |
| Grilling Space | 715 square inches | 580 square inches |
| Burning Power | 56,000 BTUs | 48,800 BTUs |
Blaze
Blaze produces grills that are "made to last". They use products of superior quality but do not cost too much. The company ensures that these products last for a long time and also offers a lifetime warranty- something not many brands do!
Blaze makes charcoal and gas grills, as well as refrigerators and outdoor kitchen modules. However, they are most commonly known for their grills. The Blaze grills were introduced as an affordable option in the products that lie on the side of high-end.
Offerings
Traditional Series Grills
This grill is a no-nonsense approach to grilling. It provides high-standard materials without fuss. It is excellent for those who just want a simple grilling option, nothing too complex.
As the name suggests, this is a restaurant-quality grill. This is probably the best product of Blaze and is best suited for those who are looking to grill for commercial purposes.
The most prominent characteristic of this grill is the marine-grade stainless steel, because of which it is a good choice for those who live in salt-water areas or in harsh zones.
Along with that, it also offers interior lighting and rotisserie grilling- making it better suited for people who want their grills to perform additional functions.
It is best for those who find themselves traveling frequently. Despite not being full-size, it offers the same benefits as a full-size oven. It is also suitable for situations where you cannot use a full-size range, such as in small apartments.
Another slightly professional option, the Griddle grills will be best for those who want a little extra barbecuing experience in their backyards.
Weber
If you have been grilling for a long time, Weber will not be a name unknown to you. Since 1952, Weber has been churning out grills that have made the brand very successful and well-known in the world of kitchen appliances.
The Weber grills are known for their durability, stylish designs, and reliability. These grills also come with a 10-year warranty. The Weber grills have become a favorite option for many because they offer much more value as compared to other brands, but at the same time are also affordable.
Offerings
These are gas grills that also come with the option to use propane or natural gas as fuels. These Weber grills are known for their durability, which makes them safe for outdoor use. The Weber Genesis grills are made of stainless steel that can retain heat to make perfectly cooked meat.
The Summit series is a series that comes with the inbuilt option. With these grills, you will also have the opportunity to choose between 4 or 6 burners. They have exclusive features and super stylish looks that will make your space look even better.
Blaze vs Weber
Weber has attempted to make grilling products available across all forms and categories, and naturally, their prices vary too. Blaze, on the other hand, has tried to make only high-end products and make them cost less.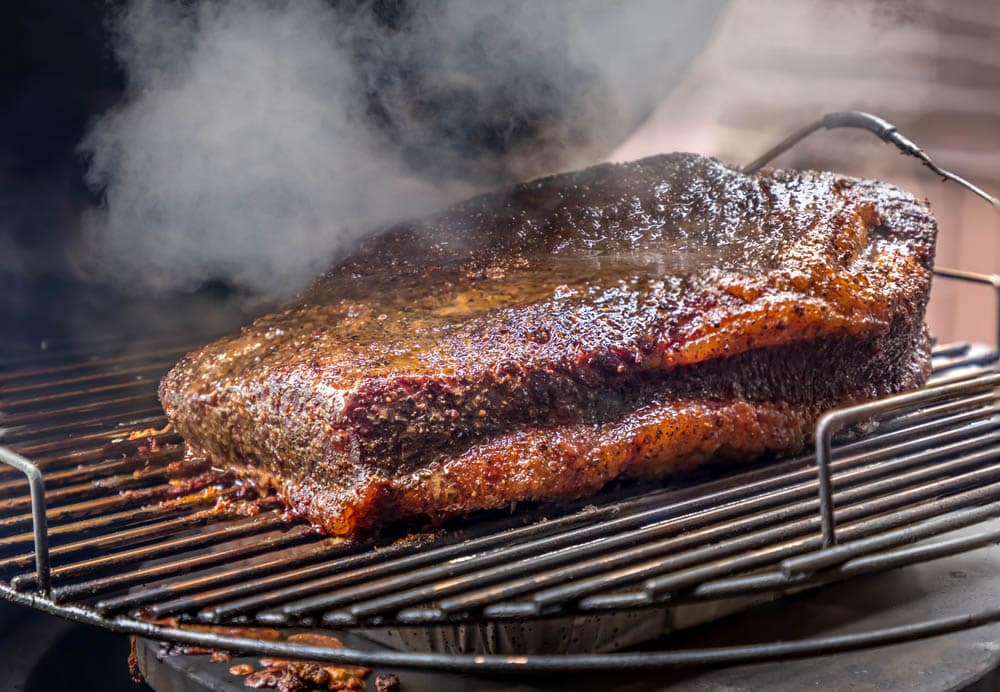 Even then, many Blaze products have a much higher price tag than Weber. We will now compare the best products, Blaze Premium LTE and Weber Summit, from the two brands and see how each one fares.
Features
The Weber Summit has an LED light on the propane skill, so you will never be in the dark about your oven fuel getting low. Even the knobs have lights, so you are able to use them properly.
On the other hand, the Blaze Premium has its control system lit with LED lights, along with halogen lights that make it easy to see in the dark.
Warranty
One excellent thing about Blaze, as we discussed above, is that it offers a lifetime warranty for its products. This warranty covers every and any defect in manufacturing and any other defaults with other components.
Whereas the Weber Summit, and all their other products, come with a 10-year warranty.
Design and Quality
Both of these grills, Weber and Blaze, are made of stainless steel of the highest quality. They both look decent when added to your home spaces, but the design of the Blaze is more stylish and sleek. In terms of durability, we reckon the Blaze has a higher score.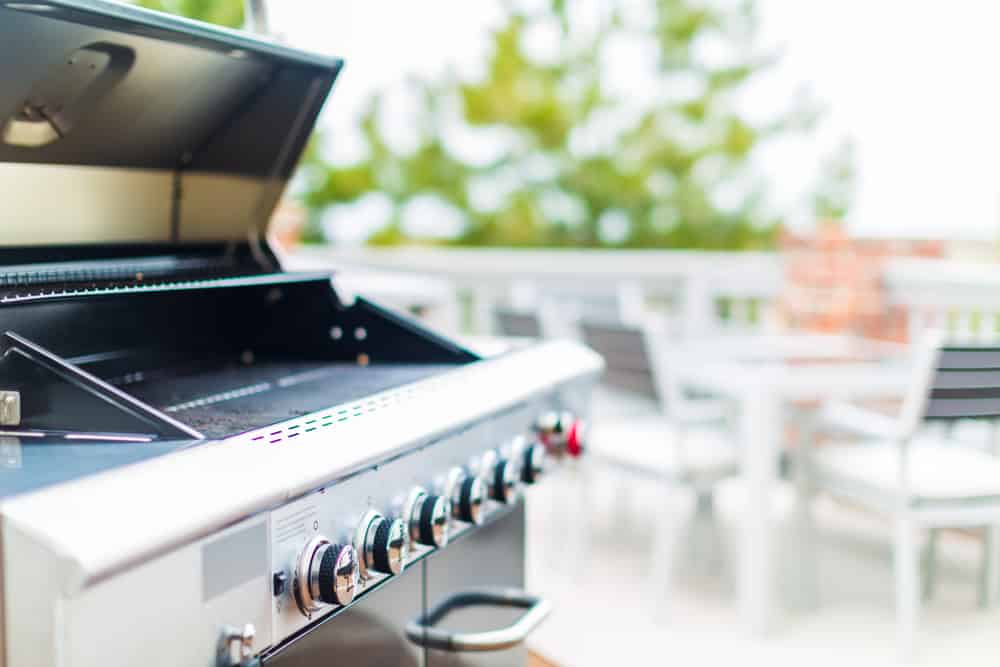 They have ensured that their products last for a long time and have even double-lined the lid to make it certain. However, Weber has much more features that can be utilized. Between the two, Blaze has stronger burners and more cooking area.
Ease of Use
Both appliances have similar features and are, therefore, quite similar in how they need to be operated. Cleaning, too, is straightforward. In fact, both Weber and Blaze boast a high-quality stainless steel finish which is super easy to keep clean.
Cooking Space
Both these grills score pretty well on their available cooking and grilling spaces. The Weber has a cooking area of 580 square inches which also includes a warming rack.
The Blaze grill has a distinctly designed cooking area, such that it has triangular rods. These triangular rods help in better searing. Overall, the Blaze has 715 square inches of cooking space.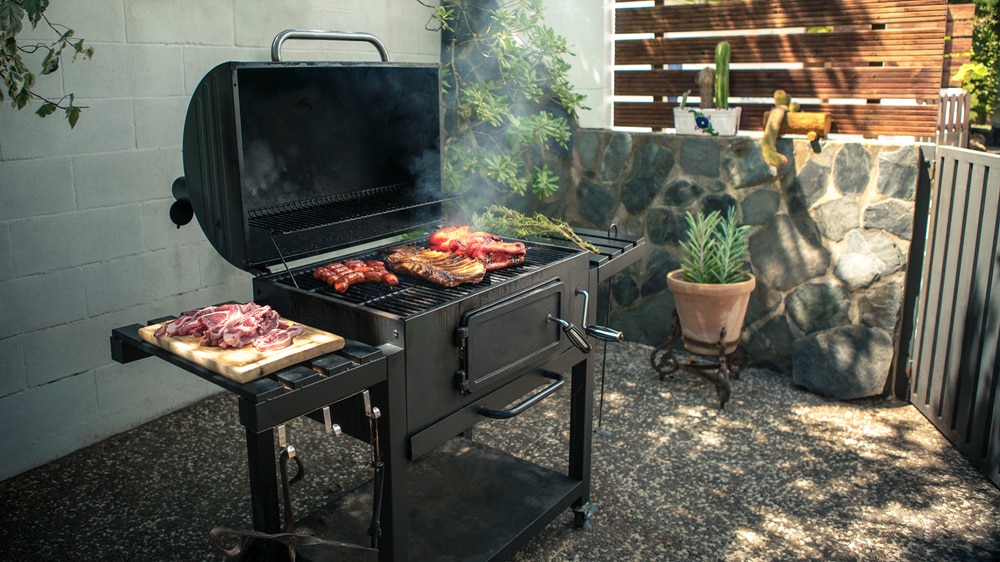 Burners
Weber Summit has four burners, each of which comes with 48,800 BTUs of power. The Blaze has four burners with a heating power of 56,000 BTUs. Where the Summit comes with a rotisserie kit, it is an optional accessory in the Blaze.
The Bottom Line
We have drawn a comparison between these two well-known grills to make it easier for you to choose. We feel the better option between the two is Weber. It produces grills across all categories, so you are bound to find something that fits you best.
It does not make sense to spend more money on another grill when it performs essentially the same function- however, there are no terrible grills here! You can carefully read through and pick what suits you better.