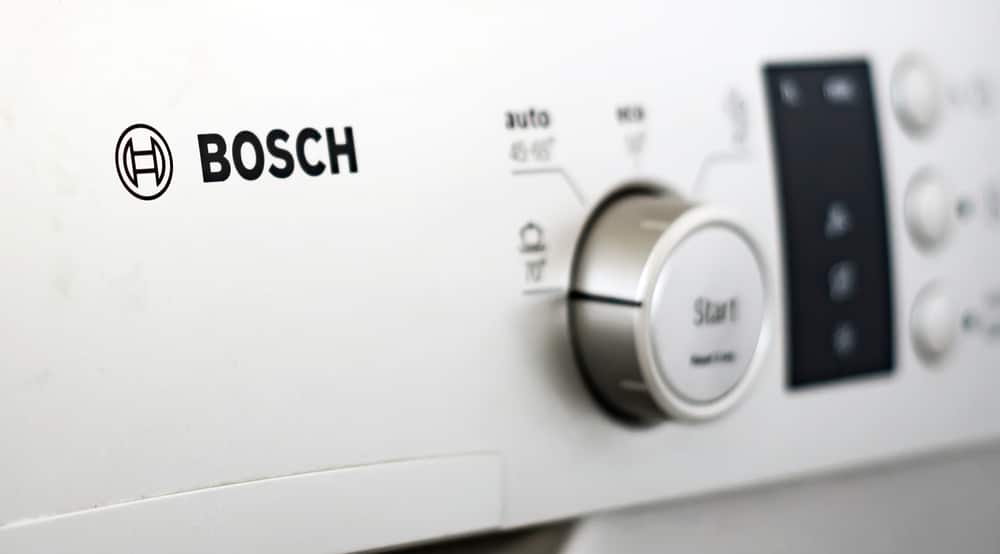 Purchasing a new oven for your home can be a daunting decision since you've to consider the size, features, design, price, and on top of everything, the brand. With hundreds of oven brands available in the market, it gets challenging to find a reliable brand, which brings us to Bosch vs Thermador comparison. Both these brands are renowned oven producers and have unique features. So, let's check out the differences between the two brands and how their ovens are different from each other!
Bosch vs Thermador
Bosch Oven
Bosch has become a customer favorite for years and has been designing user-friendly units and cutting-edge engineering features to deliver top-notch performance. Bosch ovens are known for their straightforward design and efficient cooking outcome. Their wall ovens are available in sizes ranging from thirty-inch to 24-inch. In addition to the size, the ovens are available in various configurations, including, single, double, and combination.
When it comes down to durability, the Bosch ovens are designed with a lifespan of ten years. Their oven prices range from $1700 to $2250 but the price can go over $3000 for professional models. Their wall ovens are perfect for homeowners who are looking for feature-rich, efficient, and reliable ovens. In addition, the ovens promise uniform and faster heating. Also, the majority of ovens are designed with self-cleaning features, promising an easier user experience.
The ovens are durable as they are made from stainless steel material, so you don't need to worry about the strength. In addition, there are big, responsive, and intuitive touch screen displays, promising easier control of time, cooking mode, and temperature. However, some models also have circular dials but the basic models have buttons as well, so there is something for everyone. The ovens have an elegant and clean design but you might have to consult the handbook to understand the features.
Bosch ovens are well-engineered, which means they are extremely practical. In addition, there is a kid lock option, so no one can change the oven settings without your permission. Also, the ovens will take five seconds to lock and unlock the oven. Last but not least, EU countries get a two-year warranty while the other countries get only a one-year warranty. Not to forget, the ovens have temperature precision, promising accurate temperature throughput.
Thermador Oven
The Thermador ovens are designed with inspirational designs and have luxurious features, which is why they have become popular among professional chefs. These ovens are more expensive as compared to Bosch ovens. There are professional and masterpiece models available and all ovens are designed with multiple cooking methods as well as configurations that are preferred by the professionals. For instance, the Thermador ovens are integrated with convection, steam, and convention features.
In addition, the ovens are integrated with Wi-Fi control for easier handling and control. Also, these ovens are designed to work for over fifteen years. As far as the prices are concerned, Thermador ovens are considered luxurious, which means some ovens cost over $20,000. The oven offers a two-year warranty on labor and spare parts. However, some expensive models have a four-year warranty as well. The ovens are designed with extensive capacity, which makes them suitable for cooking meals for the entire family.
The ovens are designed with Wi-Fi connectivity, which makes it easier to control the features. In addition, some ovens have assisted cooking, so you don't have to worry about cooking alone. The gas models are designed to offer over 20,000 BTU output and there are dual-stacked burners for precise cooking. In addition, there are power induction and electric options with sizes ranging from 30-inches to 36-inches. The ovens' burners offer more than 56% of flame coverage.
The ovens are designed with dual-zone bridge elements and sensor controls for easier management. Moreover, there is a no-boundary cooking zone, promising a premium experience. As far as the oven's functions are concerned, there are convection, steam, and convection with steam options. Also, the ovens have top-notch materials and experienced craftsmanship, promising durability.
The Bottom Line
The bottom line is that Thermador ovens are more durable but have the luxury and innovative features – these ovens are more expensive. On the other hand, the Bosch ovens are basic and are more affordable.