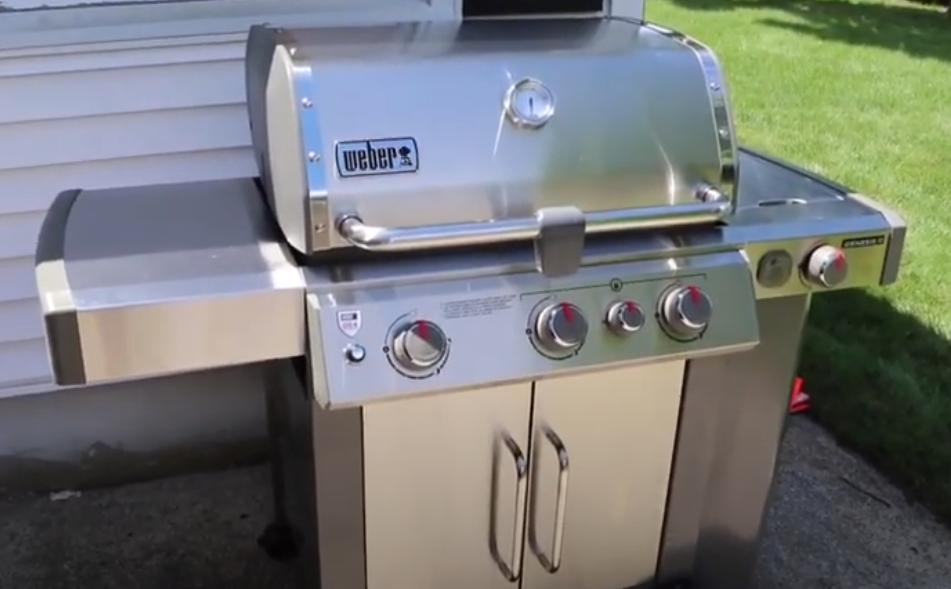 A gas grill is a pretty popular medium for cooking food. Gas grills are basically grills that cook your food using gas. Most usually, they use propane gas from tanks directly attached to the grill. There are plenty of benefits of using a gas grill as they can be easily heated and used to cook food like burgers.
Similarly, once you are done cooking, there's no need for the coals to cool down as you can instantly turn off the grill.
Weber Genesis II S-345 Review
Weber Genesis II S-345 is a pretty popular gas grill burner being used widely. The grill is promised to come with plenty of distinct features. Whether the grill manages to fulfill the promises it made is another thing. Beginners who are looking to buy this model are usually hesitant before they make their purchase.
The biggest reason why they hesitate is due to the price of the product. It is surely something that you don't buy every day. Hence, it is important that you learn all about the product before ending up purchasing it. Today, we will be writing an extensive review for the Weber Genesis II S-345. In the review, we will be taking a look at each one of its important aspects. So, let's get right into it!
Additional Side Burner Grill
One of the first notable features of the product is that it comes with 3 burner gas grill that also includes a side burner. This makes it useful in particular when used for sauteing or for ensuring that your food remains warm.
In either case, the side burner grill is a great addition to the gas grill as it helps in keeping things convenient for you. In many recipes, you will have to keep things like beans and chili warm even when they are not currently in use. In situations like these, the side burner is really helpful.
Build Quality
The build quality on the side burner is nothing short of extraordinary. It comes with a complete stainless-steel finish. However, most individuals seem to prefer matte black on their grill. However, this is something that entirely depends on personal preference.
Regardless of the finish, the grill is quite durable. You won't have to worry about minor issues. Also, due to the stainless-steel finish, the grill won't get a stain easily. Weber, in particular, is known for having great quality on their products. From the burners to the design, there really isn't any complaint about the quality of this grill.
Convenient Features!
As one may expect from Weber's lineup, this gas grill also comes packed with various different features. Even though features like the iGrill may cost you a few bucks, it is still an addition that you can make to your grill anytime! With iGrill, you can always keep a tab of your cooking temps!
There's also the addition of covered doors, a separate grill cover, as well as the Costco Return policy that all help in making the product purchase worth your while.
User Review and Pricing
Most of the users that have previously used the grill are all satisfied with its performance. During the time that they used the grill, they hardly ever ran into an issue. In fact, they had a really pleasant time using the grill.
As a result, the user reviews on the product are mostly positive. On the other hand, the pricing on it isn't cheap. The starting price of the product is around $1,000. Although it is not the most expensive gas grill, it will still cost you a few bucks. However, is the product worth your purchase while keeping its price in mind? Absolutely yes!
The Bottom Line
There is no doubt that the Weber Genesis II S-345 is a great product that should meet all your requirements. There isn't really any noticeable flaw in the product which is precisely why you should definitely go for it!
This was our review of the Weber Genesis II S-345. Feel free to check our other reviews done on similar products!