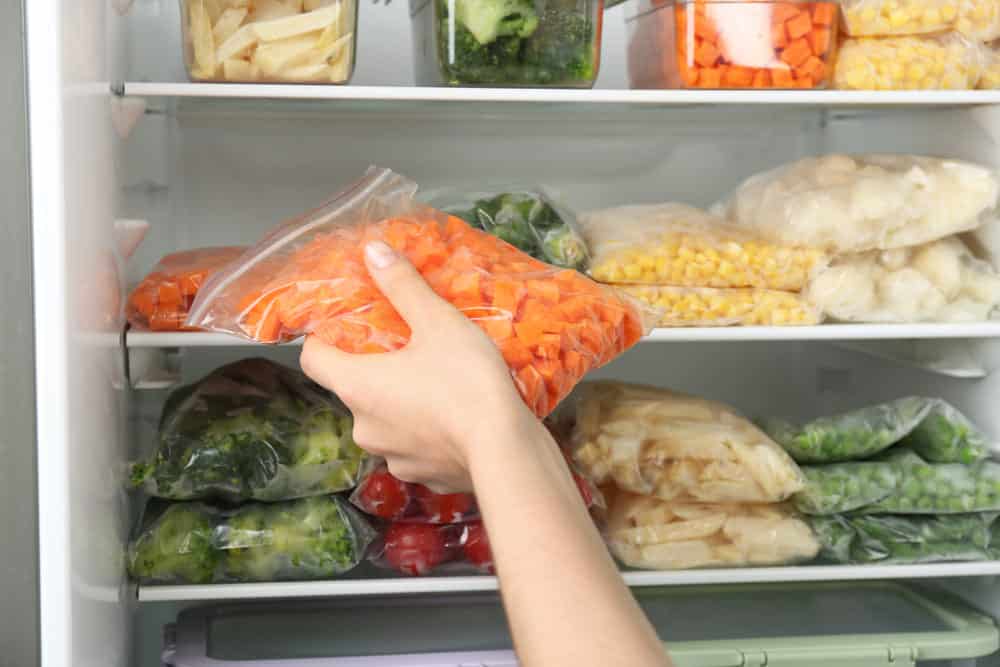 Everyone has to store and freeze food. Ranging from fruits to vegetables and raw meat to prepared dishes, people freeze everything. However, all these things need suitable bags or containers for freezing because it's essential to keep everything fresh.
For this purpose, we are sharing information about freezer bags vs. storage bags. In the article, we are sharing information on these two different types of bags!
Freezer Bags vs Storage Bags
Freezer Bags
When it comes down to the freezer bags, they must be durable yet lightweight and flexible. The freezer bags are made from durable and high-end plastic (yes, just like zip-top bags). Freezer bags have a similar seal type and can be found in a variety of sizes. The freezer bags tend to be thicker as compared to other zip-top bags out there.
That being said, freezer bags are thicker, which means they are more durable and can be tough. This means that the freezer bags are perfect for storing meat (meat can be heavy) as well as prepared dishes. Even more, freezer bags are sturdier as compared to other food storage options available out there. The best thing about freezer bags is that they are less likely to get torn or punctured.
In addition, the freezer bags are low likely to break down even after long freezing times. It wouldn't be wrong to say that freezer bags will help keep the food fresh for days (and even months, if food can be frozen). Consequently, freezer bags are suitable for preventing or slowing down freezer burns, so that's a pretty food thing.
One might believe that freezer bags are only for stashing and storing food in the freezer, but they can be used for other purposes as well. This is because freezer bags are available in size up to two gallons, so you can use them as you like. On the contrary, freezer bags can be a bit more expensive as compared to other food storage bags (they are pretty amazing!).
Freezer bags are the thicker plastic bags that can be used for holdings food. The plastics used in the freezer bags are safe for freezing and have food-grade quality. The freezer bags have a tight seal which means air won't enter the food, hence safe storage of food. Even more, this tight seal will ensure that stored food's aroma or taste won't be added to surrounding food.
The sealable freezer bags are great for storing crushed, whole, and sliced food (you cannot freeze watery food). The freeze bags are pretty flexible, which means you can add more food to them without any spilling. While using the freeze bags, you must lay them flat on the solid surface to ensure zero tearing or puncturing.
Storage Bags
Freezer bags might have been the "cool" bags, but storage bags have been around for quite some time now. In the kitchen, reusable storage bags are used. These storage bags are made from food-grade plastic and don't have any BPA in them. The storage bags are likely to be more affordable as compared to the freezer bags. However, there are slight compromises on the versatility.
Storage bags have no PVC or latex in them. Even more, the storage bags can be cleaned in the dishwasher and used again. Also, they can be used on microwaves. The storage bags are usually designed with an air-tight lock closure that makes them extremely easy to use and have become a great option for regular food storage.
Unlike freezer bags, storage bags are suitable for making snack packs and lunches as well. These storage bags are washable, which means they can be used repetitively. It's safe to say that storage bags are easy to use and are pretty portable. The best thing about storage bags is that they resist stains, which means they can be reused without looking tacky!
The storage bags are designed with leak-proof seals and zippers, which makes them suitable for freezing soups and sauces. In addition, there are no chances of liquids seeping out. These storage bags are usually used for storing vegetables and fruits. They come in a variety of sizes that make them suitable for different food items.
The storage boxes are suitable for keeping the sandwiches and snacks from staling (you cannot do that with freeze bags, right?). When compared to freezer bags, storage bags are designed with eco-friendly material, which means they don't harm the environment. In addition, they are BPA-free that makes them perfect for storing food.