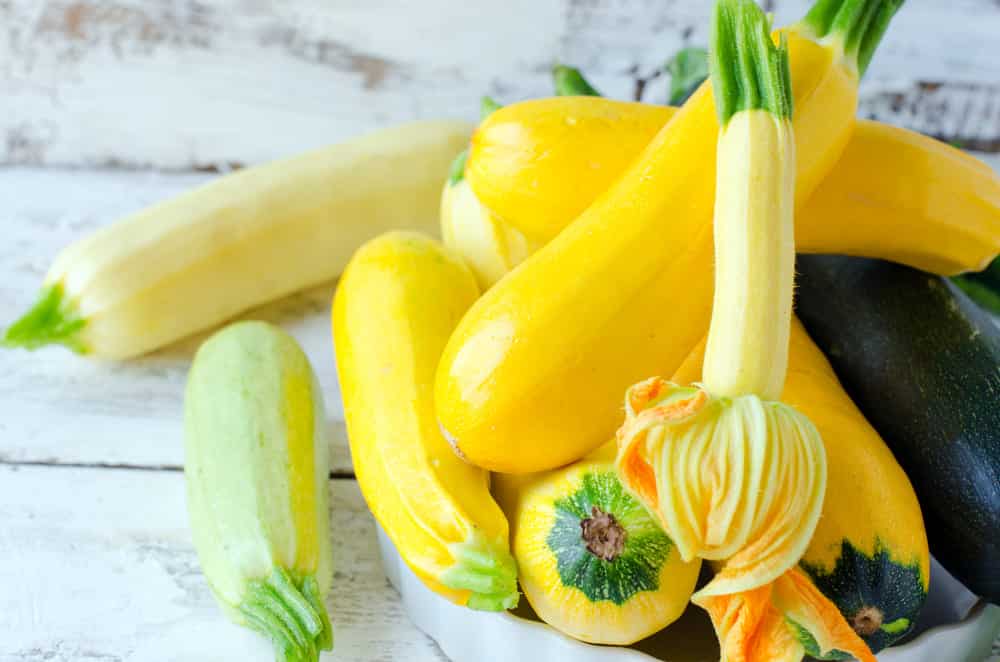 Squashes are widely used in different recipes. They can be stuffed with flavorful herbs, added to soups, cooked with risotto, or simply eaten raw for snacking.
Squashes come in two kinds- summer and winter. You won't find fresh summer squashes except during the peak season, which is from June till mid-August.
So, if you want to try summer squash recipes any other time of the year, or when you can't get your hands on a fresh farmer's market squash, using substitute veggies is the best option.
These alternatives are also great for those who want to try new recipes but dislike the flavor of squashes.
Summer Squash Substitutes
These are the squashes that are harvested by the farmers when they are still immature. However, the rind of this squash is tender and can be eaten.
There are different variants of summer squash, and the majority of them have bushy growth. Summer squashes have a short storage life and are suitable for consumption in the warm season.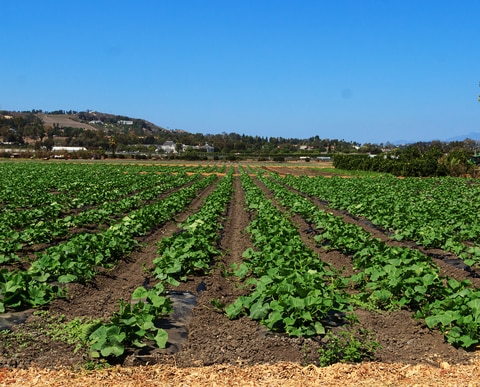 As the name suggests, summer squash is grown during the warm summer months in the US. It usually grows on bushy plants and will not spread in vines like pumpkins or winter squash.
Summer squash is healthy and can be planted once the frosting weather is passed.
If you're craving to try a summer squash recipe but the harvest season hasn't arrived yet, you can try the substitutes we've shared for you below.
1. Eggplant
It can be hard to find summer squash in some Asian countries, but eggplant is always available. Eggplant can be readily found in grocery stores as well as wet markets. Asian supermarkets in the US and Europe also carry eggplants.
When you have to replace summer squash, it is better to opt for Asian eggplant because the texture and size will be similar.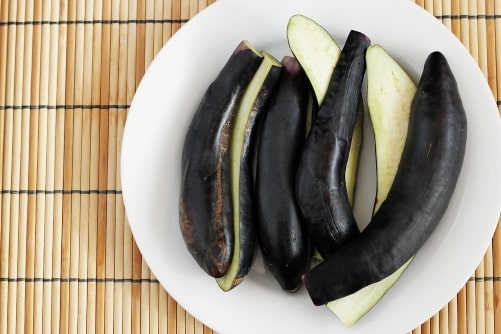 And even though European eggplants are delicious in their own right, they have tougher skin, which makes them a bad substitute for summer squashes.
The eggplants are full of flavor similar to squashes- they are mild, tender, sweet, and carry a hint of bitterness.
Since summer squashes have the same flavor profile, you can replace them with eggplants in any recipe without having to worry about how the final dish will pan out.
Moreover, eggplants are full of nutrients and vitamins, which help users fight different ailments, such as anemia and diabetes.
But perhaps the biggest perk of eggplant is that they're available all year round. Eggplants have a longer shelf-life, so you can get them in winters too.
This is a variant of squash and can be substituted for summer squashes. Yellow squashes are readily available in most local supermarkets and grocery stores.
Yellow squash has a crookneck, which is why it can be easily substituted for summer squash. Some people also mix yellow squash with zucchini to accomplish the accurate flavor profile of summer squash in their recipes.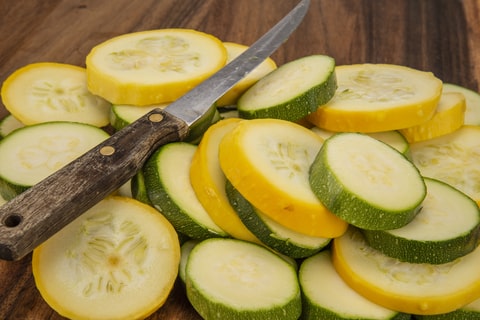 Mixing yellow squash with zucchini is also a great way to add pops of color, especially in vegan foods.
Plus, yellow squash has some excellent health benefits. It's known to lower cholesterol levels while providing a filling meal.
It also contains various nutrients and antioxidants that will ensure that your body is protected from free radicals and other damage. That being said, the fat intake will be less and it also has lutein and beta-carotene.
To summarize, yellow squash is an excellent summer squash substitute that not only matches the mildly sweet and bitter flavor but adds vibrant colors to dishes
3. Chayote Squash
This is one of the most popular vegetables in Latin and Asian countries. For the most part, chayote squash has a somewhat similar appearance to summer squashes and is equally delicious and nutritious.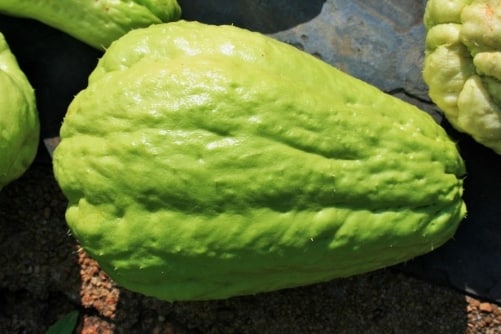 But the best thing about chayote squash is that it doesn't have too many seeds, which makes it easy to cook and use.
Chayote squash has a combination of sweet and mild flavors. Its flavor is also comparable to cucumber, although the squash has lower water content.
There are multiple beneficial nutrients and vitamins in chayote squash like vitamins A, B6, and C. It has trace minerals like magnesium, iron, and calcium too. These minerals are great for strengthening the immune system and bones.
4. Patty Pan
Patty pans are squashes with a flat and round shape, often small in size. They're available in three colors- green, white, and yellow.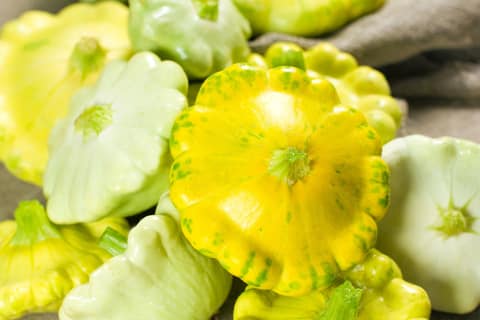 Their texture is the same as large summer squashes and can be enjoyed charred, grilled, steamed, pureed, sauteed, and stuffed. Patty pan is also suitable for frying and baking purposes.
In addition, it can be consumed in raw form since it's very fresh. It also makes a great option for salads. Generally, it has a quick and easy prep with peeling that doesn't require more than a minute.
However, when you have to add it to the recipe, you must trim out the ends and wash it. Potjies and stews are incomplete without this delicious veggie.
5. Pumpkin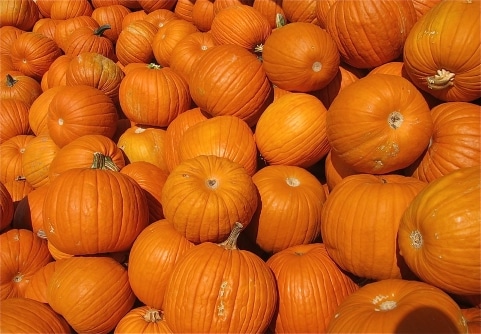 Pumpkin is the perfect substitute for summer squash in the winter recipes. Pumpkin is readily available in the winter season and is extremely versatile in cooking.
You can make pumpkin a highlight in both sweet and savory dishes. Pumpkins have a squash-like flavor too. It can substitute for summer squash in desserts, preserves, salads, and soups.
Pumpkins are also ideal for any desserts that need summer squash.
6. Cucumber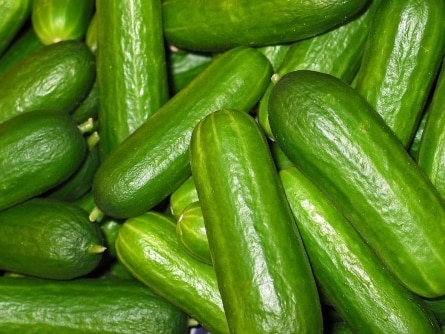 Cucumber is a suitable substitute for summer squash in salads and dressing. Chopped-up cucumbers add a juicy and fresh flavor to all dishes.
Cucumbers are also a good option for making vegan noodles, especially if you've run out of summer squash. However, remember, cucumbers aren't good for cooking or baking at all, as they will release a lot of water and flavor.
7. Carrots
Even though carrots don't belong to the squash family, they offer a good replacement for summer squash in some recipes. Carrots are versatile and can be added to both savory and sweet dishes.
Carrots work really well in combination with other summer squash substitutes, like butternut squash.
The two can be mixed in soups and curries. Carrots can be mixed with zucchini and other squashes to make colorful noodles as well.
8. Sweet Potato
In addition to being a great alternative for summer squash, sweet potatoes are a great source of vitamins and minerals without adding too many carbs to your diet.
Having sweet potato boosts your immunity, promotes gut health, and supports a healthy vision.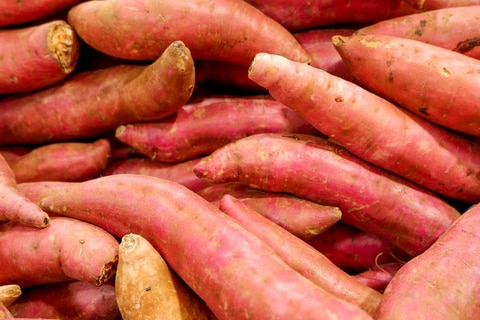 Sweet potatoes need to be boiled before they're baked. When cooking, the flesh becomes soft and stringy. If you fry or roast the sweet potatoes on high heat, they crisp up and become caramelized.
Sweet potatoes are lovely additions to all desserts, from filled scones to pies.
9. Zucchini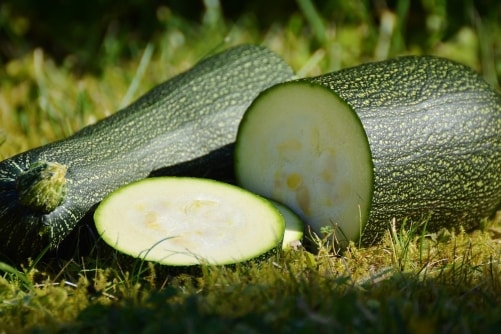 Another viable substitute for summer squashes is zucchini. Like eggplants, zucchini is easily available at grocery stores and makes for a cheap alternative.
However, zucchini doesn't match the squash color and has a different taste. You can use zucchini in recipes that use squash puree though, as both works in the same way.
Zucchini can be a great option for making vegan noodles if you don't have any squashes as well. But as it has a less sweet flavor, zucchini is best suited for salty dishes only.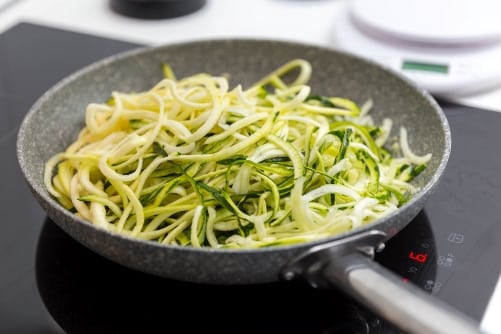 10. Butternut Squash
This is a type of winter squash. Although it packs more flavor and has a softer texture than summer squash, butternut squash can still make a passable alternative. It can be boiled, pureed, roasted, and even eaten raw.
Its taste and texture are closer to a pumpkin. Butternut squashes go great in sauces, soups, and desserts like pies.
Butternut squash is a terrific substitute for people with high blood pressure. It has a lower glycemic index, which is helpful in fighting excess body weight.