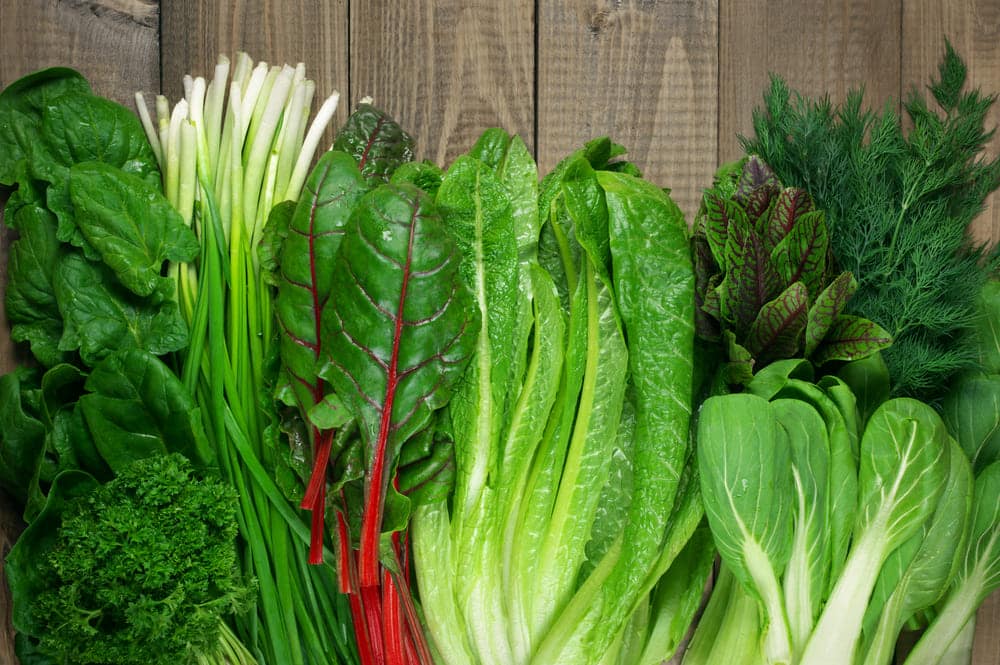 Leafy greens provide you with a rich amount of fibers, Vitamins, and minerals. The best thing about green leafy vegetables is that they contain low calories that help reduce the risks of heart-related disease, obesity, and hypertension. If you are diet conscious or a gym freak, then it must include leafy greens in your diet.
But, what if you run out of your leafy greens and you need a healthy diet immediately. If that is the case, then this article is the perfect place for you to be. Here we will let you know about some of the best substitutes for leafy greens.
What Are The Perfect Substitute For Leafy Greens?
There are many substitutes to the leafy greens, but in this draft, we will introduce those substitutes as good as leafy greens. There substitute includes:
Asparagus
Asparagus is one of those vegetables that be the perfect substitute for leafy greens. Asparagus is rich in Vitamin A, C, K. Moreover, it provides you with fiber, folate, and various other nutrients. Like leafy greens, Asparagus contains low calories, making it an excellent healthy diet for those who are at high risks of heart-related disease and hypertension.
Pumpkin
Pumpkin may look like a big fat guy, but this product is a houseful of different Vitamins, Minerals, and highly nutritious. Pumpkin boosts your immunity and provides you with a protective shield against chronic diseases. Keeping in mind how good pumpkin is for your health can be a perfect substitute for your green leafy vegetables.
Mushrooms
Mushrooms do not only taste good, but they are also rich in Vitamins and minerals. Mushrooms are one of those rare edibles that helps you to prevent neurological illness. They allow you to boost your immune system. Along with it, mushrooms are good to keep healthy bones.
Radish
If you want Vitamin A, K, E, and C in one place, there is no better option than having some radishes. Radish is a good source of various minerals and provides you a rich amount of proteins. It contains iron, phosphorous, zinc, and calcium. Radish can be a perfect diet to keep you healthy and to make your bones stronger.
Broccoli
If you are a gym freak, then 100 grams of broccoli per day can provide you an enormous amount of nutrients. Broccoli contains a fair amount of folic acid and has more or less water and fat-soluble vitamins.
Along with it, broccoli is considered a good source of Potassium, Calcium, and iron. Broccoli is one of those replacements of your leafy greens that will boost your immune system while keeping you healthy and strong.
Cucumber
The reason why we have chosen cucumber as the substitute to the leafy greens is the low-calorie percentage of this edible. Cucumber contains relatively low calories, yet they are healthy enough to replace your leafy greens. Cucumber provides you with essential Vitamins and minerals and is good in nutrients.
Moreover, cucumber enables you to control your weight. The best thing about cucumber is that cucumbers are good water sources and keep you hydrated for a long duration. So, betting on cucumbers as a substitute for your leafy greens can be the best thing that you can do.
Green Peas
Green peas are something that tastes good, provides your healthy diet, and contains an enormous amount of good proteins. The cherry on the top is, the green peas contain calcium, potassium, and magnesium. All of them are good to reduce the risk of heart-related disease.
Along with it, calcium helps you to keep your bones stronger. Green peas also help reduce the risk of high blood pressure by ensuring the proper flow of blood into your veins. So, if you've been thinking to replace your leafy greens with something better in taste but as good as the leafy greens, then green peas are something you must go for.
Conclusion
After this article, we concluded that if you want to change your taste for some days or do not have leafy greens available at your home, then the above-mentioned products can be your perfect partners. As mentioned above, the products will provide you the same amount of nutrients as your leafy greens while adding a unique taste to your dish.