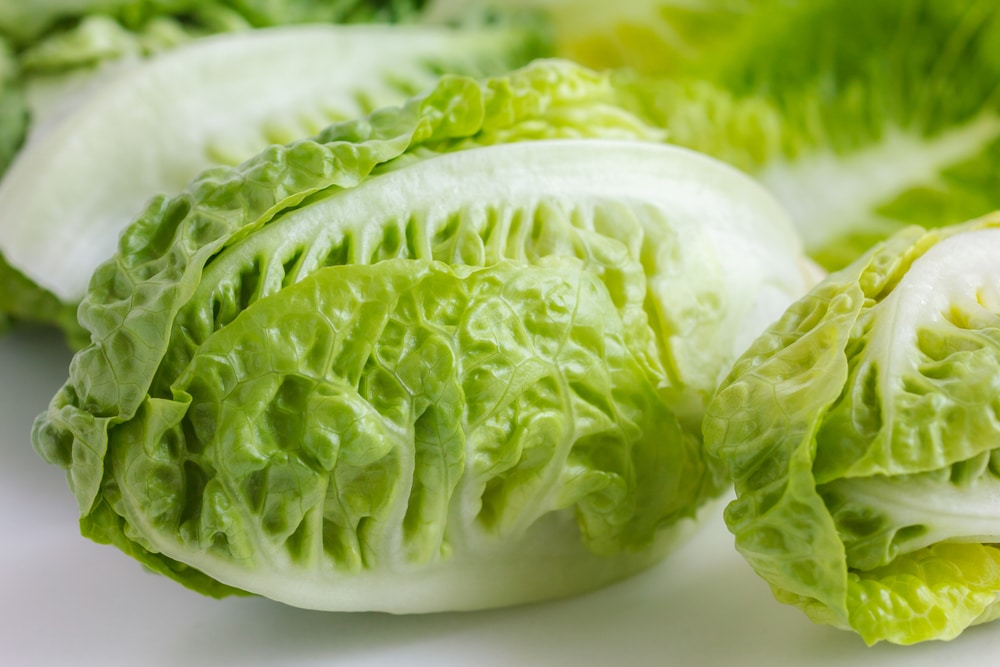 Gem lettuce is basically the romaine lettuce that grows anything from five inches to eight inches. This lettuce has the same color as romaine but has a tender texture. Gem lettuce is sold after removing the outer leaves, which means the lettuce heart is sold. This lettuce makes a great addition to salads but can be hard to find in the local grocery stores and supermarkets. For this reason, we have an array of gem lettuce substitutes that you can try in your salad!
Gem Lettuce Substitutes
Endives
The first amazing alternative is endives because it belongs to the chicory family. However, you need to remember that endives have a slightly bitter flavor. For this reason, it's recommended that you use the innermost leaves of the endives because the exterior leaves are extremely bitter and have a tough texture. The endives make a great addition to salads and can be served as an appetizer. In addition, when you chop endives into strips, they will look and taste amazing in salads and soups.
Frisee
Frisee is also known as escarole and is easily available in the greens section of the grocery store. It wouldn't be wrong to say that frisee looks like it is a cross between lettuce and arugula. This is because its leaves look spiky and thin. In addition, some varieties have curly leaves, but it's not readily available. Its leaves can be cut to add to soup and salad because the leaves are thin. In addition, the leaves are long, which is why you can use them on to dress platter or as garnish.
Radicchio
Radicchio is basically lettuce, but the flavor is more pronounced. Truth be told, it has more bitterness as compared to other types of lettuce, but the bitterness can be prevented by not using the lower stem. It has a bright purple color which elevates the appearance of the food. It can be added to the salads in raw form, but if you have to add it to the cooking recipe, it's recommended that you sauté it a bit to reduce the bitterness in the flavor. The experts recommend using this lettuce with salads that will use goat cheese, aged Parmesan cheese, and cropped prosciutto.
Boston Lettuce
Boston lettuce can be defined as the leafy and huge green lettuce head. The best thing about this lettuce variety is that it complements any ingredient in the salad or soups. In addition to this, the Boston lettuce leaves can be used for plating. Also, Boston lettuce tastes amazing in sandwiches. The Boston lettuce is highly nutritious as it has an abundance of potassium, folate, and iron. As far as the flavor is concerned, it's a perfect choice for people who want to avoid gem lettuce because of the bitter flavor. That's because Boston lettuce has a tender texture, and the flavor is mildly sweet and nutty.
Kale
Kale is another choice for people who cannot or don't want to use gen lettuce in their recipes. However, you need to remember that kale can be a bit tough to consume, but since it has a variety of antioxidants and fiber, it makes a healthy alternative. If you are concerned about the application, kale tastes amazing in soup, or you can use it as platter dressing. On the other hand, the flavor is the most important consideration, and the kale has a strong earthy flavor, which goes well with other ingredients. It has dry and crunchy leaves. On the other hand, if you don't want the strong flavor, we recommend that you opt for young kale as it has thin and soft leaves that have a mild flavor.
Rocket
Rocket is also known as arugula and adds a flavorful punch to the salads and soups. It's recommended that you add it sparingly, and many people find its flavor similar to parmesan cheese or prosciutto. The rocket has a leafy green appearance, and there are some small leaves with a darker appearance. As far as the flavor is concerned, the rocket has a peppery, spicy, and mustard-like flavor, which is why it can be added to salads.
On a concluding note, these are some alternatives that you can try if you don't find gem lettuce. Also, some other options include Chinese lettuce, iceberg lettuce, and bok choy!