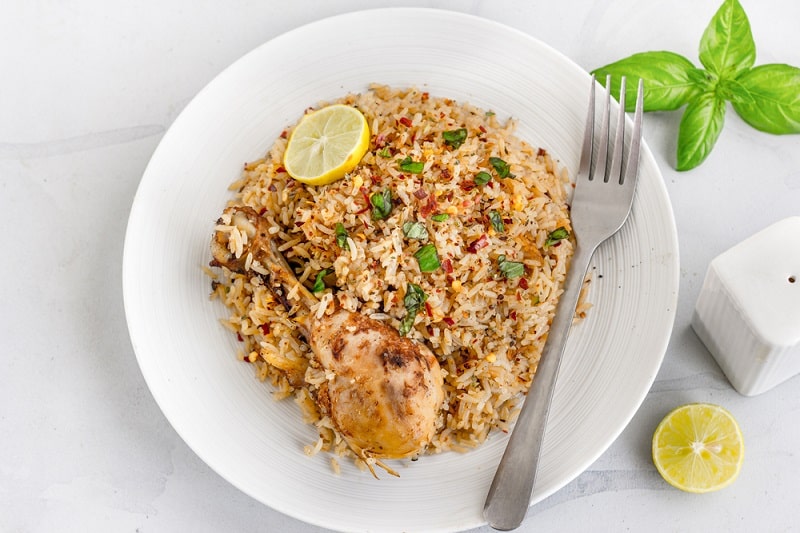 Power Pressure Cooker XL Toss n Go Recipes
The Power Pressure Cooker XL is a popular pressure cooker that can help you whip up great recipes with minimal work involved. The Power Pressure Cooker XL can be used to make appetizers, lunch dishes, dinners, desserts, and everything in between. The following are 2 delicious Power Pressure Cooker XL Toss n Go recipes you should try out.
1. Spicy Chicken Pasta
This hearty chicken pasta recipe features Cajun and Caribbean inspired flavors that will make for a spicy, delicious pasta dish that's perfect for dinner or a rich lunch.
Ingredients
8 oz chicken breast (chopped)
1 lb pasta (fusilli, riccioli, cavatappi or penne)
1 oz heavy cream
1 onion (diced thinly)
1 green pepper (diced)
1 red pepper (diced)
1/2 jalapeno (diced)
2 Tbsp Cajun spice mix
1/2 Tbsp garlic powder
1 Tbsp olive oil
2 cups water
Instructions
First, take your inner pot and place it inside your Pressure Cooker XL. Select the "Rice/Risotto" cooking button, and set it for 6 minutes.
Then, drizzle your olive oil inside the inner pot and brown your chicken.
Once browned, add in your garlic powder, onion, peppers, and Cajun spice. Mix well and cook for 2 minutes.
Now, add in your heavy cream, pasta, and 2 cups of water. Mix until well combined.
Then lock the lid on your Pressure Cooker XL and close the valve.
Cook until the timer counts down to zero and press "cancel" once the switch turns to "keep warm".
Let the steam release naturally, then remove the lid.
You can add in more heavy cream if you desire a creamier dish. You can serve it alone or with a topping of grated cheese for added cheese flavor.
2. Mediterranean Inspired Rice
This Mediterranean inspired rich dish features Greek and other Mediterranean flavors for a delicious and refreshing option for lunch or dinner. This dish can be served alone or as a side dish.
Ingredients
8 oz chicken breast (chopped)
2 cups basmati rice
1/2 onion (diced into small pieces)
2 Tbsp garlic (fresh, minced)
1 cup baby spinach (chopped)
2 cups chicken broth
1 tsp cumin
2 tbsp fresh dill (chopped)
1 tsp salt
1 tsp pepper
Feta cheese (to taste)
Lemon zest (to taste)
Sliced almonds (to taste)
1 Tbsp olive oil
Instructions
First, place your inner pot into your Pressure Cooker XL. Set it to the chicken/meat button on the 15-minute timer.
Then, add in your olive oil and sear your chicken until it appears light golden brown on the outside.
Remove chicken pieces and set them aside.
Sear your onions and garlic for 2-3 minutes, then add your chicken back in and mix.
Add in your rice, baby spinach, dill, chicken broth, cumin, pepper, and salt.
Lock your pressure cooker lid and cook until the timer runs down. Once it switches to "Keep warm," press cancel and open.
Mix in fresh dill. Then serve the rice with lemon zest, sliced almonds, and feta cheese to taste.
Related Video: