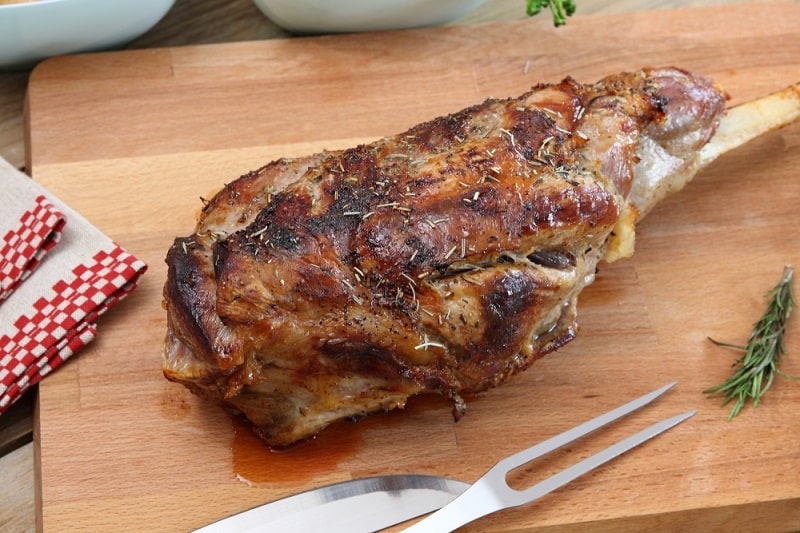 Lamb meat comes from is a sheep that is less than one year old. It's tender and mild-flavored compared to mutton and has a very low-fat content. Because of this, it is easy to overcook and dry it out.
Lamb is a relatively expensive cut of meat, so if you overcook it, you do not want to be throwing it out. Don't worry, though – we have put together a few hacks to show you what to do with your overcooked cut of lamb. Read on and be encouraged!
Versatile
Lamb is incredibly versatile meat as there are so many different cuts to choose from. Try a slow-roasted lamb shoulder on the bone or lamb chops on the barbeque. Lamb mince makes delicious burger patties and shepherd's pie. Lamb works well with various herbs such as rosemary, oregano, mint; and spices such as coriander, cumin, and chili. Try a classic lamb curry, and you won't go wrong.
Nutritious
Lamb is an excellent protein source for non-vegans and is low fat. In addition, it contains reasonable amounts of iron, zinc, and vitamin B12. Remember not to trim the fat off before cooking, though, as the meat will dry out more quickly. Instead, trim it after cooking, if you must.
What Happens When Lamb Is Overcooked?
Lamb is generally tender and does not require cooking for a long time. Of course, it does depend on what cut you are using. Lamb shoulder and shanks require long, slow cooking on the bone in a liquid to ensure tenderness.
Lamb chops and roasts are usually eaten medium-rare and should be pink in the middle when done. So, be cautious not to overcook them. Use your oven clock alarm as a reminder of when to check it. The ideal lamb is browned and caramelized on the outside and still juicy on the inside.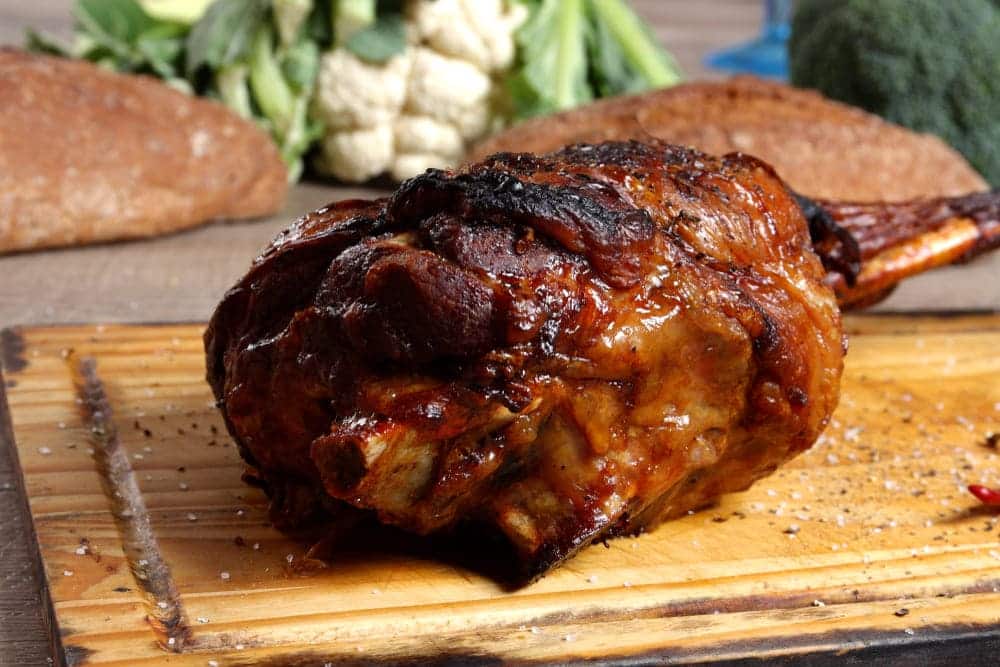 Overcooking any meat leads to dry it out, but lamb is particularly susceptible to this because of its delicate flesh and low-fat content. When the meat is overcooked, the liquid and fat are cooked out, and the tough protein is left. Lamb also contains some gelatin which evaporates when overcooked, leaving the meat dry.
How Do We Fix Overcooked Lamb?
Unfortunately, there is no way back once your lamb is overcooked. However, do not throw it away, as we have some great ideas of how you can still use it (provided it isn't completely blackened). Instead, trim off the worst bits from the outside and discard these.
1. Add sauce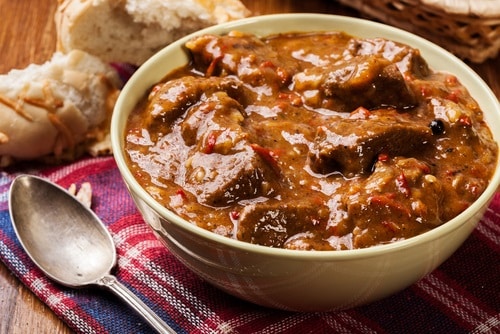 As overcooked meat has low fat and liquid content, you can cover the mistake up by adding a delicious sauce of your choice. Make a tomato and olive oil-based sauce, for instance, or a creamy curry sauce.
First, make the sauce, then shred the lamb off the bone or cut it into small cubes. Finally, add the meat for the last ten minutes of cooking time to give it a chance to absorb the flavor and liquid in the sauce. Remember, if you have already cooked the lamb with certain herbs and spices, these must match the ones in the sauce.
2. Use it as a filling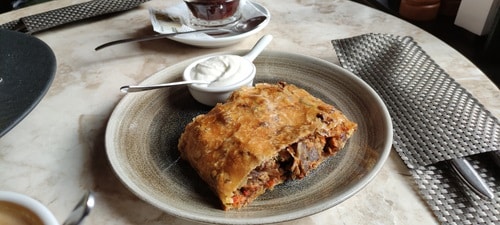 Shred or finely cut the meat and combine it with a gravy or sauce. Now use this as a delicious pie or taco filling.
3. Make a rillette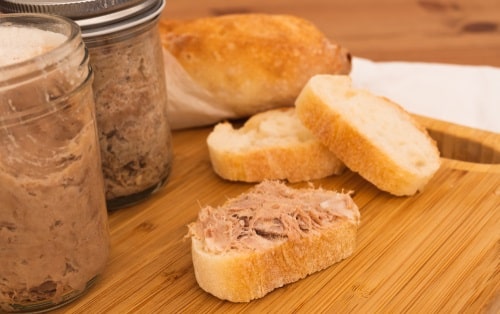 This is a method in which lamb is seasoned, slow-cooked, and then shredded and packed with a fat layer at the top. If you have overcooked lamb, this is a practical way to use it and not waste it. Use this as a spread on toast or in sandwiches.
4. Make soup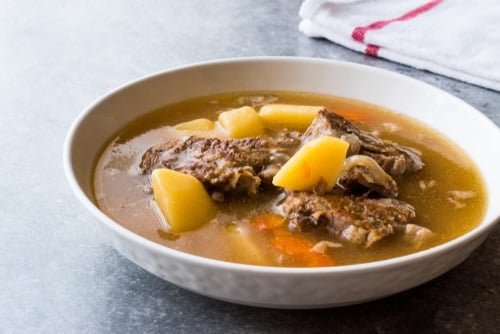 Tear up the overcooked lamb meat and use it to make a delicious soup. You could add it to a soup of spring vegetables or use cannellini beans and garlic. A tomato-based soup with Italian flavors such as garlic and oregano is tasty too. There are many options.
5. Mince it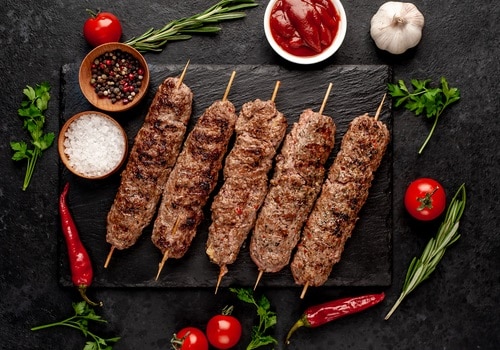 If you have a meat grinder attachment on your food processor, use it to mince the cooked lamb. Add fried onions, carrots, and some gravy, then top it with some creamy mashed potato. You can transform your overcooked lamb into a hearty shepherd's pie, and nobody will be any the wiser. Alternatively, mix the ground lamb with chutney and use it as a sandwich filling.
Tips To Prevent Overcooking Your Lamb
Are you roasting a leg or shoulder of lamb? For precise cooking and no drying out, invest in a meat thermometer. Insert the probe into the thickest part of the meat to check for doneness. For medium-rare lamb, it should reach 49 degrees Celcius (120 Fahrenheit).
We do not recommend going above 54 degrees Celcius (130 Fahrenheit) or medium. Remember to cover the lamb with a foil tent and rest it in a warm place for half an hour before carving. If you cut it without resting, the juices will run out, and the fibers will still be tight so that the meat will be dry and tough.
Another tip is to not cook lamb straight out of the fridge (and never from frozen). Instead, bring it to room temperature first. Also, make sure not to marinate the meat for more than a day, as this will cause the juices to leach out.
To Conclude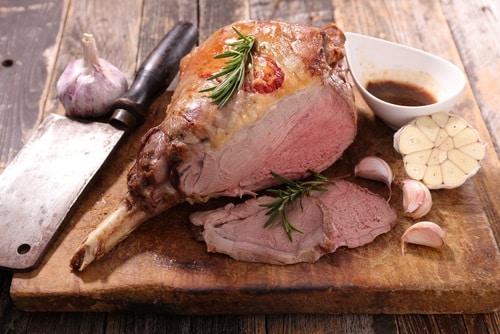 It is such a pity when succulent lamb meat gets overcooked, but accidents happen. We hope our advice has been helpful and that you can still enjoy a delicious lamb dinner. Let us know how it goes in the comment section.