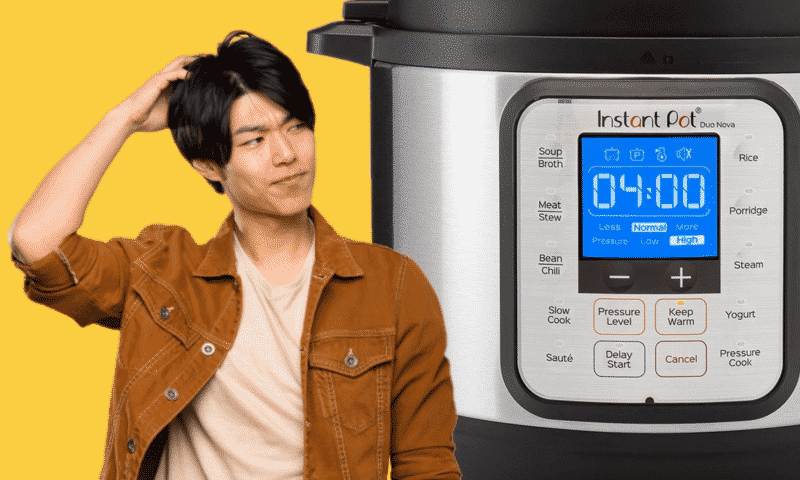 The Instant Pot electric pressure cookers come with pre-set smart program buttons to aid you in your cooking tasks. Instant Pots have several buttons, including soup/broth, beans/chili, meat/stew, poultry, among other controls.
These buttons are pre-programmed sets of instructions to cook the meal at pre-calculated pressure settings and time duration. They work very much like the pre-set buttons on your microwave oven.
The Poultry button is usually one of the available settings on an Instant Pot. When activated, it will cook chicken at high pressure for 15 minutes.
Thus, it allows the home chef to get on with other kitchen chores without having to calculate cooking times. To use it, you need to put your chicken and liquid into the pot, seal the lid, and press the button! But what if there is no Poultry button on your Instant Pot?
No Poultry Button on Instant Pot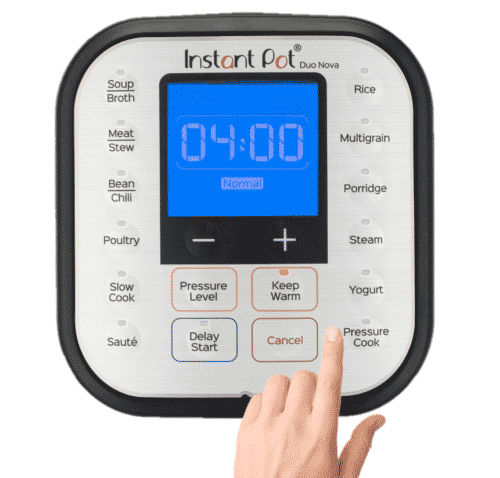 There is no need to worry if the Poultry button is not built-in on your model of Instant Pot. There are other quick methods to cook your chicken.
Put the chicken into the Instant Pot, plug it in, and then cook the chicken manually by using the pressure cook setting for 20 to 30 minutes. You will soon have perfectly cooked chicken on your plate with minimal effort.
Does a poultry button cook the chicken through perfectly?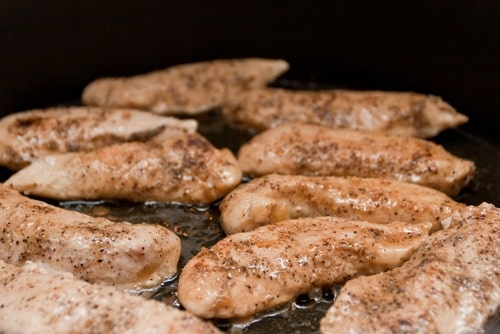 Some home chefs are concerned that using the poultry setting will result in uneven cooking of the chicken. This is because the breast and thighs of chicken need varied cooking times.
We don't want some parts to be left undercooked. Also, a pre-set button does not take into account the various sizes of chicken. Therefore, the poultry button is not highly recommended for chicken.
The simplest method is to manually adjust the pressure cook button to cook the chicken evenly for a specific time.
Does one double-check the chicken if there is no poultry button on the Instant Pot?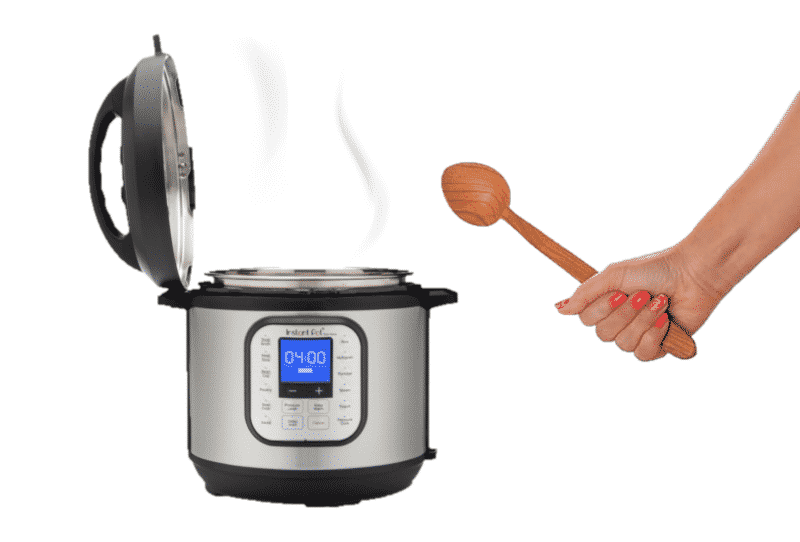 Most older Instant Pots do not come with Poultry button settings. Only some of the latest versions have pre-set programs. If you have an older-type Instant Pot without a Poultry button, the whole cooking process must be done manually.
While this may sound like a hassle, it's really not. To ensure the chicken is cooked through, you will have to double-check inside the Instant Pot after the minimum cooking time.
If you are not satisfied that your chicken is cooked through, set the pressure cook function to continue cooking for a few more minutes.
Conclusion
Not having a pre-set Poultry option button on your Instant Pot is really not a big deal. You can still easily cook the chicken to perfection without it.
The main reason the manufacturers have included this setting is to help cooks use the Instant Pot without working out cooking times or double-checking the chicken during cooking.
However, even if you have a Poultry setting, some chefs suggest using an Instant Pot on the manual pressure-cooking settings anyway because, according to them, the chicken needs specific attention and heat to cook all its parts through thoroughly and will need turning halfway through the cooking process to achieve this.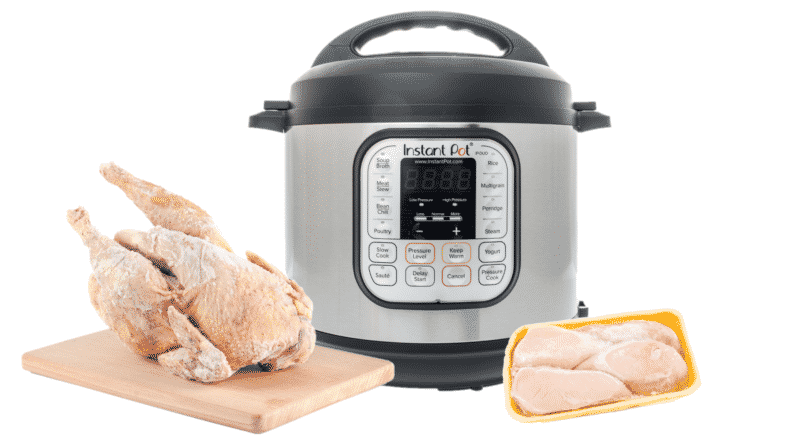 This article has explained the usage of an Instant Pot to cook chicken without a Poultry button. If you have any queries regarding this topic, feel free to ask questions in the comment box. We'll do our best to assist you!