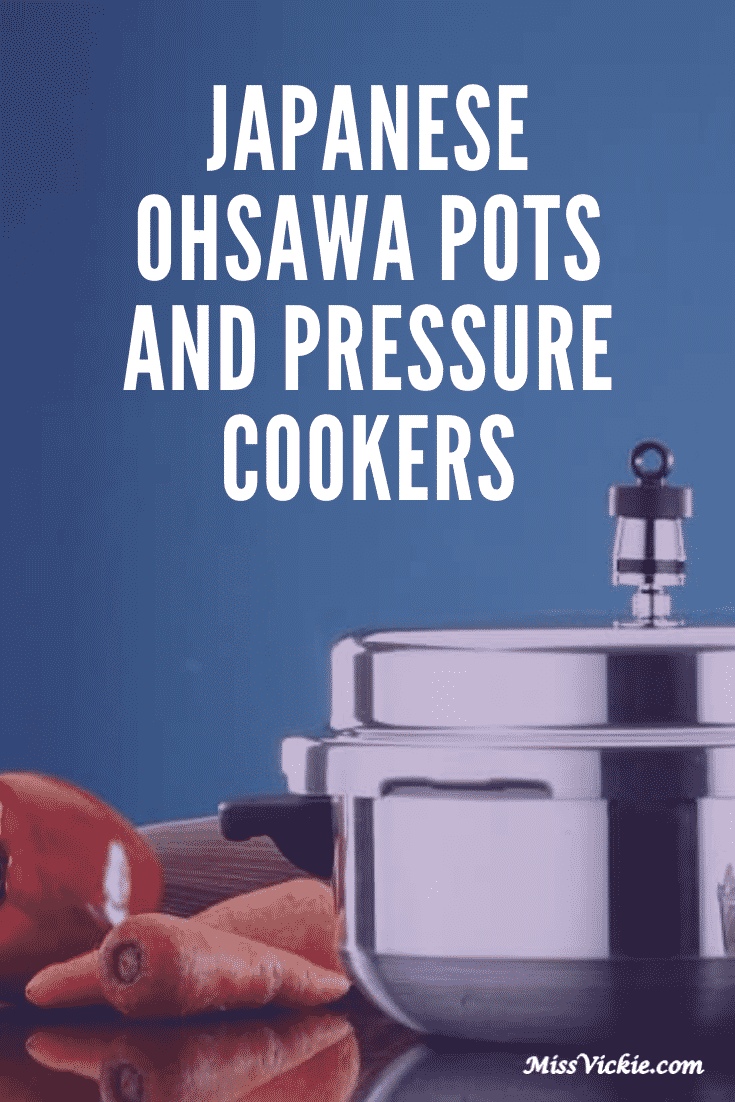 Japanese Ohsawa Pots and Pressure Cookers
The Ohsawa Pot may not be as popular as some brands of pressure cookers, but it can be a great accessory to have in your kitchen especially if you are a fan of the Pan in Pot (PIP) cooking technique. Just like the pressure cooker, the Ohsawa Pot can handle practically any dish that you prepare in it, whether millet, brown rice or apples. Part of the reason it is so popularly used is that it transfers heat slowly and evenly during the cooking process and when the food is ready, it retains the moisture contained in the food for long.
The History of Ohsawa Pots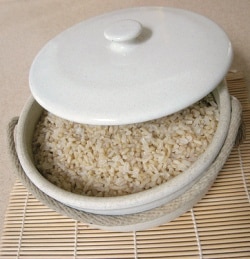 Ohsawa Pots are originally from Japan and they refer to earthenware pots that are designed for macrobiotic cooking. Macrobiotic cooking primarily advocates the eating of veggies, grains and beans, for better health and enhanced wellness. The Japanese Ohsawa Pot was designed by George Ohsawa and it was designed specifically for making the perfect bowl of brown rice, which is a common dish in macrobiotic diets.
The Japanese Ohsawa Pot was created to replace the traditional heavy cast iron pots that brown rice was commonly prepared in. Although the Japanese people had been using these traditional heavy cast iron pots for centuries, they came with their own limitations. Like pressure cookers, traditional cast iron pots also utilized high heat and steam pressure to prepare food.
However, even though the mechanism used was technically the same as pressure cookers, the results produced were often less than ideal compared to pressure cooker food. These shortcomings were mainly due to the design and material used in preparing traditional cast iron pots.
George Ohsawa felt that replacing cast iron with ceramic would produce the best results, so he went about designing the Ohsawa Pot as we know it today. Aside from designing the Ohsawa pot from scratch, George also came up with the brilliant idea of placing a covered Ohsawa pot in a pressure cooker to increase its effectiveness even further.
Modern Ohsawa pots are, therefore, designed to be used within modern pressure cookers. A high-quality Ohsawa Pot is typically high fired, lead-free and individually handmade. When foods are placed in Ohsawa Pots, they cook evenly without scorching, which takes the worry out of having to open your pressure cooker to check for doneness.
Because Ohsawa Pots are made using ceramic material, they do not transfer any flavour to the food being prepared, unlike most metal cookware. The thick walls of the Ohsawa Pot transfer heat slowly and evenly, which leaves a tasty and nutritious dish each time. The many advantages of using Japanese Ohsawa pots in pressure cookers include:
When an Ohsawa Pot is placed on a trivet and suspended above the steaming water contained in a pressure cooker, it transfers heat uniformly all over the top and bottom of the pot.
The Ohsawa Pot is extremely easy to use and comes with a rope handle that is utilized for sliding in and out of the pressure cooker. Most Ohsawa pots also have a built-in raised ridge so that the pot can be placed easily on a trivet or cooking rack without falling over.
Ohsawa pots are attractive which means that they can be transferred easily from the stove to the table.
If you are using jiggle-top cookers, using the Ohsawa pot provides an added safety measure as the food will not fall out regardless of how much the pot jiggles. It also means that your pressure cooker vent will always be safe from clogging.
With the Ohsawa Pot, you never have to worry about checking your food for doneness. Since the food will not be in direct contact with the high heat produced by the pressure cooker, you never have to worry about scorching or overcooking your food. The end result is always food that retains its texture, colour, taste, as well as its high nutritional content.
How to use the Japanese Ohsawa Pot
To use the Ohsawa Pot, simply place it directly inside the pressure cooker before filling it with enough water. The amount of water you pour into the cooker should reach halfway up the Ohsawa pot, but not too much such that the rope holder is submerged. Remember, you will need to be able to use the rope holder to lift and lower the Ohsawa pot, as well as secure the lid in place.
Please expect some turbulence or jiggling when you reach pressure. To stop the Ohsawa pot from rattling out of control, consider placing it on a trivet or setting it on top of a rack, which will maintain its stability for the duration of the cooking period. When surrounded completely by water, the Ohsawa pot will transfer heat through the food evenly on all areas including the sides, top and bottom.
Please note that because the Ohsawa pot is constructed using ceramic, you will be forced to considerably increase the cooking times. Although the Ohsawa Pot will not transfer the metallic taste like when stainless steel pans are used in the PIP method, it will take much longer for your food to prepare. For instance, a bowl of rice that is prepared in an Ohsawa Pot will take approximately 45 minutes before it is ready. The same quantity of rice will only take 15 minutes when stainless steel is used in the pan in pot cooking method.
Using the Japanese Ohsawa Pot in the Pan in Pot cooking technique
It is entirely possible to use the Ohsawa pot in PIP cooking technique. As a matter of fact, it is actually encouraged if you want to avoid metal transfer from the stainless steel bowls. Clay also heats more evenly and stays longer compared to stainless steel or aluminium, owing to the thick walls. But please note that it is because of these thick walls that cooking time must be increased. Before purchasing an Ohsawa Pot to use with the pan in pot method, be sure that to take the dimensions of your pressure cooker first to ensure that it will fit properly.