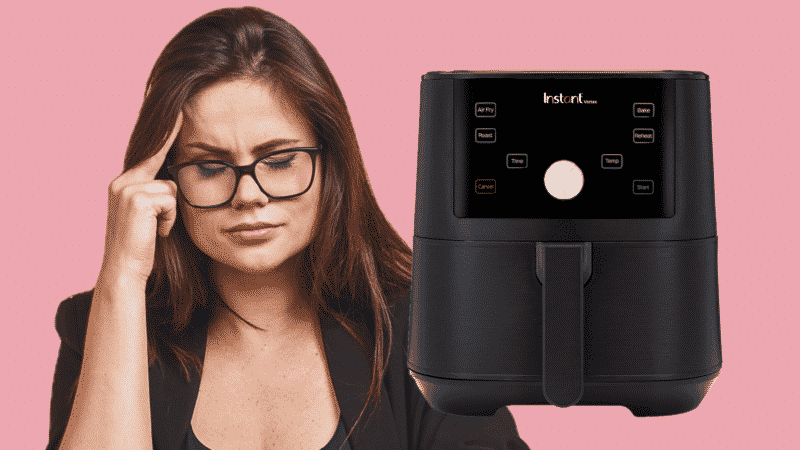 Air fryers are always the best call to make since they use a small amount of oil to create the fried food we all love so much. Instant Vortex as an appliance is very easy to use, cooks your food perfectly, and is a market favorite of people who use air fryers.
However, before figuring out how to fix air fryers that aren't switching on, you must know how they work. The features of an air fryer are similar to that of a convection oven. It uses heat to cook and crisp food.
If you have had your air fryer for quite a long time and are a staple in your kitchen, running into problems is common. This guide covers all the steps you can take to get your Instant Vortex up and running again.
Follow them step-by-step if doable, and make sure to call customer service if your warranty hasn't passed yet.
1. Unplug, Replug, and Restart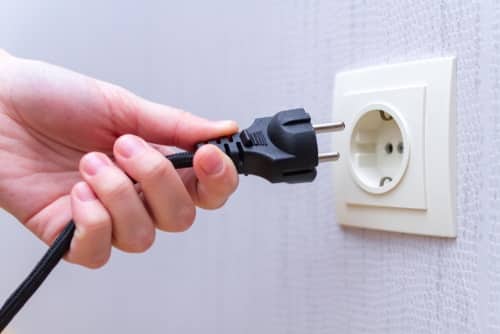 People frantically call repair services for their air fryers and other appliances all the time, only to find their device unplugged. This is the first and most obvious step in troubleshooting an electrical fryer that is not working.
Unfortunately, many people may be too frazzled, distracted, or tired from their daily activities to notice that their appliance is not even plugged in. To ensure you are not wasting your and anyone else's time, check that your fryer is plugged in securely.
The best way to check if it is only a minor glitch is to unplug the device for 10 minutes and plug it back in. If it starts up by showing signs of being connected and running, then it might be functional.
If your sockets are functional and you can't see any issues with the Instant Vortex air fryer, you can use your warranty to get a replacement.
2. Check Power Cables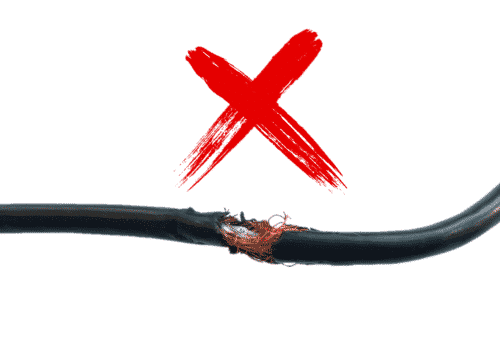 Wires and power cables in any appliance go through much wear and tear. They are bent, tied, twisted, squeezed, and stretched for air fryers as well. As a result, they withstand a lot of damage resulting in abrasions, wire snapping, tears, and circuit breaks.
As a result, the flow of electricity from the socket to your appliance is stopped, and your Instant Vortex cannot make fried food anymore. To find cuts and breaks in your cables, look closely at the cables and the cable heads. If you see any signs of damage, an electrician can repair or replace it for you.
The Instant Vortex models might not always have cables that can be serviced. The better course to take is to reach out to the people at Instant Vortex and request a cable replacement. Cable heads can also become damaged over time. You can fix these by buying an original cable head and screwing it in place.
Don't touch any bare wires during this inspection and repair. Only use the insulated part of the wire, and wear rubber slippers to avoid electric shocks
3. Fix the Fuses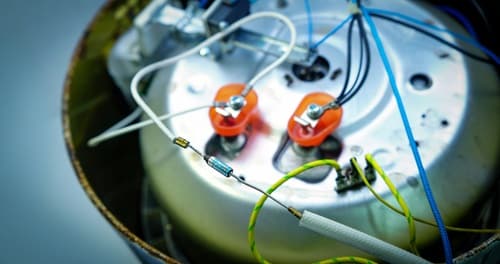 Instant Vortex other air fryers on the market come equipped with fuses. If the fuse in the cable has blown owing to overheating and voltage fluctuations, your cable will not conduct electricity to the appliance.
If you own a three-prong cable head, it will have a fuse. If you own a two-prong cable head, it will not have a fuse. The way to check if a fuse has blown is to open the cable head. If it looks burnt and has an acrid smell, the fuse has blown.
Either way, your switch, and your cable fuse might both need replacing. Once the fuse is changed, the Instant Vortex should go back to functioning as it usually does.
4. Working Sockets are a Must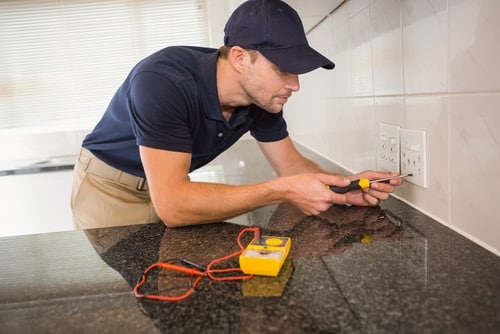 Finding out what exactly is wrong with the Instant Vortex Air Fryer could be a challenge. Another to try here is to check your sockets. Troubleshooting the device might not reveal the problem to you.
It can very well be possible that the power switch into which the device is plugged in is faulty. You can independently (and safely) check if the socket is what's causing the problem.
However, get as far away from it as possible and call an electrician if it is sparking. The simplest way to check if the socket isn't the culprit is by plugging another device into it. That will tell you if the problem is with your Instant Vortex or with the power switch.
5. The Basket of Goods – Checking Needed
Much like many other air fryers on the market, the Instant Vortex requires a proper position for the basket. If you have placed the basket into the fryer incorrectly, the door of the fryer won't close and seal off. This will make the fryer non-operational.
Not only is this a security feature to prevent hot food from leaping out of the fryer, but it also saves energy. By ensuring that the basket is sealed into place, all the heat energy is compacted into frying your food. Fix the position of your basket, and try powering your fryer back on.
6. Empty the Basket Load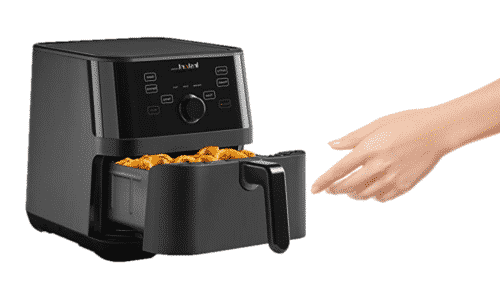 This is possibly the worst thing you can do to your air fryer. Sometimes, we all want our fried goodies out of the Instant Vortex all in one go. There is also the expectation that our air fryer will function with truckloads of food packed in it.
While it's understandable that you may want your fried food in an instant, most baskets will not be able to give you that signature crunch. If your basket is crammed, that's another reason why your Instant Vortex is not working. Large amounts of food prevent the heating functions from operating correctly.
The proactive sealing system in the fryer may also be damaged because the basket is not compacted with the fryer as it should be. The air circulation processes are jammed by the food crammed into the basket, and at best, it may give you lukewarm, raw food.
At worst, food cramming may cause your device to sustain permanent damage. Inconsistent heat flows tamper with the mechanism of your fryer, and you may then have to dish up a lot of money to get it repaired.
If you have stuffed the frying basket to the brim, take some food out, place the basket back in position again. Restart the fryer, and it should work perfectly fine.
However, if you have habitual putting food beyond capacity in the basket, your appliance will need a professional to fix the significant damage.
Few More Fixes to Try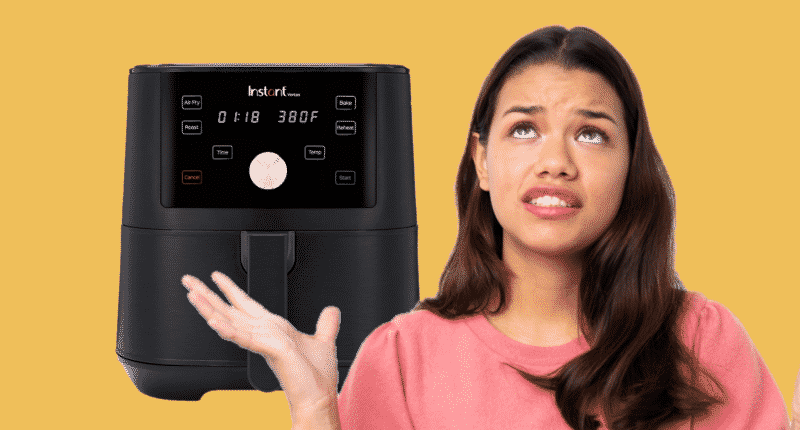 You can refer to your user guide or manual for all the tasks mentioned above to safely and properly handle your fryer. However, if you can't find a solution through them, try these other fixes.
Your Instant Vortex is equipped with an efficient lid and clasp system that ensures your food receives consistent and equal heat. It also prevents heat from leaking out of the fryer. The lid secures the basket and the device as a whole.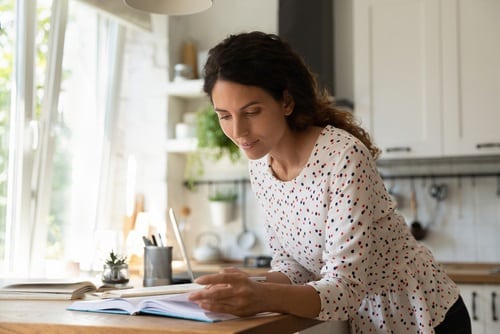 Checking your manual for instructions may help you determine just how to lock the lid for your particular appliance. Most fryers have lids as safety features and don't operate until the lid is firmly closed.
Locking it will get your fryer up and running in no time! Click the basket in position, fit the lid onto the fryer and then try again.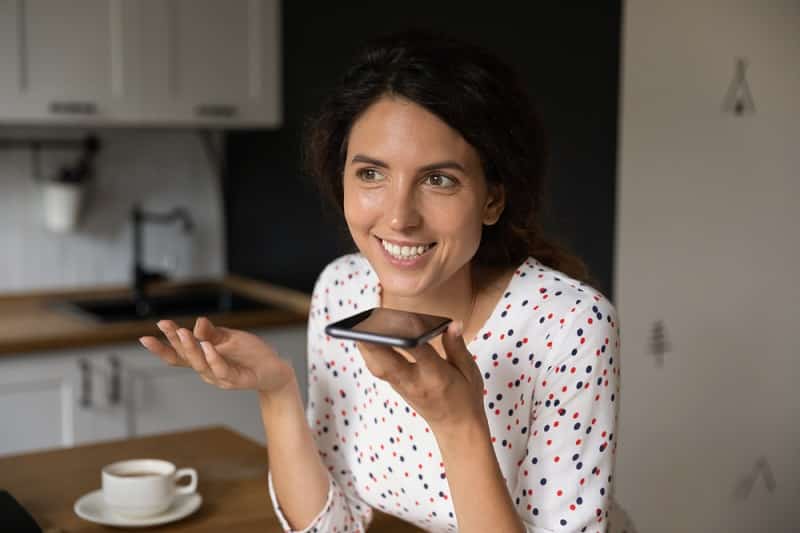 Air fryers were created to make oil splashes and other disasters less common. However, this does not mean that you tinker with your device if you don't have the expertise.
Instant Vortex, like other appliances, has a year-long warranty where you can get repairs and replacements for faulty fryers. Contacting customer support is also an essential step. It prevents you from causing irreparable damage to your appliance.
If electricity issues are why your fryer isn't starting, call electricians to deal with the problem. Many people think that avoiding a warranty and trying to repair their fryer is less expensive.
Unfortunately, this is not true because the repairs resulting from the damage you do to your fryer may be greater than the purchase price of the fryer.
Visit the website and contact customer services to figure out whether your device can be repaired or replaced under warranty. If the damage to your machine is too much, it is a better investment to buy a new one.
Conclusion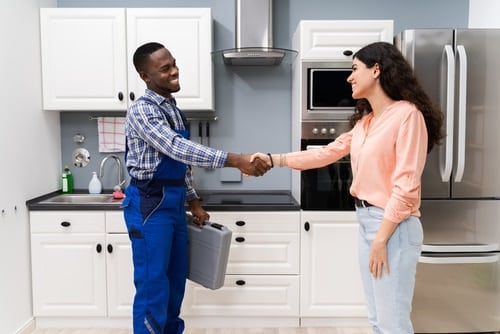 If your fryer isn't starting, check whether you have plugged it in before you call anyone. Then figure out if the sockets, cables, and switches appear functional. Furthermore, make sure that your lid and basket are sealed as per requirement.
If the fryer doesn't start at any of these stages, it needs servicing or replacement. It would be best if you referred to your user manual during all these steps. If a warranty covers your fryer, you can easily get it replaced or repaired.