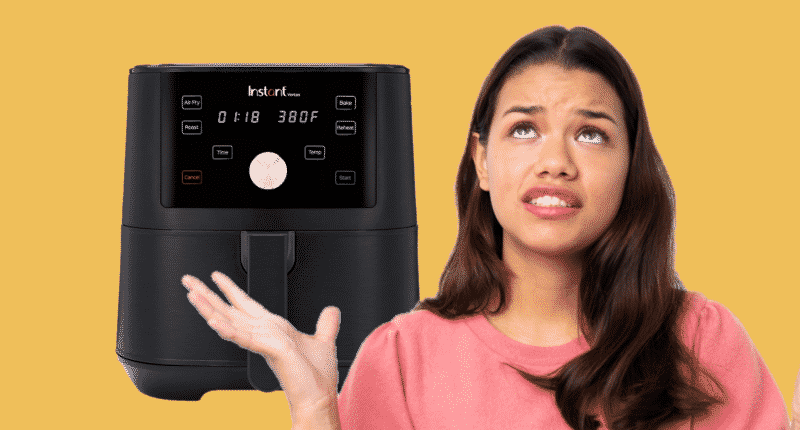 If you like eating fried foods but are getting sick and tired of dousing things in oil and cooking them, buying an air fryer is one of the best investments that you can make. Air fryers have revolutionized the way people fry and eat their foods. Instead of using lots of oil in a pan, you can just put in a few droplets and fry your favorite foods.
This is great for parents who have young kids that love eating fried foods. You might find yourself in a dilemma about what to serve them when they demand fried foods. But, with an air fryer, things will become easier. You don't have to worry about the harmful impact of consistently eating fried items.
Air fryers aren't a full solution, but it's definitely better than making your kids eat fried items all the time. Vortex is one of the major manufacturers of different kinds of air fryers, and the company has established itself as one of the leaders in the industry.
However, being an electrical appliance, your Vortex air fryer might also cause problems from time to time. Therefore, you need to make sure that you check the air fryer in case it's not working properly and follow some simple troubleshooting tips. Here are 6 of the most common Instant Vortex air fryer problems you are likely to experience and how to fix them.
Instant Vortex Air Fryer Problems
1. Power Issues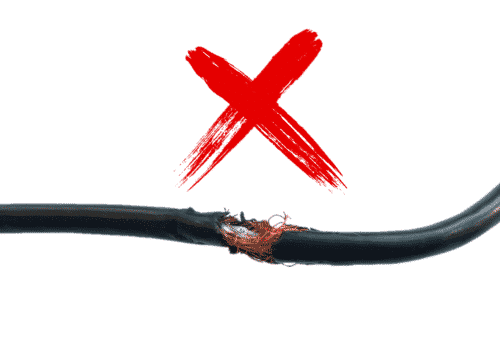 The power issue is pretty common with Instant Vortex air fryers, which can lead to two different scenarios. For instance, either the air fryer won't turn on, or it will switch off in the middle of a cooking session. Generally, these issues occur because of a failed cord connection. You have to check if the power cord connection is loose from the air fryer or the power source on the wall.
The easy fix is to remove the power cord and reinsert it tightly. Secondly, you could try looking for the circuit breaker. This is because when the breaker trips, it will lead to connection issues. We suggest that you check the circuit breaker and replace it if needed. Lastly, the power cord might be faulty or frayed, which could lead to serious problems.
A damaged power cord may also increase the chances of an electrical fire. It's best to pay attention to this and avoid using the air fryer when the power cord is damaged.
2. White Smoke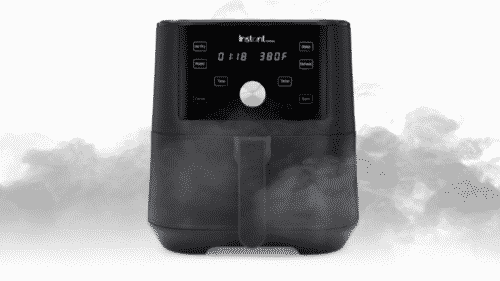 When the white smoke starts escaping from the air fryer, it is mainly because the food is moist or too much fat in the air fryer. However, it mainly depends on the odor of the smoke.
For instance, if there is a fire-like odor in the white smoke, you will need to unplug the air fryer and let it cool down. In addition, you could try reducing the fat or moisture content from the air fryer to fix the problem.
White smoke usually billows when residue heats up dramatically in your air fryer. Therefore, you need to make sure that the air fryer has been thoroughly cleaned out from top to bottom before you decide to use it again.
3. Black Smoke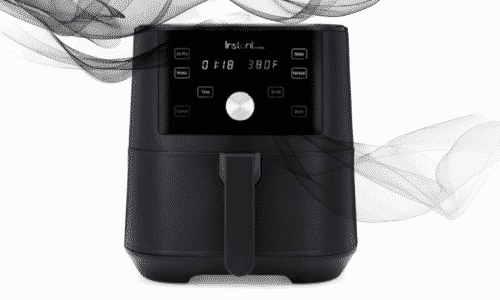 When black smoke starts coming from the air fryer, it's primarily because you are cooking fatty food in the air fryer, and that too, at a high temperature. Generally, when the fatty food creates oil and starts burning at high temperatures, the black smoke escapes from the air fryer.
To resolve this issue, you need to add water to the bottom shelf as it offers space for oil and will kill the smoke. Lack of water is a major problem that causes the smoke to emanate. Therefore, you need to make sure that you add a bit of water to the air fryer when cooking, along with the appropriate amount of oil as well.
4. Blue Smoke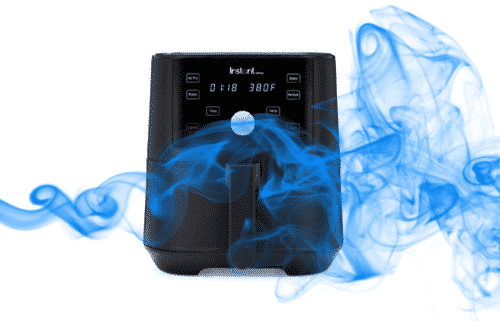 In case your air fryer is releasing blue smoke, it's because of an electrical issue. Again, the extremely high heat temperatures are the primary causes; when the plastic parts start burning, it eventually melts and releases blue smoke. In this case, you need to remove the air fryer from the power source and don't plug it in before the technician resolves this issue.
If you cannot find a viable technician, we suggest that you buy a new air fryer because blue smoke is a serious issue. It could cause the plastic to melt, leaving the exposed wiring underneath. That's a big risk and could cause serious damage to your air fryer in the long run. You really don't want to deal with this problem on your own.
5. Food Smells Linger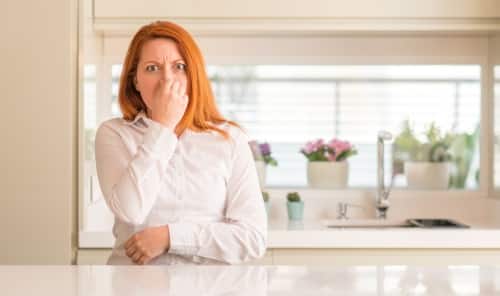 When the food smells linger in the air fryer, it's going to make it difficult for you to cook fresh meals. The smell of the old one often becomes too much to bear at times. In addition, it could lead to a bad odor of the food, or your food will smell of something else. This happens because most people don't clean their air fryers properly. This includes the trays, racks, and baskets within the cleaner.
You must clean all these components with warm water and soap. However, if the air fryer is dishwasher-safe, you can clean the racks and trays in the dishwasher as well. We are saying this because sometimes, the food from oils will drip into these components and aren't cleaned properly. Once these components are properly cleaned, the lingering smell issue will be resolved.
Make it a habit to clean your air fryer as soon as you are done cooking. Don't just leave the dirty stuff inside until the next time you cook something. Instead, clean it properly before keeping it back.
6. Food Is Not Crispy Enough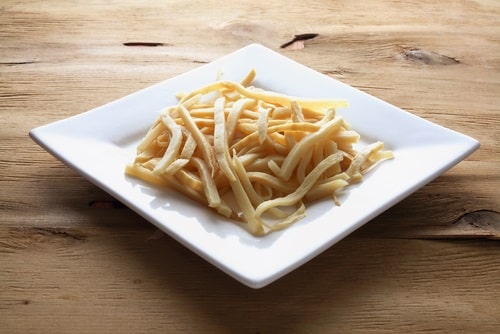 The air fryers are responsible for making the food crispy and giving them a crispy layer. So, when the food is not crispy enough, it will make it too dry, chewy, and soggy.
This is a serious issue because the texture is important, irrespective of what you are cooking. It doesn't matter if you're cooking fries or steak. It should not come out soggy. It's a common concept that food doesn't need oil to become crispy with the air fryer.
However, we suggest that you add a light and thin coat of oil to the food, and it will ensure that the food comes out with a crispy texture. This problem usually occurs because most people don't add even a small oil to their air fryers. But, again, this is going to ensure that the food comes out crisp and looking as if it was freshly fried.
Conclusion
These are just some of the most common air fryer problems that you will face with your Instant Vortex air fryer. You need to make sure that you keep your air fryer in prime condition by keeping it neat and clean. In case a problem arises, you should take the air fryer back to the technicians.
If it's covered in the warranty, you should take it back to the shop and see what they have to say. Vortex has a pretty lenient policy for these problems, so if a functional one arises, you can take it back, and they will fix it for you. If not, they will replace it with another one within the same price range.