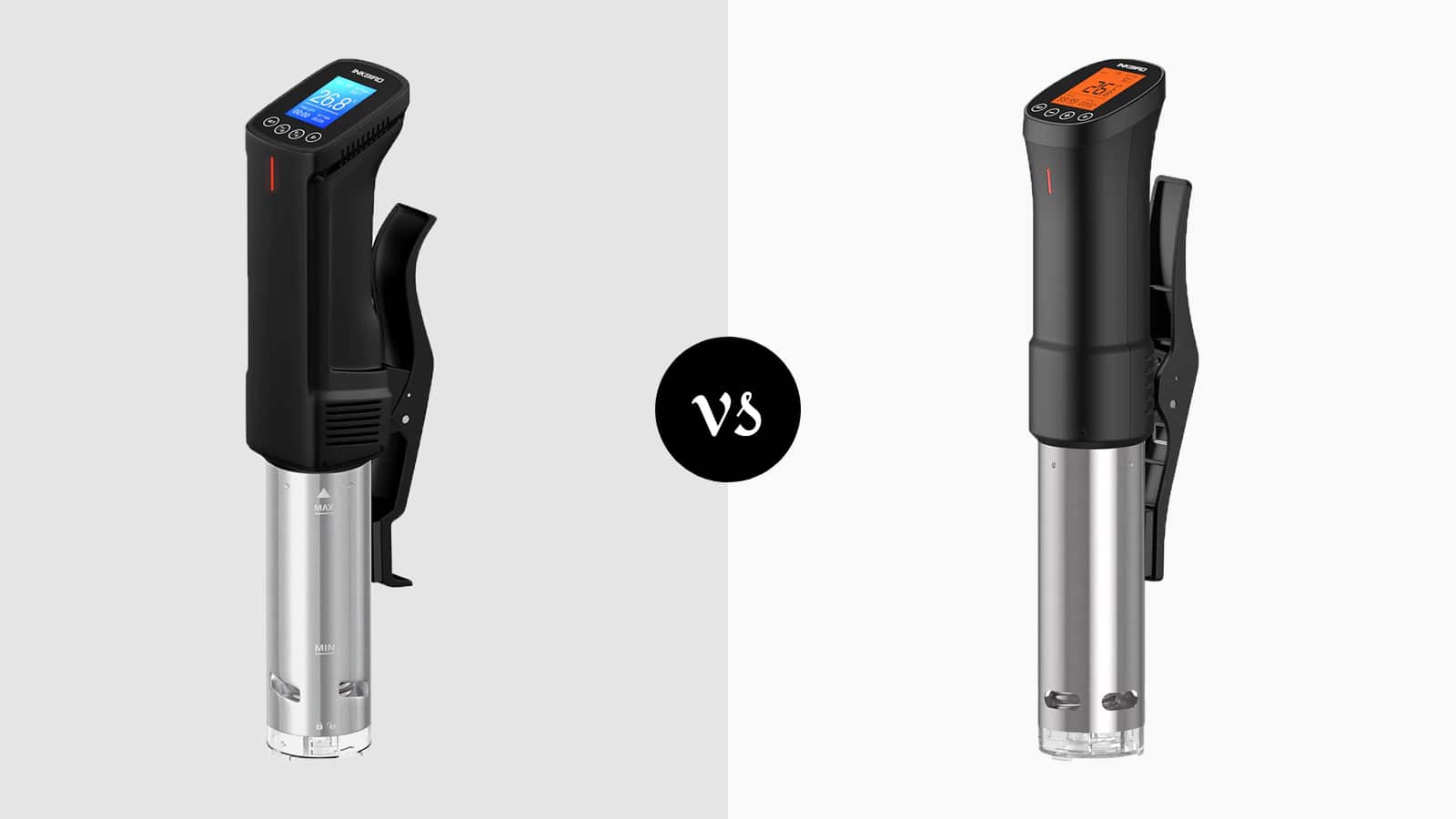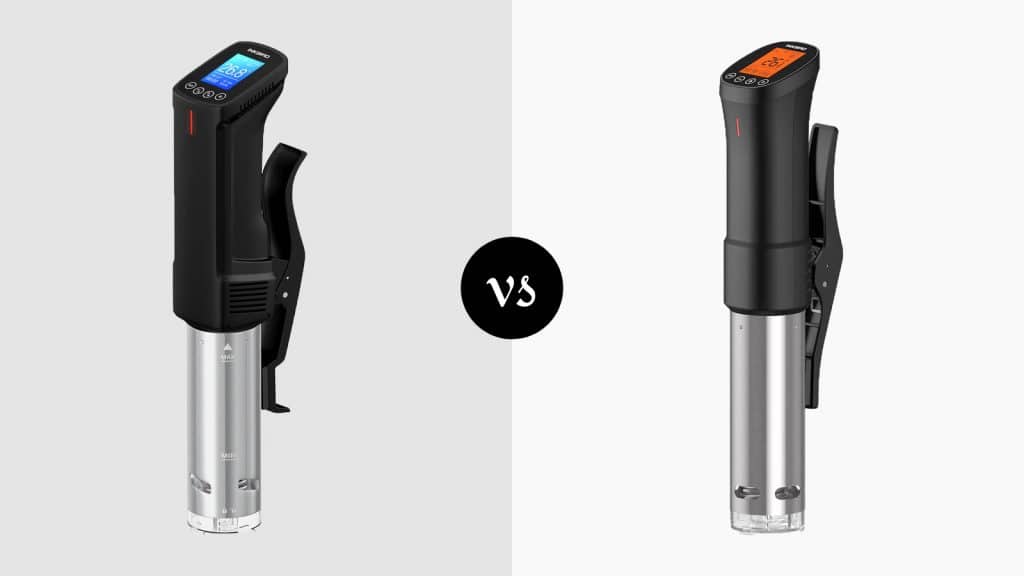 Inkbird sous vide machines are a preferred option for many, thanks to their excellent performance and features. They cook food at precise temperatures, resulting in healthier and tastier food.
The Inkbird ISV-100W and ISV-200W are the two highly sought-after sous vide machines on the market. Both are outfitted with many stellar features and are loved by many users all over the world.
So, what features do they have, and how are they different from other sous vide machines? More importantly, which one is worth your money? In this article, we will be comparing these two machines hereinafter. Read on to make an informed purchase decision.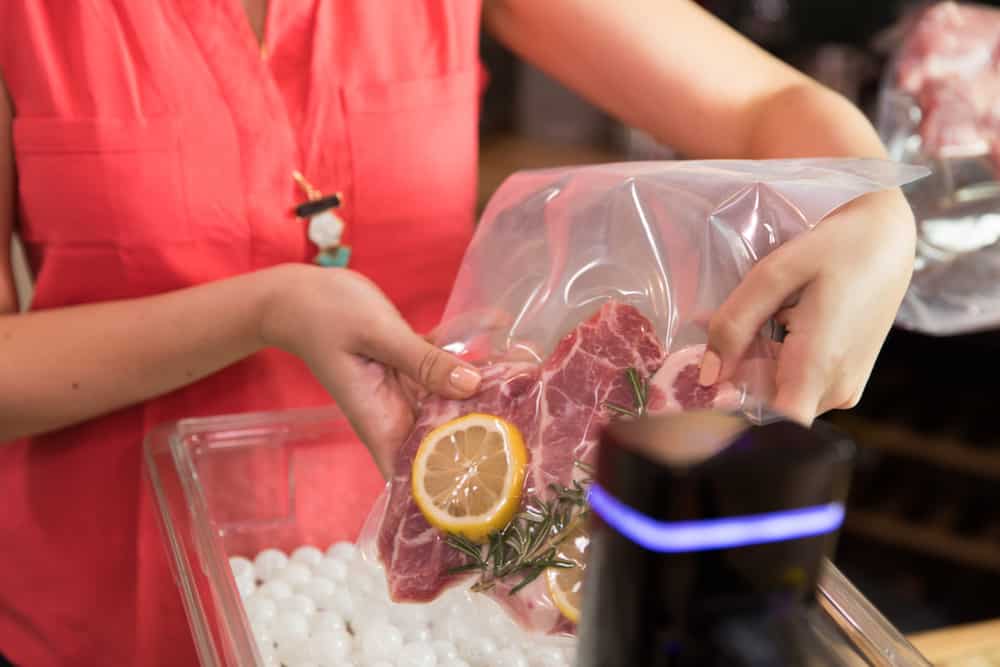 Inkbird ISV-100W vs ISV-200W
Here is a comparison between Inkbird ISV-100W and ISV-200W sous vide machines.
Comparison Table
| Features | ISV-100W | ISV-200W |
| --- | --- | --- |
| LCD Display | Yes | Yes |
| Safety Alarm | Yes | Yes |
| Mobile App | Yes | Yes |
| Temperature Range | 77 F-210 F | 32 F-194 F |
Inkbird ISV-100W
Starting with the Inkbird ISV-100W, it is among the company's best-selling sous vide machines. It is loaded with lots of cool features and is used by thousands of seasoned chefs and homeowners across the world.
Let's take a closer look at it and see what makes this sous vide machine so special.
Construction
Talking about construction first, the Inkbird ISV-100W sous vide machine is as good as anything. It is made of stainless steel and is highly durable. Stainless steel is known for its corrosion and heat resistance.
So the heat won't cause it to expand over time. If taken care of properly, it can serve you for several years. This steel construction also gives a stunning look to this unit.
Performance
There are many reasons to love the Inkbird ISV-100W sous vide machine, but the reason that stands out the most is its excellent performance. It cooks food consistently at the right temperatures, and your food won't be overcooked or undercooked.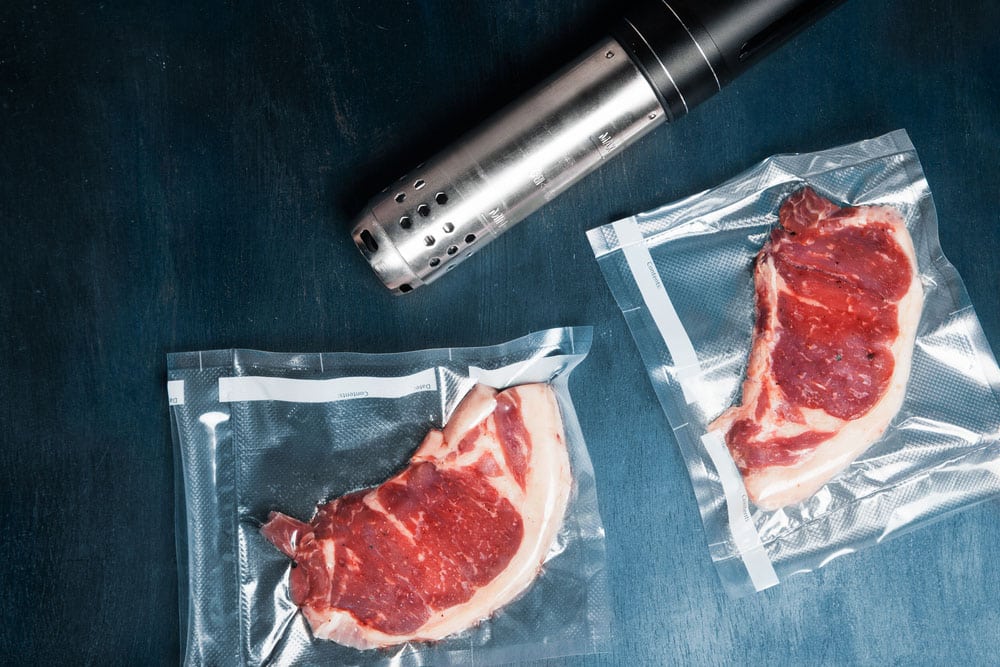 Not only that, but the food will also be healthy and hold their nutrients. As its name suggests, the Inkbird ISV-100W sous vide machine is a 100-watt unit. Its energy efficiency has also impressed many users. It allows you to set any temperature ranging from 77 F to 210 F.
Features
The Inkbird ISV-100W sous vide machine boasts many groundbreaking features. For starters, it can be operated with wifi. It comes with a free Inkbird mobile app. From cooking status to temperature settings, everything is just a touch away.
You can also install the app on other phones and connect it to the appliance. Seriously, cooking was never this convenient. Furthermore, the Inkbird ISV-100W sous vide machine has an alarm safety mechanism to ensure its safety.
If the water level is too low, it will let you know. Apart from that, it will also alert you when it reaches the right temperature. Not only does it keep the appliance safe, but it also gives you peace of mind.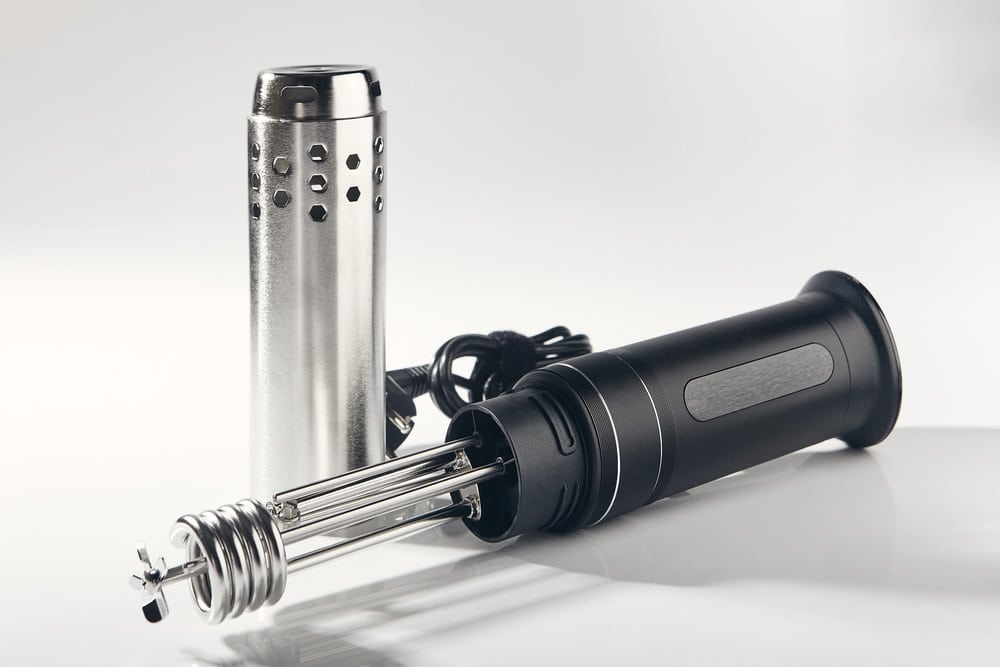 The setup process of the Inkbird ISV-100W sous vide machine is also fairly straightforward. Simply plug it in, and it will turn on automatically. Then, go to the mobile app and add a device. Now, enter your wifi details, and that's it! You are good to go!
Lastly, you can also set a time, so your food doesn't overcook. Put your Inkbird ISV-100W sous vide machine in a container filled with water and put the food to be cooked in a bag. It has an LCD display that will keep you updated about the cooking progress.
Inkbird ISV-200W
The Inkbird ISV-200W is another great sous vide machine manufactured by Inkbird. Let's discuss its features in detail.
Construction
Like the ISV-100W, the Inkbird ISV-200W sous vide machine is also made of stainless steel. It is heat, water, and corrosion-resistant, so you can rest assured that it won't go bad any sooner.
Performance
The Inkbird ISV-200W sous vide machine can reach high temperatures and is also capable of cooking at low temperatures. It goes without saying that different recipes call for different temperatures.
Regardless of the temperature requirements of your recipe, this appliance will not let you down. Its heat power is 1000 W, just like its sibling. As for temperature range, you can set any temperature from 32 F to 194 F.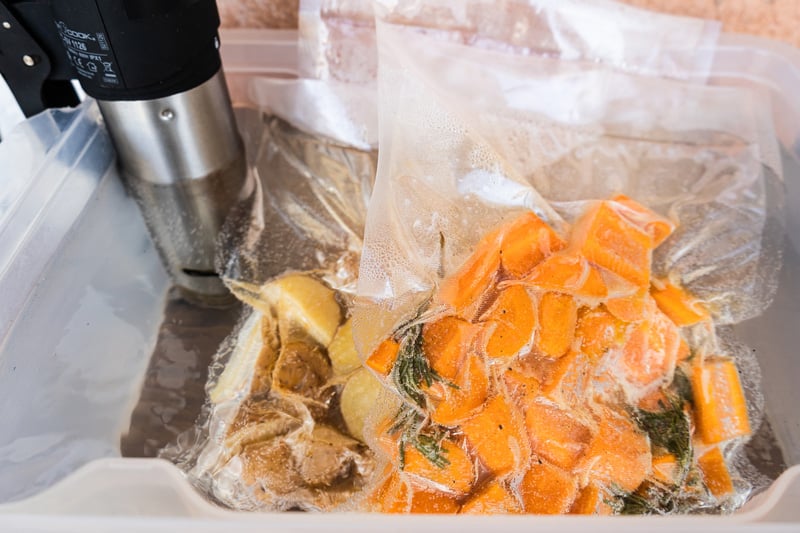 No matter what temperature you set; it will always cook the food consistently. Its silent design means that it operates quietly, even when working at high temperatures.
Features
Using the Inkbird ISV-200W sous vide machine is an absolute cinch, thanks to its wifi functionality and LCD display. It can also be operated via wifi, and you can control all the features from the mobile app. And yes, the app is free and compatible with both iOS and Android devices.
The LCD display has four buttons, such as the set button, run/stop button, etc. You can find information about everything on this display, be it the current temperature, set temperature, or remaining time. You can choose the recipe from the mobile app or the LCD display.
The buttons are big enough, and the text is also easily visible. The Inkbird ISV-200W sous vide machine also features a safety system that alerts you when the water is warm enough. Moreover, this system turns off the unit in case the water level is low.
Final Verdict
The Inkbird ISV-100W and ISV-200W are two highly popular sous vide machines by Inkbird. Both have similar features and price tags.
Although both models are great, the ISV-200W wins this battle by a small margin, thanks to its greater temperature range. It can achieve high temperatures, making it a suitable option for chefs. Having said that, the ISV-200W is also an excellent option.