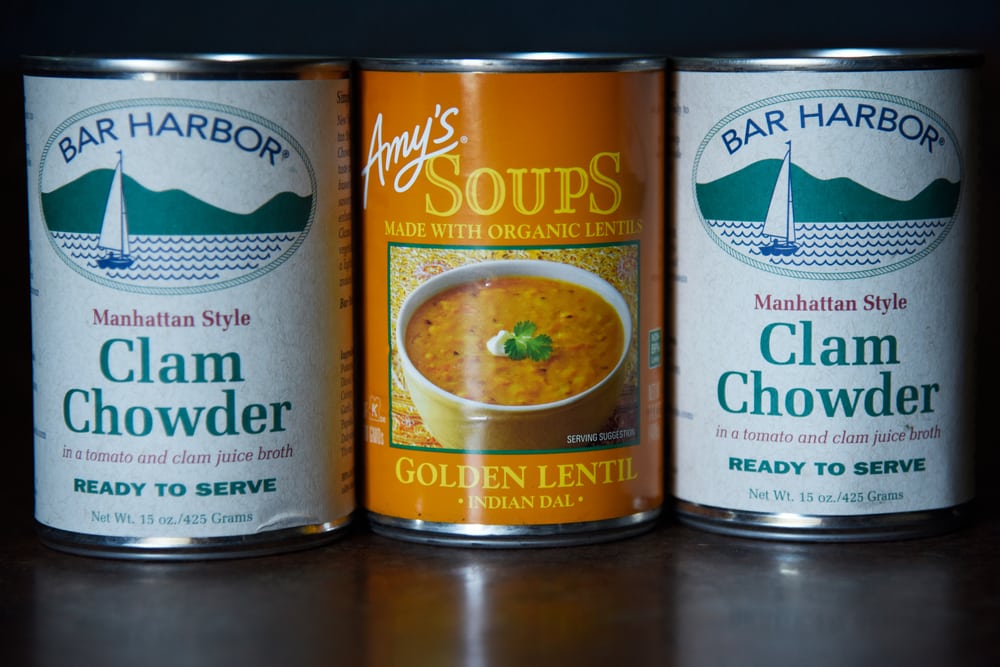 Lunching is some people's favorite meal of the day, but not everyone has the time to cook a three-course. For all those people, canned clam chowder has become a promising choice, and it's extremely easy to cook and eat. If you have tried homemade clam chowder, we are sure you are aware of the creamy and rich flavor. However, canned clam chowder isn't that good, but you can always improve the flavor. So, let's see how that can be done!
How To Improve Canned Clam Chowder?
If you want to improve the canned clam chowder, you need to have various ingredients on hand because some additional ingredients are needed to enhance the overall flavor. Some of these ingredients include the following;
The can of clam chowder
Some clams
Half cup of cream or milk
One tablespoon of butter or olive oil
One rib of chopped celery
¼ chopped onion
Two chopped and precooked bacon slices
Fresh parsley or old bay seasoning
When you have these additional ingredients, there are two methods to cook them, such as on the stovetop and in the microwave. In case you want to use the microwave, follow the below-mentioned steps;
First of all, take out the microwave-safe dish and add chopped onion and celery
Add 2 tablespoons of water to them and cook them at the highest temperature for three minutes and make sure the vegetables remain tender
Now, mix up milk, can's contents, bacon, and milk and heat them for 2.5 minutes at high settings
After this, just garnish the dish with fresh parsley or old bay, whatever you prefer
On the other hand, if you don't want to use a microwave and prefer a stovetop, the following instructions can be followed;
First of all, take out the stockpot and heat oil in it
Add chopped celery and onion, and don't forget to saute them for over three minutes (it will ensure tender yet crispy veggies)
Now, add clams, soup, milk, and bacon and heat them for over ten minutes at medium or low heat (do keep stirring the mixture)
On the top, just add fresh parsley and old bay seasoning as garnish
Additional Ingredients That Enhance The Flavor
We have shared the method to improve the flavor of canned clam chowder. In case you have the condensed chowder, you can add whole milk and heavy cream, topped with some butter and bacon. However, there are some other ingredients that you can try, such as;
Slices of bacon and butter
Garlic, onions, leeks, and celery
Red potatoes
White pepper and thyme
Bay leaf
Chopped clams
Fresh chives
You can also add clam juice for adding the clam flavor to your chowder
The Bottom Line
Clam chowder is a unique form of soup and contains various ingredients, such as seafood, onions, herbs, milk, tomatoes, and vegetables. Chowder is known for its delectable flavor. However, the canned versions aren't that great, but we shared some ways to improve the flavor. So, try out these ingredients and enjoy an alleviated flavor in your canned chowder!