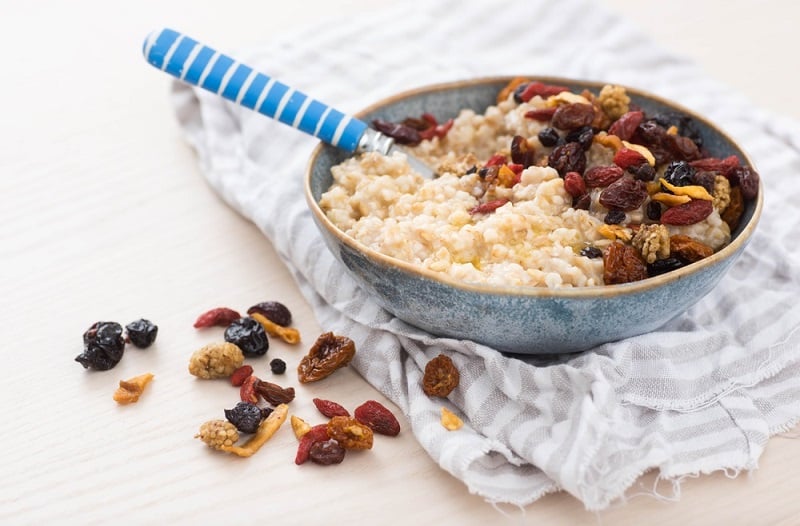 How To Cook Steel Cut Oats In A Pressure Cooker
Do you like the idea of being able to eat healthy and nutritious steel cut oats, but wonder how to cook steel cut oats in a pressure cooker? It's quite simple and actually softens the texture of them too, so they are nice and soft and creamy, and of course, delicious!
One of the first things you have to remember when you decide to cook steel cut oats this time-saving way is that you must make sure the ratio of water to oats only fills up the pressure cooker halfway, or it could make too much foam during the cooking process. If that happens, it could clog up your pressure release valve, which is dangerous. When in doubt, check the manual of your pressure cooker to see what it says about cooking foods like oats.
Then, you have to decide whether to buy one of two kinds of steel cut oats. There are regular, as well as quick-cooking varieties. Be sure to choose the regular type, as the quick cooking type of steel cut oats turns into an icky sticky mush if you try to make it in a pressure cooker!
You also need to be sure to grease your cooking pot before putting in the oats, as this will help to cut down on the amount of foam produced during the cooking cycle. Plus, it also makes it so much easier to clean your pressure cooker afterward, since no oats will stick to the pot and make a horrible mess.
When it comes to cooking steel cut oats in a pressure cooker, it takes between 10 and 13 minutes of cooking time. It all depends on what type of texture you like in your finished product. If you want them to be chewy, aim for closer to 10 minutes, but if you like your oats creamy, go for a longer timeframe.
Another tip for cooking steel cut oats in a pressure cooker is never to use the quick release valve. It's best to let the pressure cooker do its thing naturally and cool down gradually. Also, it's best not to use a warm setting if your cooker has it, as that could cause your oats to get burned. It may take between 10 and 15 minutes for a pressure cooker to cool down by itself, dependent on the brand and size of your pressure cooker.
The best thing about learning how to cook steel cut oats in a pressure cooker is that its simple, fast, and almost entirely hands-off. You get a nice, deliciously cooked finished product with the exact texture you prefer and can add in any type of flavoring, nuts, fruits, etc. to top it off! So if you love oats, but don't like having to wait forever for them to cook, then why not try cooking them in your pressure cooker today! Breakfast time will be awesome!
Related Video: