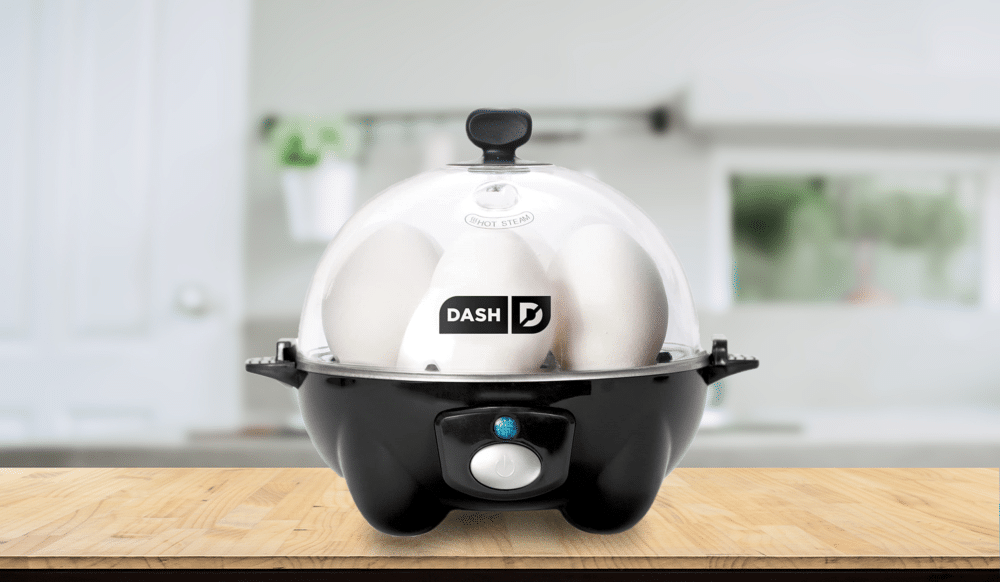 Before we look at cleaning a Dash egg cooker, let's look at what it is for those of you who are not familiar with the appliance.
What is a Dash egg cooker?
The Dash egg cooker is a nifty little appliance used for – you guessed it! Cooking eggs. It can be used to make hard or soft-boiled eggs, poached eggs, or omelets.
The boiling tray holds up to six eggs at a time and the appliance features a see-through lid so you can keep an eye on your eggs while they cook.
What parts will I need to clean?
Many users report issues with their appliances that sometimes occur because they ignore the maintenance schedules.
If you want to extend the lifespan of your machines and get the best performance out of them, then you need to set aside some time to keep them clean and well-maintained.
Otherwise, you won't get anywhere with managing the efficiency of the unit, and it will break down in a few months.
With that said, many users have asked for some tips on how to clean the Dash egg cooker recently. If you're also using a similar unit and don't know how to clean it, then the following details will help you with a better understanding.
How To Clean a Dash Egg Cooker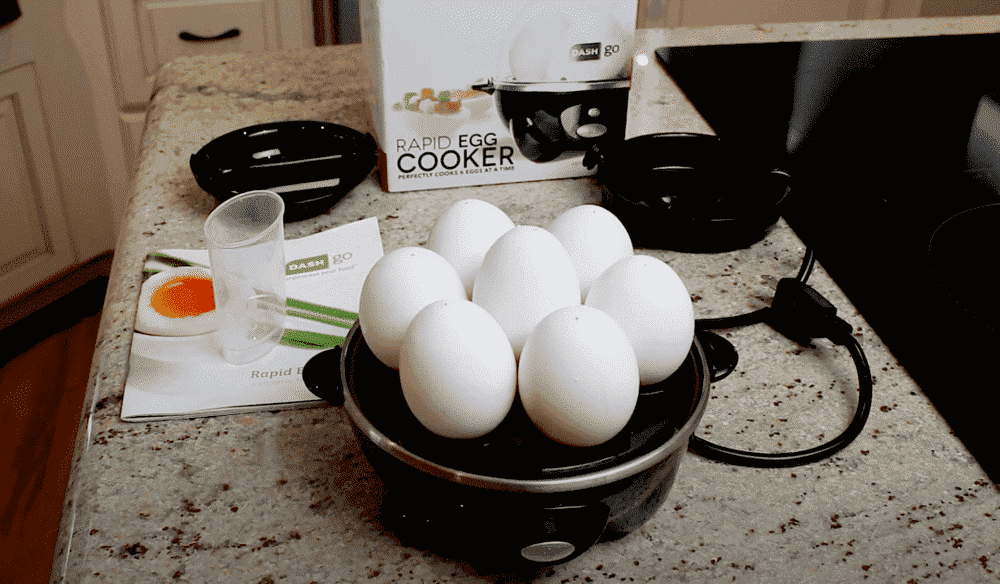 The cooker has several separate, loose parts and they all need to be kept clean, especially the parts that hold eggs out of their shells like omelets or poached eggs.
The parts include the removable lid, the boiled egg tray, the water holder, the omelet bowl, the poaching tray, and the measuring cup.
When working with eggs, you know that they can leave a sticky residue that once dried, is difficult to remove so always clean your Dash egg cooker immediately after use.
1. Removable parts
Our first tip is that all the removable non-electric parts on a Dash egg cooker are dishwasher-safe. This makes it easy to wash them.
We advise you to scrape any egg residues from inside the trays off using a spatula before putting the pieces into the dishwasher machine.
Simply place them upside down on the upper rack of the dishwasher, add your usual detergent, and wash them on a hot cycle with the other dishes as usual.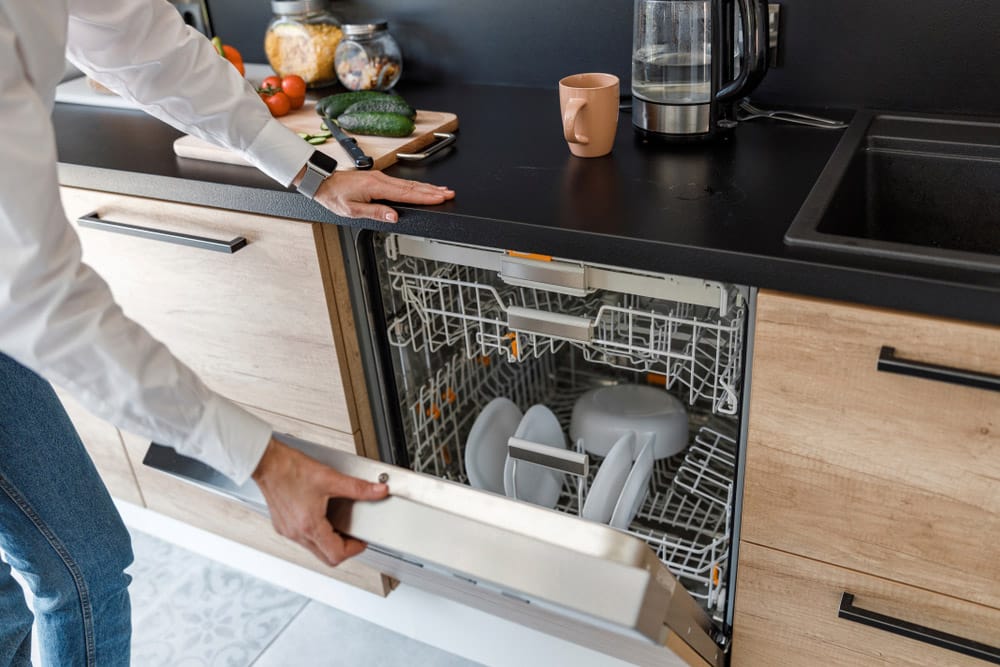 If you don't have a dishwasher, put all the loose parts into your kitchen sink and wash them with hot soapy water. Rinse and dry them before reassembling your egg cooker.
2. Main body
For the main body of the cooker, before cleaning it you must first unplug it from the power source to prevent electrocution. The residue left by eggs on the body of your cooker can be quite tricky to deal with if you don't know how.
Luckily, you can easily manage the cleaning process for the Dash egg cooker by using a vinegar and water solution. Alternatively, use an ammonia-based kitchen detergent.
This process only takes around 10 minutes, and you don't have to follow any extensive, complicated procedure to clean the unit.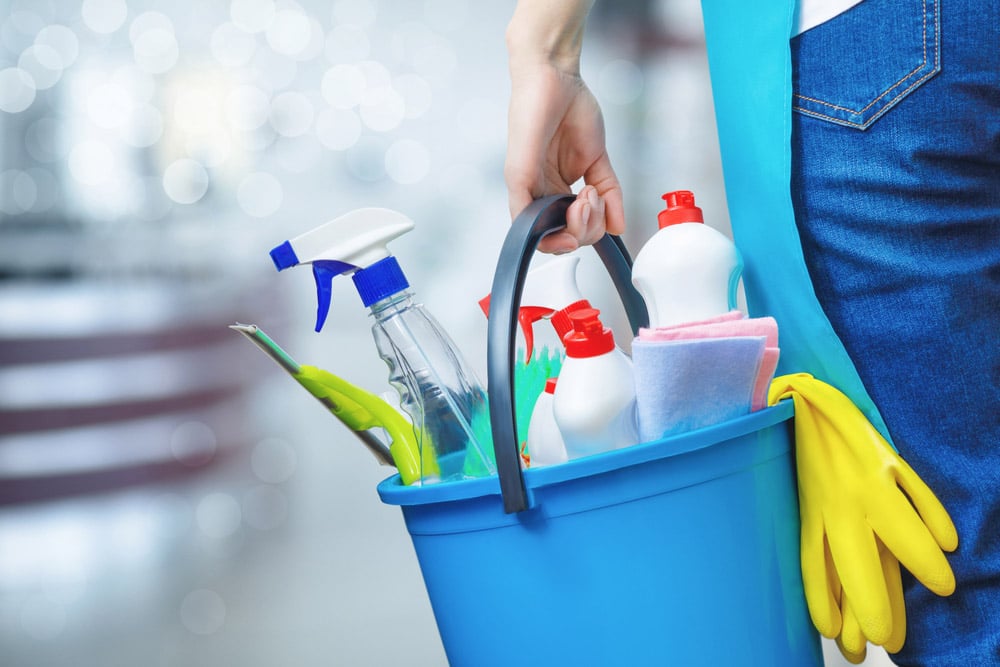 All you need to do is follow the basic steps mentioned here, and your egg cooker will be clean in no time. Never immerse this part of the cooker into water as it contains the electrical components.
Wipe the main body of the appliance with a damp cloth and your cleanser of choice. We like diluted dish detergent, ammonia cleaner, lemon juice, or diluted vinegar. Your choice!
3. Lid and tray
Remove the lid and tray so that you can see the inside bottom section of the cooker. Wipe this down too. If there is anything stuck down there, pour in a little vinegar solution and leave it to soak for 5 minutes before wiping it off.
4. Plate
Sometimes the bottom inside plate of the egg cooker develops mineral deposits. This is totally normal and can be from your water supply or the outside shells of the eggs. It is not corrosion although it may look like it.
Brown eggs seem to leave more of these deposits as they have pigments in their shells. It's super easy to clean.
Just pour some undiluted white vinegar into the bottom of the cooker (enough to cover the bottom), leave it to stand for 15 minutes, then wipe it out with a clean cloth.
The vinegar will dissolve the minerals and your Dash egg cooker will be shiny again.
We hope you enjoy many happy years with your Dash egg cooker!