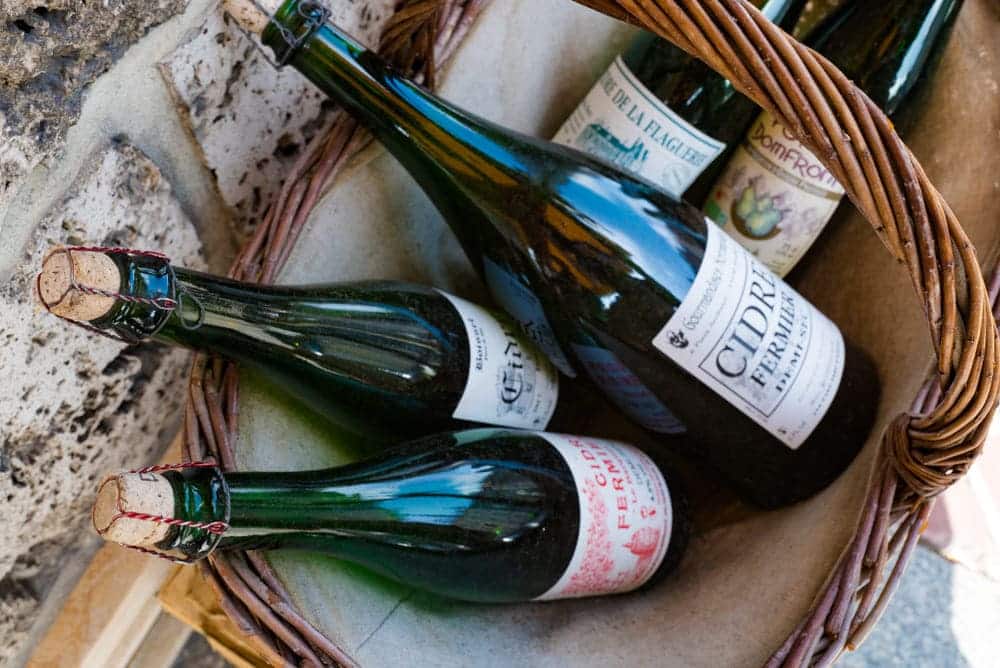 Everyone loves to sip on drinks, and there are different ingredients that round up the perfect flavor. One such ingredient is cider which is consumed as it is but can be mixed with other drinks as well. Cider is available in different forms, such as dry cider, hard cider, and apple cider. However, we are writing this article to share the dry cider substitutes!
Dry Cider Substitutes
This is a refreshing beverage and tends to flavorful. It has convenient drinkability but is available in different styles. This is a great option for people who don't want the heavy and bitter flavors. In the majority of cases, cider is chosen by people who are tired of beers. This is a crisp beverage and has an alcoholic configuration.
Dry cider is made by fermenting fruit juice (apple juice, in the majority of cases). Dry cider has less than 0.5% of residual sugar and is considered more acidic as compared to other cider forms. The yeast tends to consume the natural sugar of cider and which makes it a less-sweet yet highly alcoholic. Generally, dry cider is aged in oak barrels which improves the mineral quality. Now, let's move to the substitutes, shall we?
1) Rice Wine Vinegar
If you want to substitute dry cider, rice wine vinegar is a suitable choice. It has a mild sweet flavor, but it will have fruity tones. When it comes down to acidity, rice wine vinegar can substitute dry cider pretty well. However, the nutrient profile is pretty different, so that's something you need to consider. The flavor combination will help everyone bring out the acidity like a dry cider. Not to mention, it's perfect for salad dressings!
2) Lemon Juice
When it comes down to substituting dry cider, you must consider the acidic nature and what can be better than citrus fruits and vegetables? Yes, we are talking about lemon or lime. That being said, you can substitute dry cider with lemon juice or lime juice because it can help replicate the acidic nature. However, it might lead to a different flavor.
Generally, adding lemon juice or lime juice will add freshness. You must keep in mind that it has low pH but high acidity.
3) White Wine Vinegar
This is another great substitute for dry cider. There are multiple brands out there offering white wine vinegar, and the flavor will be different for all of them. In the majority of cases, white wine vinegar has a harsh flavor. Some people believe that the intensity is stronger as compared to a dry cider. For this reason, it is better to use it in less quantity, but the fruity tones will be lacking.
4) Champagne Vinegar
We all love champagne, and champagne vinegar can easily replace dry cider. This is one of the great matches. On the contrary, the fruity tones are absent, but the acidic profiles are pretty identical to a dry cider.
5) Sherry Vinegar
For everyone who wants to spruce up the flavor, sherry vinegar is a great option for replacing dry cider. However, the different flavors won't be bad. On top of everything, sherry vinegar has a similar acidity profile when compared to a dry cider.
6) Red Wine Vinegar
We are sure that you are going to use the commercial version, which means you have to be mindful of the harsh and strong flavors. When you are replacing dry cider with red wine vinegar, the best practice is to start with less and add more to tweak the recipe. But again, the red color of this wine vinegar can change the appearance of your drink or recipe!
7) Apple Juice
This might be your closest shot to replicate dry cider. This is because it has the apple flavor. On the contrary, it doesn't have acidity, so that can affect the flavor a bit.
8) White Wine
In case you want to replace dry cider, opt for white wine because it can help match the flavor impeccably. The best thing about this substitute is that white wine can match the sweetness of dry cider like a charm.
The bottom line is that dry cider can be extremely hard to find. However, you won't have to worry as long as you have the substitutes mentioned in the article above!