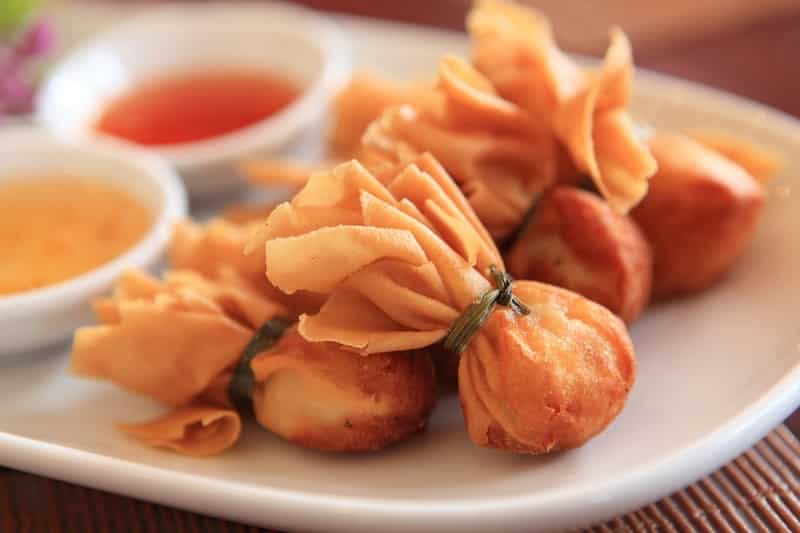 Crab rangoons are also sometimes called crab puffs or Chinese wontons. They're small, crispy appetizers that are mainly served in American Chinese restaurants. The outside consists of a Chinese wonton wrapper.
The filling is usually imitation crab meat or crab meat plus other flavorings. The rangoon is folded into a four-pointed star shape. The snacks are then deep-fried in oil and served hot or cold with a sweet and sour dipping sauce.
Once you have tasted crab rangoons, you will be hooked, so it's good to know they are easy to freeze. This way, you will always have a supply in the freezer when the urge to snack comes upon you! You are not alone in your love for crab rangoons – they are among the most popular "Asian" appetizers on Chinese and Thai takeaway menus across America.
But, of course, crab rangoons are not true Asian food. Cream cheese, found in the filling, is unknown in most Southeast Asian countries. Why worry about where they originated from, though? We know that they are seriously yummy!
Can you freeze crab rangoon safely?
Yes, you can! After the rangoons have been filled and closed, you can freeze them before frying. As long as you freeze them straight after filling and don't store them for more than a month, they will be perfectly safe.
They can then be fried directly from frozen without defrosting. This helps them hold their shape well because they will get crisp before they can deform into a flat star shape.
What are they made of?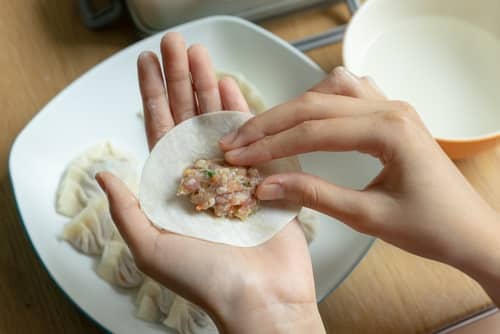 Besides the wonton wrapper on the outside, which is made from similar pastry to that of spring rolls, the filling is made of about 12 ingredients blended into smooth creaminess – cream cheese, crab meat or, more often, imitation crab meat, spring onions, garlic, soy sauce, sesame oil and more.
Can You Freeze Crab Rangoon?
1. Storing crab rangoons unfrozen in the fridge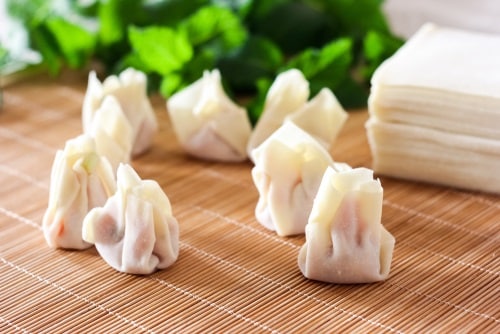 Can you store a box of cooked/uncooked crab rangoons inside the freezer? Yes, you can.
Whether you had some leftover crab rangoons from the local takeaway or made a big batch for an upcoming party, you can store them in the fridge for a maximum of 2 days.
However, because crab meat, cream cheese, and the fridge itself contain a lot of moisture, your crab rangoons will become soggy, and the taste will be ruined if refrigerated for longer than that. Also, wonton wrappers are fragile and delicate, so long periods inside the fridge will suck the moisture out of their edges, making them hard and unappetizing.
There is also a risk of deterioration and bacterial contamination if they are stored for longer.
When making rangoons, the wrappers are usually dampened before wrapping. If you did this, be sure to keep a small distance between each crab wanton as wet wantons touching one another will stick together. This will lead to undesirable results when you try to reheat them.
2. Storing them uncooked in the freezer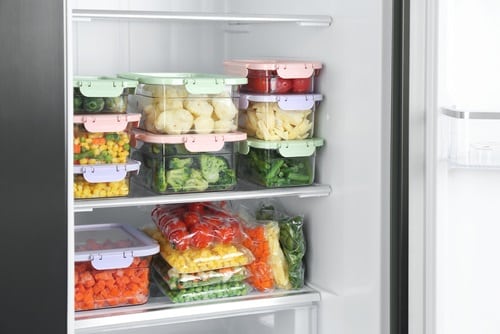 The proper procedure for storing uncooked crab rangoons inside a freezer is as follows:
Spread your crab wontons over a lined baking tray, leaving space between each one. Freeze them for 12 hours until completely firm. This is an important step when freezing your crab wontons because freezing room temperature crab wantons together will make them stick, which will cause them to break when you try to separate them.
Place your crab wontons inside a plastic bag after they're completely frozen. Use a vacuum sealer to pump excess moisture and air out of the plastic bag.
Using a freezer will let you freeze your uncooked crab wontons for up to 1 month.
3. Freezing cooked crab wontons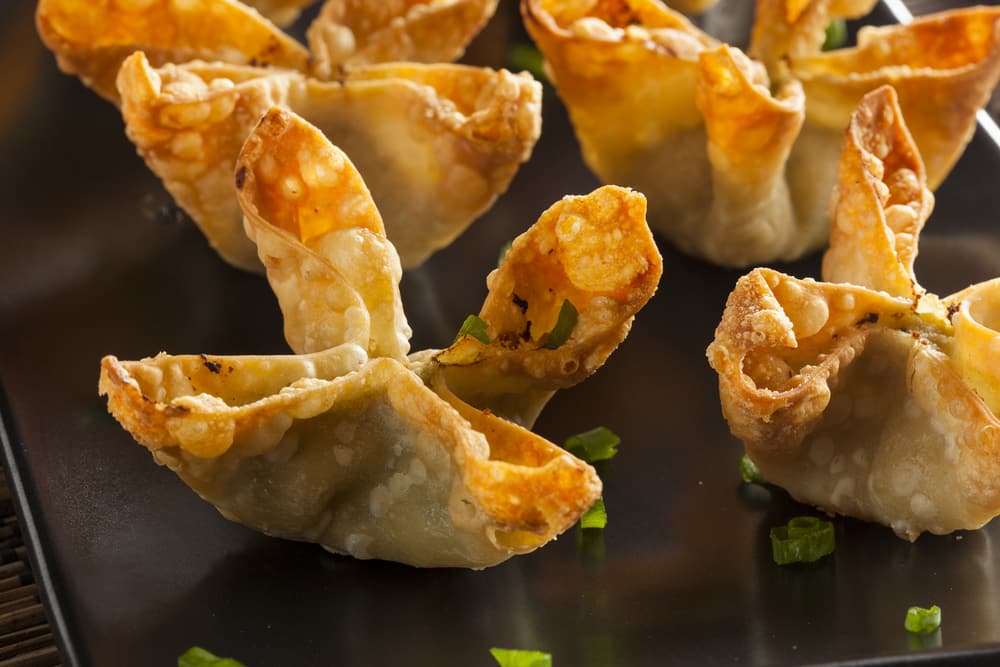 To freeze cooked crab wontons, place them inside a plastic container and freeze for one month. Then, reheat them by wrapping them in foil and placing them in a preheated oven for 7 minutes. Open the foil for the last minute or so to ensure crispiness. Alternatively, you can reheat them in a frying pan in a small amount of heated oil.
Microwaving them is not a suitable reheating option as they may explode and/or lose their texture.
Conclusion
Whether you have leftover crab rangoons from the restaurant or have made a batch of them at home, you certainly don't want to waste a single one. There's no need to throw them away – stored correctly, they will be just as crisp and creamy for weeks to come.