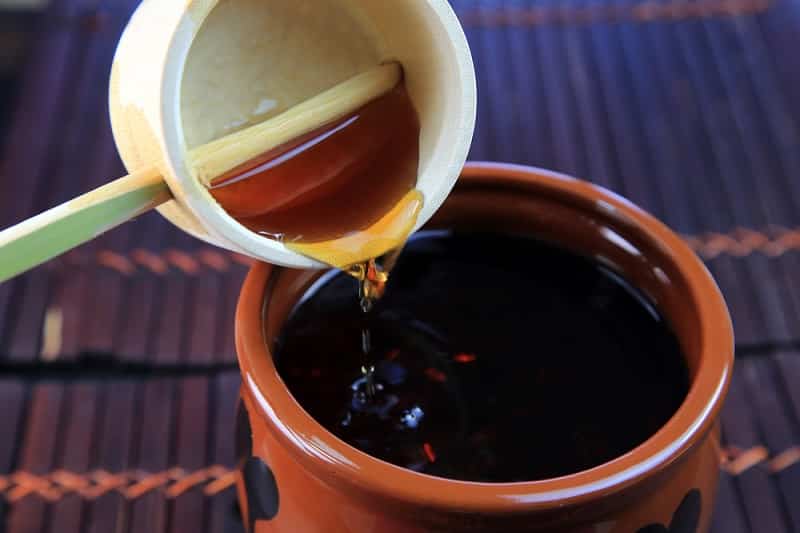 DISCLOSURE: This post may contain affiliate links, meaning when you click the links and make a purchase, I receive a commission. As an Amazon Associate I earn from qualifying purchases.
There are certain types of ingredients that are not used in every dish. But they are still quite common. This is because people always keep these ingredients at home.
You never know when you might need a particular spice or sauce. Therefore, it is better to have something available at home for emergencies than to run to the store before you start cooking.
Vinegar has been around for centuries. Some of its varieties are also used in medicine. It is aged like wine. In fact, wine was used to brew vinegar in ancient China.
Each variety of vinegar is made with a different ingredient. But they are all acidic in nature. Some types of vinegar are pretty expensive due to the long aging period.
Vinegar has many uses. But it is important to use it in moderation. Too much vinegar can ruin the taste of your dish. The most common use of white vinegar is in salads.
But it is also an important ingredient of almost all kinds of soups. Without vinegar, some of the best dishes won't have their delicious tastes.
Although there are different types of vinegar, white vinegar is the most popular. Everyone has a bottle of white vinegar in their kitchen. Each type of vinegar has its own color and taste.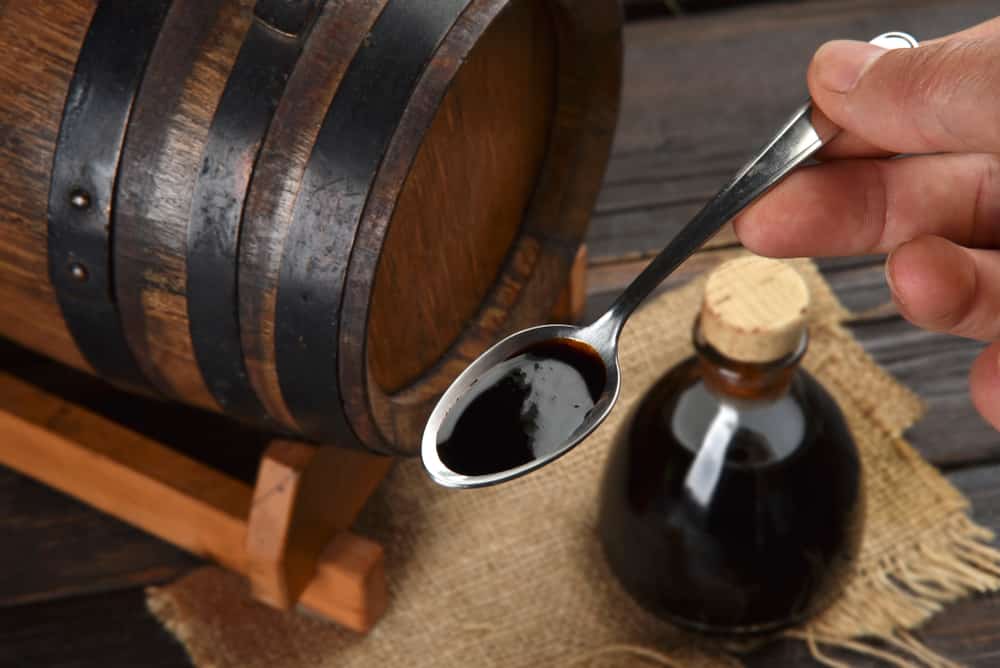 You can use them for different dishes. Black vinegar is a type of vinegar that is used chiefly in Chinese cuisines. There are different varieties of black vinegar. It has a very dark color.
Due to the popularity of Chinese cuisine outside of China, the demand for black vinegar has also increased.
Everyone wants to make authentic Chinese cuisine, and black vinegar is very important for that. But it is pretty hard to find.
We are sharing the black vinegar substitutes in this article, so you can finish cooking your recipe! With the help of these substitutes, you can make authentic Chinese cuisine easily.
Black Vinegar – What Is It?
If you are using a foreign ingredient, it is best to learn all about it first. When you don't have prior experience with an ingredient, you won't know how to use it in a recipe.
When it comes to traditional dishes, no one can know them better than the natives. But that doesn't mean you can't make Chinese cuisine if you are an American. You just need the right ingredients and a recipe to follow.
Black vinegar is an umbrella term that covers different kinds of vinegar with dark colors. There are basically two types of black vinegar, known as Chinkiang vinegar and mature vinegar.
The Chinkiang vinegar is rice vinegar with a black appearance and is aged to bring out the woody, malty, and smoky flavor. As the name suggests, this black vinegar is made from sorghum or rice.
The second one is mature vinegar which is famous in Northern China. The mature vinegar is made from peas, sorghum, barley, chaff, and bran.
That being said, mature vinegar has a strong smoky flavor. For this reason, it's great to use as a dipping sauce. But for those who are not used to the taste of black vinegar, the mature vinegar can be a bit too strong.
This is why it is better to go for the Chinkiang vinegar if you are using black vinegar for the first time. But if you can't find either type, it is time to look for a substitute.
Black Vinegar Substitute
Here are the black vinegar substitutes that you can use in place of both Chinkiang vinegar and mature vinegar:
1) Balsamic Vinegar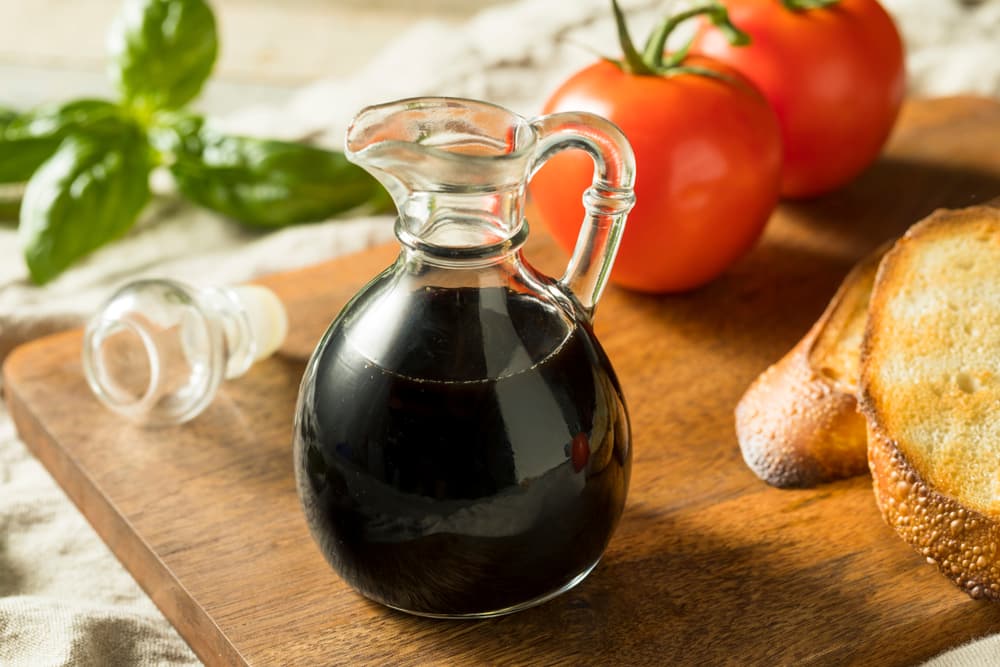 For the most part, balsamic vinegar and black vinegar are often confused with each other. However, it's essential to note down that balsamic vinegar has a somewhat identical flavor and similar appearance.
This vinegar is sweeter as compared to black vinegar. As a result, it's suitable for sweet dishes.
When choosing a substitute for an ingredient, it is best to keep in mind the kind of dish you plan to make. A substitute may be suitable for a dessert, but it might not work for salty or spicy dishes.
Although black vinegar itself has a faintly sweet flavor, it can still be added to spicy dishes. But that might not be the case if you are using balsamic vinegar. So, pick a substitute based on the recipe.
2) Rice Vinegar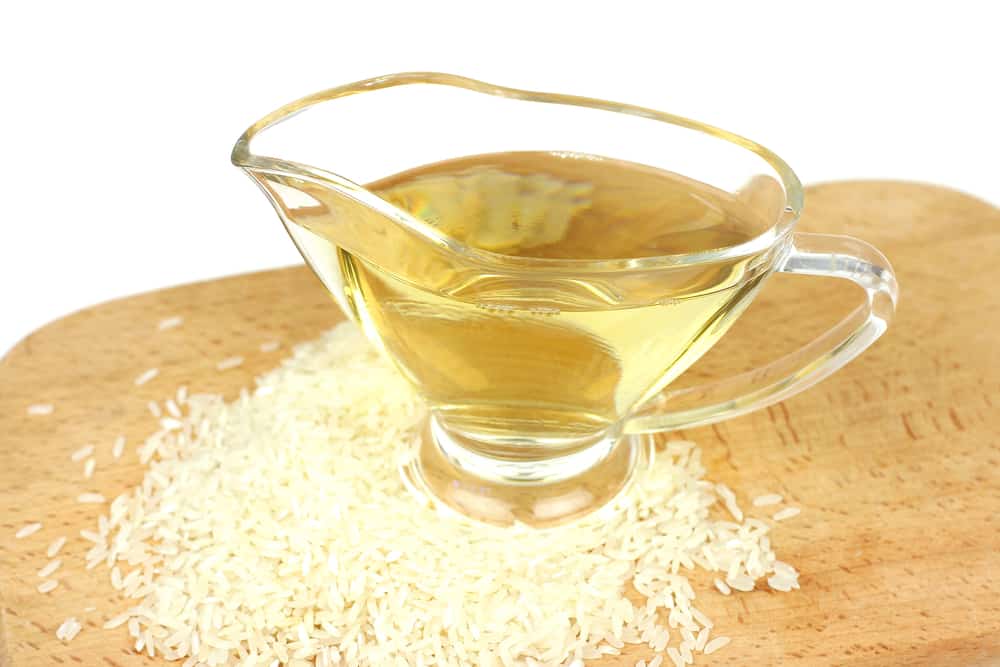 We have already mentioned that black vinegar is made from rice, so substituting rice vinegar for black vinegar is the right choice. In addition, there are different types of rice vinegar available in the market.
For instance, there is regular rice vinegar, red rice vinegar, seasoned rice vinegar, and rice wine vinegar.
These different types of rice vinegar are great for replacing black vinegar. However, as far as the flavor is concerned, rice vinegar tends to have a sharper flavor as compared to black vinegar.
We suggest that you add honey or a pinch of sugar for adding the sweet flavor profile.
Although rice vinegar is ideal for substituting Chinkiang vinegar because both are made of rice, it is not the best substitute for mature vinegar. It also does not have a faintly sweet flavor like black vinegar.
3) Malt Vinegar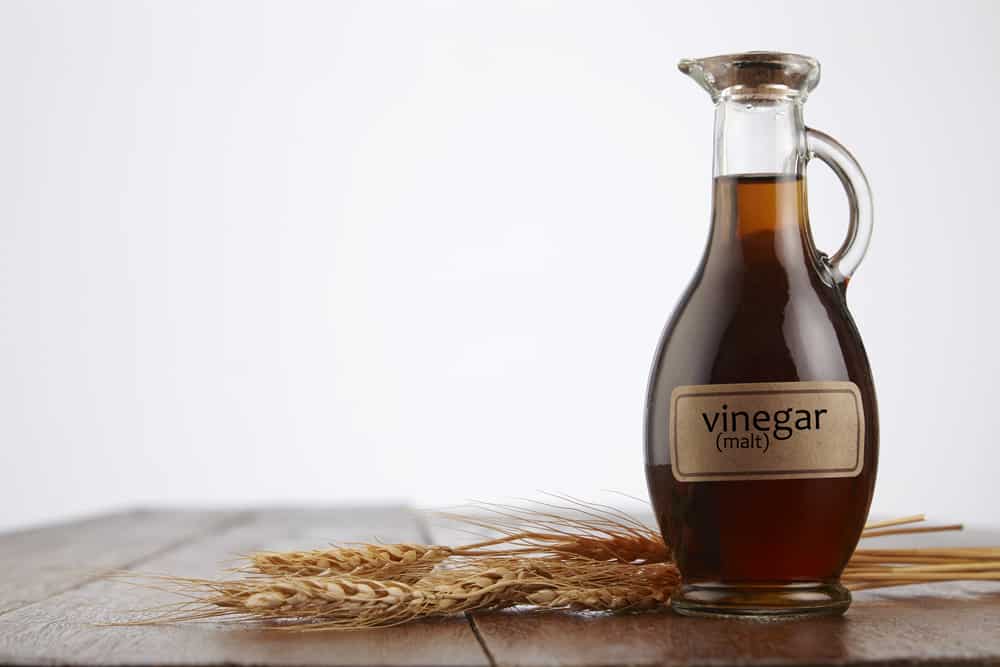 If you are a foodie or like fish, malt vinegar can easily replace black vinegar. Malt vinegar makes a great replacement for black vinegar with fish and chips, along with other recipes.
As the name suggests, it is made from malt, and the flavor is much more complicated. The flavor profile will be much similar, but you can also add sugar or honey for adding the sweetness.
If you are a fan of spicy flavor, you can go without adding sugar or honey to your malt vinegar. In fact, malt vinegar is the ideal substitute for people who don't like the sweetness of black vinegar.
They can get to enjoy the taste of black vinegar without the sweetness in the form of malt vinegar.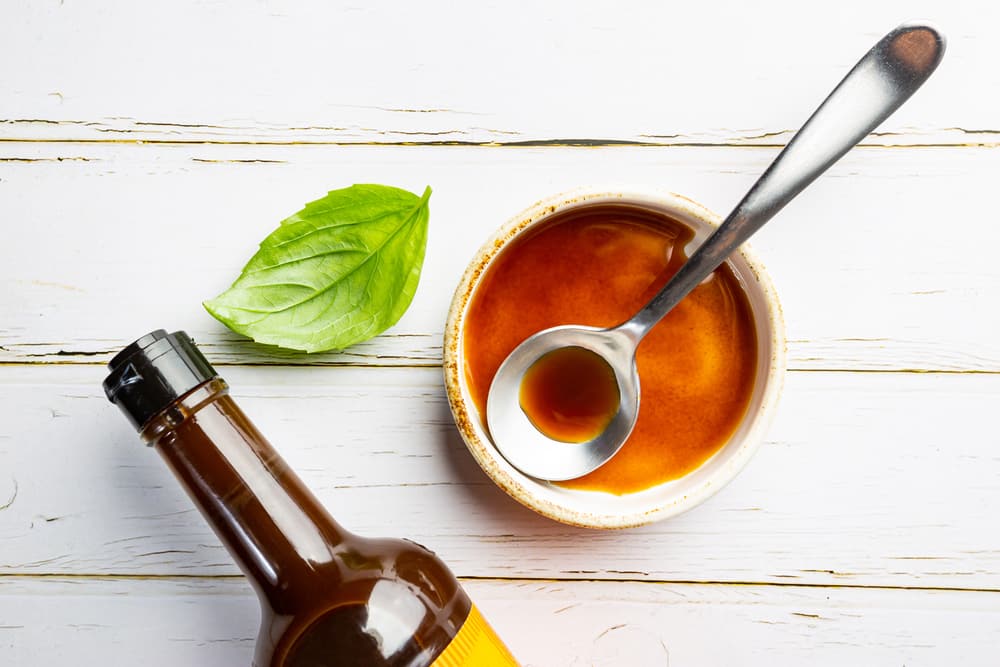 Every seafood lover would know that Worcestershire sauce is an important part of the recipes. It works as a great replacement for black vinegar if the recipe demands umami flavor.
As for the flavor, it's savory and can easily replace black vinegar. On top of everything, the appearance and color are identical, so the recipe's texture won't be altered.
Worcestershire sauce is also used for making different types of dips. So, you can not only use it to season a dish but also make a dip when guests come over unexpectedly.
5) Sherry Vinegar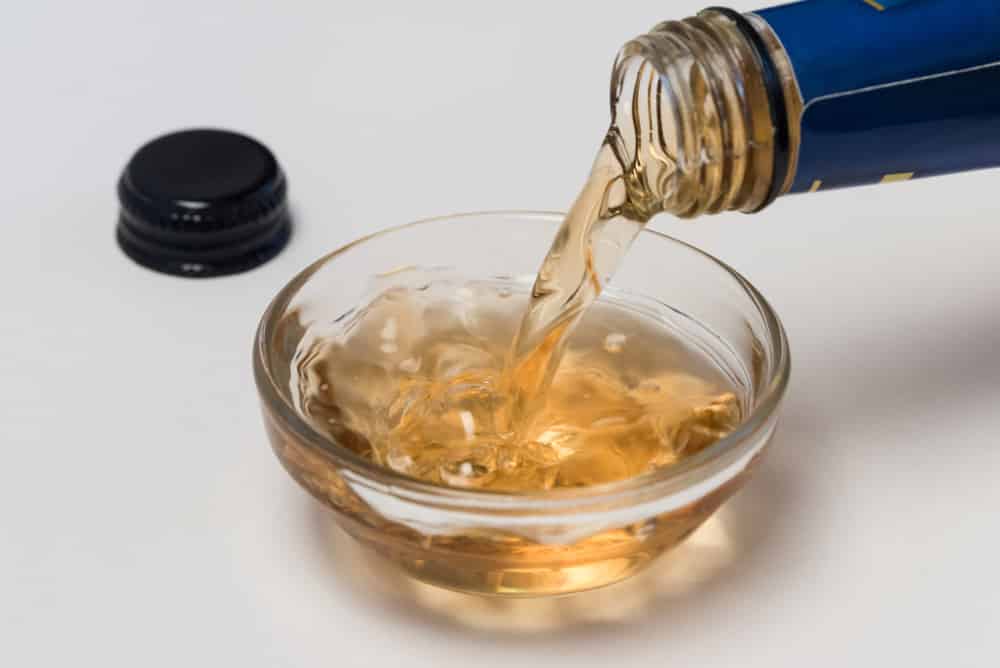 If you want to replicate the sweet flavor of black vinegar, you can opt for sherry vinegar. Sherry vinegar is famous for its sweet flavor profile.
As a result, it makes a fine substitute for black vinegar. But the color is different, so the recipe's texture might be affected.
If you don't want people talking about the color of your dish, then sherry vinegar is not the right choice for you. But if you are just making a dish for yourself, you can use it as a substitute for black vinegar.
Although the color of your dish will be different, the taste will be as close to the original as possible.
6) Date Vinegar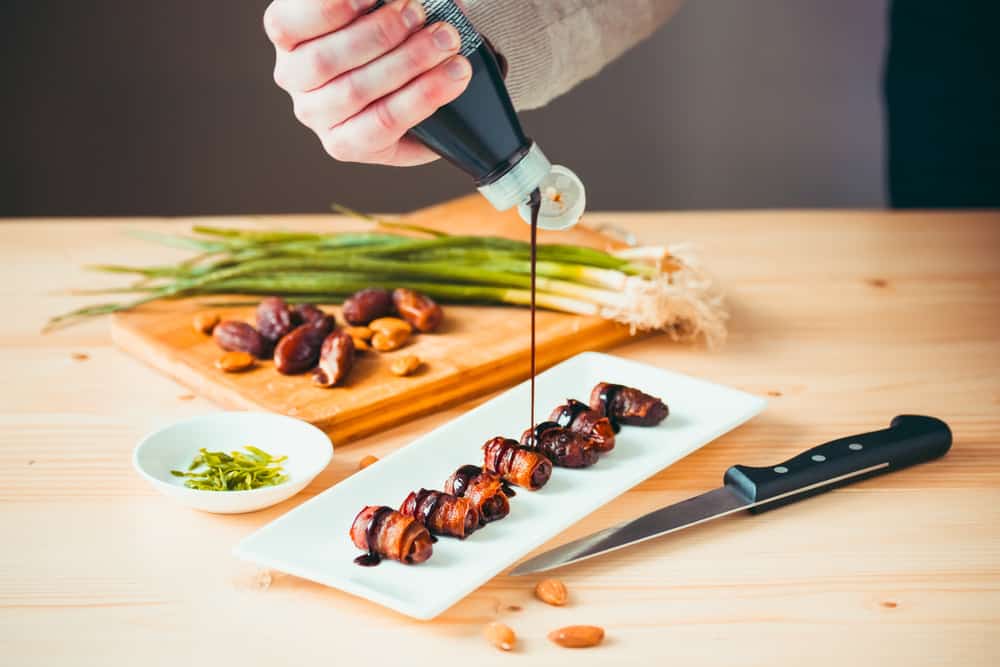 It might sound surprising, but date vinegar is not a new form of vinegar. It has been used for more than five centuries in medicine and recipes. Date vinegar has antioxidant properties, which makes it good for your health.
As far as the flavor is concerned, date vinegar has much higher acidity as compared to white vinegar. But it shares a lot of similarities with black vinegar.
While substituting, you can use an equal amount of date vinegar to replace black vinegar. The best thing about this substitute is that it has a dark color.
If you are worried about the color of your dish, then date vinegar is the ideal choice for you. Your dish will taste not only authentic but also look authentic.
So, if you are making a Chinese dish for your guests and can't find black vinegar, you can go with date vinegar without worrying about the color or taste.
Conclusion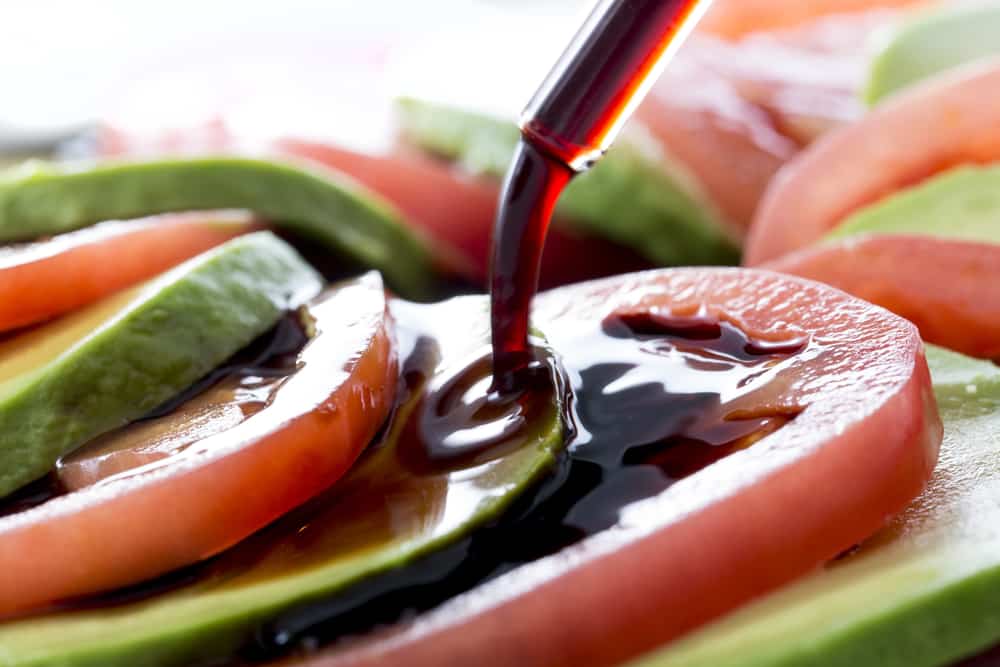 Chinese cuisine has become quite popular in western societies. As a result, traditional Chinese ingredients have also made their way to European and American markets.
But sometimes, stores run out of these ingredients, and people have to put their plan of making Chinese cuisine on hold.
If you are planning to make Chinese cuisine but can't find black vinegar anywhere, you don't have to postpone your cooking session.
You can pick a vinegar from the substitutes mentioned above and use it in your dish in place of black vinegar. Then, go with a replacement that you think will work well with the ingredients of a recipe.
Keep the color of the dish also in mind as not all substitutes mentioned above have a dark color. But regardless of the option you go with, we can guarantee you that you will be able to make authentic Chinese cuisine with it.