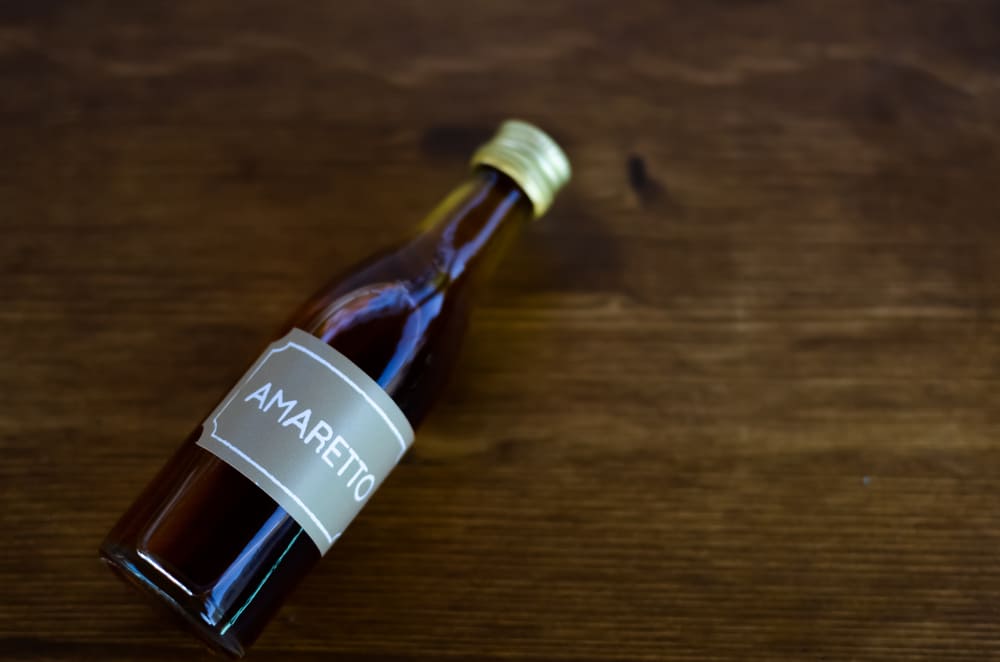 Do you like using Amaretto liquor in your dishes? Or Are you tired of it and want to try some new Amaretto Substitutes. Although, you can't exactly find a liquor exactly similar to it yet we'll help you find a nice substitute. Nevertheless, there are countless other liquors that you can try and still make your dishes taste super phenomenal.
What is Amaretto?
Amaretto is a sweet edible liquor that is almond-flavored. It basically belongs to the Italian culture and made from the almond pits. One of the most famous Amaretto brands is Disaronno. The Amaretto liquor is used to make your dessert dishes much more delicious. It is used as a separate drink by many people while others prefer it spread over their icecreams. It is also used as a flavoring agent in baked food items as well as on many other desserts.
5 Best Amaretto Substitutes
If you are looking for some new Amaretto alternatives, we have found the five best Amaretto Substitute items that you should definitely try. We have tried and tested all these five liquors slash extracts and we can vouch for their rich sweet taste. These are sure to double your flavorsome dessert's taste.
Hazelnut liqueur
Hazelnut liquor is one of the top priority items that come into mind whenever you talk about a flavorful liquor. It is absolutely one of the best amaretto alternatives that you can get from the market easily. Similarly like the amaretto, Hazelnut liquor also contains alcohol. It acts as a preservative and also gives it its unique flavor.
This liquor tastes somewhat like the Amaretto yet it has its own unique taste due to the presence of hazelnuts in it. It is widely used and liked by many people all around the world due to its special hazelnut flavoring characteristics. It is used as a flavoring agent for baking various stuff like cakes or muffins. It is also added in coffee or different cocktails to add a nutty flavor to them.
Almond Extract
Almond Extract is not a liquor yet it is an excellent Amaretto Substitute that you can use. It is extracted from the top-quality almonds or made from the pure almond oil. This is why it is very rich in Almond taste which is then mixed with flavorless ethyl alcohol. It is consumable and also makes preservation easier.
This Almond extract is basically a condensed liquid that has a strong almond flavor. It is used in the preparation of a number of food items. The almond extract is a little bitter in taste so when it is mixed and prepared with other ingredients to form almond-flavored dishes, it kind of balances the bitterness with almond taste and gives the dish a nice sweet taste of almonds. But remember to only use it in terms of teaspoons in place of tablespoons of Amaretto liquor.
Marzipan
Another great Amaretto substitute that you can use is the Marzipan. It is mostly used in baking goods for its flavorful sweet taste. Almost, the majority of the cakes you eat contain Marzipan. It is also made with almonds so it has its flavor but it is actually a blend of almonds mixed well with sugar, egg whites, and corn syrup. Marzipans mostly tastes like candy and has a smooth texture.
Coffee Liquor
Coffee liquor is a very amazing Amaretto substitute that you must try. As you can guess by its name that this liquor is rich in coffee flavor. It focuses on coffee more than the usual basic almond taste. Therefore, it is a perfect liquor for all the coffee lovers out there. It also contains alcohol mixed with coffee and sugar, which softens the taste of alcohol taste. It is used mostly in the preparation of Russian desserts and cake toppings.
Chocolate Liquor
We can all agree that chocolate is absolutely the most favorite flavor of the majority if the world's population. It is a great Amaretto Substitute but it slightly varies in terms of flavor because it dominates the chocolate flavor over almond. It is used in making many kinds of desserts, soft-drinks, or baking items. This classic liqueur is prepared by mixing cream liqueur with crème de cacao.