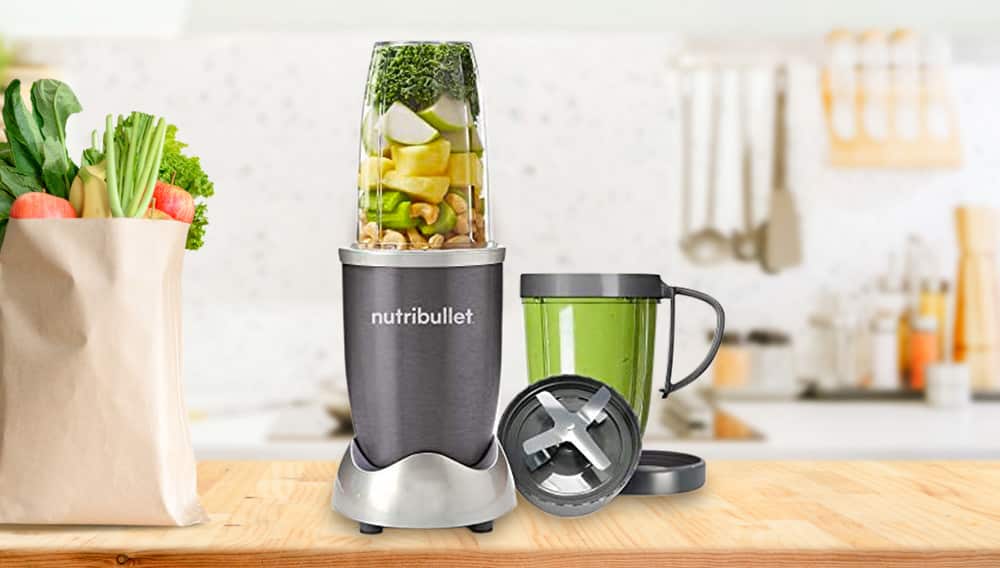 DISCLOSURE: This post may contain affiliate links, meaning when you click the links and make a purchase, I receive a commission. As an Amazon Associate I earn from qualifying purchases.
While a food processor is certainly a valuable kitchen addition, not everyone can afford one. Also, some kitchens just don't have enough space for one. For these and other reasons, some of you have asked whether it's okay to use a Nutribullet instead of a food processor.
Nutribullet as Food Processor
We'll have a look at this question in detail and give you an answer at the end.
What exactly are the two machines?
Food processors have been designed to perform many different food preparation tasks such as chopping, grating, mixing dough, liquidizing, and more. They have a wide base, a big bowl, and a powerful motor that enables the machine to cope with large volumes of food.
They come with a variety of attachments such as beaters, chopping blades, and dough hooks. The bowl is separate from the attachments so that they can be changed as needed.
Nutribullet is a brand of blender designed for blending food like vegetables, fruit, seeds, and nits into liquids or pastes. For example, they're great for making smoothies. Nutribullets do not have a large bowl or jug. Instead, they have a smaller bullet-shaped cup.
The cup is filled with your chosen food, the blade attachment is screwed into place, and the whole thing gets tipped onto the base for blending. Nurtibullets do not come with as many different attachments as food processors.
Most come with a cup, a liquid blending blade, and a hard-food milling blade. The bowl is usually integrated into the cup/bowl as there is no need to swap it for any other attachment.
What's the difference?
The cup/bowl size is very different. Food processor bowls hold from 2 cups to 20 cups. Nutribullet cups hold between 2 and 3 cups.
Nutribullets have less powerful motors than food processors.
Food processors perform more different tasks than Nutribullets. Food processors can cut, dice, shred, knead, and more. Nutribullets can only grind and liquidize.
Food processors are generally more expensive than Nutribullet blenders.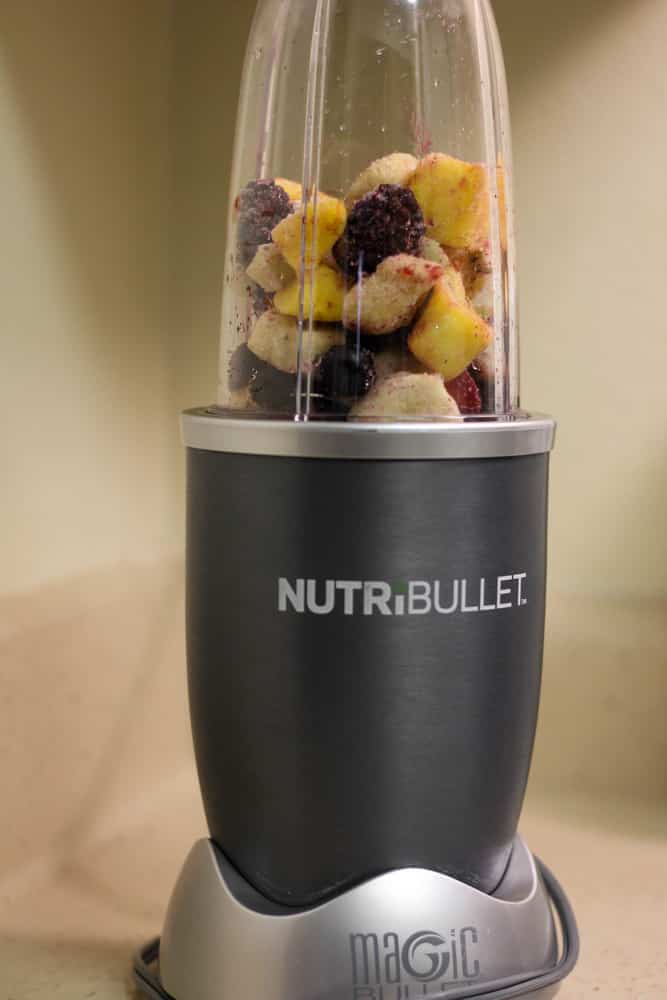 So, Can I Use a Nutribullet Instead of a Food Processor?
That depends on what you want to do with it. If you just want to make smoothies, puree small amounts of baby food, or mix up salad dressings and sauces, then you can get away with just having a Nutribullet.
However, if you want to also chop, shred, knead, or slice food quickly, you need a food processor.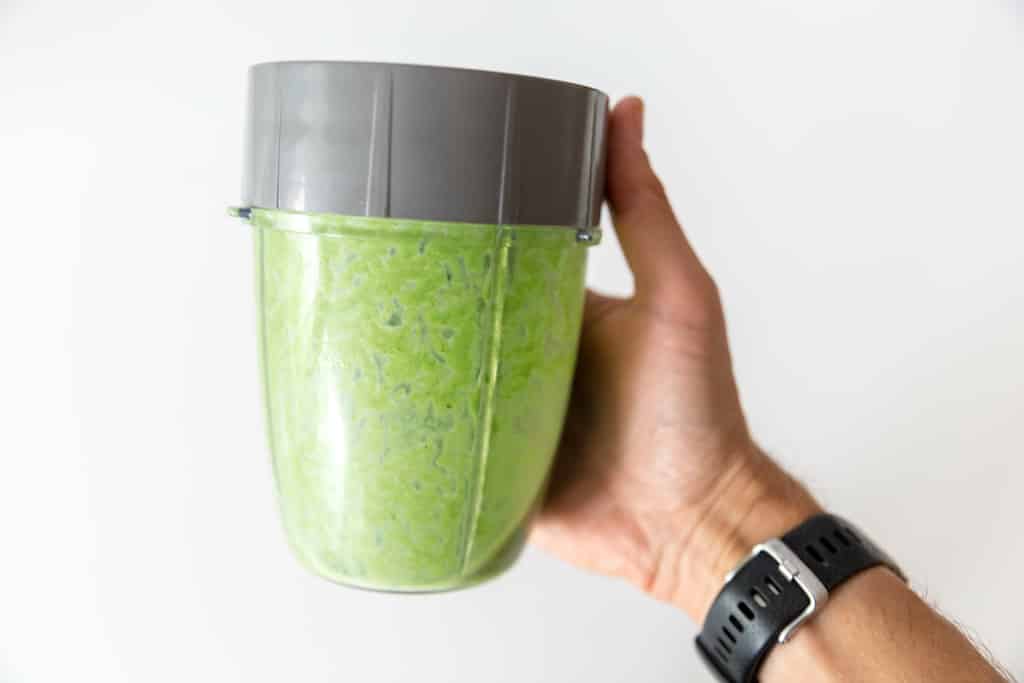 Delicious Smoothie Recipe
To get you started, here's a delicious recipe that you can make in either your Nutribullet or your food processor.
Mango Smoothie
Ingredients:
1 cup chopped frozen mango
1 small ripe frozen banana
½ cup coconut or almond milk
Small handful oats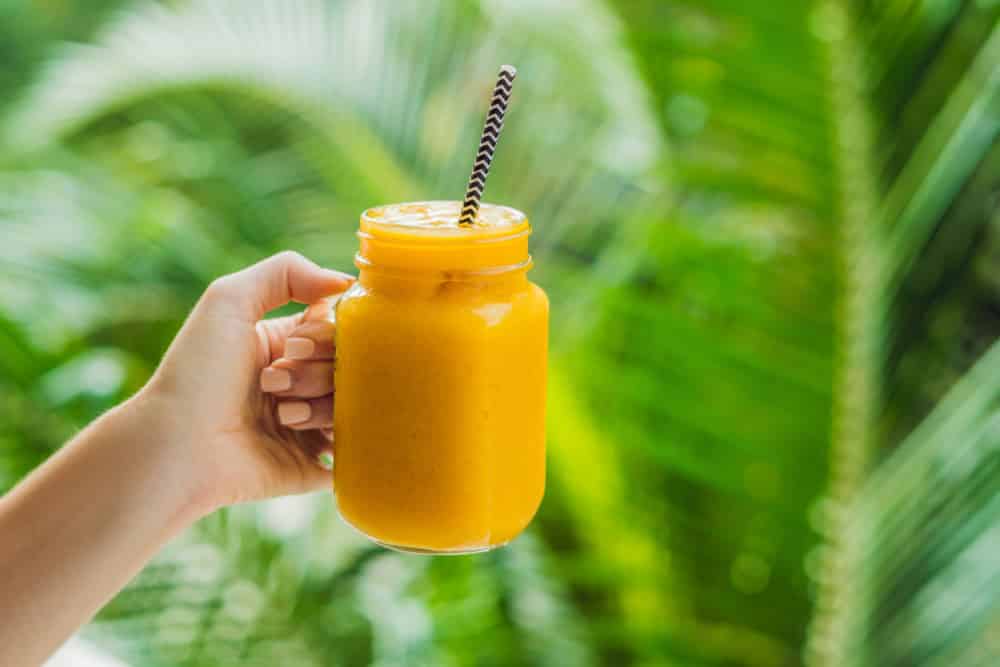 Directions:
Put everything into the blender or processor.
Blend until smooth. This will only take a minute.
If it's too thick, add a little more milk.
Drink straight away while it's still cold.