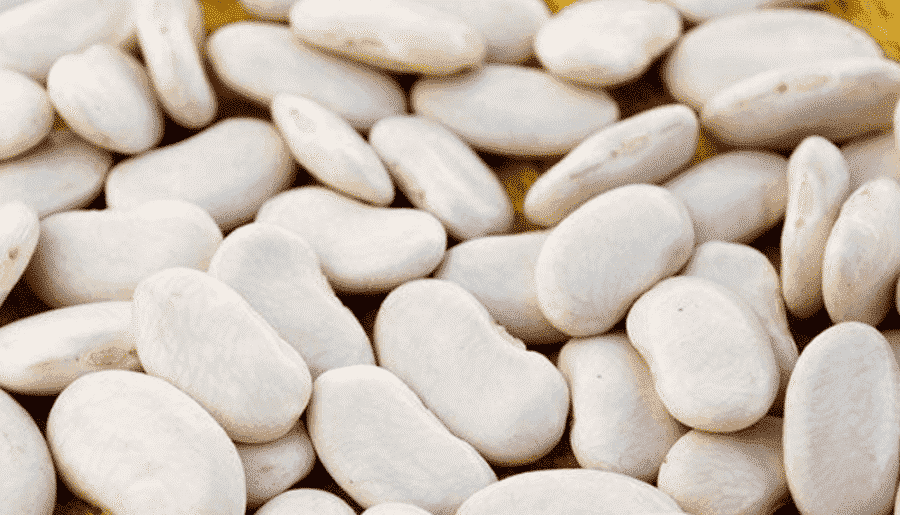 The Tarbais bean hails from the southwest of France. The thin-skinned bean has sweet, milky flesh. It's a large bean, with some of them still being picked by hand. The beans are either picked fresh or left to dry on the vine.
The interesting fact about these beans is that they were granted 'Label Rouge' status in 1997. When you see this name, you know that these beans are of particularly high quality – higher than all other similar beans.
Food experts tell us that these beans pair very well with pork chops, while others say that when they are pureed with garlic, lemon juice, olive oil and parsley, it makes a super delicious, finger-licking dip.
The problem with Tarbais beans is that they've become expensive. It has therefore become necessary for lovers of the bean, to look for a suitable substitute.
Tarbais Beans Substitutes
We look at six of the best substitute beans.
Corona beans
Ayocote Blanco beans
Great Northern beans
Haricot beans
1. Corona beans
If you don't have Tarbais beans, substitute them with Corona. Corona beans are a bit smaller than Tarbais beans, which are also slightly sweeter. Corona beans take longer to cook than Tarbais beans. You may even have to increase your cooking time by 30 minutes.
Tarbais beans are a traditional ingredient in cassoulet. This is a delicious classic French stew made with meat and beans. If you don't have Tarbais beans, substitute with Corona beans, as they provide an authentic flavor.
They're large, creamy beans that originated in Italy. Like Tarbais beans, they have a slightly sweet flavor. You can add them to your stews, salads, and pasta dishes.
2. Cannellini beans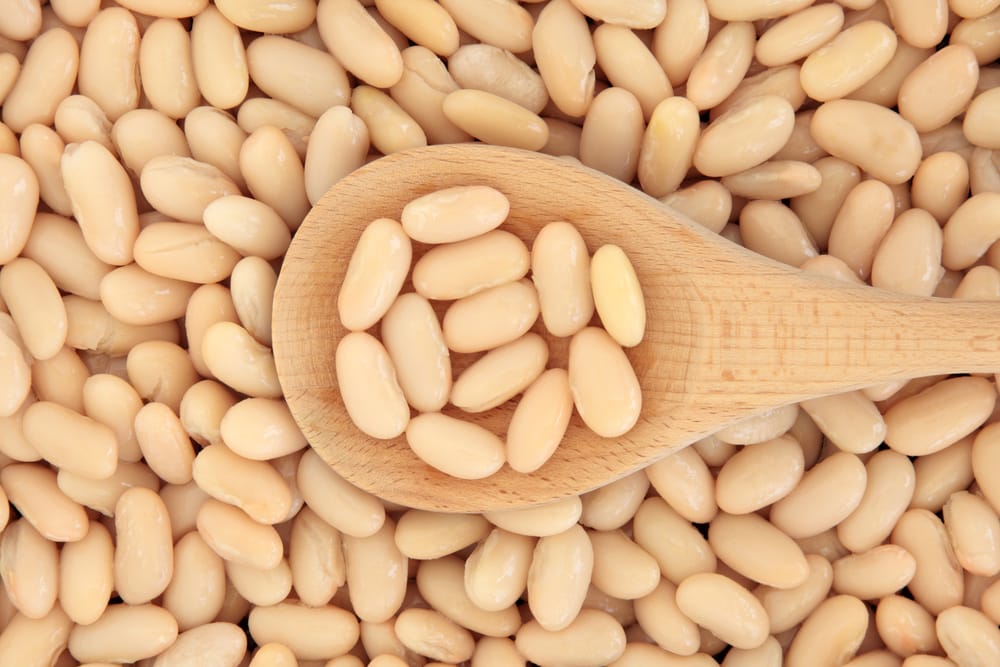 Cannellini beans can also be used as a substitute for Tarbais beans. They're creamy white in color and are ideal in salads, stews, and soups. Like Tarbais beans, they are a large white kidney bean with a nutty flavor.
As with other beans, soak your cannellini bean in cold water before cooking. Soaking them overnight will ensure they cook quicker and more evenly.
If you don't have Tarbais beans, cannellini beans are a good substitute. You'll notice that the texture and flavor of your dishes may be slightly different.
Like the corona bean, cannellini beans are also from Italy and are available all year round. Dried beans will need to be soaked, but the canned ones can simply be drained.
3. Ayocote Blanco
As a variety of runner beans, Ayocote blanco beans come from Mexico. Unlike the large Tarbais bean, these have a long, slender shape. Similar to the Tatbais bean, they also have a creamy texture with a nutty flavor. You'll find them in many traditional French and Mexican dishes.
They are versatile beans that you can use in quite a few recipes. They're good to have in your soups and stews because they're packed with fiber and other important vitamins and minerals.
Ayocote Blanco beans can be a substitute for Tarbais beans in many recipes. Their mild, nutty flavor isn't going to alter the taste of your savory dishes too much.
You just need to keep in mind that Ayocote blanco beans will require a longer cooking time than most other beans. You can set aside about 2 hours to cook these beans on the stove.
4. Flageolet beans
Flageolet beans are somewhat different from Tarbais beans. They are certainly smaller, and they're a light green color. They're harvested while still young. They're available, dried or canned.
These beans are native to France and are known for their slightly sweet flavor. This ensures that the beans can be used in your soups, cassoulet, and stews, where you would normally use Tarbais beans.
They are nutritious too, being a good source of fiber and protein. For vegans, they offer a good amount of protein. Certainly, if you are unable to find Tarbais beans, Flageolet beans can be a good alternative, even if this dish does have a slightly different taste and texture.
5. Great Northern beans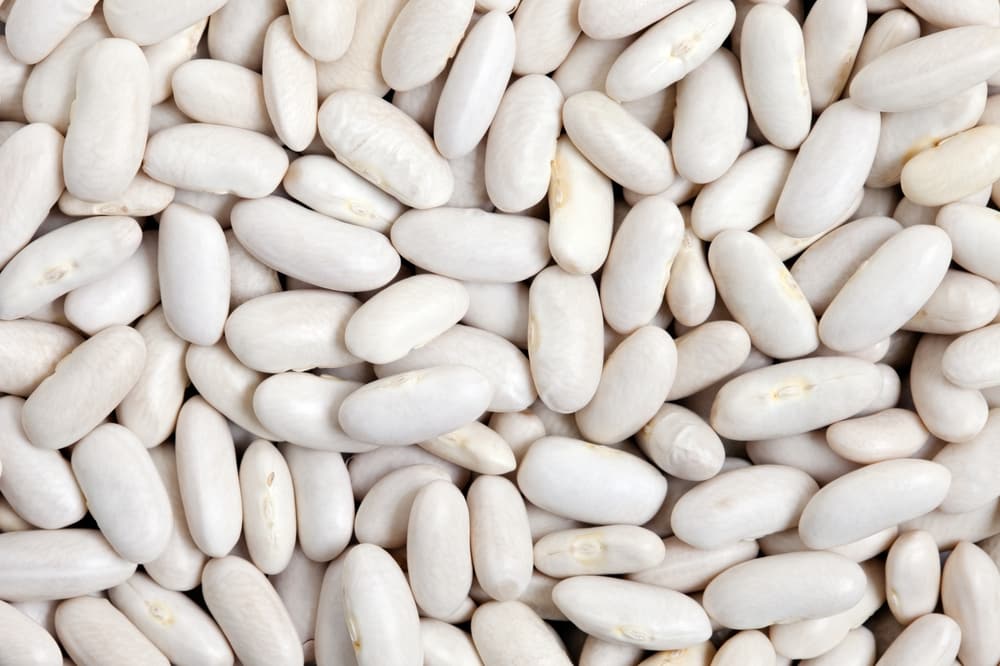 This white, oval-shaped bean is often found in American dishes. There are many cooks who prepare them on their own and enjoy them as a tasty side dish. Quite a few cooks like the somewhat neutral flavor of these beans and even use them in some sweet dishes.
Great Northern beans are a member of the legume family, originating in Peru. They're great in soups, casseroles, and stews.
Just like the Tarbais bean, they also have a creamy texture and a mild, nutty flavor. Like most of the other beans mentioned here, they are an excellent source of fiber, protein, vitamins, and minerals.
They're available, dried or canned. As with other beans, they are an excellent substitute when you don't have Tarbais beans. The person who substituted them might recognize a slight difference in taste and texture, but no one else is likely to.
6. Haricot bean
These beans, native to the Americas, are also white but smaller than Tarbais beans. Just like Tarbais beans, they are a staple in stews and soups. It's best to soak them first before cooking.
The cool thing about these beans is that they can easily be grown at home. Sometimes you'll hear these beans being referred to as Navy beans or Boston beans, but they are one and the same.
They're oval in shape but slightly flatter than Tarbais beans. Haricot beans have a slightly bland taste, so they can act as a substitute for Tarbais beans. So if your recipe calls for Tarbais beans and none are available, try using Haricot beans.
Hot and cold dishes sorted with beans.
We are seeing an ever-growing trend of people opting to live a plant-based lifestyle. The humble bean has become a sought-after ingredient in various dishes, both traditional and modern.
Food experts tell us that eating more beans is key to a longer, healthier life. They play a big role in healthy cuisines around the world.
In the markets, the most expensive of these beans is often the Tarbais bean. Don't be put off if you can't get them, because the six substitute beans mentioned here are excellent for a wealth of tasty veggie recipes.