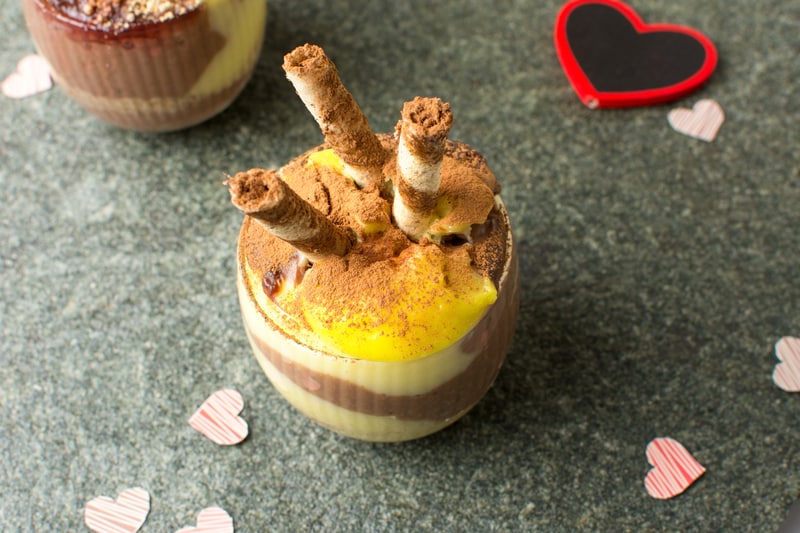 Vanilla pudding mix is basically the ready-to-make mixture that you can use to make the pudding. That way, you will be getting the perfect taste, and balance on all those ingredients that you can possibly need to make it all work for you. While the vanilla pudding mix is easy to source, at times you might not be getting your hands on it easily, or you might have run out of the vanilla pudding mix. So, you will naturally be looking for some alternatives to get the job done for you and make the right vanilla pudding for you.
Vanilla pudding mix is basically made out of cornstarch, sugar, and artificial vanilla flavorings and coloring to get you the right taste and texture on any vanilla pudding that you can possibly make. However, there is a lot more that you will need to know about it than just adding a few ingredients. So, if you are looking for some alternatives or substitutes to go for the vanilla pudding, here are a few things that you can use to make it work.
Substitutes For Vanilla Pudding Mix
1. Mix it yourself
The first thing that you need to try out is getting the vanilla pudding mix made yourself. It should be relatively easier for you to set the proportions right according to the taste that you would like to want. The mixture should be made in the right proportions with all those ingredients, but you can easily make it work according to your taste buds of yours.
To do that, you are going to need cornstarch for the pudding, some sweetener, and vanilla flavoring. These ingredients can easily be found in all the different grocery stores and more so you will have no trouble getting your hands on them. Once you get the right ingredients, you will need to add 1 part cornstarch to 2 parts sugar, and the right amount of vanilla flavoring to your taste. That should be enough for you to have the perfect vanilla pudding ix and you can make the pudding after mixing them all thoroughly for you.
2. Butterscotch pudding mix
Another substitute that you can try in recipes that require mild use of Vanilla pudding mix is the butterscotch pudding mix. While it has a slightly different taste than vanilla, and you will not be able to use it for making the pudding that tastes like vanilla pudding, it can certainly be used for the recipes like custard, sundaes or any other dessert recipe.
Just use the butterscotch pudding mix in adequate amounts, and you can also add a bit of vanilla flavoring to get the vanilla flavor you might have been seeking on it as well. That should be doing the trick for you and you will be able to enjoy the perfection of taste and texture on any such recipes that you could possibly be making with the butterscotch pudding mix for you.
3. Dry Custard powder
Another thing that you can use to make it work as an alternative to the vanilla pudding mix is the vanilla dry custard powder. It is pretty much the same in taste and texture with a more pungent flavor on it. That way, you will need to make sure that you are using it in the right proportion and that should be helping you to make it all work for you properly.
You can use it 1:1 to the vanilla pudding mix and that should be enough for you. However, be careful that you will have a stronger vanilla taste on the pudding if you use the dry custard powder, and if you are not a fan of having that strong vanilla flavor for you, it would be better for you to be adding a bit more, dry milk or some other ingredients that would overcome that strong vanilla flavor. This way, you can enjoy it perfectly fine you be having the vanilla pudding or some other recipe with the mix that you are trying to prepare and have the best possible taste and texture out of it.