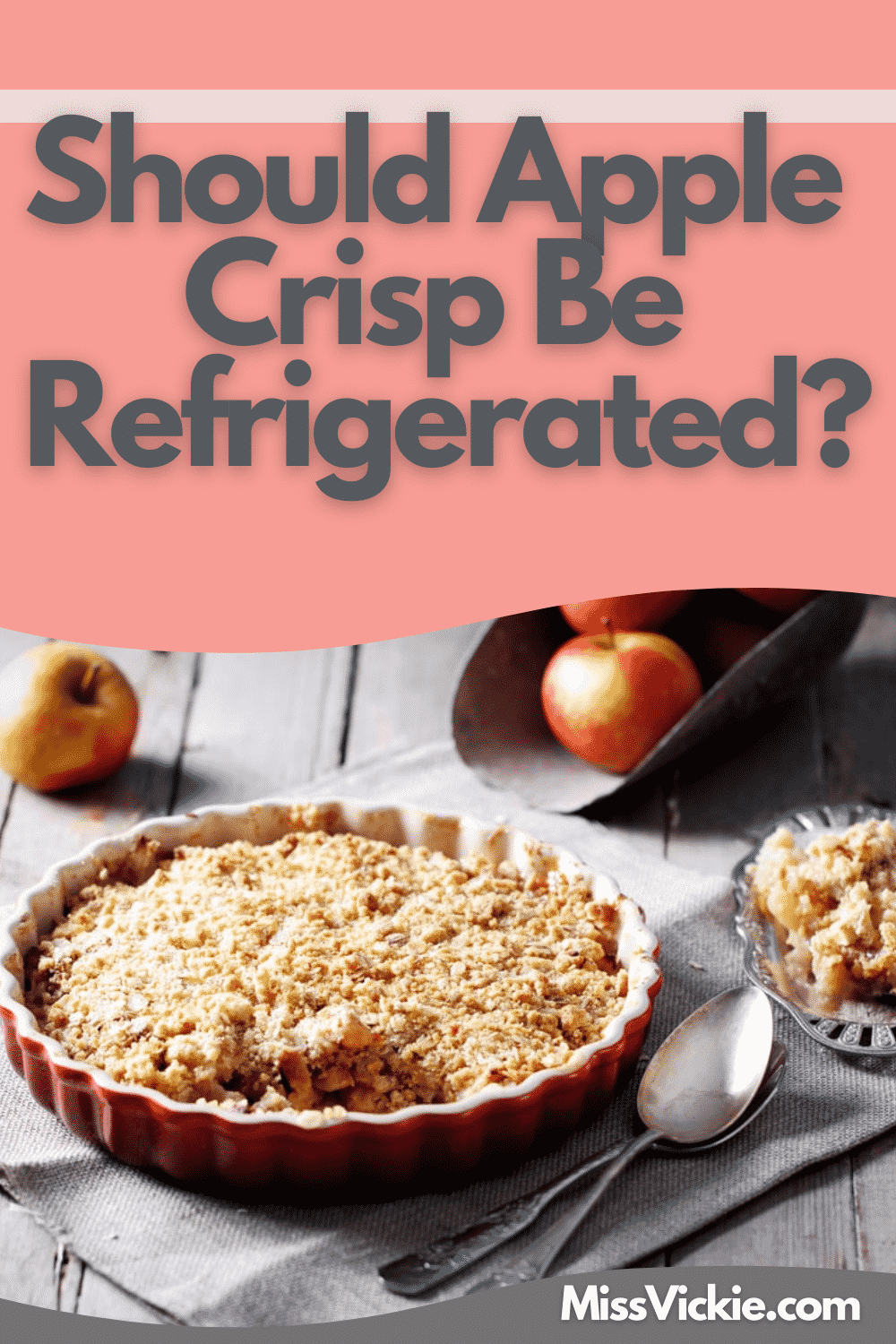 What is an apple crisp?
Both apple pie and apple crisp seem to be synonymous with fall. Apple crisp is known as apple crumble in some countries.
Essentially, it is a dessert consisting of cooked apples (either canned or prepared at home) flavored with sugar and cinnamon and topped with a crumbly mixture of oats, flour, sugar, and butter. It is often served with a scoop of vanilla ice cream or a dollop of whipped fresh cream.
While apple crisp is made of similar ingredients to an apple pie, the pie has a flaky crust on the top and bottom. A crisp has a looser, crumbly, crisp mixture on top. Many home cooks think a crisp is easier and quicker to make as there's no pastry to be rolled.
Several variations exist. Some people mix flaked almonds or pecans into the crispy topping. Others mix berries or other fruits with the apples.
Is it healthy?
While many people think that apple crisp is a healthy dessert due to the oats and fruit components, sadly we cannot endorse it as a healthy dessert option.
It contains sugar, butter, and refined white flour, none of which should be eaten on a regular basis. However, as an occasional treat – we say go ahead and enjoy!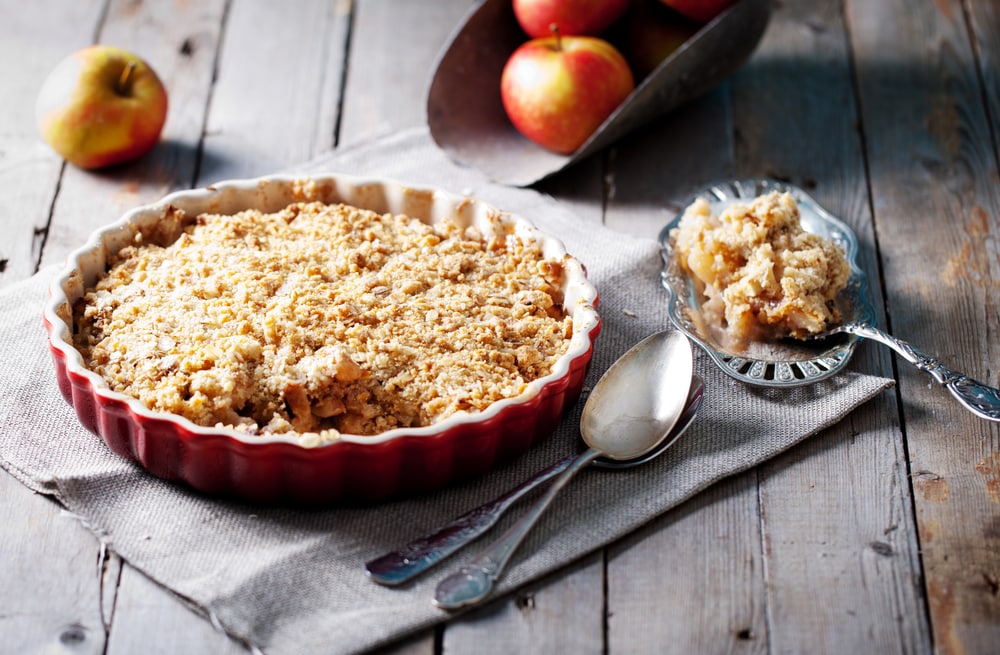 Should Apple Crisp Be Refrigerated?
While apple crisp doesn't last long enough in our household to need refrigeration, some of you may be wondering how to store the leftovers.
When you first make the apple crisp, it will remain fresh and safe to eat without refrigeration for the first two days in a cool climate. However, if you want to keep it for more than two days, you should refrigerate it.
Refrigerating the apple crisp is a good choice because cooked oats and apples shouldn't be kept at room temperature for more than two days since pathogens will multiply and it will become hazardous to eat.
If you live in a hot, humid, tropical climate, we'd take it a step further and suggest that you refrigerate the dessert the same day that you make or purchase it.
Once you have put the apple crisp into the refrigerator, it will be safe to eat for around three days.
If you want to keep it for longer, we recommend freezing it. Wrap it well and freeze it until you need it. Defrost and warm it up before serving.
If you are making a crisp at home, we suggest that you bake and cool it before freezing. However, it is also possible to assemble it and freeze it before baking.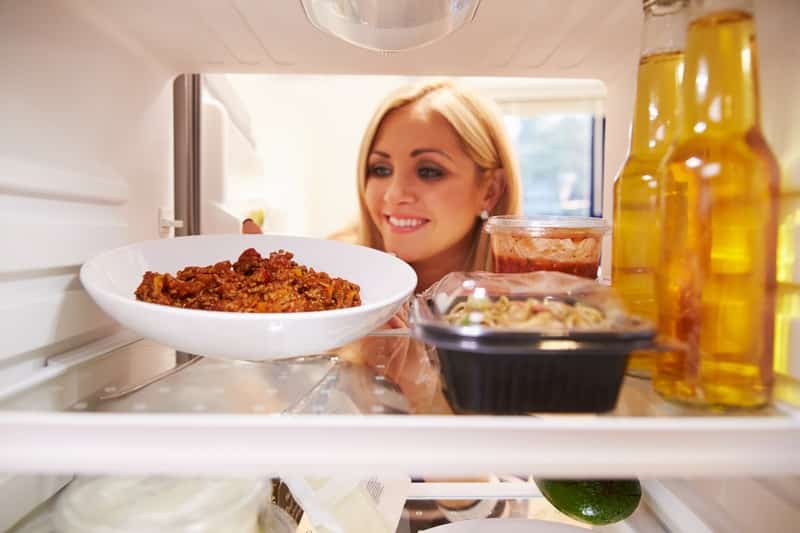 Refrigerating Your Apple Crisp
So, you think you are going to keep the apple crisp for more than two days. Well, in this case, it is suggested that you follow the below-mentioned steps for the refrigeration process:
After baking, remove the dessert from the oven and let it cool down to room temperature.
Once it's cooled down, wrap it tightly in cling film or foil.
Now, use a toothpick to make some holes in the plastic wrap or foil. These holes play an important role in keeping the crust crusty and crispy and preventing any sogginess.
Put it into the refrigerator.
To serve the crisp, unwrap it and put it into a preheated oven until it is warm. Serve with ice cream or cream.
Freezing Apple Crisp
Whether the crisp is baked or not, follow the steps below:
If you are not going to bake the crisp, assemble it in the pie dish and allow it to cool to room temperature.
Cover it with two layers of cling film or foil.
Freeze the dessert for up to 3 months.
When ready to use, defrost the pie at room temperature then bake it at 180˚C for the time specified in your recipe.
If you are baking the crisp first, bake it until golden brown then remove it from the oven and allow it to cool to room temperature.
Wrap it securely as before, then freeze it.
When ready to eat it, defrost your crisp at room temperature and warm it up in a 180-degree oven.
Follow our easy recipe to make your own simple but delicious apple crisp. And remember – you can refrigerate it!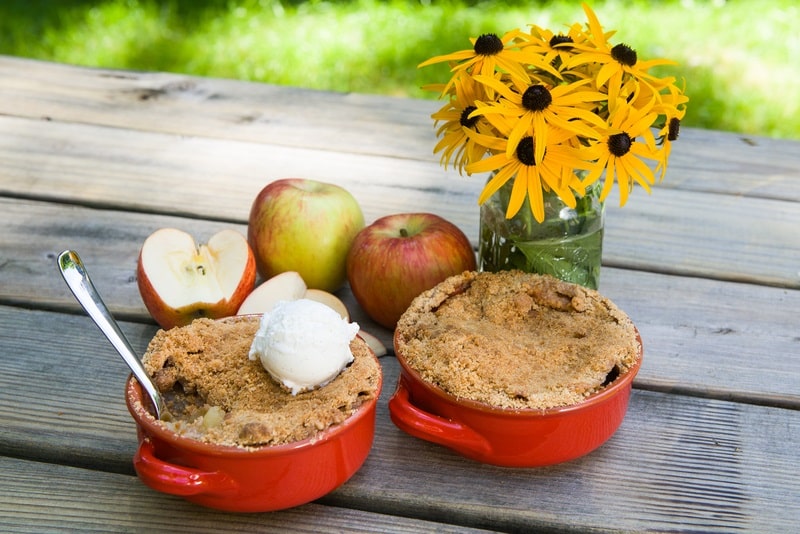 Grandma's Famous Apple Crisp
Crumble mixture
3/4 cup of white cake flour
¾ cup oats
½ cup light brown sugar
½ teaspoon powdered cinnamon
½ cup chilled butter, chopped
Apple filling
6 cups tart apples, peeled, cored, and cubed (about 6 apples) Granny Smith is one option
½ cup white sugar
1 heaped tablespoon cornflour
½ teaspoon powdered cinnamon
Pinch of powdered cloves
1 tablespoon freshly squeezed lemon juice
Instructions
Preheat the oven to 180˚C.
Grease a two-quart baking dish with butter.
Using a medium-sized bowl, put the flour, oats, brown sugar, and cinnamon into a food processor. Mix.
Add the butter and mix until a crumbly mixture forms.
Leave this to one side.
Using another bowl, mix all the filling ingredients.
Spread the apple mixture into the dish.
Sprinkle the crumble mixture evenly over the top.
Bake the crisp for about half an hour until it is golden brown.
Remove from the oven and allow to cool for fifteen minutes before serving with vanilla ice cream or cream.
Once cool, store the leftovers in the fridge or freezer as discussed.