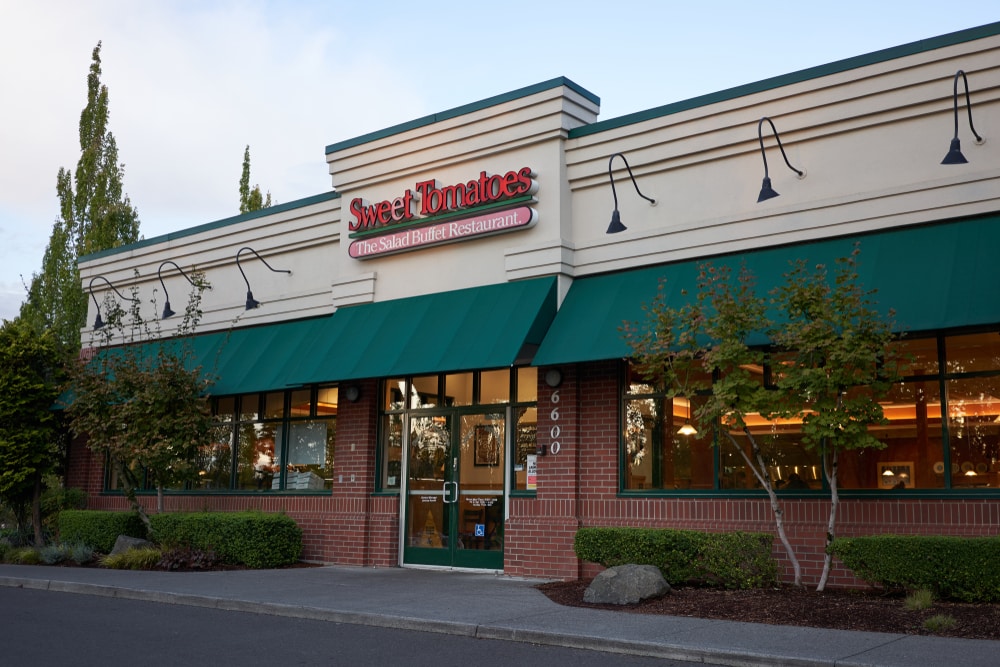 When it comes to fast food, most people like it quick, cheap, tasty, and wholesome, and who doesn't love loads of food options? Plus, more and more people today are becoming aware of the dangers of traditional fast food and are looking for healthier options.
Sweet Tomatoes was a US-based buffet chain of restaurants known for its self-service buffet-style, all-you-can-eat soup, and salad bar. They were known as Souplantation in Southern California. They first opened in 1978 in San Diego, California.
By 2020, they had 97 locations. They were all temporarily closed in March 2020 due to the COVID-19 pandemic and the closure was made permanent in May 2020 when the company declared that it was going into liquidation.
Many Americans and visitors to the country are missing the popular restaurant chain. The salad bar offered a huge variety of ingredients for building your own salad plus homestyle soups and pasta. The bakery section provided muffins, cornbread, pizza, and even baked potatoes.
There used to be a glorious dessert section with fresh fruit and many delectable desserts. It doesn't look like Sweet Tomatoes is coming back so we've put together a list of similar-style restaurants for you to choose from instead.
Sweet Tomatoes – Everything You Need To Know About It
Before we talk about restaurants like Sweet Tomatoes, let's check out exactly what it was that made the chain so popular. Well, for a start, they offered unlimited access to add-ons and salads.
Then, there were always eight soup options such as mushroom and chicken noodles, various sauces, and pasta dishes. In addition, the restaurant would serve focaccia pizza and desserts like baked puddings, ice cream, brownies, and fruit trifles.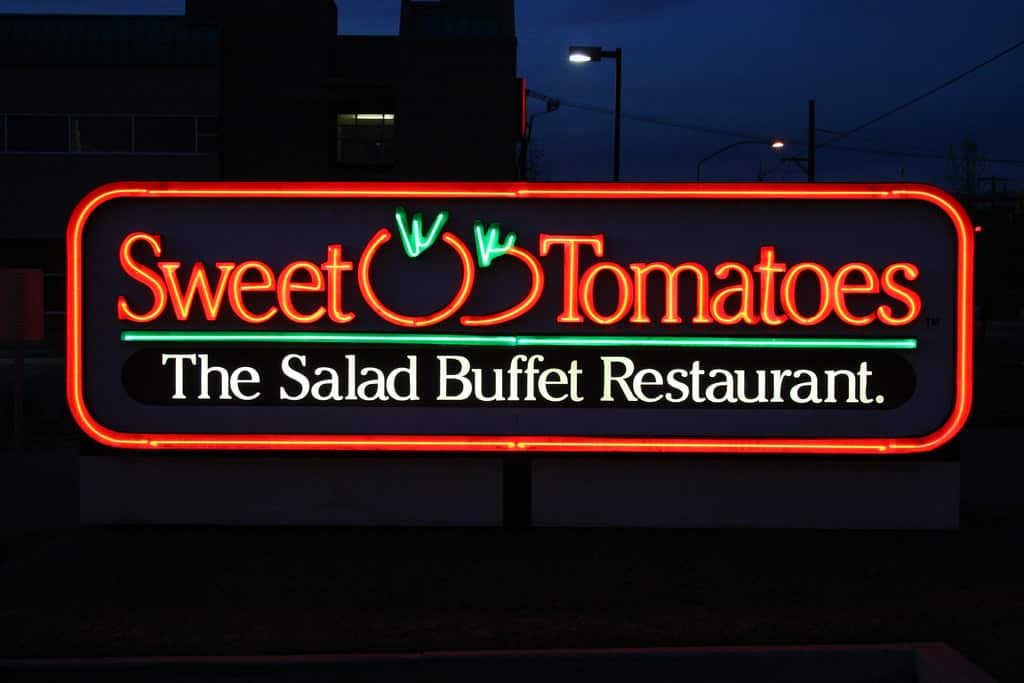 The restaurant was open all week long and the average price was just $10, but the exact price differed with the location. Basically, there was something for everyone whether you were a kid or a vegan or a student just looking for a big plate of home cooking.
Sadly, they're gone so let's check out the alternatives! We've looked at the first three a little more in-depth than those that follow.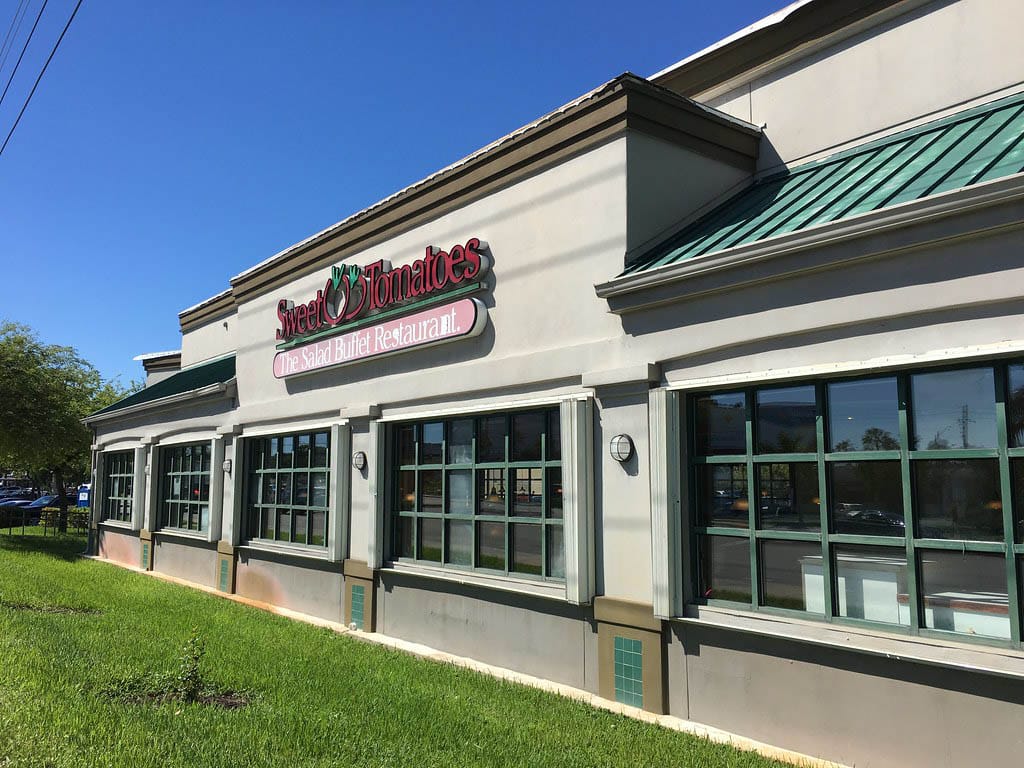 Restaurants Like Sweet Tomatoes
Olive Garden
Olive Garden is one of the most well-known Italian-inspired restaurant chains in America with hundreds of locations.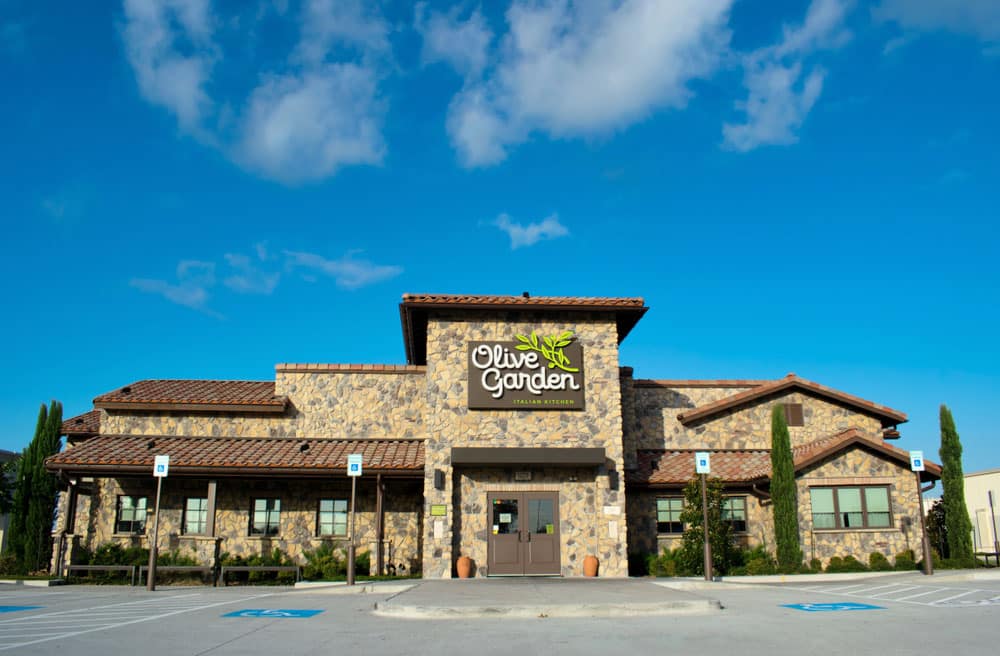 It's more American-Italian than Italian-Italian, if you know what we mean, and you'll pay more than you would have at Sweet Tomatoes because it's not buffet style.
Pros
Olive Garden offers a vast range of salads, soups, and breadsticks. They are each priced at around $6.99.
The calorie counts are on the menu so you can see just what you're getting
The service is usually good and there's a casual vibe so you could take kids along.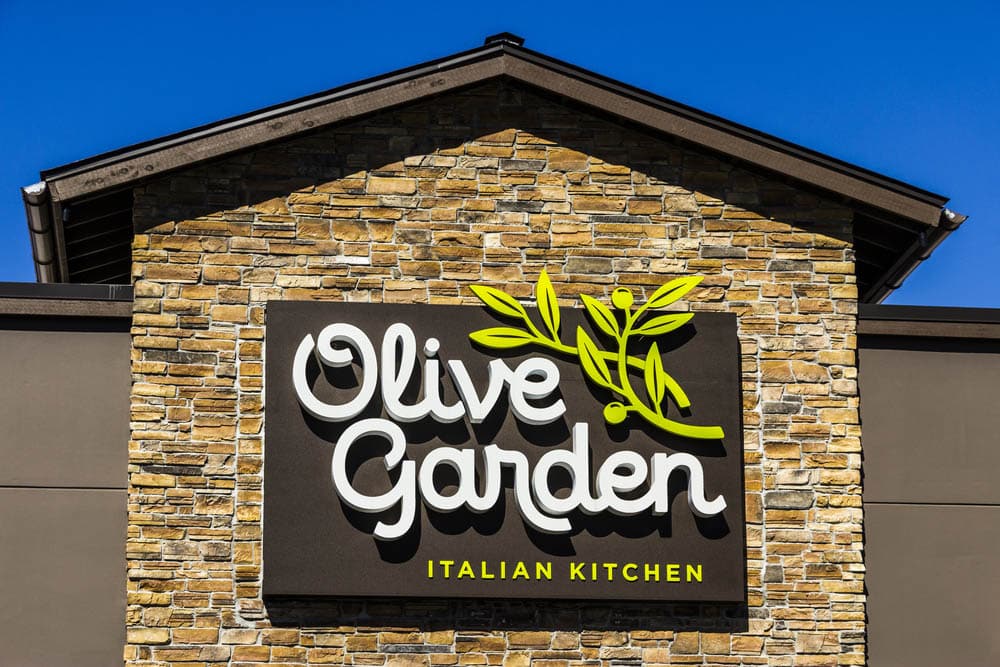 Cons
They are only open from Monday to Friday. What a shame they aren't open on the weekend! In addition, Olive Garden is

only open until 4 pm

.
If you're looking for authentic Italian, you aren't going to get it here.
Bob Evans
The Bob Evans chain has over 400 locations around the US. Their theme is family-style country living with an emphasis on fresh, wholesome food.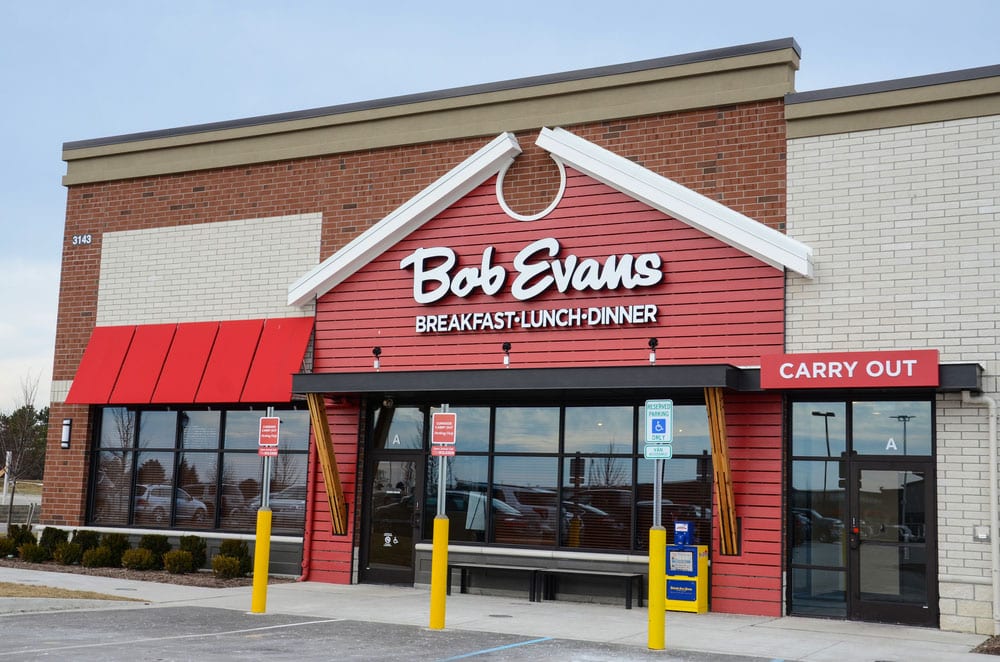 Pros
Bob Evans is famous for its nearly unlimited range of salads and soups. In addition, they have different types of bread available,
Most open at 7 am and close at 8 pm.
They offer delivery and takeouts.
Cons
Prices are different at different times of the day and days of the week.

Prices are generally higher on weekends and after 4 pm

.
Customers complain about bad service at some branches.
Shoney's
Shoney's is proudly All-American. Their first location opened in 1947 and they now have a presence in 17 states. Here, you'll get fresh food that's neither fast nor fancy. Family food is offered in Southern-hospitality style.


Pros
Shoney's has a famous top-notch breakfast buffet that offers a variety of bacon, eggs, biscuits, grits, gravy, fruits, and pancakes.
They are open every day of the week.
If you are concerned about price, the average rate is $7.99, but the actual price depends on the location.
While they used to have an all-you-care-to-eat fresh food bar, some locations are now only doing cafeteria-style service for your safety due to the pandemic.
Cons
There have been complaints about

the buffet food running low when there are a lot of customers

.
Some locations have had reports of bad customer service.
Steak n' Shake
Steak n' Shake gained popularity when they launched their all-you-can-eat scheme for pancakes. With this order, you get three pancakes, and the plate is refilled with two pancakes whenever you are finished (yes, it keeps going on unless you ask them to stop).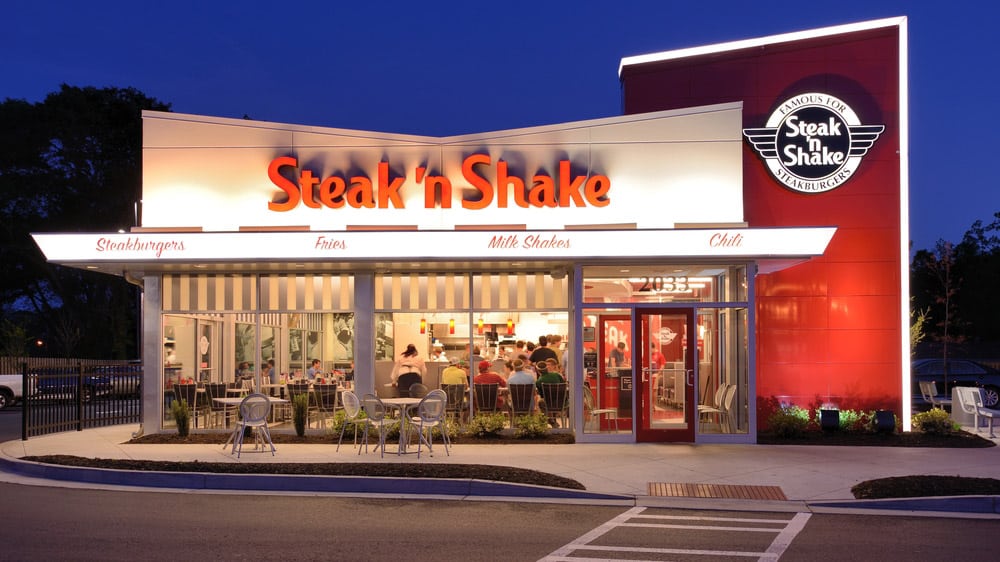 The price is around $3.99, and they are only open till 10:00 AM. Also, there are long queues every day, so you need to wake up at dawn if you want their pancakes.
Cici's Pizza
Cici's Pizza is a buffet-specific restaurant, and they offer over twenty options in desserts, pizza, pasta, salad, soups, and wings. They are open every day of the week. The average rate is $6, but the price also varies with the branch's location where you are eating.
Golden Corral
Golden Corral has a promising breakfast buffet which is loaded with salads and other breakfast options. It also has a rotating roster for spicy and hot food, such as fried chicken, pizza, mac & cheese, and spaghetti.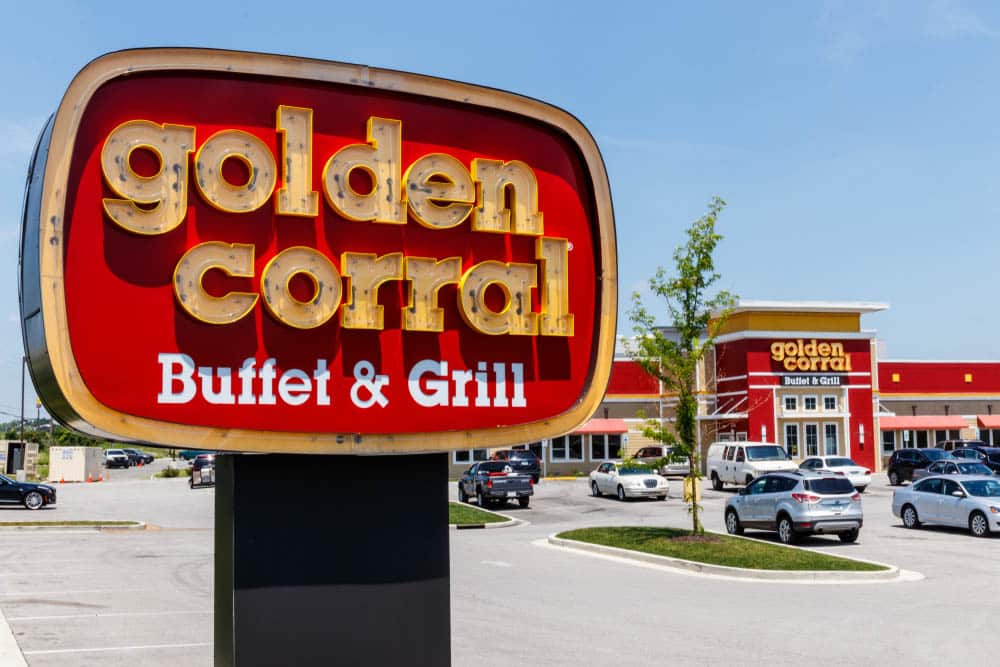 Moreover, they have cake for dessert and the restaurant opens every day. Their price range starts from $10 and tops at $12 for an adult.
Pancho's Mexican Buffet
As the name suggests, Pancho's Mexican Buffet is all about spicy Mexican food, such as chips, salsa, enchiladas, tacos, rice and beans, salad, sopapillas, rellenos, and chile. In addition, they have several dessert options available and are open throughout the week.
As far as the price point is concerned, it's pretty affordable, but the prices are still different for lunch and dinner. In addition, the prices are a bit high for weekend dinners.
Old Country Buffet
Old Country Buffet serves breakfast, lunch, and dinner, so you can depend on them for every meal of the day. For breakfast, they have eggs, waffles, pastries, and pancakes.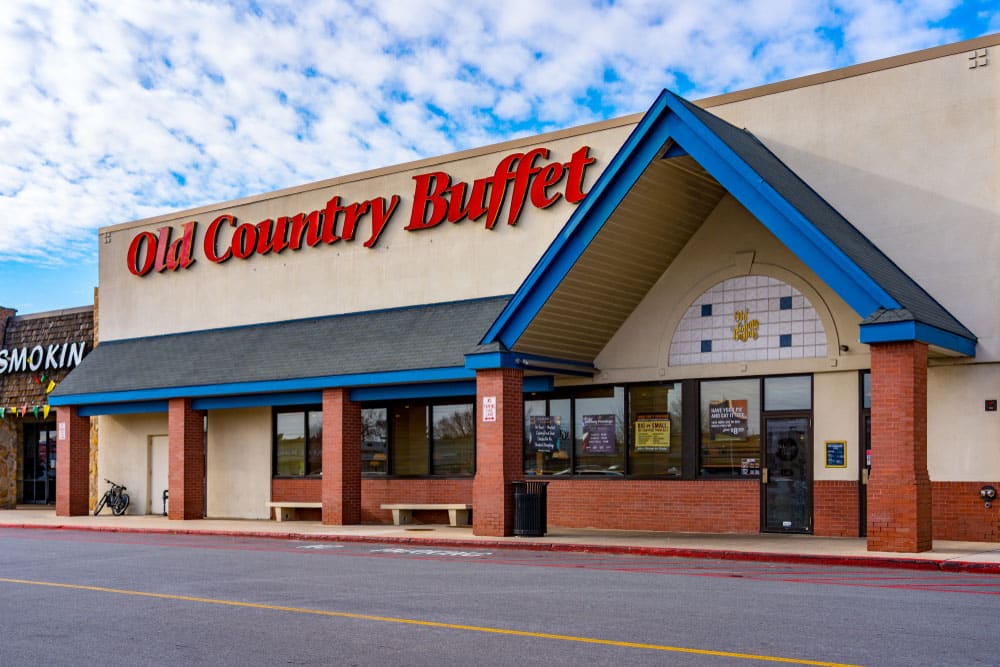 As for lunch and dinner, you will have access to American favorites like fried chicken, baked chicken, cornbread dressing, baked fish, mashed potatoes, and mac & cheese.
What's best is that they are open every day, but prices are different for breakfast, lunch, and dinner, so keep that in mind.
Sizzler
If you are someone who loves to binge on salad, they have an unlimited salad bar that includes a variety of signature and seasonal salads. In addition, they have a wide range of soups that will please everyone.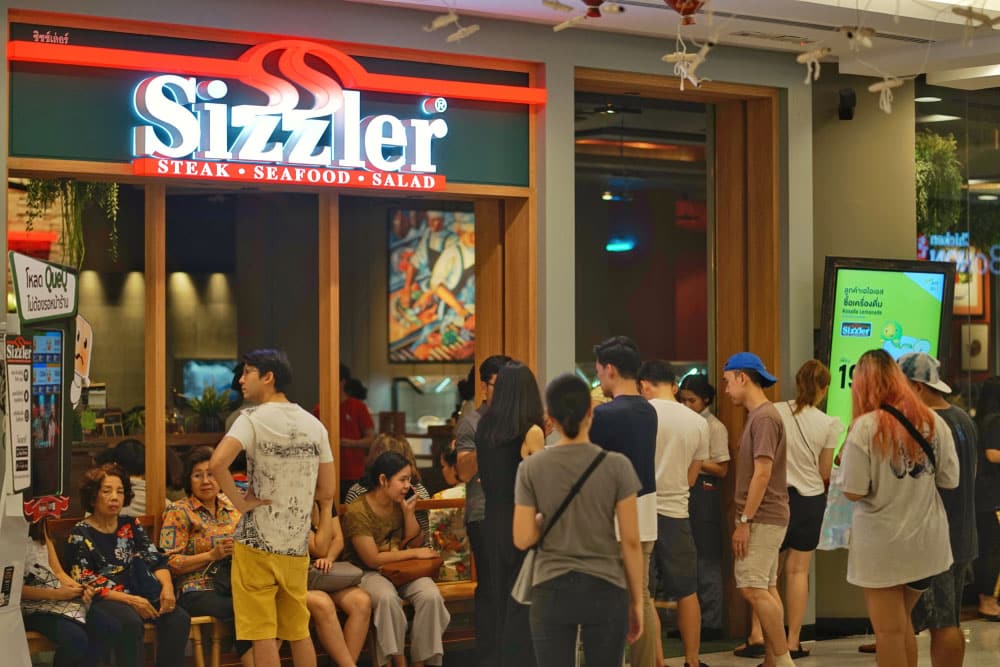 The restaurant is open every day. The prices vary with the location and what you order.
While we are sorry to have lost Sweet Tomatoes and wish they would come back, there are many other options so we encourage you to try some of them and find your new favorite. Let us know which one you choose!