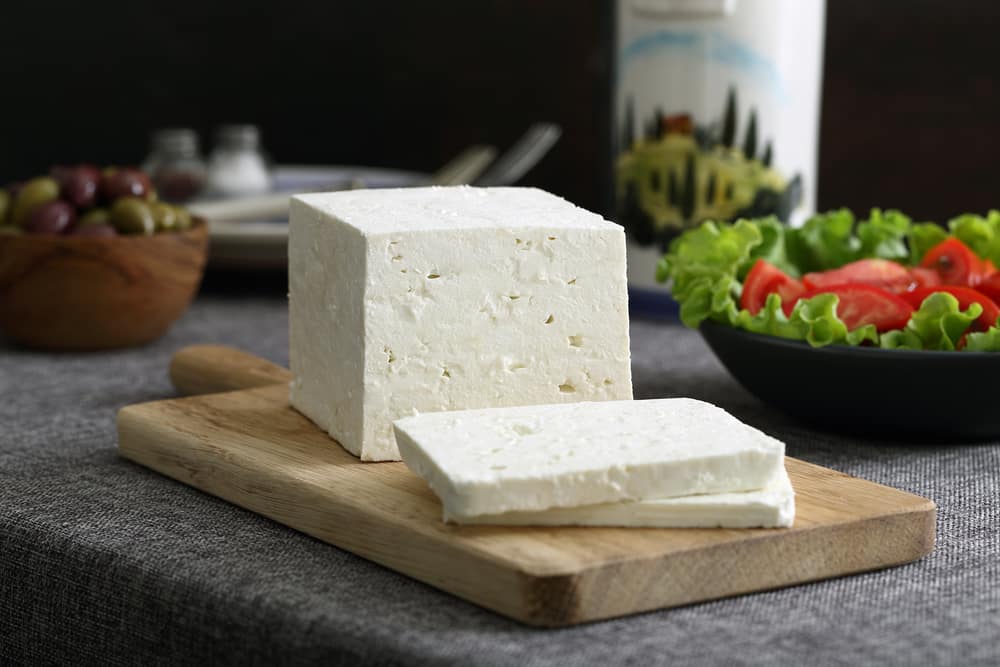 Who doesn't like eating the all-time favorite Spanish cheese "Queso Blanco"? But it's a shame that you cannot always be lucky enough to have it at your disposal. Nonetheless, you can still sit comfortably and enjoy some of the best Queso Blanco substitutes if you ever run out of your queso Blanco supplies.
About Queso Blanco
Before we dive into the alternatives, let's first get to know a little more about Queso Blanco. As the name indicates, it is a great Spanish cheese which is white in color, LITERALLY WHITE. There are many different kinds of cheese that are the same in color, meaning they're all white yet their tastes differ completely. Based on the region and sources, you can find a large variety of Queso Blanco substitutes.
There is more than one way of consuming Queso Blanco cheese. You can eat it alone or you can add it to your other favorite dishes as you like. You can grate it and sprinkle it on many various Mexican dishes. It serves great as a sprinkled topping for dishes like enchiladas and empanadas or different salads and soup.
Top 4 Queso Blanco Substitute
Cheeses are gaining more and more popularity with every passing day and because of its distinct variation in flavor, it can be served with almost anything. Using a Queso Blanco substitute may be your only option if you don't have Queso Blanco but it may give you a chance to try something new. And we cannot count out the possibility that you can like the substitute even more than queso Blanco itself.
Here's a list of some of the best five Queso Blanco substitutes that you must try if you're a Queso Blanco fan.
Halloumi
Halloumi can nicely replace queso Blanco as it is a semi-hard brined cheese. This is an unripened mixture of milk obtained from goats, cows, and sheep. Many vegetarian people use this cheese as a meat substitute as well. The melting point of Halloumi is relatively high which makes it really easy to fry or grill it. For its curdling, all kinds of acid-producing bacteria are avoided and rennet is used in the preparation. It is white in color and has a distinctive texture which is very similar to that of mozzarella cheese. It has a little bit of salted flavor.
Indian Paneer
If you belong to Asia, you must have heard a lot about the Indian Paneer as it is the most commonly used cheese in all types of Indian traditional cuisines. There are different ways in which you can use it for eating. You can wrap it up into a dough or deep fry it and mix with other sauces or prepare a salad with it. It is mostly served with Peas, Spinach, and Pulses. Indian Paneer is best whether you consume it alone or mix it with your favorite dish.
Quark
You must have seen this queso Blanco substitute on your screens in a number of TV shows. Quark is traditional sun-shaped cheese you must have seen in the world-famous Tom&Jerry series. It is prepared with fresh dairy products. You simply warm the milk until you get a curd of the desired amount. Then, let it sit and use a cheese cutter to give it it's famous round shape. It is very soft abd smooth and obviously, it is white. It can serve as a great Queso Blanco substitute if you are looking to replace your Blanco cheese. It doesn't contain salt though yet it has a certain characteristic flavor.
Farmer Paneer
Farmer cheese or you may know it as cottage cheese is another great Queso Blanco substitute. It is a firmly pressed version of the usual quark cheese which is made from curdling the milk and salting it slightly. cultured milk and maybe salted.
This type of cheese is considered a kind of organic which means purely obtained without any synthetic components. It is often used as a slightly fried form which turns light brown in color. It is usually served with vegetables, or as salads.
Pot Cheese
Pot cheese is soft and crumbly too tough with heavenly taste. It is also is known as unaged cheese as it really goes a long way before it gets spoiled. Pot cheese is very easy to prepare and even easier to eat. But it is hard to get your hands on it even though it's pretty popular, its versatility make it more demanded by the public. Actually, it is a transitional cheese stage between farmer cheese and Indian cheese. It is a little dry so it forms crumbs, but it does contain creamy texture and it is very rich in protein.
Conclusion
No worries even if you don't have queso Blanco because now you have the top four Queso Blanco substitutes. Don't forget to try these and leave reviews about how you like eating cheese.