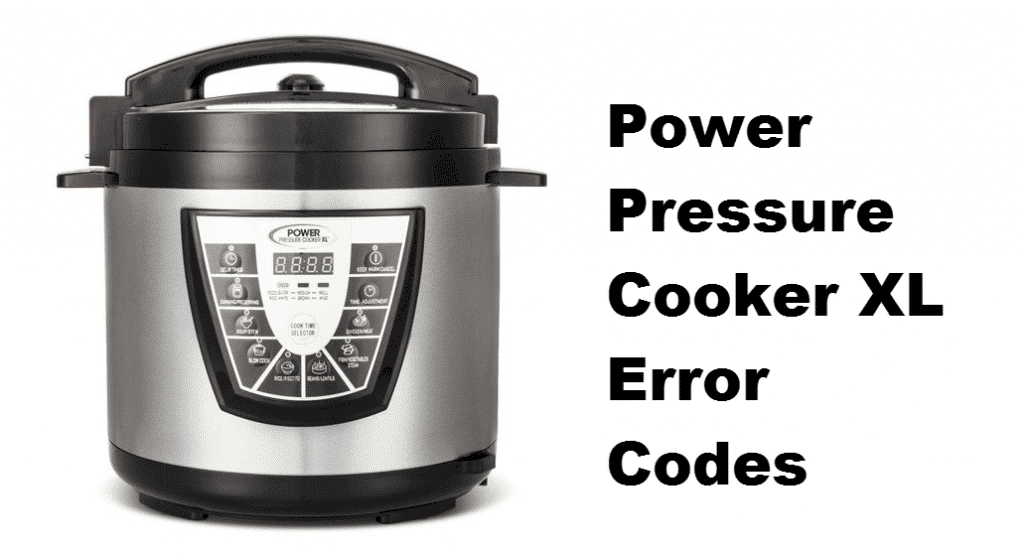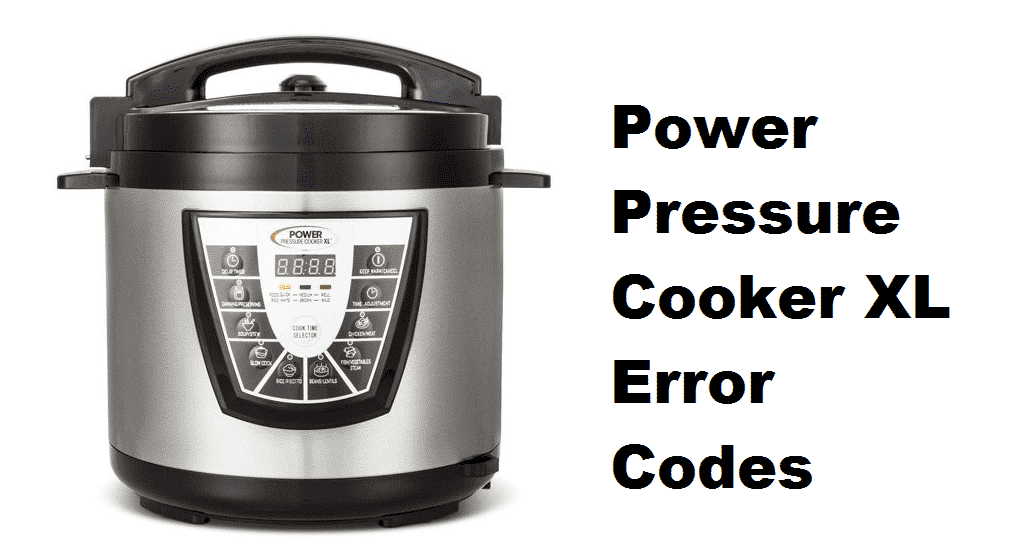 The Power pressure cooker XL is one of the safest and most reliable options out there when it comes to smart pressure cookers. They can serve you well as a pressure-cooking appliance, but they provide good safety options as well. Even in the event of any problems, the Power pressure cooker XL will display error codes. These error codes symbolize different kinds of problems depending. The type of issue depends upon the error code currently being displayed on the screen.
Power Pressure Cooker XL Error Codes
If you ever see a few random letters and numbers on your Power pressure cooker XL's screen, it is likely that the appliance is trying to inform you about an error. There are multiple different codes, all of which symbolize different issues. The most common error codes are given below, along with how you can solve the corresponding issue.
Error E0/Set the Cooker Correctly
This is the most common error among the Power pressure cooker XL and it is also the one that is the easiest to fix. The E0 error symbolizes an issue with the placement of the cooker and its lid. You can simply get rid of this issue by placing the lid of the pressure cooker correctly and making sure that the cooker itself is completely stable. Doing so is enough to get rid of this issue and continue working with your Power pressure cooker XL, but the other errors aren't as easy to get rid of.
Error E3/Overheating
This is another very common error among all pressure cookers, including Power pressure cookers as well. The error code symbolizes overheating, which can be extremely dangerous for the cooker and for you as well. It is recommended that you immediately put the cooker away and leave it be in order for it to cool. Don't try to put it in any cold substances straight away as that can cause serious issues as well. Always make sure that you never allow your Power pressure cooker XL to overheat. Doing this will ensure your safety and make sure that you never encounter this error again.
High/Low Voltage Error
The codes for these errors can vary depending on whether or not the voltage is too low or too high. Either way, this issue is dangerous for your cooker and it is recommended that you immediately unplug it from its power source when this happens. Try to use the cooker with another power source to determine whether or not the issue is with a specific power outlet or the electricity in general. Regardless, it recommended that you don't use your pressure cooker again until the issue is resolved.
Conclusion
The three errors mentioned above are the most common ones that you'll encounter while using your Power pressure cooker XL. There are multiple other error codes as well, all of which you can learn more about with the help of the user's manual which was included with the cooker.