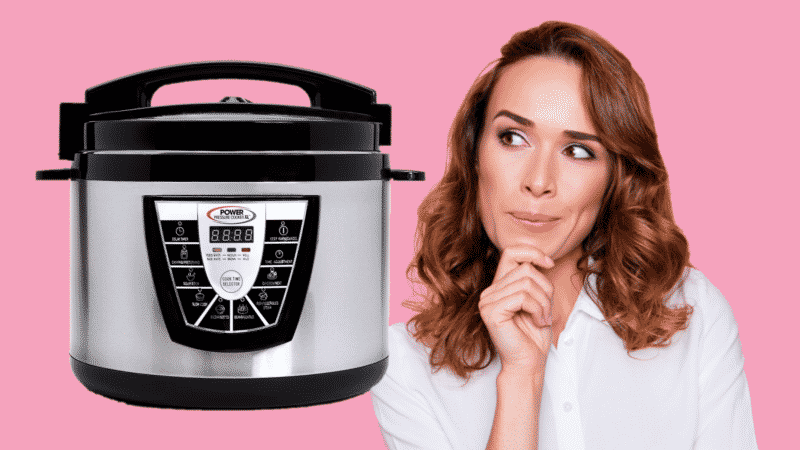 DISCLOSURE: This post may contain affiliate links, meaning when you click the links and make a purchase, I receive a commission. As an Amazon Associate I earn from qualifying purchases.
Isn't it amazing that we have so many appliances today that make our lives easier and simpler? Our ancestors had to spend hours finishing their chores. Whether it was cooking or doing laundry, everything required time. But nowadays, we have machines that can handle most of our workload.
Since everybody is living a busy life, people welcome these appliances with open arms. No one has the time to spend hours in the kitchen to prepare dinner. Meat can be cooked within minutes thanks to appliances like a pressure cooker. Every household has a pressure cooker nowadays.
These appliances come with different features that make it easier for people to cook meals of all kinds. A pressure cooker uses steam to cook meat. People have to add water or some other liquid to it to build up steam. If you are using an electric cooker, it will tell you once your food is ready.
The Power pressure cooker XL is one of the safest and most reliable options out there when it comes to smart pressure cookers. They can serve you well as a pressure-cooking appliance, but they provide good safety options as well.
Even in the event of any problems, the Power pressure cooker XL will display error codes. These error codes symbolize different kinds of problems. When you bring an appliance home, you should go through its manual first.
The error codes are often mentioned in the manual of an appliance. From there, you can find out what's wrong with your appliance. Once you know the issue, you can fix it easily at home or take your appliance to the repair shop to get it fixed.
Power Pressure Cooker XL Error Codes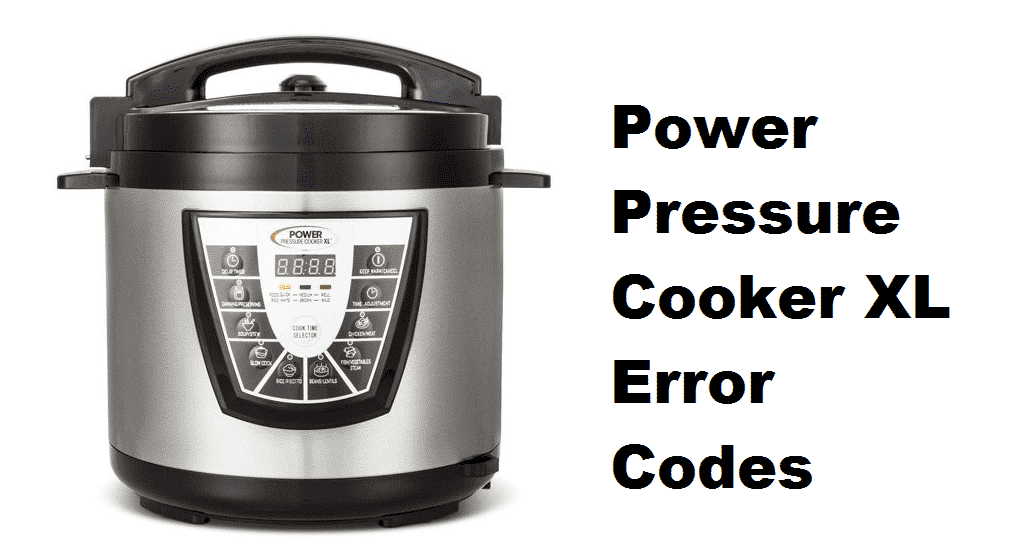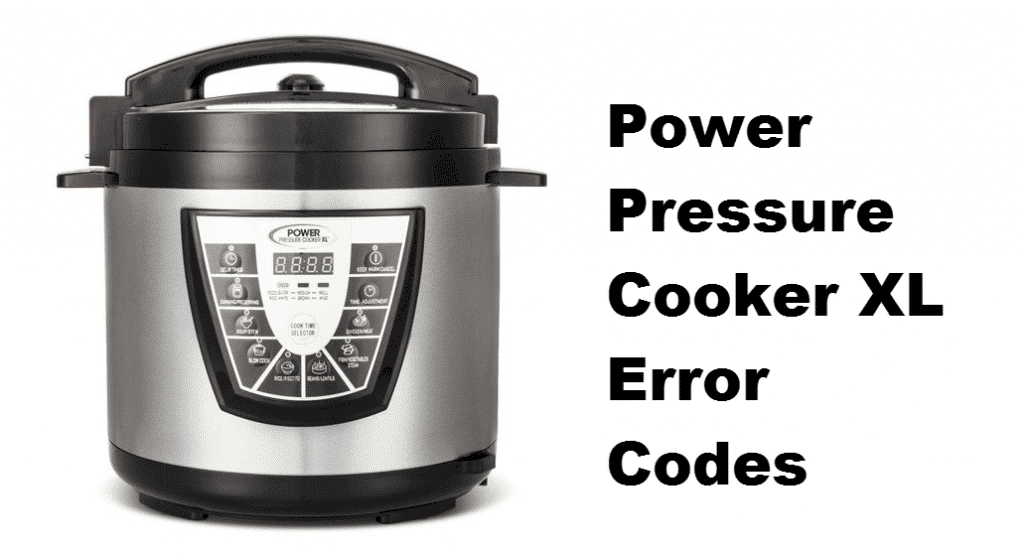 If a machine could talk, it would explain the problem it is facing to you in words. But since our home appliances don't have the ability to speak, they need a system to let the user know that they are experiencing an issue. Error codes are shared among all modern appliances.
Whether it's a washing machine or a pressure cooker, they are capable of displaying error codes to tell you they cannot perform their duties normally. If you ever see a few random letters and numbers on your Power pressure cooker XL's screen, the appliance is likely trying to inform you about an error.
Unfortunately, there are multiple different codes, all of which symbolize different issues. The most common error codes are given below, along with how you can solve the corresponding issue.
1. Error E0/Set the Cooker Correctly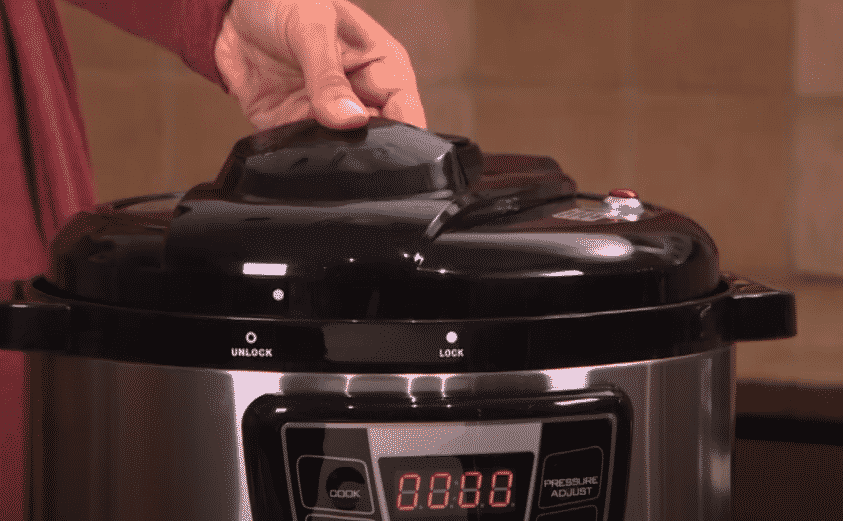 This is the most common error among the Power pressure cooker XL, and it is also the one that is the easiest to fix. The E0 error symbolizes an issue with the placement of the cooker and its lid.
You can get rid of this issue by placing the lid of the pressure cooker correctly and making sure that the cooker itself is completely stable. Doing so is enough to get rid of this issue and continue working with your Power pressure cooker XL, but the other errors aren't as easy to get rid of.
Human errors can often keep a machine from working correctly. It takes people a while before they can realize their mistakes. But when it comes to the Power pressure cooker XL, you don't have to wait to figure out the problem.
The error code displayed on the screen will tell you what the problem is. If you have recently bought a pressure cooker, you won't be familiar with its works. You might end up placing the cooker or its lid incorrectly.
A non-electric cooker will start working even if the lid is placed incorrectly, but it won't come to pressure. By informing you that the lid is placed incorrectly, the Power pressure cooker saves your time. Once you fix the issue, it can begin preparing your meal.
2. Error E3/Overheating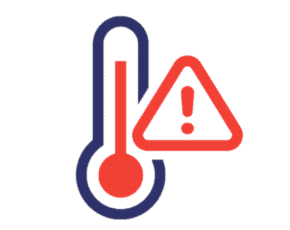 All cooking appliances either heat your food or cook it. In doing so, they heat up too. If a steel pot gets overheated, you will have to avoid touching it until it cools down. But when it comes to electrical appliances, getting overheated can also damage the machine itself.
Unlike a steel pot, you cannot put an electrical device in cold water to cool it down. Overheating is a serious problem and must be handled with caution. This is another very common error among all pressure cookers, including Power pressure cookers.
The error code symbolizes overheating, which can be extremely dangerous for the cooker and you as well. It is recommended that you immediately put the cooker away and leave it to cool down. Don't try to put it in any cold substances straight away as that can also cause serious issues.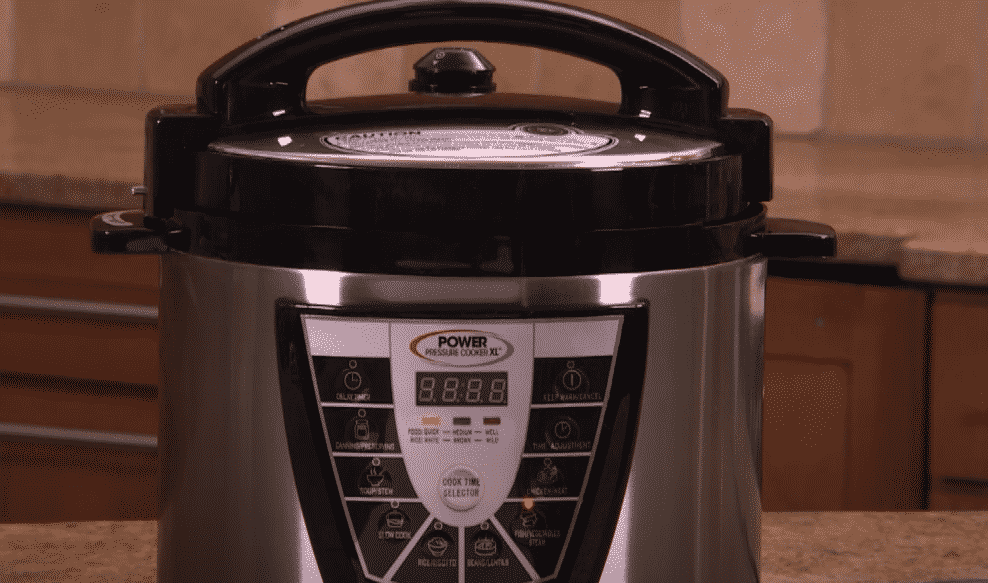 Never allow your Power pressure cooker XL to overheat. Doing this will ensure your safety and make sure that you never reencounter this error. Keep your Power pressure cooker in an airy place. Don't overcook the food in your pressure cooker. If you do that, that will overheat your appliance.
Another common mistake people make is to make multiple meals in their Power pressure cooker XL without any breaks. If you have just made a dish in the pressure cooker, let it rest for a while so it can cool down. Once your appliance has cooled down, you can cook in it again.
Otherwise, your appliance can get overheated, and you will not cook your food properly. It is also important to keep your Power pressure cooker XL away from the stove.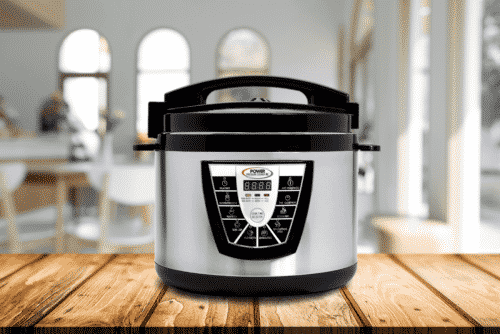 If it is placed close to the stove, it can not only get overheated quickly, but it can also sustain damage. Therefore, choosing the right place is very important if you want your Power pressure cooker XL to last a long time.
3. High/Low Voltage Error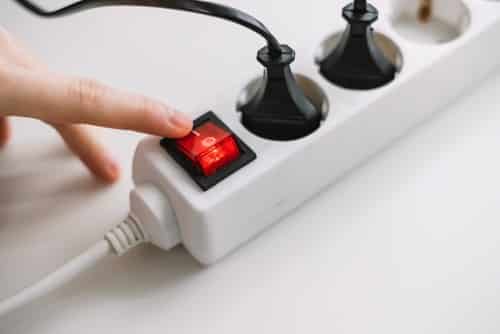 Electrical devices can stop working because of power issues. A power outage would mean you cannot use any of your electrical appliances. But sometimes, the issue is not so obvious and can get ignored easily.
For instance, if a power outlet gets damaged, people won't realize it straight away and will think there's something wrong with the pressure cooker instead. If voltage is fluctuating, that can also stop your pressure cooker from performing.
But if you are not using any other appliance that requires high voltage, you won't know if the issue straight away. When it comes to the Power pressure cooker XL, there are in-built safety features that can protect it from a high or low voltage. Unfortunately, this fluctuation can damage many modern appliances.
But thanks to the safety feature of the Power pressure cooker XL, you will know straight away that the voltage is fluctuating. The codes for these errors can vary depending on whether the voltage is too low or too high.
Either way, this issue is dangerous for your cooker, and it is recommended that you immediately unplug it from its power source when this happens. Then, try to use the cooker with another power source to determine whether the issue is with a specific power outlet or the electricity in general.
Regardless, it is recommended that you don't use your pressure cooker again until the issue is resolved. If the issue is with a specific power outlet, you can get help from a technician. Once the power outlet has been fixed, you can start using your pressure cooker again.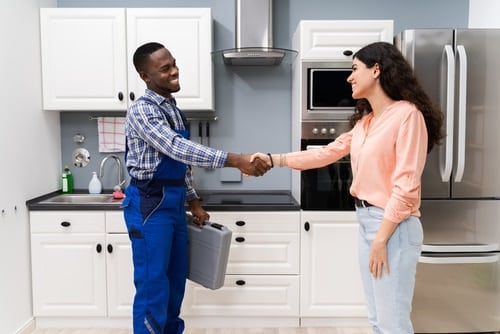 If the problem is the same all over your house, you will have to contact the electricity supplier's office and inquire about the issue. They can tell you when the issue will be resolved. Once the issue has been resolved, you can begin preparing your meal in your Power pressure cooker XL.
Conclusion
The three errors mentioned above are the most common ones you'll encounter while using your Power pressure cooker XL. However, there are multiple other error codes, all of which you can learn more about with the help of the user's manual, which was included with the cooker.
The manual will not only tell you how to set up your appliance or the functions of its buttons, but it will also help you with common problems that you might run into while using your Power pressure cooker XL. The error codes have been programmed into the pressure cooker for the ease of users.
With the help of the manual, you can figure out what each code means. You can easily fix most of these issues at home. But if there is a serious issue with your Power pressure cooker XL, you should try contacting customer support for assistance.
You might have to send your cooker for a replacement or repairs. Once the repairs have been completed, they will send the cooker back to you to begin cooking delicious meals in it again for you and your family.