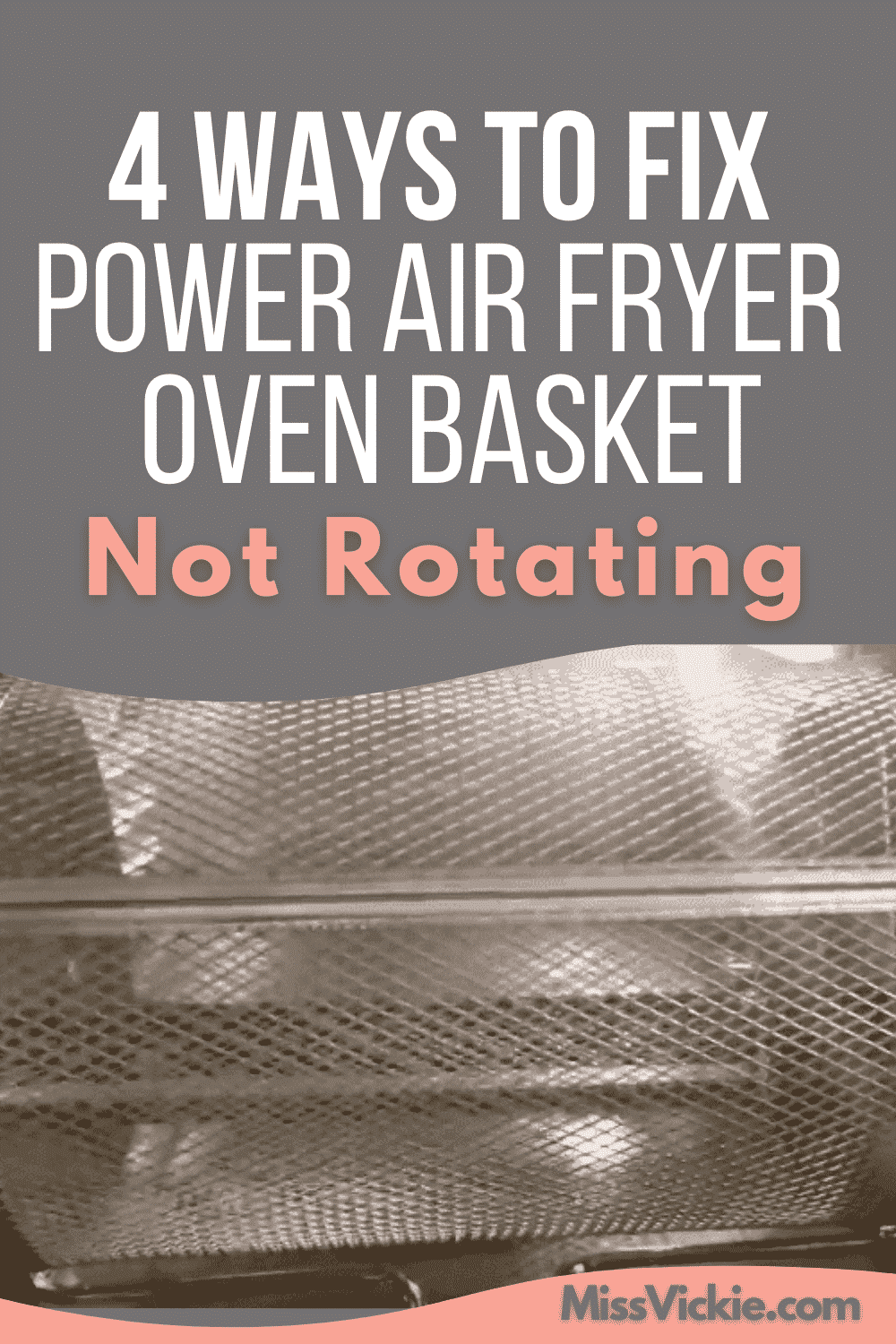 Air fryers are getting much more in trend because of the number of nutritional values the air fried food comes up with. Diet-oriented people who can't resist fried food can get the best out of their air fryers. Power Air Fryer Oven is a top tool in millions of kitchens. Power Air Fryer Oven comes with several necessary accessories that are quite efficient in speeding up your cooking process, such as its oven basket. The basket attached to the oven rotates and gets your food cooked. However, many people have complaints about this oven basket not rotating. There are several reasons for this issue.
In this article, we will walk you through some of the helpful troubleshooting solutions that would help you figure out and solve the issues with your power air fryer oven's basket not rotating.
Moreover, this air fryer can make perfectly brown and crispy fried food with literally no use of oil
Power Air Fryer Oven's Basket:
The Power Air Fryer Oven's basket is a unique stainless steel piece that is extensively used to fry French fries and to add extra crunch to many fried dishes. This ever-rotating mesh basket is one of the important accessories of Power Air Fryer and its malfunctioning can upset your cooking flow. Why not work on fixing it? Let's get to it.
How To Fix Power Air Fryer Oven Basket Not Rotating?
Do not panic and force your equipment to work when the oven's basket isn't rotating. It might get you caught up in trouble. Relax, take a step back.
Refer to the following solutions:
Check The Connection To Your Power Air Fryer:
Your accessories would barely work if the connection between main power and your air fryer is loosened up and insufficient. Try to check the connection and reconnect the switch and reset the power button.
Make Sure If Your Rotating Mesh Basket Is Alright:
Most of the time a faulty piece can stick up and do not work at all, it can be your Power Air Fryer Oven's mesh basket too. Make sure that there is no damage caused to it.
DO NOT Overcrowd Your Basket:
Putting and forcefully stashing excessive stuff in your mesh basket would make it too hard to rotate. The rotation would keep crippling, resulting in malfunctioning and making your food taste lesser. Always add a balanced quantity of food and do not overcrowd your basket. It would also extend its life.
Connect Your Mesh Basket Correctly To The Power Air Fryer Oven:
A loose arrangement or fixing between your fryer and its mesh basket will always face trouble in rotating. Make sure you connect the right side of the Rotating Basket into the Rotisserie slot and left side of the Rotating Basket into the Rotisserie Shaft Socket.
Final Thoughts:
You would never want to miss out on power air fryer oven in your favorite equipment with its mesh basket not rotating. The aforementioned simple troubleshooting solutions can easily solve the rotating issues of your Power Air Fryer Oven.